LGBT

10 LGBT Prom Controversies from Around the US f p @

8.4k views
10 items
Follow
Embed
The fact that any of these became national "controversies" is absolutely ridiculous, and it's outright discrimination. From the heart-breaking, to the inspiring, these are ten LGBT prom controversies that made national headlines. These were people trying to live their lives, and it made national headlines. These LGBT prom controversies tell the tales of students all around the United States who stood up against their high school administrators to demand equal rights at the American high school tradition known as Prom. Though not all were successful in their fight, each brought progress and positive awareness to the LGBT community they were representing, while facing some kind of hardship.
Certainly a topic discussed each spring as high school students purchase expensive prom dresses, rent tuxedos and get all prettied up for their proms, the argument between LGBT students seeking to bring their same-sex partner to prom and the high school officials who seek to denied that access has been going on for decades. One of the first cases happened well before current high school seniors and juniors were even born.
In 1980, a legal precedent was set in Rhode Island when Fricke v. Lynch ruled that gay student Aaron Fricke was be allowed to bring his boyfriend to prom against the desires of Cumberland High School Principal Richard Lynch. Attend they did but that ruling surely didn't stop many other schools from trying the same thing decades later.
Perhaps the most-publicized incident came in 2010 when the Itawamba County Agricultural High School in Mississippi canceled prom completely after losing a bid to deny lesbian student Constance McMillen from wearing a tux to the dance. It got worse when parents scheduled two other proms, one for only the "normal" kids and a second for McMillen and those unwanted. McMillen may not have attended the big prom but won in the end when she settled out of court with the school district and gained the attention of the world with her fight.
Each of these students served as positive representatives of the LGBT community when they stood up for what they believed in, even when their position wasn't shared by educators and other parents. And for all the bad press that came from these incidents, there have been just as many positive outcomes with legal precedents, non-profit organizations and LGBT awareness all resulting from the efforts of these brave students. That sure beats
ugly prom dresses
and cheesy
prom themes
any day.
In 2010, 18-year-old Constance McMillen requested to wear a tuxedo to accompany her girlfriend at the Itawamba County Agricultural High School prom outside Jackson, MS. After denying the student's request and another from the ACLU, the Itawamba County School District decided to cancel the prom completely, citing "recent distractions," but insinuating that it was all McMillen's fault. The school district then asked parents to organize a private prom, which they did - but did not invite McMillen. Later, a federal judge ruled that the school district violated her First Amendment rights. The district and McMillen settled out of court.
In one of the earliest cases of its kind, Paul Guilbert was denied a request to take his boyfriend, Brown University senior Ed Miskevich, to the 1979 junior prom at Cumberland High School in Rhode Island. One year later, another gay student, Aaron Fricke, was denied a similar request by Principal Richard Lynch. Fricke v. Lynch, the landmark case heard by the United States District Court for the District of Rhode Island, ruled against Lynch and allowed Fricke and his boyfriend to attend the prom.
The case
is now cited as a precedent that establishes legal right for students to bring same-sex partners to school events.
Reuben Lack, a senior at Alpharetta High School in Georgia, was stripped of his title as Student Body President in April 2012 after he introduced a resolution to change the titles of Prom King and Queen in favor of more gender-neutral titles for the Prom Court. He sought the legislation in an effort to make the prom more friendly for LGBT students. Lack took the issue of his dismissal all the way to the Eighth Circuit Court where a judge ruled in favor of the school, stating that he would have been dismissed anyway due to other office violations (i.e. he was a
bit of a punk
).
Derrick Martin, a senior at Bleckley County High School in Georgia, faced a different type of resistance after seeking approval to bring his boyfriend to the prom in 2010. The school principal first said he did not think the small town of Cochran was "ready for that kind of change," but as the school only had restrictions against attendees over age 21, they eventually allowed his request. However, after Martin's victory hit the press, his family kicked him out of their home due to the heavy media attention brought on by the incident. Martin used struggle as motivation to do good and
started Project LifeVest
to help LGBTQ youths facing adversity.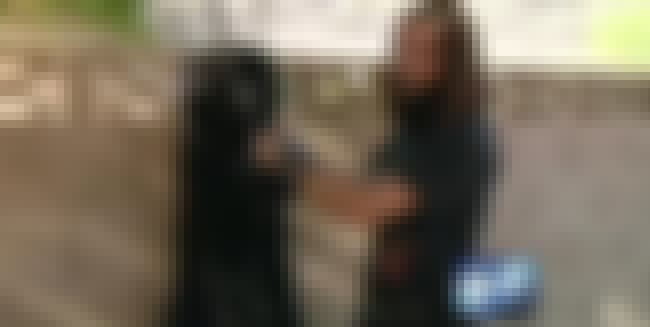 In April 2012, McClintock High School in Tempe, AZ, made news after disqualifying a student who had campaigned for - and had won, solely from write-in votes - Prom Queen. River Flanary, a 17-year-old straight male, had sought to win the title and even wear a dress to the event to make a statement in support of the LGBT community at his school, in an effort to stand up "for those who maybe weren't bold enough to stand up before, and maybe putting that courage in their hearts a little."
Despite winning the majority vote, Flanary was denied the title by school officials. At last report, he still planned to wear his custom-made dress to the prom.
Canadian 17-year-old student Marc Hall filed suit against the Durham Catholic School Board in 2002 after his request to bring his boyfriend, 21-year-old Jean-Paul Dumond, to the prom was denied by Monsignor John Pereyma Catholic Secondary School on grounds that homosexuality is not in line with the Roman Catholic teachings of the school. A judge disagreed and granted an injunction, both allowing Hall and Dumond to attend prom - which they did - and preventing the school from canceling the prom altogether. During the heated controversy, school board member Stan Karwowski resigend after it was revealed that he sent emails in which he called Hall a "faggot." The story was the inspiration for the 2005 film
Prom Queen: The Marc Hall Story
.
After Proviso East High School Principal Milton Patch told lesbian student Belinda Sanchez that she was not permitted to wear a tuxedo to the 2011 prom as she wished, the ACLU got involved in this Chicago-area case. Thought the school district later allowed Sanchez to wear the tux, they also claimed that the decision was made before the ACLU intervened, not after.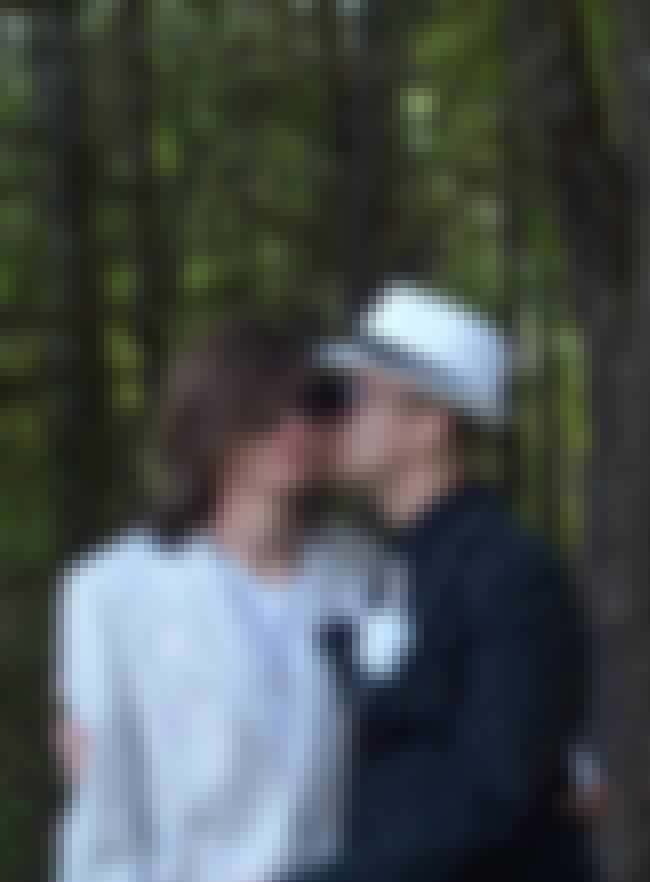 In a case of one teen having a really awesome mom, Starmount High School in Booneville, NC, originally denied a request to a student named Chase who sought to bring his boyfriend Jordan Nixon to his 2010 prom. Jordan's mother Leesa stepped in, saying she would take action and expose the school's discrimination. The school responded by changing the language in their official policy to allow each student to bring a "guest," not necessarily a "date." At least it was a step in the right direction...
Too bad other parents at the southern high school were not as accepting. They went as far as to threaten to organize a second "invitation only" prom for "straight kids" so they would be exposed to the
"sickness" of homosexuality
, all the while preaching Bible quotes and asserting what is "right." Some people, man.