true stories

The 13 Most Insane Reasons People Have Been Deported
Ever wondered just what you'd have to do to get yourself deported? It's apparently much easier than you think. People are deported or threatened with deportation for some of the craziest reasons imaginable.
Sometimes legal immigrants have come under the scrutiny of law enforcement officers who assert their stance that immigration is bad, raising the ire of many Americans who believe targeting minorities and immigrants is unjust. Though, as it turns out, some of these people who hate immigration also rely on them for labor. These crazy deportation stories highlight some of the radical stances on immigration held in the US and abroad.
Dad Driving His Daughters To School Gets Deported
A California dad was driving his kids to school in 2017 when he was stopped by immigration officers. While his daughter waited in the car, officers detained him and left her alone in the back crying. He had just dropped off one of his daughters and was on the way to drop off the other when immigration officers pulled him over for no apparent reason.
The man, Romulo Avelica-Gonzalez, told his wife he thought he was being followed by immigration shortly before he took the girls to school. Immigration officials said Gonzalez had multiple driving violations, including a DUI, and had an outstanding order for removal from 2014. While waiting in the back of the car, his 13-year-old daughter filmed the ordeal, which quickly went viral.
A Student Spoke At A Press Conference And Was Detained Moments Later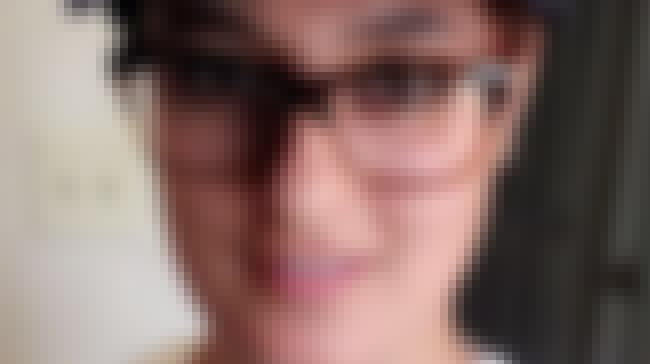 After President Donald Trump decided to crack down on illegal immigrants in the US, Daniela Vargas decided to speak out. On March 1, 2017, the 22-year-old student spoke to reporters at a press conference in Mississippi about her fear of being deported. Vargas was brought to the US as a child with her parents, and she was legally in the US as part of the Deferred Action for Childhood Arrivals.
When she spoke at the press conference, her renewal for legal status was pending. When she got done speaking, however, immigration officials detained her. Agents said she was a "visa overstay" case, and moved to have her deported. She along with her father and brother were detained. As of March 2017, she still hasn't been deported, but it is a very real possibility.
A Four Year Old Girl Was Deported Without Her Parents While She Was Traveling With Her Grandpa
In March 2011, four-year-old Emily Ruiz was sent to Guatemala by US Immigration officials - even though she's a US citizen. When Emily and her grandfather traveled to Guatemala earlier that year, the grandfather was detained while trying to reenter the US. Immigration officials sent Emily's grandfather packing and gave the child's dad a choice: She could stay at a children's detention facility in Virginia or she could go back to Guatemala with her grandfather. Her family chose to send her with relatives instead of the detention center, but then faced an uphill battle to get her back into the country despite the fact she was a legal US resident with a US passport.
A Mom-To-Be Was Deported Because She Was Pregnant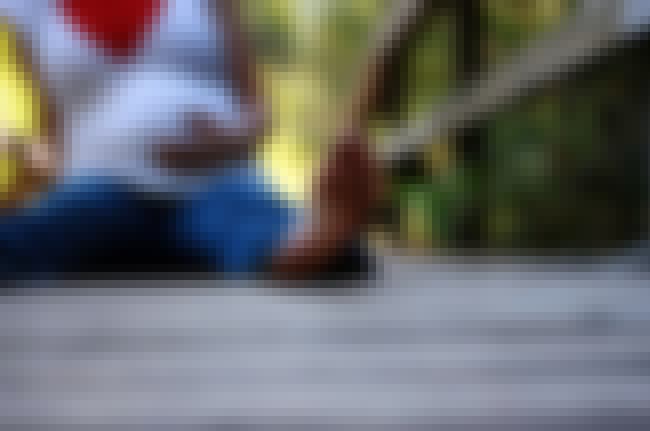 Betty Lopez was several months pregnant when Immigrations and Customs Enforcement agents took the mom-to-be out of her Dallas, TX, home. She was later deported to Mexico. Reports say ICE agents gave Lopez the boot because they consider her pregnancy "high risk" - huh? Apparently this practice is not unusual. A spokesperson for the agency told a Dallas TV station they "regularly deport pregnant women who are here illegally, unless it's medically inappropriate to do so."
In 2014, the Department of Homeland Security issued a directive to not detain pregnant women and other vulnerable populations for immigration issues. However, news reports refute that any change has occurred in the system.
After Trying To Legally Apply As A Citizen, A University Student President Was Targeted
In 2011, Arturo Guerra was a 21-year-old college student and student body president at University of Texas at Brownsville. When Guerra was 15, he entered the US illegally with his family. But things changed when he applied to become a legal US citizen and immigration officers realized he was an illegal immigrant. His mom married a US citizen, and he was trying to legalize his status through her marriage.
After Guerra went public with his struggle, an outcry of people advocated for Guerra to stay. Feeling the public pressure, immigration officials declined to go through with the deportation process.
A Minor Traffic Violation Spirals Into A Felony And A Deportation Hearing
Jessica Colotl came to the US illegally with her parents from Mexico when she was 10. In 2010 when she was 23, she was stopped by a police officer on her university's campus for a minor traffic violation. She did not have a driver's license. When she gave police an address that did not match that on her car registration, they arrested her with making a false statement and charged her with a felony. After learning she was in the country illegally, they started the deportation process.
According to Colotl, she had tried to apply for citizenship when she was in high school, but was not successful. After her arrest, her case became a lightning rod for conversations about illegal immigration reform. The charges were eventually dropped and Colotl was allowed to stay in the country to work. She currently is employed as a paralegal for an immigration attorney.
Russell Brand Was Deported From Japan Because Of His Prior Record
Comedian and actor Russell Brand made headlines in May 2011 after being deported from Japan, where he was set to watch his then-wife Katy Perry perform in concert. Apparently, the Japanese government wasn't too happy with Brand's list of prior convictions. Perry tweeted that Brand got the boot "or priors from over 10 years ago!"
Brand has been public about his struggles with drugs and alcohol, as well as his run-ins with the law. Shortly after being denied entry into Japan, Canada followed suit in denying him entry, also citing Brand's criminal record.
An American Citizen Was Deported After Being Coerced Into Signing A Document
When Luis Alberto Delgado was pulled over in 2010, he did everything right. The Texas-born was 19 at the time, and presented his US birth certificate, driver's license, and social security card when police pulled him over for a seatbelt infraction. Despite this, he was taken in for questioning about his legal status.
After hours of grueling questioning, Delgado signed a legal document agreeing to his voluntary removal from the country and was then driven by US Border Patrol officers to Matamoros, Mexico, in the wee hours and left there alone. Delgado said he signed the waiver thinking it would allow him to return to Brownsville, TX. It took Delgado three full months to return to the US despite being a legal citizen.