film

13 Hours The Secret Soldiers of Benghazi Movie Quotes

37 votes

27 voters

4.2k views

9 items

Embed
13 Hours: The Secret Soldiers of Benghazi
movie quotes tell the story of the 2012 attacks on the US Embassy in Benghazi, Libya, specifically how those on the ground there reacted to the terrorism. The action thriller was adapted into a screenplay by Chuck Hogan from the book
13 Hours
by Mitchell Zuckoff. Michael Bay directed the film, which opened in theaters on January 15, 2016.
In
13 Hours: The Secret Soldiers of Benghazi
, a team of civilians with backgrounds in military special forces, are introduced including Boon (David Denman), Tig (Dominic Fumusa), Rone (James Badge Dale), Bub (Toby Stephens), Oz (Max Martini) and, the newest team member, Jack (John Krasinski). The team is serving as security contractors to the CIA in Libya at the diplomatic compound in Benghazi. So when the embassy is attacked by local militia, the team springs into action.
But the team's efforts to protect the Americans in danger at the compound are stopped by the Chief (David Costabile) who tells the team that it's not their place. But the rub is that no one is helping those in the embassy, despite desperate pleas to the US State Department for assistance. Knowing that lives are at risk, the secret soldiers of Benghazi take it upon themselves to do the right thing, risk their own lives and their jobs to save others.
13 Hours: The Secret Soldiers of Benghazi
joined theaters already playing other fine films including
The Revenant
,
Concussion
,
The Hateful Eight
and
Star Wars: The Force Awakens
.
Boon:
Libyan visa, official
Militia:
Pull over for inspection.
Boon:
Sorry, sir, I can't do that.
Militia:
Pull over for inspection!
Boon:
How willing are you to die for your country? I'm ready to go right here, right now.
The tense situation in Libya is highlighted when Boon and Jack do nothing more than drive through a street. Despite having the legal credentials they need, they are stopped by local militia members and it doesn't take long before guns are drawn.
We Need Immediate Assistance
Embassy Employee:
We need immediate assistance. We are overrun. Benghazi is under attack.
Boon:
State's under attack. Let's go! State's under attack, man. Let's go! We gotta move!
Embassy Employee: If you do not get here soon, we are all going to die.
The first reports of an ambush at the US Embassy in Benghazi are reported over a short wave radio. Boon springs into action, gathering his team and heading to the heart of the conflict.
Sona Jillani:
I called for air support. It never came.
As Sona explains, she asked for help from the US State Department but it was denied. This failure, as many could have guessed, was one topic addressed when then Secretary of State Hillary Clinton came under fire for this tragedy.
Tanto:
As long as I'm doing the right thing, God will take care of me.
Tanto reflects on his moral concerns about this mission. His faith is what drives him in this job.
Americans Are Going to Die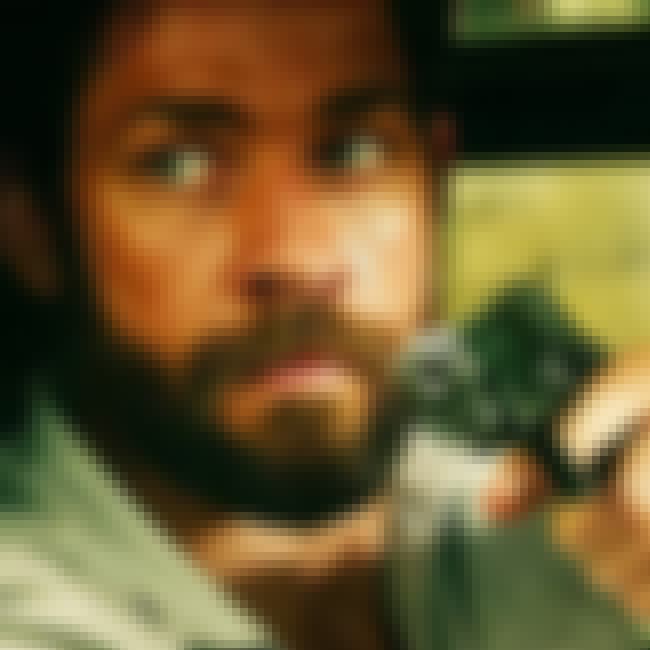 Sona Jillani:
If you do not send air support, Americans are going to die, including the one talking to you right now.
Speaking to the US State Department, Sona pleads for air support in Benghazi, a plea that was denied. Sona knows that those in the embassy are in grave danger and cannot understand why the US will not step in to help them.
Boon:
Everybody, this is Jack Silva.
Bub:
Jack!
Boon:
We trained SEALs at Coronado together so he knows the drill.
Oz:
Welcome to Club Med!
Boon introduces Jack to the rest of the crew. Both are former military special forces now employed as private security members for the US Embassy in Libya.
Boon:
We have a US Ambassador at risk.
The Chief:
The Ambassador is in his safe haven. You are not the first responders. You are the last resort. You will wait.
Boon's attempt to step in to protect the US Ambassador are stopped by the Chief. While the Chief may be following policy, Boon is following his instincts.
We Are the Only Help They Have
Boon:
None of you have to go but we are the only help they have.
The men are faced with a choice between following the directions they've been given to stand down and step in to try to rescue those under attack at the US Embassy. Boon does not order his team to act, rather asks them to each make their own moral decision.