books

20 Books to Read in Your 20s f p @

1.9M views

20 items

Follow

Embed
When you're twenty-something, you're constantly changing, growing, and learning. You're setting a foundation for your life, and books are a great way to expand your horizons and learn even more about the world. The books on this list are great ways to experience different perspectives and learn about other cultures and history. These are books that will make you think.
These are 20 good books that will open your mind and change you during your 20s. There's something for everyone on this list, but first and foremost, an honorable mention goes to
The Complete Works of Shakespeare
– which didn't make the list because you all should be smart enough to read that without being told. I can't do everything for you guys! So, take a look at the 20 best books you should read in your twenties, then start reading! Time's a wastin'!
This book consists of two separate stories that intertwine together. One is set in the 14th century in Italy and Sicily and features Dante Alighieri. The other is set in Autumn 2001 and has a fictionalized version of Nick Tosches as the protagonist. The historical and modern stories alternate as Dante tries to finish writing his magnum opus and goes on a journey for mystical knowledge in Sicily. Meanwhile, Tosches, as something of a Dante expert, is called in by black market traders to attest to the authenticity of a manuscript of
The Divine Comedy
that was supposedly written by Dante himself.
This book is so good and interesting, you'll find it hard to put down. Even if you know nothing about Dante,
The Divine Comedy
, or Tosches, this is a must-read. Even Johnny Depp has read it and supposedly purchased the rights in order to turn it into a film - so you know it's cool.
see more on In the Hand of Dante
This is not just a book. In 1968,
The New York Times
called
The Electric Kool-Aid Acid Test
"not simply the best book on hippies… [but also]
the
essential book." It's a work of literary journalism by Tom Wolfe, published in 1968. Using techniques from the genre of hysterical realism and pioneering new journalism, the "nonfiction novel" tells the story of Ken Kesey and his band of Merry Pranksters. The book follows the Pranksters across the country while driving in a psychedelic-painted school bus dubbed "Further" (called "Furthur" in the book due to an initial misspelling on the bus's placard) as they seek personal and collective revelations through the use of LSD and other psychedelic drugs. The book also describes the Acid Tests, early performances by The Grateful Dead, and Kesey's exile to Mexico.
This book is a real trip, even if you're not a hippie, or have never done LSD. It takes you into the land of the Merry Pranksters, and as square as you feel reading it, you also feel like you maybe just got a little cooler. This film version of the book is supposedly in development with Gus Van Sant directing.
Also Ranked
#29 on The Greatest Non-Fiction Novels
see more on The Electric Kool-Aid Acid Test
This book, Rand's first major literary success, brought her fame and financial success as more than 6.5 million copies were eventually sold worldwide. Ayn Rand was a strong, opinionated woman, and some call her the first feminist. Rand advocated reason as the only means of acquiring knowledge and rejected all forms of faith and religion. She supported rational egoism and rejected ethical altruism. In politics, she condemned the initiation of force as immoral and opposed all forms of collectivism and statism – instead supporting laissez-faire capitalism, which she believed was the only social system that protected individual rights. She promoted romantic realism in art. She was sharply critical of most other philosophers and philosophical traditions. In short, Ayn Rand was a badass.
The Fountainhead
's protagonist, Howard Roark, is an individualistic young architect who chooses to struggle in obscurity rather than compromise his artistic and personal vision. The book follows his battle to practice what the public sees as modern architecture, which he believes to be superior, despite an establishment centered on tradition-worship. The ways other characters in the novel relate to Roark demonstrates Rand's various archetypes of human character, all of which are variants between Roark, the author's ideal man of independent-mindedness, and integrity, and what she described as the "second-handers." The complex relationships between Roark and the various kinds of individuals who assist or hinder his progress (or both) allow the novel to be at once a romantic drama and a philosophical work. Roark is Rand's embodiment of the human spirit, and his struggle represents the triumph of individualism over collectivism.
The manuscript was rejected by twelve publishers before a young editor, Archibald Ogden at the Bobbs-Merrill Company, risked his job to get it published. Despite mixed reviews from the contemporary media, the book gained a following by word-of-mouth and became a bestseller. The novel was made into a Hollywood film in 1949 in which Rand wrote the screenplay, and Gary Cooper played Roark. It even made it on an episode of "The Simpsons."
Also Ranked
#57 on Books That Changed My Life
#55 on The Best Absurdist Fiction Novels
#29 on The Best Books Written Under Pen Names
#22 on The Best Books By Entrepreneurs
see more on The Fountainhead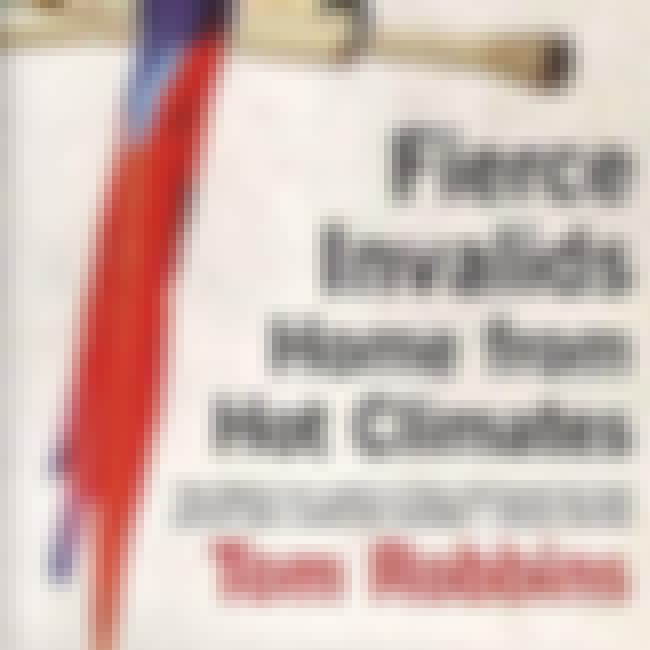 Switters is a contradiction for all seasons: an anarchist who works for the government; a pacifist who carries a gun; a vegetarian who sops up ham gravy; a cyberwhiz who hates computers; a man who, though obsessed with the preservation of innocence, is aching to deflower his high-school-age stepsister (only to become equally enamored of a nun ten years his senior). Yet there is nothing remotely wishy-washy about Switters. He doesn't merely pack a pistol. He is a pistol. And as we dog Switters's strangely elevated heels across four continents, in and out of love and danger, discovering in the process the "true" Third Secret of Fatima, we experience Tom Robbins — that fearless storyteller, spiritual renegade, and verbal break dancer—at the top of his game. On one level this is a fast-paced CIA adventure story with comic overtones; on another it's a serious novel of ideas that brings the Big Picture into unexpected focus; but perhaps more than anything else,
Fierce Invalids
is a sexy celebration of language and life.
That's from the book jacket. What they leave out is Switters's affinity for the show-tune "Send In The Clowns" and the fact that he is confined to a wheelchair for a very specific and terrifying reason, but he isn't disabled. This book is hilarious, and though Robbins is better known for his novel
Still Life with Woodpecker
, I much prefer this book.
see more on Fierce Invalids Home from Hot Climates
This book has one of the best opening lines in the history of the written word:
I saw the best minds of my generation destroyed by madness, starving hysterical naked,
dragging themselves through the negro streets at dawn looking for an angry fix,
angelheaded hipsters burning for the ancient heavenly connection to the starry dynamo in the machinery of night,
It's so gorgeous, it's almost chocolatey. Bands have set these words to music, artists have painted to it, Hollywood and the media have been obsessed with it. This book has been controversial since it was written; it couldn't be published because it was found indecent, so it was snuck about in coffee houses and alleyways. A movie starring James Franco was released in 2010, and if you're too lazy to read the book yourself, I highly suggest you watch the film.
Also Ranked
#27 on The Greatest Poems Ever Written
see more on Howl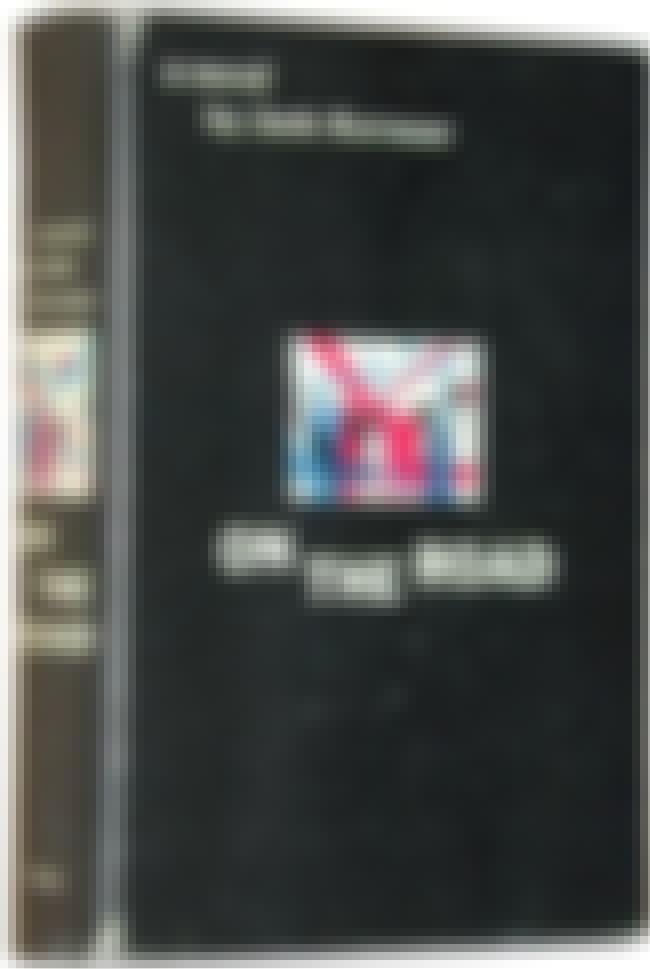 It is a largely autobiographical work that was based on the spontaneous road trips of Kerouac and his friends across mid-century America. The team crisscrosses the country any number of times, picking up strays along the ways and learning of life and love.
On the Road
is often considered a defining work of the postwar Beat Generation that was inspired by jazz, poetry, and drug experiments. While many of the names and details of Kerouac's experiences are changed for the novel, hundreds of references in
On the Road
have real-world counterparts. There is an ongoing discussion of the true relationship between Kerouac's alter ego Sal Paradise and the lead hunk of the story, Dean Moriarty. Dean was based on a guy named Neal Cassady, and he's found in several Beat books and legends (including
The Electric Kool Aid Acid Test
). Some interpreters believe maybe this was more than a friendship, but I personally feel that while Kerouac clearly loved and admired Cassady, I don't know that the sexual line was ever really crossed other than silly cuddles and kisses. You'll have to read the book and decide for yourself. It was the '50s.


People visit Kerouac's grave and leave shoes, smokes, wine, food – anything he may need on his trips.
On the Road
defined a generation and described the longing of that time. Kerouac wrote the original manuscript on a scroll, and his dog literally ate the ending. It was bought in 2001 by Jim Irsay (owner of the Indianapolis Colts) for $2.43 million and now tours the country.
In 2012, the book was made into a film with horrid actors like Kristen Stewart and Kirsten Dunst. There are some saving graces such as Amy Adams and Steve Buscemi, but the leads are all pretty bad, so I highly recommend reading the book and skipping the film.


Also Ranked
#66 on The Top Must-Read Books of All-Time
#27 on The Greatest American Novels
#52 on Books That Changed My Life
#11 on The Greatest Experimental Literature
see more on On the Road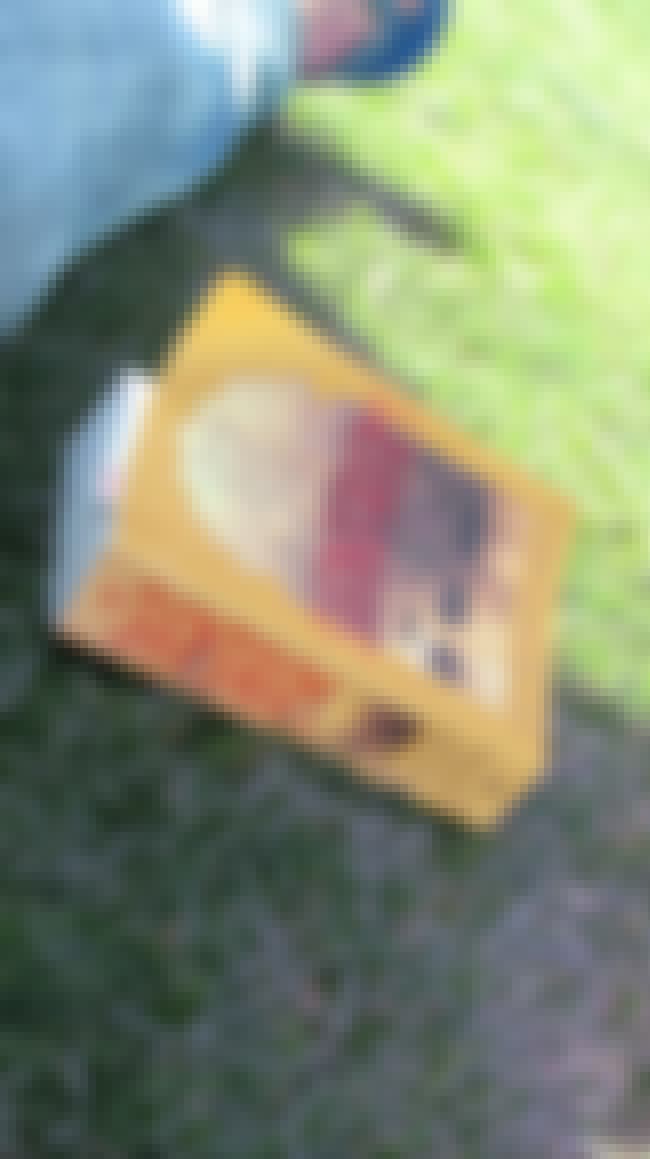 Easily one of the greatest books I've ever read, and the most beautifully written. The story is influenced by real events in the life of Gregory David Roberts. In 1978, Roberts was sentenced to a 19-year imprisonment in Australia after being convicted of a series of armed robberies of building society branches, credit unions, and shops. In July 1980, he escaped from Victoria's Pentridge Prison in broad daylight, thereby becoming one of Australia's most wanted men for the next ten years. The book follows Roberts – using the false identity Lindsay Hood – through India, in which he creates a medical clinic in one of India's many slums and chases after a girl. The novel is commended by many for its vivid portrayal of tumultuous life in Bombay.
The book is long, but so worth it; you will devour every word and even reread the novel.
Also Ranked
#37 on The Best Autobiographical Novels
#61 on The Best Autobiographies Ever Written
see more on Shantaram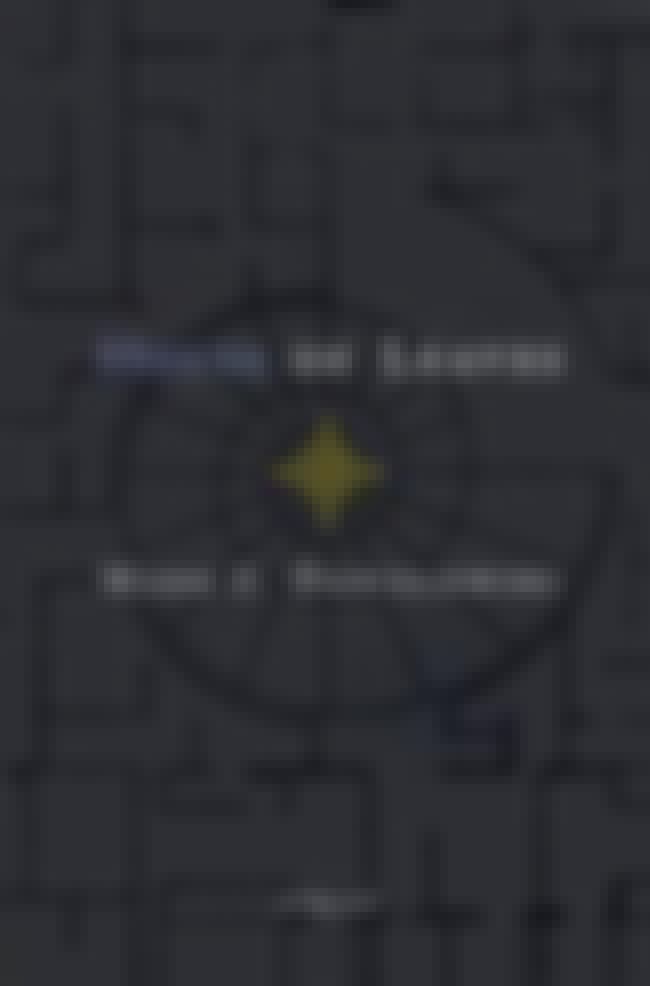 This is a book about a book about a movie that doesn't exist. It's incredible. The format and structure of the novel is unconventional, with unusual page layout and style. It has a lot footnotes, many of which contain footnotes themselves, and some of which reference other books that do not exist. The footnotes are from fictional editors and from one of the main characters. Sounds confusing, but trust me, it's not, and it's amazing. Some pages contain only a few words or lines of text, arranged in strange ways to mirror the events in the story, often creating both an agoraphobic and a claustrophobic effect. The novel is also distinctive for its multiple narrators, who interact with each other throughout the story in disorienting and elaborate ways.
While some have attempted to describe the book as a horror story, many readers –as well as the author – would define the book as a love story (if forced to add such a label). Danielewski expands on this point in an interview: "I had one woman come up to me in a bookstore and say, 'You know, everyone told me it was a horror book, but when I finished it, I realized that it was a love story.' And she's absolutely right. In some ways, genre is a marketing tool."
Also Ranked
#62 on The Greatest Horror Books of All Time
#26 on The Greatest Experimental Literature
#51 on The Scariest Novels of All Time
#73 on Books You'll Never Finish Reading
see more on House of Leaves