celebrities

2013 Celebrity Scandals List f p @

100k views

24 items

Follow

Embed
This 2013 celebrity scandals list includes a slew of shocking, disheartening and downright dirty happenings. Some celebrities, it seems, attract trouble wherever they go. And yes, some are repeat offenders. Which celebrity scandal will be the most talked about from 2013? That remains to be seen, but this list includes all the major contenders.
Whether it's actresses breaking up with boyfriends, actors cheating on girlfriends and/or wives, major sports figures lying about girlfriends (or coming clean about doping), or just those who somehow gain their 15 minutes of fame, there is always, *always* scandal in the entertainment world. Need proof? Just take a nice stroll down memory lane by revisiting the
2012 celebrity scandals
list. Or, if you're so inclined, enjoy perusing this list of
celebrities we love to hate
, because it's almost a given they'll land on this scandals page soon enough.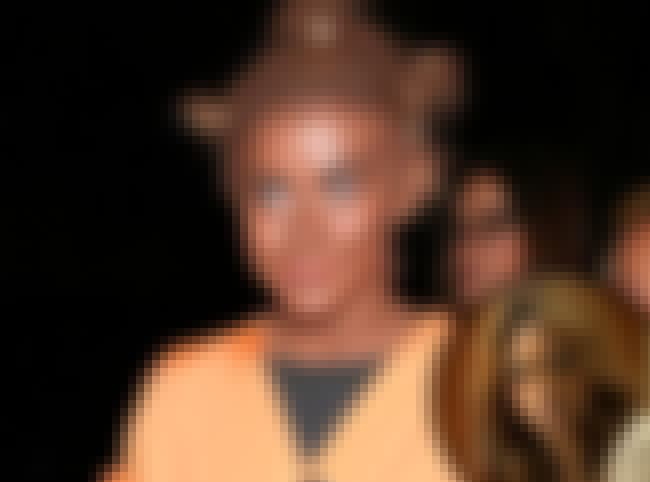 1
Julianne Hough Goes Blackface for Halloween
The dancer turned actress hit a Hollywood Halloween party over the weekend dressed as "Crazy Eyes" from Orange is the New Black--essentially in blackface. Her costume's racial undertones angered many.
Hough apologized for the blackface controversy, saying, "I am a huge fan of the show Orange Is the New black, actress Uzo Aduba, and the character she has created. It certainly was never my intention to be disrespectful or demeaning to anyone in any way. I realize my costume hurt and offended people and I truly apologize."
Source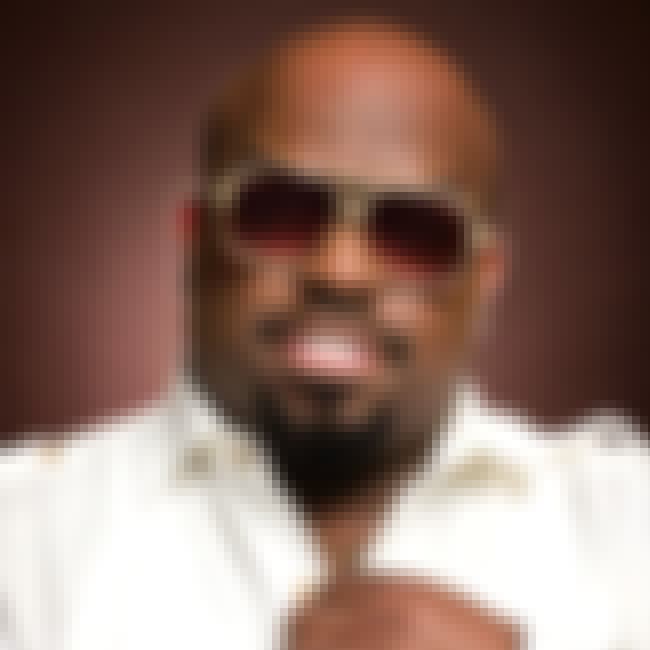 2
Cee Lo Charged With Drugging a Woman With E
In October 2013, voice-of-gold soul man Cee-Lo Green, legally known as Thomas DeCarlo Calloway, was charged with furnishing a controlled substance after a 33-year old woman alleged that the singer slipped a tab of ecstasy into her drink. She claims to have woken up naked in bed with him. Green has plead not guilty to the charge.
The L.A. District attorney investigated whether a sexual assault took place, but ultimately chose not to file sexual assault charges, citing a lack of evidence. If Green, who waived his right to a speedy trial, is found guilty, he could face up to 4 years in prison for the charges.
Source
3
Owen Wilson Knocks Up Married Personal Trainer
Owen Wilson, 44, has reportedly knocked up Caroline Lindqvist, 41, a
personal trainer/real estate agent hired by Wilson back in 2007 to get him in shape after his suicide attempt. Lindqvist is currently in the middle of filing for divorce from her plastic surgeon husband, Dr. Ritu Chopra, who was reportedly stunned by the news of his wife's pregnancy despite claims that Wilson and Lindqvist's sexual relationship didn't begin until after she and her husband had separated. Wilson is said to have no desire to be in a relationship with the woman carrying his second child.

Wilson's other baby mama, ex-girlfriend Jade Duell, is taking the news in stride, but making certain demands about the birth of another woman's child nonetheless.
(
Source
)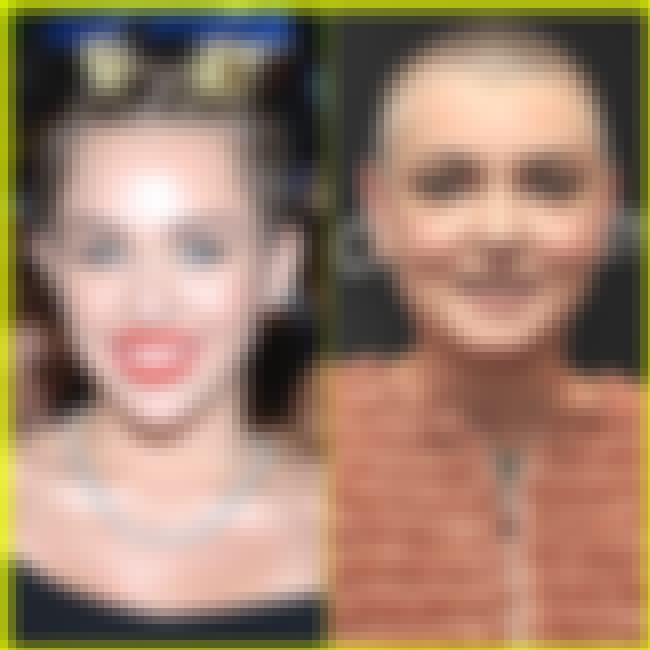 4
Miley Cyrus vs. Sinead O'Connor: Twitter Feud
What started as an open letter from one former pop star to a current one – in which a concerned O'Connor, 46, urged Cyrus, 20, not "to prostitute" herself – has quickly turned nasty.
In response to the letter, Miley took to Twitter and posted a series of old Tweets from the Irish singer, who
according to BBC News
, has bipolar disorder, and at the time of the Tweets was seeking recommendations from followers for a psychiatrist. Cyrus compared O'Connor to Amanda Bynes, who is undergoing psychiatric treatment. Ouch.
O'Conner did not take kindly to the dis
and threatened legal action, c
alling it an "unacceptable form of bullying,"
Miley responded with, "I don't have time to write you an open letter cause I'm hosting & performing on SNL this week." She then posted a picture of O'Connor's infamous SNL appearance when she tore up a photo of the pope, followed by a request to "meet up and talk."


O'Conner, not surprisingly, said she did not want to meet up. She added, "O'Connor wrote: "When you end up in the psych ward or rehab I'll be happy to visit you … and would not lower myself to mock you. Be a proper woman and make the public apologies."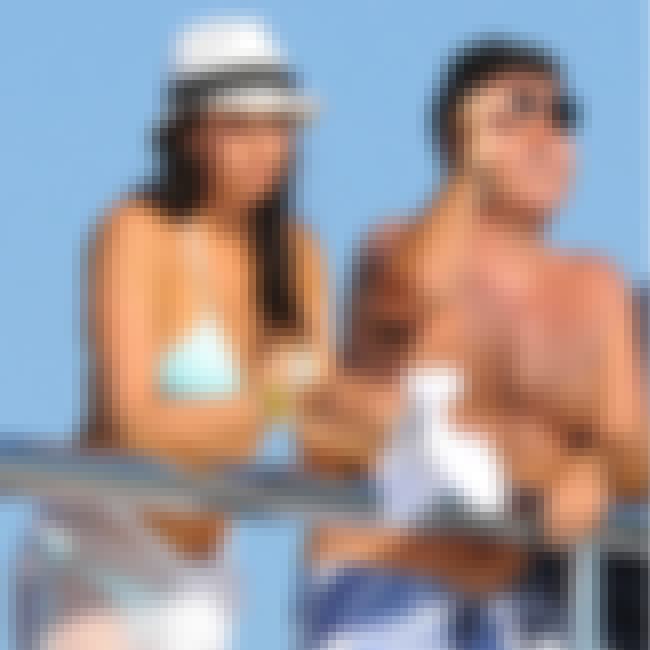 The Internet lit up on July 31, 2013 with news that Simon Cowell, of American Idol and X-Factor fame, is expecting his first child. Simon Cowell, who is a notorious meany, or at least plays one on TV, has been quoted many times saying that the whole "fatherhood" thing does not suit him.
So who's the lucky lady? The expecting mother is none other than his close friend (and NY real estate mogul) Andrew Silverman's wife,
Lauren Silverman
. The two are pictured here yachting with Andrew last year.

Andrew and Lauren's relationship had been falling apart for some time and Cowell stepped in to give Lauren a shoulder to cry on, a helping hand, and a little something extra...amirite? (Sorry)
While Andrew and Lauren's divorce has been in the works for a while, they are technically still married. Andrew has since filed for divorce and is trying to use his wife's adultery in a court case against her.
Some sources say
that Cowell, who is 53 years old, was blindsided by the news and did not, in fact, want to be a father.
Others say
that he is smitten with Lauren, who is now about 10 weeks pregnant, and will go above and beyond to care for the child. Either way, the mini American idol-to-be is coming soon!
Also Ranked
#51 on Celebrities You Would Not Want as a Stepdad
#1 on New American Idol Judge Picks
#17 on The Most Powerful People on Twitter
#2 on The Best Reality Show Judges
see more on Simon Cowell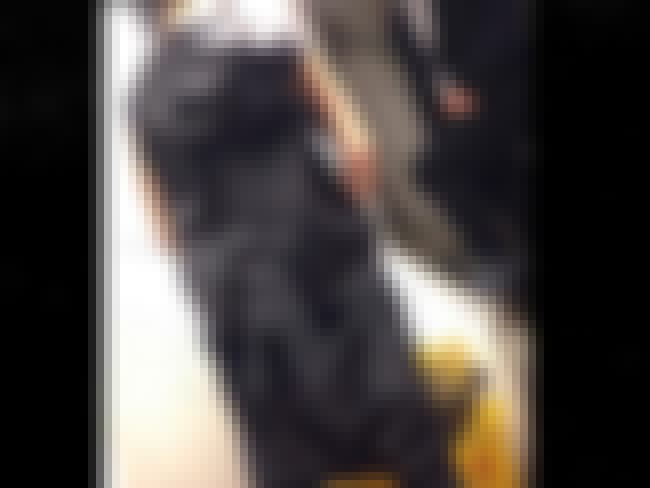 6
Justin Bieber Pees in Mop Bucket, Curses Bill Clinton
How many times can Justin Bieber make this scandals 2013 list? Answer: Multiple times, and more could be coming, we've got a ways to go folks. The Biebs' latest scandal involved a video that surfaced on TMZ of him urinating in a mop bucket in a nightclub (with his posse around him of course). Before the crew ("Wild Boyz!") departed, Bieber sprayed a photo of former President Bill Clinton, saying "F*** Bill Clinton!"

Reports say that Justin Bieber later called President Clinton to apologize for his lewd and totally insulting behavior. Biebs later told his gazillion Twitter followers, "thanks for taking the time to talk Mr. President. Your words meant alot. #greatguy."

It's not just Bieber's apparent potty training incident that's made headlines. Wanna see more? You sure? Okay, check out this list of the douchiest things Justin Bieber has ever done.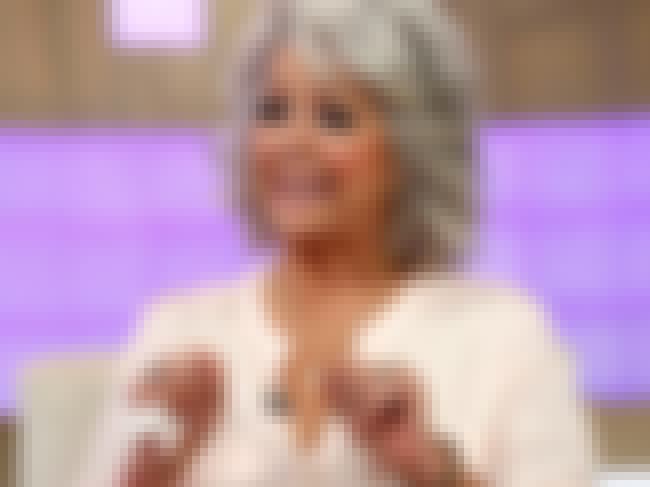 7
Paula Deen Racism Allegations
Celebrity chef Paula Deen made headlines in June of 2013, after a former employee filed a lawsuit alleging racial and sexual discrimination. A transcript from Deen's deposition, in which she admits having used the N-word, also included the revelation that Deen at one time wanted black, male employees to dress up in uniforms traditionally worn by slaves during the Civil War era.

The revelations touched off a firestorm of controversy. Within days, Paula Deen was fired from the Food Network, and she lost several other high-profile endorsements, including one for Smithfield Foods.

For her part, Paula Deen has maintained that she is not a racist, apologizing for her remarks via two videos published on June 21, 2013. Deen's sons also went on televison, saying their mother isn't racist and calling the charges against her "character assassination."

On June 26, 2013, a tearful Paula Deen appeared on the 'Today' show, strongly denying that she's racist. During the 13-minute, highly emotional interview with Matt Lauer, Deen said, "I have never ... with any intention, hurt anybody on purpose, and I never would."

On August 12, 2013 a federal judge dismissed the racial discrimination claims.


8
Lil Wayne Tramples American Flag
During a video shoot in June of 2013, Lil Wayne trampled on an American flag. Still photos of the incident, which happened while Wayne was filming his "God Bless Amerika" video in New Orleans, surfaced online and stirred major controversy. A video later surfaced (seen here) that clearly shows Weezy rapping away as he steps all over the stars and stripes.
For his part, Lil Wayne
tweeted
that the entire incident was misconstrued, saying: "I didn't step on the flag on purpose! It's a scene in a video where the flag drops behind me and after it drop it's just there as I perform."