Person

8 of History's Greatest Gluttons

643 votes

110k views

8 items

Embed
Famous fat people didn't necessarily get famous because of their weight, though many of these famous gluttons gained notoriety at some point in their career for "letting themselves go."

As suggested by being one of the seven deadly sins, gluttony has led to the death of more than a few of history's greatest gluttons, many of whom have reached in excess of 1,000 pounds at one time in their lives. Sadly, despite obesity being a leading cause of preventable death in the world, many still strive to become the ultimate glutton with competitive eating contests growing in popularity and people making nearly six figures annually by allowing fans to watch them eat.

Who are the most famous fat people in history? Many have been named the heaviest person in the world at one time or another, including one woman who reached a whopping 1,600 pounds. Even celebrities made it on to this list, such as Elvis Presley who was rumored to consume 65,000 calories per day. Gluttony, it's what's for dinner.

Collection Photo: Smithsonian Institution Archives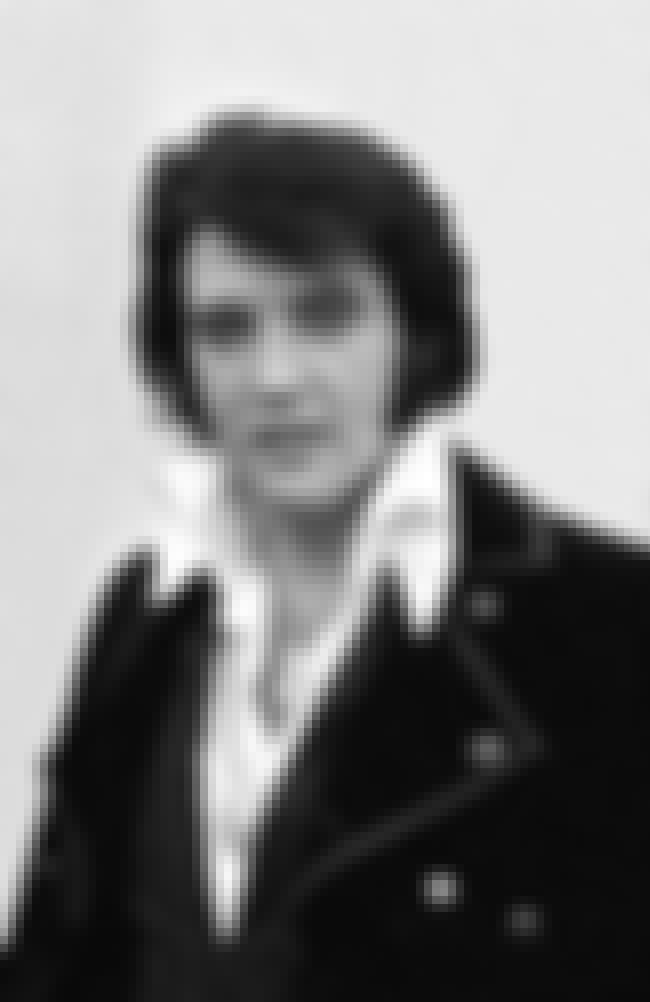 According to authors Matthew and Mark Jacob in their book
What the Great Ate,
the greatest glutton of all time is none other than legendary singer Elvis Presley. Though the book also debunked some myths about The King, such as he ate nearly 65,000 calories per day, it concluded that Presley did consume around 10,000 calories per day, including from his notable peanut butter, jelly, and bacon sandwiches.
More About
Age: Died at 42 (1935-1977)
Birthplace: Tupelo, Mississippi, United States of America
Profession: Soldier, Musician, Actor, Singer
Credits: Love Me Tender, Blue Hawaii, Jailhouse Rock, Viva Las Vegas
Also Ranked
#418 on The Greatest Actors & Actresses in Entertainment History
#19 on The Best Pop Groups/Artists
#9 on The Greatest Musical Artists of All Time
#3 on The Best Rock Vocalists
see more on Elvis Presley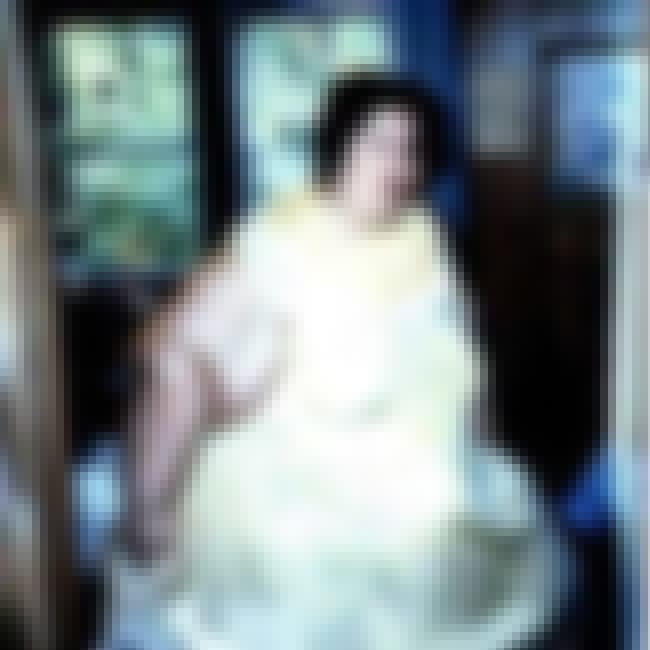 Peaking at 1,199 pounds, Rosalie Bradford is not only one of the greatest gluttons, but also a world record holder for the most weight lost by a woman during her lifetime. Bradford dropped a whopping 917 pounds through diet and exercise, getting help from the colorful weight loss personality Richard Simmons, before she died at the age of 63 in 2006.
More About
Age: Died at 63 (1943-2006)
see more on Rosalie Bradford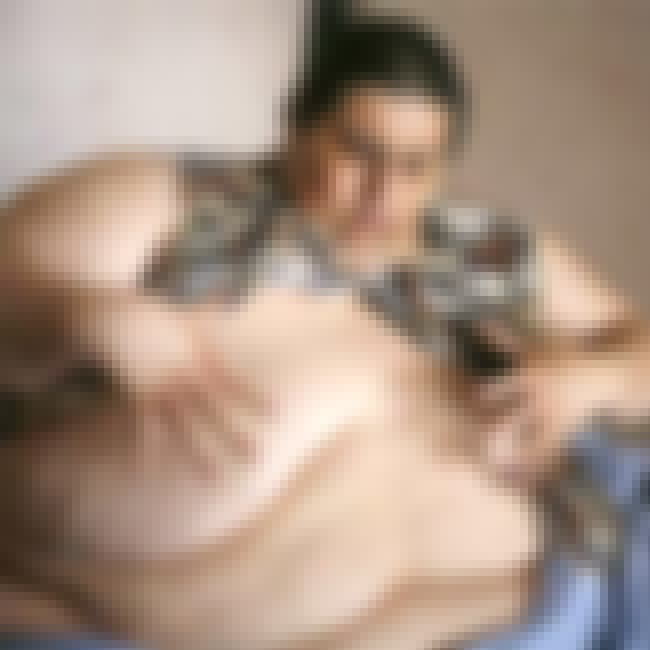 Needing a total of 13 people to help him roll over, Jon Brower Minnoch, of Washington state, weighed an estimated 1,400 pounds at his peak. Minnoch attempted to lose weight several times, even reaching 476 pounds in 1981, but he was also able to gain it all right back, including gaining 200 pounds in seven days at one time. Like other great gluttons, his weight led to his death in 1983, at the age of 41.
More About
Age: Died at 42 (1941-1983)
Birthplace: Bainbridge Island, Washington, United States of America
see more on Jon Brower Minnoch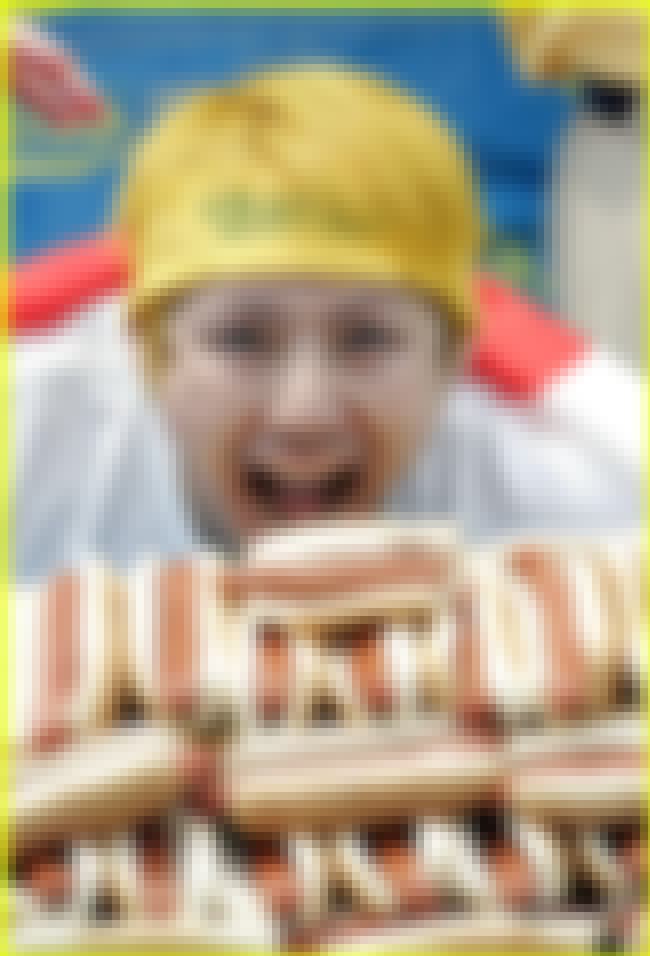 Nicknamed "The Tsunami," Takeru Kobayashi was killing it in competitive eating well before it was a mainstream "sport," winning the Nathan's Annual Hot Dog Eating Contest each year from 2001 to 2006. Though contract disputes led to Kobayashi's inability to officially compete at Nathan's since 2010, the eating machine continues to chow along with the others. In 2011, he ate a whopping 69 hot dogs in 12 minutes at a location nearby Nathan's contest to set an unofficial world record.
More About
Age: 37
Birthplace: Nagano, Japan
Profession: Competitive Eater
Credits: Nathan's Hot Dog Eating Contest
see more on Takeru Kobayashi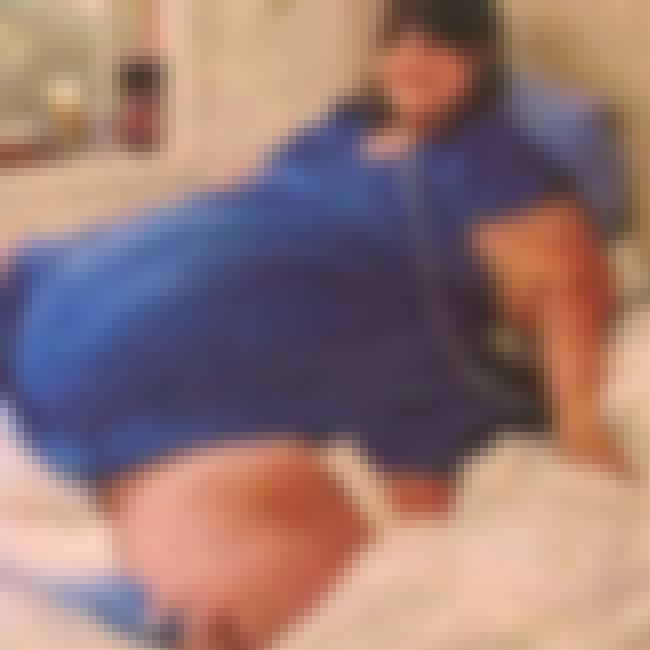 A native of Flint, Michigan, Carol Yager was said to weigh as much as 1,600 pounds at one point in her life. A regular on "The Jerry Springer Show," Yager lost a whopping 500 pounds at one point, but it did little to prevent her death in 1994, at the age of 34.
More About
Age: Died at 34 (1960-1994)
Birthplace: United States of America
Also Ranked
#55 on Famous People Named Carolyn
#47 on Famous People Named Carol
see more on Carol Yager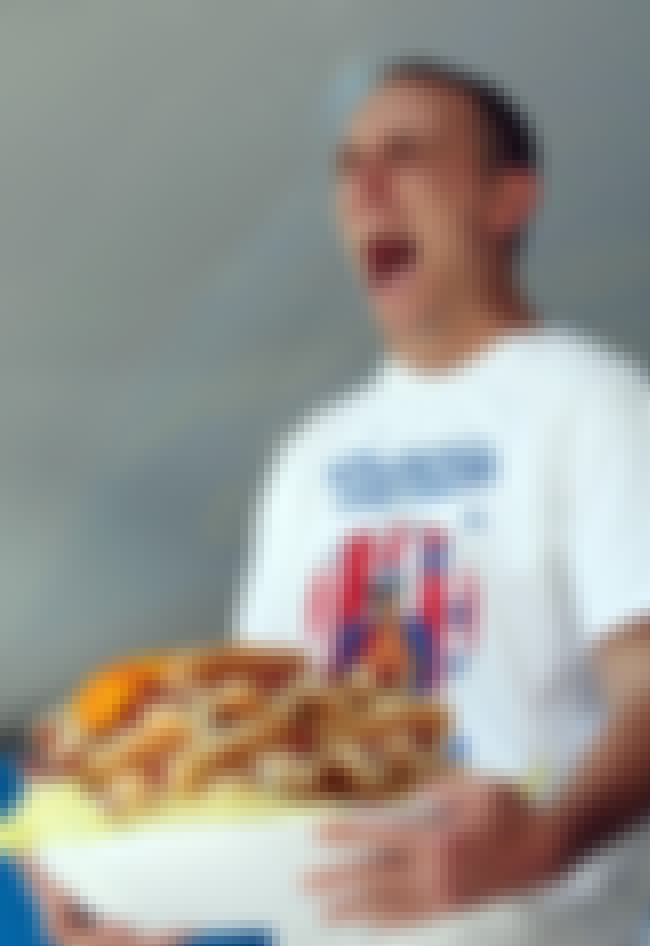 A world record holder for eating the most of several types of foods in the shortest amount of time, Joey Chestnut is perhaps best known for his success at the annual Nathan's Hotdog Eating Contest, which he has won eight-consecutive years as of 2014. Chestnut is ranked as the top contender in the International Federation of Competitive Eating. Among his accomplishments include downing 68 hot dogs in 12 minutes and smashing 103 Krystal hamburgers in eight minutes.
More About
Age: 32
Birthplace: Vallejo, California, United States of America
Profession: Competitive Eater
Credits: Nathan's Hot Dog Eating Contest
see more on Joey Chestnut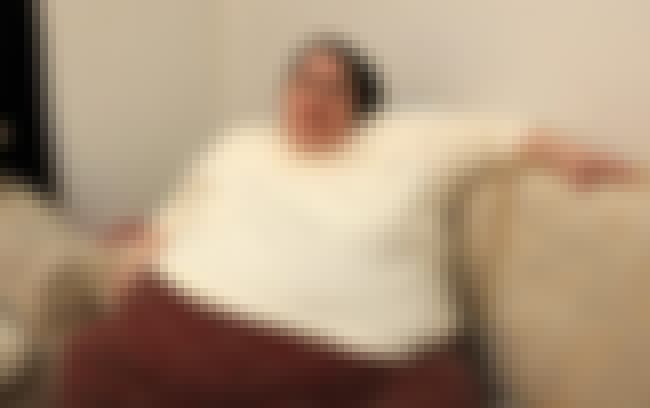 Already a record holder for the heaviest woman to give birth, Donna Simpson is a New Jersey woman who attempted to get her name in the Guinness Book of World Records as the World's Most Obese Woman. As of July 2011, Simpson weighed in at 700 pounds, about 300 pounds shy of the record. Simpson has turned her obesity into a business, allowing voyeurs to watch her eat in excess of 15,000 calories per day via live feeds on her website. Yes, people pay her money to watch her eat. Really.
More About
Age: 48
see more on Donna Simpson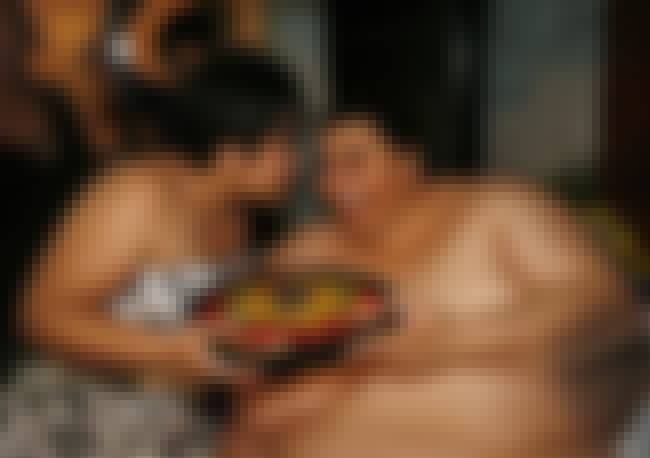 Known as "The World's Heaviest Man" on his television documentary, Manuel Uribe was believed to be the heaviest living person in the world with a peak weight around 1,320 pounds. The Monterrey, Mexico, resident managed to lose over 500 pounds with the help of doctors and nutritionists and set goals to lose even more.
More About
Age: Died at 49 (1965-2014)
Birthplace: Monterrey, Mexico
Also Ranked
#88 on Famous People Named Manuel
see more on Manuel Uribe