List Photo: 20th Century Fox
film

A Cure for Wellness Movie Quotes f p @

36 votes

22 voters

1.1k views

8 items

Follow

Embed

List Rules Vote for the best A Cure for Wellness movie quotes!
A Cure for Wellness movie quotes take viewers inside the film about an employee who discovers a strange wellness center while searching for his lost company CEO. The horror thriller was directed by Gore Verbinski using a screenplay by Justin Haythe based off a story the two created. A Cure for Wellness opened theatrically in the United States on February 17, 2017.
In A Cure for Wellness, Mr. Lockhart (Dane DeHaan) is called into an executive meeting where he learns that Mr. Pembroke, his company's CEO, has left a nonsensical note and disappeared. The executives task Lockhart with retrieving Pembroke and send him to a remote wellness spa in the Swiss Alps to do so. Lockhart takes on the mission and heads to the spa but things only get stranger from there.
Upon retrieving Pembroke, Lockhart is injured after his car collides with a deer. He's sent back to the wellness center to recover. There, the facility director Volmer (Jason Isaacs) diagnoses Lockhart with the strange illness affecting others at the spa. While Volmer tries to convince Lockhart he's insane and in need of the special cure, Lockhart learns more about the facility, including some pretty scary happenings.
A Cure for Wellness joins theaters already showing other great early 2017 films such as Fist Fight, The Great Wall, Moonlight, and John Wick: Chapter 2.
Hannah: You have the cure?
Mr. Lockhart: No, actually I was just leaving.
Hannah: No one ever leaves.
Mr. Lockhart: What is this place?
Hannah: It's all part of the cure.
After seeing a young woman standing on the edge of the roof, Mr. Lockart goes to the roof to speak with her in these A Cure for Wellness movie quotes. She seems awfully interested in some cure and pretty sure that those who enter the center never leave.
Pembroke: There is a sickness inside us, rising like the bile that leaves a bitter taste in the back of our throats. It's there in every one of you seated around the table. Only when we know what ails us, can we hope to find the cure.
Executive: What do you make of that?
Mr. Lockhart: Clearly he's lost his mind.
Mr. Wilson: Our thoughts exactly
Executive: We'd like you to go to Switzerland and bring Mr. Pembroke back to us.
Sitting in a board room with executives from his company, Mr. Lockhart reads a letter left by CEO Mr. Pembroke in these A Cure for Wellness movie quotes. Everyone thinks that Mr. Pembroke has gone insane, including Mr. Lockhart, who is tasked with finding Mr. Pembroke.
A Process of Purification
Volmer: What we offer here is a process of purification away from pressures of the modern world.
...
Volmer: You plan to take Mr. Pembroke back with you?
Mr. Lockhart: Is that a problem?
Volmer: He's a patient, not a prisoner.
When Mr. Lockhart arrives at the remote wellness center, he's introduced to the facility by Volmer. While Volmer claims there's nothing awry with what they do and Mr. Pembroke can leave at any time, Mr. Lockhart isn't exactly sold.
I Would Like to Recommend a Treatment
Volmer: Welcome back, Mr. Lockhart. Signs of concussion, depleted immune system, I would like to recommend a treatment.
When Mr. Lockhart attempts to leave the wellness center, his car collides with a deer and crashes. As Mr. Lockhart awakes, Volmer explains his injuries in this A Cure for Wellness movie quote.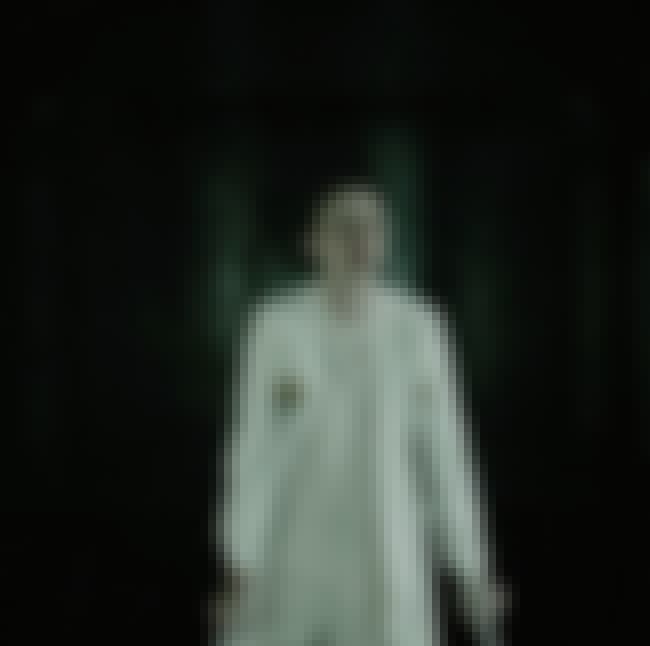 You Said No One Ever Leaves
Mr. Lockhart: You said no one ever leaves. What happens to them?
Once Mr. Lockhart realizes that something is definitely awry at the wellness center, he returns to talk to Hannah in the hopes that she will give him answers. But unfortunately for Mr. Lockhart in this A Cure for Wellness movie quote, Hannah is drinking the Kool-Aid and not much help.
Think of It as a Cleansing
Volmer: Are you ready, Mr. Lockhart? Think of it as a cleansing of the mind as much as the body. Some patients experience visions but rest assured it's just the toxins leaving the system.
Mr. Lockhart is lowered into a sensory deprivation tank as part of his treatment. Volmer walks him through what he might experience, citing visions as a completely normal part of the detoxification process.
Volmer: Accept the diagnosis and you will see it's wonderful here.
Using words he's likely used with other patients, Volmer urges Dr. Lockhart to accept the diagnosis he's been given and enjoy the facility. But Lockhart doesn't feel he is crazy, despite what Volmer tells him.
Mr. Lockhart: I saw the bodies!
Volmer: Listen to yourself. You're not a well man.
Mr. Lockhart: You're trying to make me think I'm insane.
After Mr. Lockhart finds evidence of some super strange stuff happening at the wellness center, he approaches the facility's head, Volmer. But Volmer turns the tables on Mr. Lockhart, suggesting that Lockhart is the crazy one.