behind the scenes

Actors Who Had to Do Things They Hated for a Role f p @

24k views
14 items
Follow
Embed
We can all agree that professional actors lead a very charmed life. They get paid truck loads of money to pretend to be someone else for a few months and people love them for it. They even get awards for playing around all day. It's crazy. But every once in a while an actor has to do something that they absolutely despise in order to fulfill a contractual obligation and those are the moments that usually shine the brightest on the silver screen. Beyond physical transformations for a role, the actors on this list did everything from having to eat something they absolutely loathed, to eating so much of something that they love that they puked, and even being literally covered in their worst fear. These are the actors who had to do things they hated for a role.
Despite the massive payday, being an actor comes with a lot of pitfalls. You're away from your family for long periods of time, you're never really yourself, you're constantly having to gain or lose weight for a role, and sometimes a director screams at you so much that you have a nervous breakdown. The amount of actors who did things they hated just to give an amazing performance is staggering. They include A-listers who went through a torturous pre-production schedule just to perfect their character, and at least one child actor who was probably turned off pea soup for the rest of her life. Keep reading to find out which actors did something they absolutely hated just to make you happy.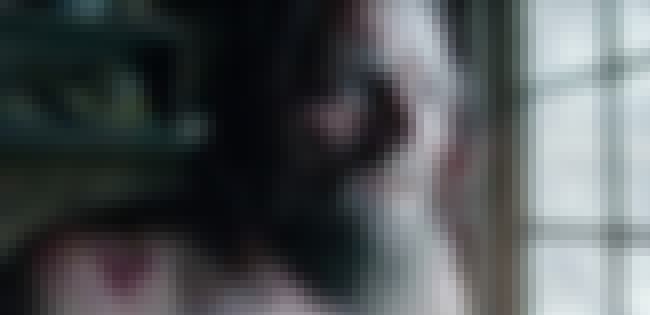 Leo really earned his Academy Award for his portrayal of Hugh Glass in The Revenant. Even though DiCaprio is not really known as a method actor, the vegetarian thought that in order to make film look as real as possible, that he needed to skip the prop department's faux bison, and gnosh on real deal bison liver. Production even had to get permission from DiCaprio's lawyers and agents in order to feed him raw meat. He described the experience in an interview with Variety, "The bad part is the membrane around it...It's like a balloon. When you bite into it, it bursts in your mouth."
Also Ranked
#3 on The Best Actors Working Today
#26 on The Best American Actors Working Today
#4 on The Best Actors to Start Their Careers on Soaps
#23 on The Greatest Actors & Actresses in Entertainment History
see more on Leonardo DiCaprio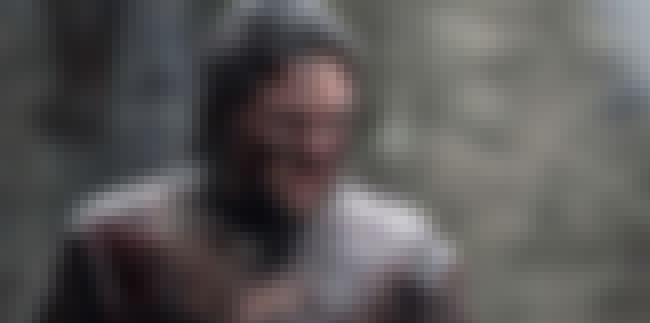 It's understandable to hear that Kit Harington has a fear of being buried alive. We all do. to put it lightly, being buried alive would probably suck. When it came time to film Game of Thrones' Battle of the Bastards, the episode's director exploited Harington's fear to make a truly ephemeral experience. The director told The Hollywood Reporter, ""Kit had mentioned to me that his worst fear is being buried alive. So I exploited that to its fullest - and being the amazing game player that he is, he let me."
Also Ranked
#24 on The Weirdest Celebrity Middle Names
#40 on The Top Fantastic Four Reboot Casting Choices
#25 on Who Is America's Boyfriend in 2016?
#20 on Who Deserves to Win the Most at the 2016 Emmy Awards?
see more on Kit Harington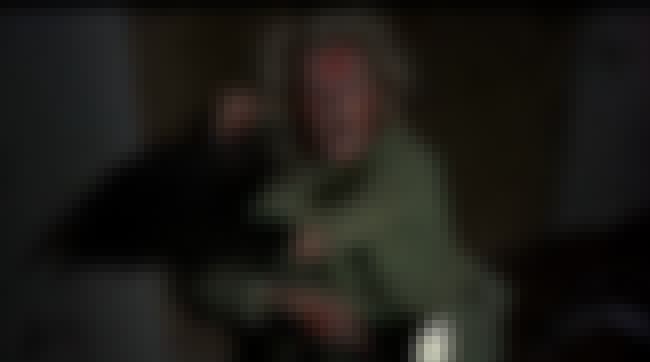 In an interview with The Telegraph, Tippi Hedren broke down exactly why she hated working on The Birds, and duh it had to do with allowing herself to be attacked by real birds. Hedren was told that for the famous attic scene she'd be dealing with the same mechanical birds that had been used throughout shooting, but that wasn't the case.

"Everybody had lied to me, and on the Monday morning, as we were going to start the scene, the assistant director came in and looked at the floor and the walls and the ceiling, then blurted out: 'The mechanical birds don't work, so we have to use real ones,' and then he ran out." After the scene was finished Hedren had to be carried off the set and put in the care of a doctor, who ordered her to rest for a week.
see more on Tippi Hedren
Jim Karz Had to Eat an Entire Chocolate Cake
If you've seen the 1996 movie Matilda, you will certainly remember the scene when Bruce (Jim Karz) is forced to eat an entire chocolate cake as a punishment for stealing a piece of cake from the school's headmistress Miss Trunchbull. One would think that a child actor wouldn't really mind a scene that involves eating cake. However, Karz hates chocolate cake, and the experience made him feel extremely sick. Perhaps that's the reason why Karz left acting all together in the 1990s.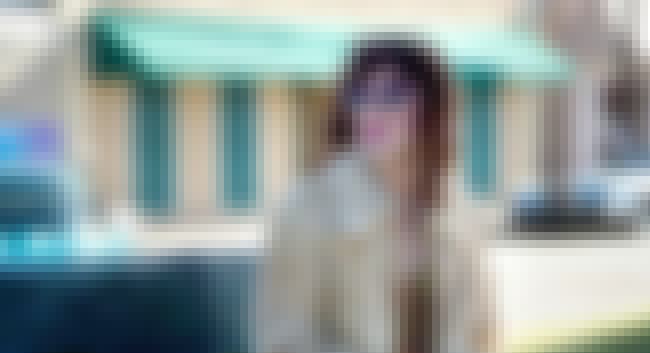 To capture the look of a trans woman dying of HIV, Leto lost 30 pounds in 2013 for his role in Dallas Buyer's Club. But rather than lose the weight through dieting and exercise, he just stopped eating. He talked to the Mirror about his painful weight loss after the film premiered. "I had done similar things with weight, but this was different. Your organs [and] muscles shrink. . . [and] my stomach has shrunk as well."
Also Ranked
#89 on The Best American Actors Working Today
#43 on The Hottest Men Over 40
#24 on The Greatest '90s Teen Stars
#63 on The Sexiest Artists of All Time
see more on Jared Leto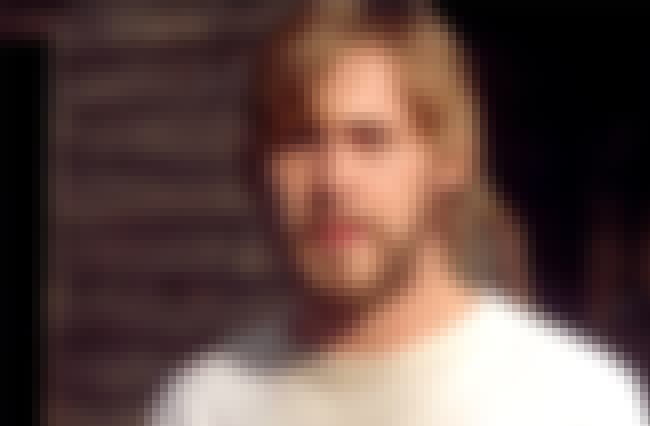 Even though they were part of the greatest love story of our generation, Ryan Gosling legitimately hated being on set with his costar and future girlfriend. The tensions got so bad that they actually ended up screaming at each other in a trailer while the film's director smoked a cigarette. "We went into a room with a producer; they started screaming and yelling at each other. I walked out. At that point I was smoking cigarettes. I smoked a cigarette and everybody came out like, "All right let's do this." And it got better after that, you know?"
Also Ranked
#57 on The Best Actors Working Today
#50 on The Greatest Actors Who Have Never Won an Oscar (for Acting)
#52 on The Most Trustworthy Celebrities in the World
#85 on The Coolest Actors Ever
see more on Ryan Gosling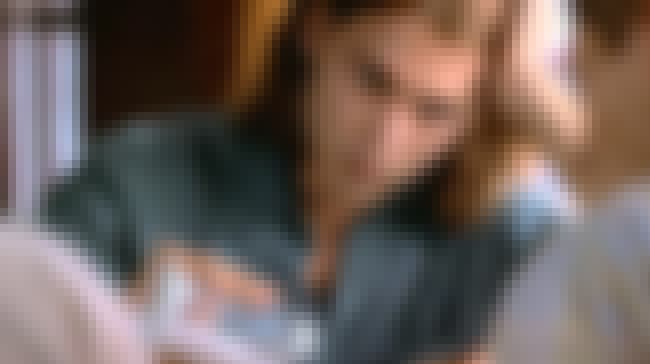 In What's Eating Gilbert Grape, Johnny Depp is so embarrassed by his obese mother, Bonnie, that insults her when she's not around. Depp hated referring to the character played costar Darlene Cates as a "beached whale" so much that he apologized after filming, saying, "Man, I want you to know how much I hated having to say those things about you, or about your character."
Also Ranked
#17 on The Best Actors Working Today
#34 on The Best American Actors Working Today
#26 on The Greatest Actors & Actresses in Entertainment History
#34 on The Best Living American Actors
see more on Johnny Depp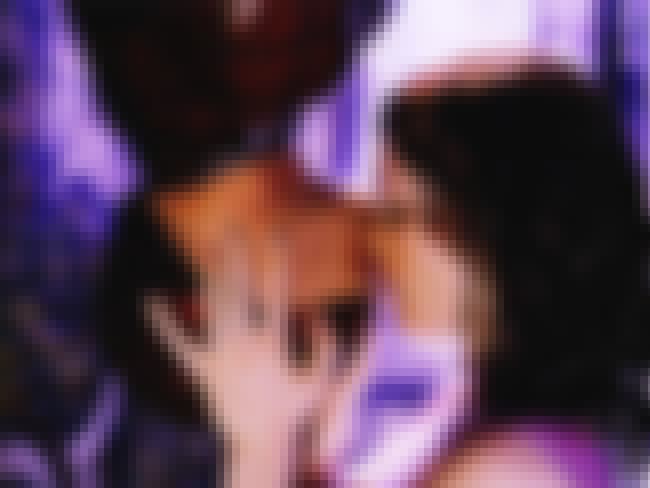 Sure, the upside down kiss in the first Spider-Man might be the most romantic nerd moment in history, but for the film's star it was a total disaster. "I was hanging upside down, it was really late at night, it was raining, and the whole time I had rainwater running up my nose. Then, when Kirsten rolled back the wet mask, she cut off the air completely." And to think that was his real first kiss.
Also Ranked
#31 on Celebrities Whose Names Are Hardest to Spell
#87 on The Greatest '90s Teen Stars
#37 on The Biggest Snubs of the 2016 Oscar Nominations
see more on Tobey Maguire