actors

13 Actresses Known for Roles Opposite to Who They Are in Real Life f p @
979 votes
275 voters
14k views
13 items
Follow
Embed
List Rules Vote up the actresses who are most different than their characters.
It's an actresses job to act (duh). It can't be all too surprising some actresses don't necessarily identify with their characters. Many of the most popular cinematic villains and heroines are played by actresses who say they don't have the time or the energy to be that bad or good in real life. It stands there are so many actresses who are different than their characters.
Game of Thrones's Lena Headey is one of those actresses who are nothing like their characters. She's a self-described "clumsy nerd" who has never wine-boarded anyone, nor slept with a relative. Gilmore Girls's Alexis Bledel is another of these actresses known for roles that are nothing like they are. She's even mentioned her belief that Rory Gilmore is too perfect. Maybe that's the reason she nearly showed some nip on Mad Men?
Of the many Hollywood actresses who are different than their characters, which do you think are the most dissimilar? Cast your votes below!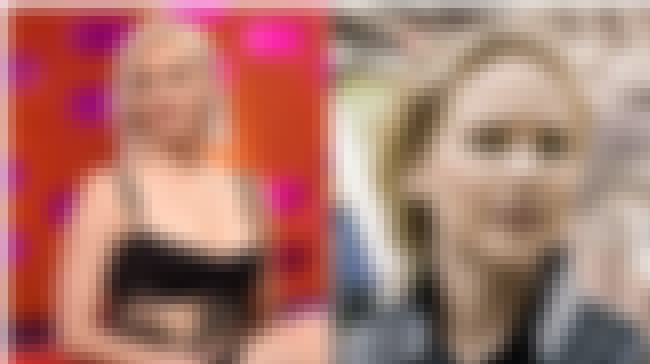 In real life: Jennifer Lawrence's non-fake persona has gotten just as much attention as her roles. She's not interested in pretending to be packaged and polished and she's open about who she is and how she sees the world.
In film and TV roles: Lawrence has played a wide range of characters, though some of her most well-known roles, such as those in Winter's Bone and The Hunger Games, have the actress playing relatively reserved, quiet characters. Writer/director David O Russell has given her the opportunity to play characters closer to her fiery self in Silver Linings Playbook, American Hustle, and Joy.
Notable quote: "As hard as it is and as tired as I am, I force myself to get dinner at least once a week with my girlfriends, or have a sleepover. Otherwise my life is just work."
Also Ranked
#4 on The Best American Actresses Working Today
#77 on The Best Actresses in Film History
#39 on The Most Trustworthy Celebrities in the World
#7 on The Best Living American Actresses
see more on Jennifer Lawrence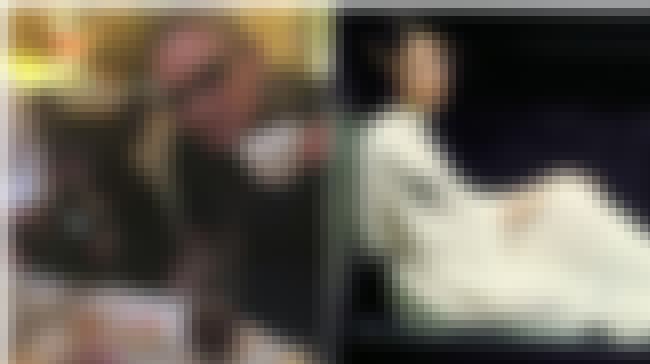 In real life: When she first started out, under the influence and under contract, fans believed Carrie Fisher to be a lot Princess Leia. We've come to learn she's an outspoken and fierce woman who is funny as hell, not exactly far afield from Princess Leia but with added grit and realness. Fisher's books, including memoir Wishful Drinking, and body of work are proof.
In film and TV roles: As Princess Leia, Fisher is a sci-fi icon. The actor has a complex relationship with her Star Wars character and was rightfully prickly about being asked to drop 40 pounds to play General Leia in The Force Awakens. After all of this time, diehard fans appreciate that Leia and Fisher have melded to some extent.
Notable quote: "There is no point at which you can say, 'Well, I'm successful now. I might as well take a nap.'"
Also Ranked
#58 on Which Actor Would You Bring Back for One Final Movie?
#1 on The Best Fish Things That Are Not Really Fish
see more on Carrie Fisher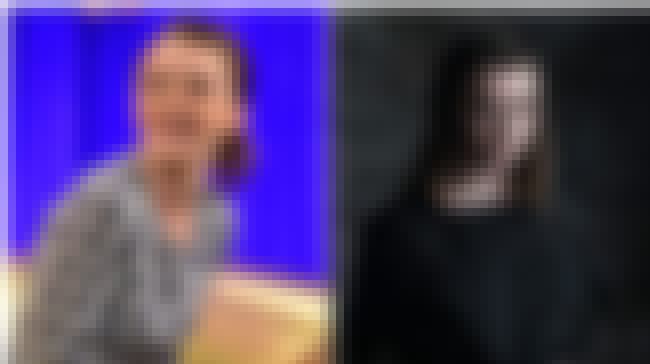 In real life: Maisie Williams is both lighthearted and serious. She loves a good laugh but takes her career seriously. Like her Game of Thrones character Arya Stark, Williams doesn't take BS, but she uses Twitter to take people down, not Needle.
In film and TV roles: William showed audiences she's more than Arya Stark with her work on Doctor Who and the film The Falling. Still, she holds Arya near and dear. As for her acting career, she's all about letting it happen a certain way. "It needs to happen organically," she explained to Deadline. "Everything that's happened in my career so far has happened really organically... when the time is right, I know I'll be able, as an actor, to create a new character and have the confidence to do that."
Notable quote: "I'd never want to be trapped. I never like to stay in one place too long. I always flit around, I never settle anywhere. So being married would be being trapped."
Also Ranked
#5 on The Next Generation Of Stars (Age 20 and Under)
#14 on If Buffy The Vampire Slayer Got A Reboot, Who Could Play Buffy?
#22 on Who Deserves to Win the Most at the 2016 Emmy Awards?
#32 on Who Got Robbed Hardest at the 2016 Emmys?
see more on Maisie Williams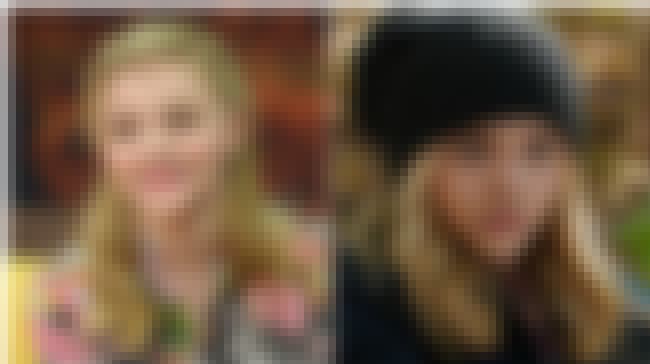 In real life: Chloe Grace Moretz once told MTV she's not interested in playing normal characters.
"I have quite a normal family [laughs] and I'm kind of bored with how normal my family is. I want to mess stuff up a bit and I choose the kind of messed-up characters 'cause I find that that's acting — it's doing things and exploring emotions you otherwise wouldn't be able to explore."
In film and TV roles: She can say that again. Moretz's first role, as Hit-Girl in Kick-Ass, is about as far from boring as an actor can get. Sure, she's had her If I Stay kind of roles, but she's definitely tried to stay on the other side of normal.
Notable quote: "I actually work at my craft, and I actually want to be the best in my category, and I want to be a true actress. And a lot of people just want fame, and there's a huge difference."
Also Ranked
#36 on The Best American Actresses Working Today
#1 on The Next Generation Of Stars (Age 20 and Under)
#1 on If Buffy The Vampire Slayer Got A Reboot, Who Could Play Buffy?
#21 on Which Actress Do You Think Will Be The Next Meryl Streep?
see more on Chloë Grace Moretz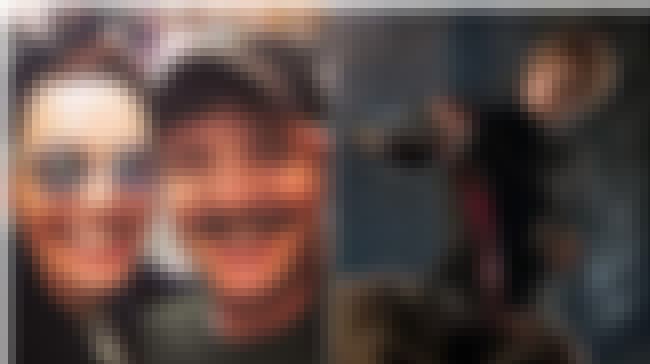 In real life: Lena Headey is sweet and fun-loving. A far cry from her plotting, scheming, brother-loving Cersei. Despite her laid back demeanor, she was having none of the criticism over using a body double for her walk of atonement in Season 5 of Game of Thrones. Headey has described herself as a "clumsy nerd."
In film and TV roles: Many times, Headey asked showrunners Dan Weiss and David Benioff about Cersei's motivations and levels of plotting, so the actress isn't drawing that evil from an inner well. She also played nasty very well in Dredd, a little seen, very fun shoot-em-up.
Notable quote: "I hate being looked at. Can't stand it. I know, I know — I picked the wrong career. I should have been a doctor. If you play certain parts you have this nice face painted on you, and then you have to feel as if you have a responsibility to this idea of being beautiful. I hate that about our business."
Also Ranked
#16 on The Best Living English Actresses
#88 on Famous Women You'd Want to Have a Beer With
#41 on Biggest Snubs of the 2016 Golden Globe Nominations
#13 on Who Deserves to Win the Most at the 2016 Emmy Awards?
see more on Lena Headey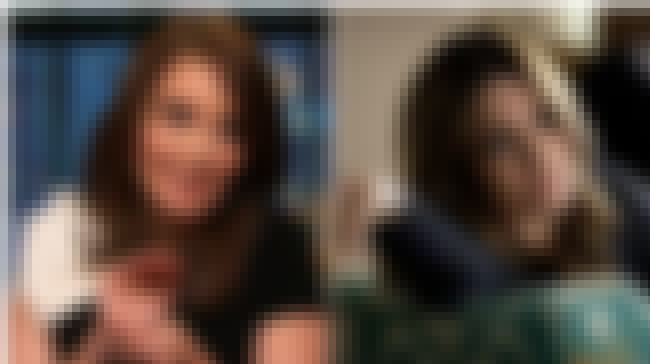 In real life: Tina Fey is deadly serious about her responsibilities. She wrote a piece in The New Yorker about agonizing over the possibility of having a second child, once again revealed she's not just funny tuba parts and zingers. Fey wrote:
When my daughter says, "I wish I had a baby sister," I am stricken with guilt and panic... I thought raising an only child would be the norm in New York, but I'm pretty sure my daughter is the only child in her class without a sibling. All over Manhattan, large families have become a status symbol. Four beautiful children named after kings and pieces of fruit are a way of saying, "I can afford a four-bedroom apartment and a hundred and fifty thousand dollars in elementary-school tuition fees each year.
In film and TV roles: Fey makes comedy look easy. Seamless even. It may look like a breeze, but Fey is like a duck, placid on the surface, paddling furiously beneath the water.
Notable quote: "Someone once said that to make a regular person laugh, you need to dress a guy up like an old lady and push him down the stairs. To make a comedy writer laugh, you have to push a real old lady down the stairs. I don't know who that's attributed to. I think it's Aristophanes. Or Catherine the Great."
Also Ranked
#46 on The Best American Actresses Working Today
#23 on The Most Trustworthy Celebrities in the World
#17 on The Funniest People of All Time
#5 on Famous Women You'd Want to Have a Beer With
see more on Tina Fey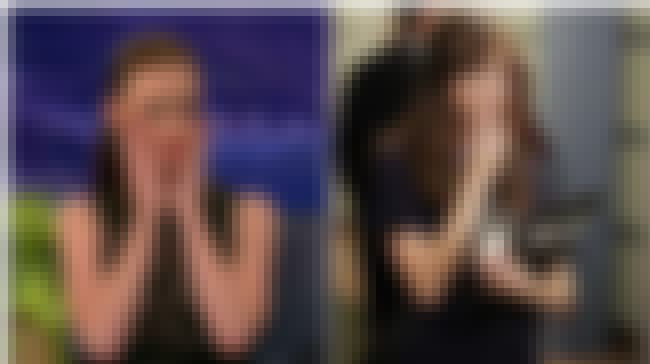 In real life: Alexis Bledel is a normal person who isn't perfect. She also hates coffee. And she has a child with Vincent Kartheiser, formerly Pete on Mad Men. Sure, she dated Milo Ventimiglia (Jess from Gilmore Girls), but it was probably way more steamy in real life, right?
In film and TV roles: Bledel met her husband when she played his mistress, revealing there's more to the actress than Rory Gilmore. To many, those are fightin' words, but even Bledel has said Rory was too good to be true, and she was "annoyed" by the character's perfection. The actress has returned for the Gilmore Girls revival A Year in the Life on Netflix, and this time around Rory's got more cracks in her facade.
Notable quote: "I just want to live each moment, but it's kind of hard to do that when you are asked to analyze yourself constantly. But it's also good in that you are forced to think about things that you don't ordinarily think about. I think it's strange."
Also Ranked
#29 on The Best Hispanic & Latina Actresses
#34 on Your Favorite Hispanic Celebrities
see more on Alexis Bledel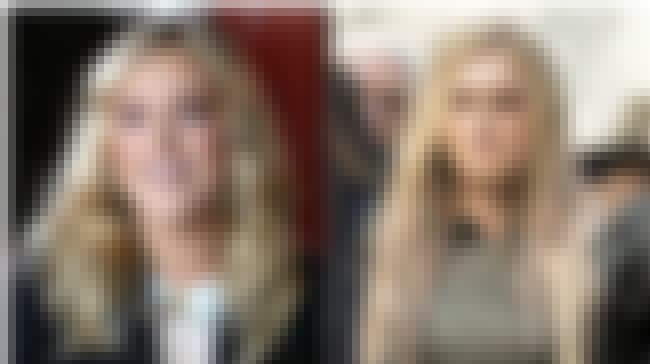 In real life: Australian actress Eliza Taylor admits she's not outdoorsy or much of a survivalist, but she appreciates the locations of her show The 100. "It's amazing. I love it. What other job do you get to come out into beautiful snow capped mountains? It's made acting really easy." Taylor entertained her 100 castmates every weekend for Sunday Classic, a big sit-down meal she prepares.
In film and TV roles: Taylor's character on The 100, Clarke Griffin, is caught between the Ark, a spacecraft carrying the descendants of survivors of Earth, and the juvenile delinquents who are sent to see whether the planet is inhabitable again. Clarke is capable in the wild and has medical skills to boot. Taylor, not so much.
Notable quote: "I was always on set, I was always working, so my study was down to the bare minimum required. So I am one of the few who didn't study Lord of the Flies."
see more on Eliza Taylor