tv

Sterling Archer's Smartest Literary References, Explained f p @

4.1k votes
1k voters
120k views
21 items
Follow
Embed
List Rules Vote up the best and most clever literary references from any episode of Archer.
Archer has easily cemented its reputation as one of the funniest and most crass cartoons on television, but it's also one of the smartest. Among the sex jokes and violent comedy in the series, there are tons of literary references on Archer.
It's funny that despite his idiotic, egotistical nature, there are a great number of literary allusions by Sterling Archer on the show. Whether it's just a random quote by Melville or lambasting a George Orwell novella, Archer often makes deep pulls from the literary well.
Here's the definitive list of the top Sterling Archer literature references and some literary Easter eggs from the show for you to learn, read, and most importantly, rank! And, seriously, READ A BOOK.
11 people just voted on
Pam's Tattoo Tribute to Lord Byron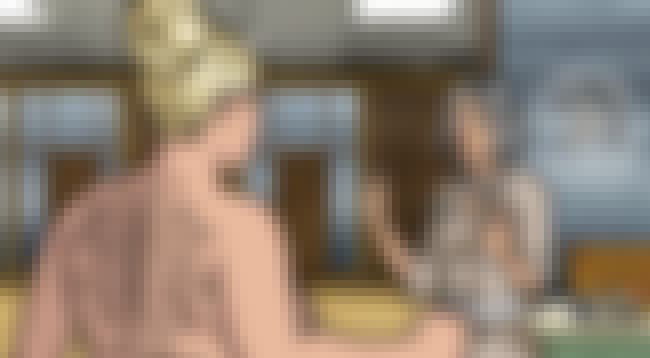 Pam Poovey is not one to mess with, especially with her street fighting skills and massive strength. But what really adds to Pam's badassery is her giant back tattoo, which if you look closely is an excerpt from Lord Byron's €"The Destruction of Sennacherib." The poem is about the Biblical story from 2 Kings, where God sends an Angel of Death to kill the Assyrian army in their sleep. Pam's tattoo, an equally obscure and badass literary reference, reads:
For the Angel of Death spread his wings on the blast,
And breathed in the face of the foe as he passed;
And the eyes of the sleepers waxed deadly and chill,
And their hearts but once heaved, and for ever grew still!
5 people just voted on
Woodhouse = Wodehouse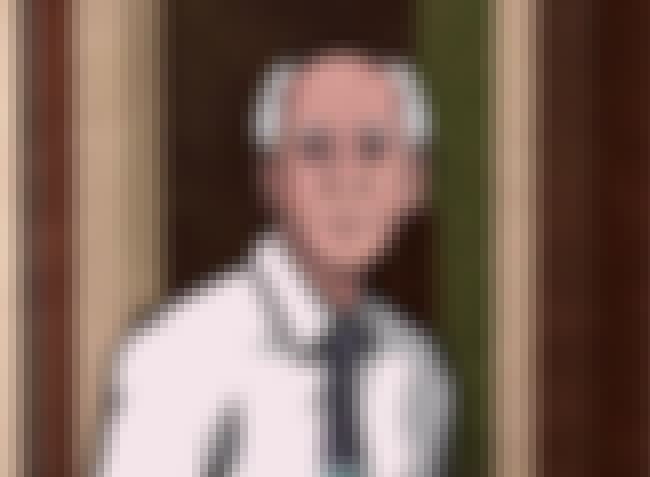 Even wonder why butlers are commonly named "Jeeves" in popular culture? It's a decades-long reference to P.G. Wodehouse's series of humorous short stories featuring a trusted valet named Jeeves. As an homage to the writer, Archer's butler was named "Woodhouse," the phonetic spelling of Wodehouse's name.
Bloody Marys: The Best Drink for Sinners of an Angry God
Before Archer tries to recover from a hangover with a pitcher's worth of Bloody Marys, he states, "For I am a sinner in the hands of an angry God." This refers to a sermon written by British theologian Jonathan Edwards, who likely would not have approved of Archer's antics.
When teaching Cyril how to be a better secret agent, Archer brings his small Chekov gun out of his undies. Renowned playwright Anton Chekov stated that if a gun is introduced in the first act, it must be fired sometime in the production or it doesn't need to be in the play.
This is mostly a script writing note to prevent unnecessary details or focus on certain props unless there is a payoff - a concept commonly referred to as "Chekov's Gun." Oddly enough, the Chekov gun in the episode doesn't fire, but a poisoned pen that was also introduced does. Therefore the episode is both adhering to and bucking the "Chekov's Gun" concept.
Animal Farm Is an Allegorical Novella and It Sucks!
When eavesdropping on the astronauts taking over the international space station Horizon, Archer and the team bicker over one of the astronaut's complaints that he didn't sign up for "Animal Farm in Space." While it at first appears Archer didn't know the astronaut was referring to the George Orwell novella, he indeed does. Needless to say, he isn't a fan.
6 people just voted on
Tasty Burgers with Literary Influence
In an odd scene that crossed over Archer with Bob's Burgers, we see that "Bob" (who is really Archer undercover) serves up double the literary references with his new burger creation: the Emile Gorgonzola€ Burger with €œJ'accusecumbers. This refers to French writer Emile Zola and his letter, "J'Accuse."
On top of that, the Burger of the Week on the chalkboard is the Thomas Elphinstone Hambledurger with Manning Coleslaw, which refers to Thomas Elphinstone Hambledon, the protagonist in a spy novel series written by the British author Manning Coles.
"What If I'm Gay for Tolkien?"
In various parts of the show, Archer refers to J.R.R. Tolkien's The Hobbit and The Lord of the Rings series, usually to mock someone for looking like Gollum, a hobbit, or Gandalf the Grey. However, one particular instance found Archer fearing that a nearby tree was an Ent, a giant living tree creature. This revelation makes him wonder if despite all of the mockery, he's a true fan of Tolkien.
After all, who isn't a true fan of Tolkein?
Of Mice and Men and Lettuce
A word to the wise: never ever allow yourself to be experimented on by Dr. Krieger. When Len, the leader of the rival spy agency known as ODIN, gets a mind control chip surgically implanted by Krieger, he becomes fascinated with one of the test rabbits. And the lettuce!
This, of course, is a reference to John Steinbeck's Of Mice and Men, wherein one of the main characters is a simple-minded man named Lennie who is obsessed with touching and petting rabbits.