christmas

Arthur Christmas Movie Quotes

55 votes

24 voters

16.1k views

15 items

Follow

Embed
'Arthur Christmas' movie quotes are from the 2011 CG-animated comedy by Aardman Features (yes, the 'Wallace & Gromit' and 'Chicken Run' group). The movie features the voices of James McAvoy, Hugh Laurie, Jim Broadbent and Bill Nighy, among others. Some of the best 'Arthur Christmas' quotes come from Arthur himself, but several other characters, including Santa and his dad, Grandsanta, also have some funny lines. 'Arthur Christmas' has all the makings of a future Christmas movie classic, complete with memorable quotes. See a favorite quote on this list? Vote it up! And if I've missed your favorite 'Arthur Christmas' quote, definitely add it to the list.
Think you've seen it all when it comes to Christmas movies? You haven't seen anything like 'Arthur Christmas.' Arthur Claus (James McAvoy) is the youngest son of Santa Claus (Jim Broadbent), and he's...well...he's a bit of a bumbling idiot (in a super nice way). Arthur's brother, Steve Claus (Hugh Laurie), is the family golden boy, and he's set to take over Santa's reigns (so to speak) if and when the Jolly One opts to retire. Arthur's stuck in the North Pole mail room. But when he realizes that Santa's super duper high-tech present delivery system accidentally missed a child, he sets out to become a Christmas morning hero - with a little help from Grandsanta (Bill Nighy).
'Arthur Christmas' was one of the best-reviewed films of 2011, garnering a more than 90% favorable rating from critics on Rotten Tomatoes' 'Tomatometer.' Unfortunately, the great reviews didn't translate into box office success in U.S. theaters: Since it's release, 'Arthur Christmas' has grossed about $47 million domestically. The movie fared much better in foreign markets (including the UK), taking in around $90 million. 'Arthur Christmas' also received a Golden Globe nomination for best animated film.
If you are totally into great family and/or comedy movies, check out these lists for the best quotes from
'The Muppets,'
'Hugo,'
'Jack and Jill,'
'Tower Heist,'
'Puss in Boots,'
'The Rum Diary'
and
'Happy Feet Two.'
If Christmas movies are your thing, be sure to vote for your favorites on these lists of
favorite Christmas classic films
and
funny Christmas movie quotes!

Grandsanta: "Arthur, there is a way."
Arthur: "It's impossible."
Grandsanta: "They used to say it was impossible to teach women to read. Follow me."
Grandsanta (voiced wonderfully by Bill Nighy) is slipping just a bit. He clings to the old ways, apparently has little respect for women and is determined to help Arthur save Christmas for the little girl who was missed by Santa during his Christmas run.

Elf: "No one gets an unwrapped present on my watch!"
If you think you're an expert gift wrapper, you've got nothing on an elf. Ever wrapped a bicycle while someone was riding it? Yeah, no. Me neither. Santa's elves are magical...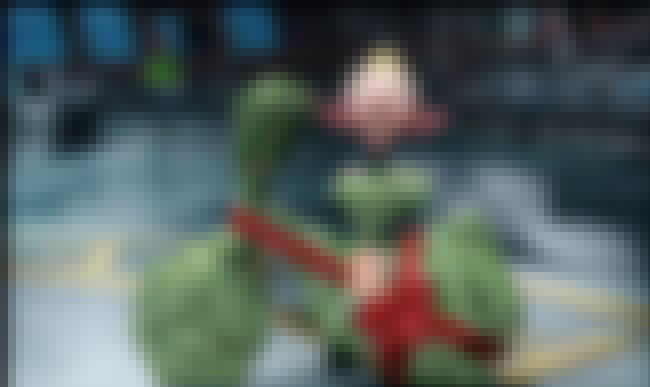 Bryony: "What do you want me to wrap?"
Grandsanta: "Wrap your head!"
Bryony: "Yes sir."
Poor Bryony, always willing to help, no matter what.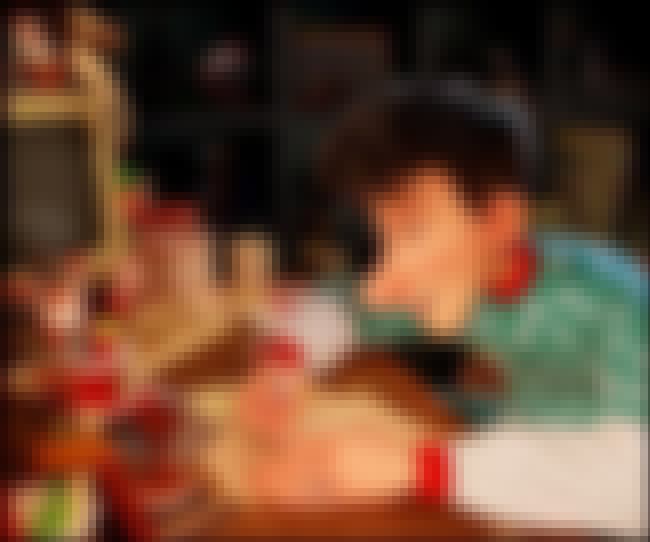 Gwen: "Dear Santa: My friend doesn't believe in you, but I think you are real. But how do you get 'round to all the children in the world in one night?"
Arthur: "Dear Gwen: Do believe in Santa, he is real."
Arthur is Santa's youngest son, and he's kind of a screw-up. As a result, he's been given a job in the North Pole mail room, where he answers letters to Santa each year. Little Gwen has a lot of questions, and she wants a pretty new pink bike for Christmas.