relationships

AWESOME Homemade Couples Costumes for Halloween 2010
Halloween costume ideas 2010. For the couples on a budget, and short on Halloween costume ideas for 2010, here are some easy costumes you guys can 100% Thrift Store. What to do when it is almost a week until Halloween and you and your significant other have nothing to wear for the big party? Worry not. While these costumes are extremely easy, they also pay homage to famous couples of the big and little screen, which people will not only love, but they will appreciate. Plus, while a lot of couple costumes are lame and overdone, (cough, Prince Charming and Cinderella, cough, cough) these are fun as hell. If you don't have a significant other, who cares? Do it with a friend, even if you two are the same sex, which is more funny anyway.
For more ideas, check out Ranker's other Halloween list:
celebrity Halloween costume ideas
and
scariest Halloween masks
.
1
Priest & Catholic School Girl
While a Priest and Altar Boy costume would be more topical, a Priest and Catholic School Girl Costume is more fun for couples. Fun, easy, and a tad bit naughty.
Priest: Black shirt, white collar, black pants, black shoes.
School Girl: White shirt, plaid skirt.
If you don't want to deal with making it yourself:
CLICK HERE for a sexy school girl costume. OW!
CLICK HERE to go for the gold and dress as the Pope!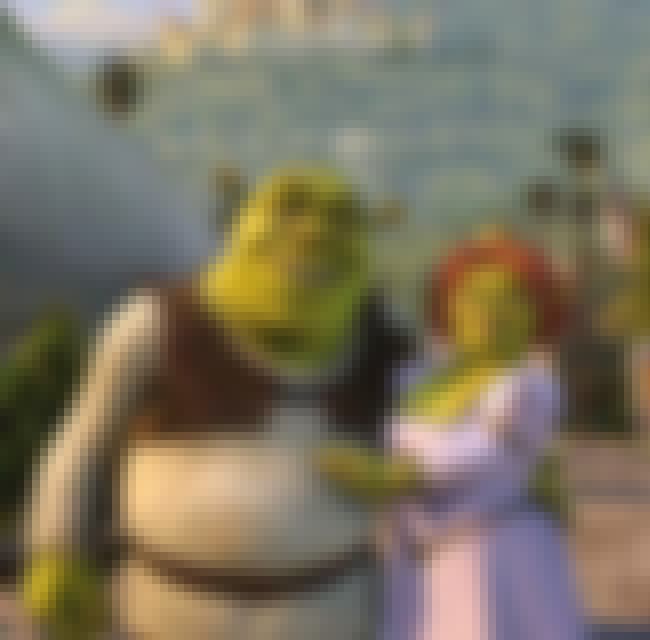 Paint yourselves green and have a party with the clothes. Thrift stores, whatever. Paint each other green, that makes it more fun.
Shrek:
Green body. Brown vest, (You can probably make one out of a large burlap sack) dirty white tee, and khaki high water pants with a brown belt. Sandals that look like Birkenstocks, because you would NOT want to get your Birkenstocks all green.
Fiona:
TONS of thrift stores have princess dresses. Buy one, and being painted green, no one will second guess. Pull your hair into a ponytail, wear sandals and put on a crown.
If you don't want to deal with making it yourself:
You can click here for the
Shrek Forever After Fiona Warrior Adult Womens Costume
or here for the
Shrek Forever After Deluxe Adult Mens Costume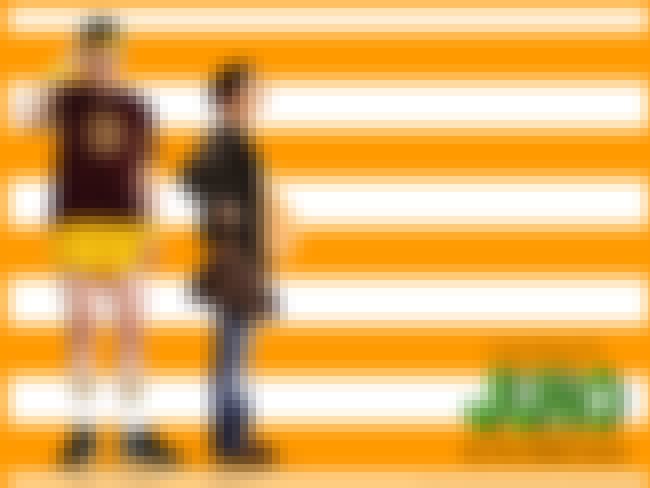 These are probably the most fun costumes of the bunch. Pregnant 16 year old, check. Nerdy (but in a good way) track star, check. For s**z, up the spout.
Juno:
As in the picture posted to your left, Juno is wearing a short pleated skirt over her trusty jeans, which is a look she has throughout the entire film. She wears plaid converse most of the time, with a striped or graphic shirt of some sort. Put something under the shirt to make yourself look pregnant (or you could be Juno pre-pregnancy, but I don't think people would really get it).
Bleeker:
Yellow track shorts that go up to the mid thigh range. Maroon tank top, any color sweat band. Tall socks, and running shoes.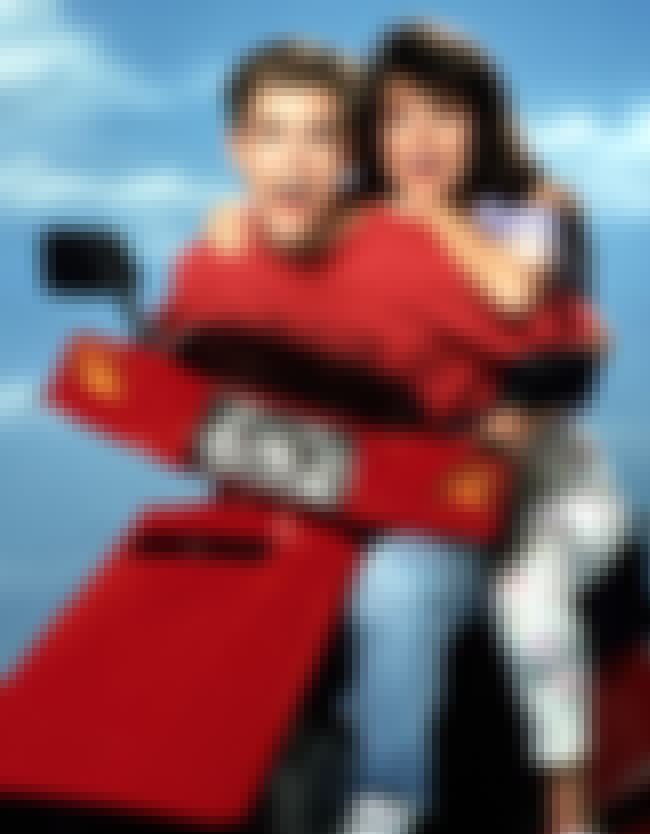 Zack and Kelly Halloween Costume from Saved By The Bell. The golden couple of the nineties. The hot blonde prankster and the cheerleading, do-gooding brunet bombshell have been through a lot. Think of it as a throw down to our days ( I'm talking to you, 80's kids) of staying home sick in out pre-teen days watching rerun after rerun on TBS with our tissues and glass of O.J. Year in and year out, we watched as Kelly and Zack took on the evils of friendship bracelets, talking robots, big cell phones, burgers and a Screech on the side. Here are some costume ideas.
Zack:
Jeans, matching jean jacket, neon green or neon blue t-shirt. Old school Reebok high-tops. Blonde wig or just au natural, depending on your hair color. Giant phone easily made with cardboard and paint.
Kelly:
It is so easy to go the cheerleader route. As a true homage to Kelly, put on one of those ugly jazzercise leotards, or wear it as a tube top. Wear pink suspenders, jeans, and white Keds. Put your hair into a half ponytail with a pink scrunchie, because Kelly loved those!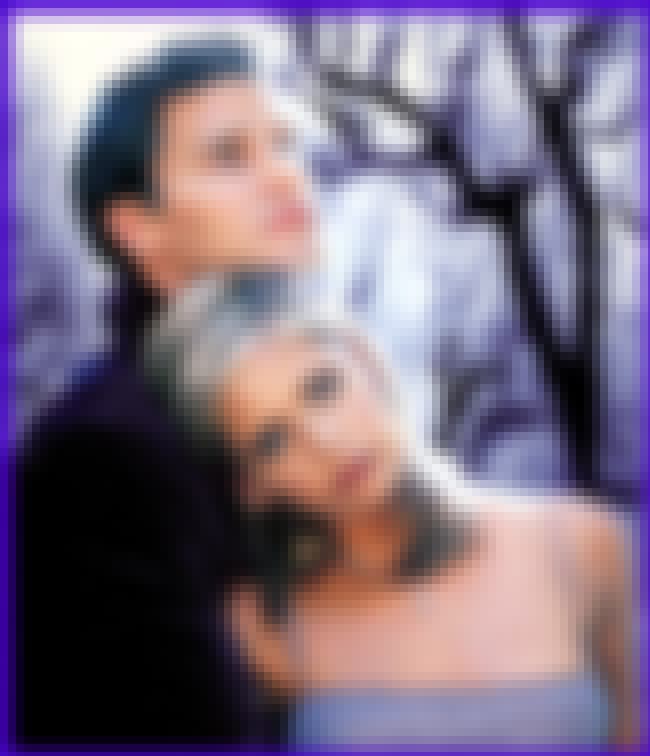 This is the show that started Vampire mania. Not only was Sarah Michelle Gellar a bad ass, but her boyfriend was a hot piece of ass. He also happened to be a Vampire named Angel, played by David Boreanaz.
Buffy:
Leather pants, tight tank top. Wooden stake. Black platform shoes. Blonde hair up or down.
Angel:
Black trench coat, light face paint (to look like a vampire), black shoes.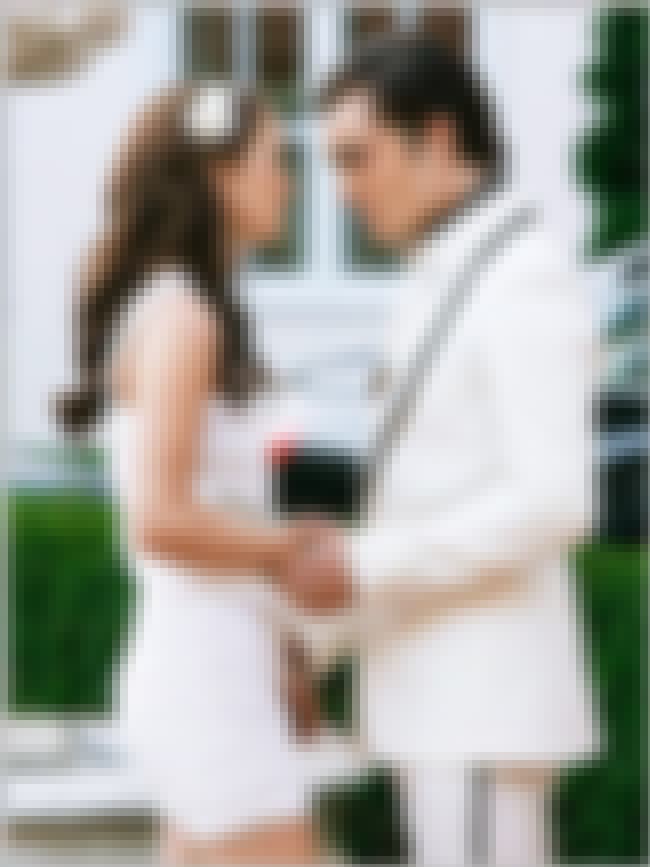 These are probably the most overdone couple costumes in the past couple of years, but screw it. These two wear so many interesting getups that pretty much everyone has their own version anyway. Chuck Bass and Blair Waldorf are the epitome of the Upper East Side and they have no problem expressing it.
Blair:
Make sure it is a dress with clean lines. Blair always has a headband on, so do that if your hair is down. Make sure to wear tights and heels.
Chuck:
Plaid sweater vest, white collared shirt, pink bow tie. Slicked back hair, khaki pants and brown dress shoes.