quotations

Battleship Movie Quotes f p @

62 votes

34 voters

22k views

8 items

Follow

Embed
'Battleship' movie quotes include some of the most memorable lines from this 2012 action-thriller film directed by Peter Berg ('Friday Night Lights,' 'Hancock'). The movie, which stars Taylor Kitsch,
Liam Neeson
, Alexander Skarsgard, Rihanna and Brooklyn Decker, is based on the classic Hasbro board game 'Battleship.' See a favorite quote from the 'Battleship' movie on this list? Vote for it (and vote down the quotes you don't like). Also, if you've seen 'Battleship' and want to add a quote that's missing to the list, go for it!
In 'Battleship,' Taylor Kitsch stars as U.S. Navy Lieutenant Alex Hopper. Hopper is a bit of a rebel and a screw-up, especially compared to his older brother, Commander Stone Hopper (Alexander Skarsgard). All personal problems they have are put aside when a group of alien ships arrives on Earth and begins wreaking havoc. The Naval ships are forced into an epic showdown as they battle the evil invaders in an effort to save humanity.
What are the best Battleship quotes? Take a look at this list and decide for yourself.
If you're looking for more blockbuster movie quotes, check out these lists for the best lines from
'The Avengers,'
'Titanic 3D'
'The Cabin in the Woods,'
'The Hunger Games,'
'The Dictator,'
'Chronicle,'
'21 Jump Street,'
'The Three Stooges,'
'Wrath of the Titans,'
'John Carter,'
'Act of Valor,'
'Conan the Barbarian,'
'Transformers: Dark of the Moon'
,
'X-Men: First Class'
,
'Super 8'
and
'Green Lantern.'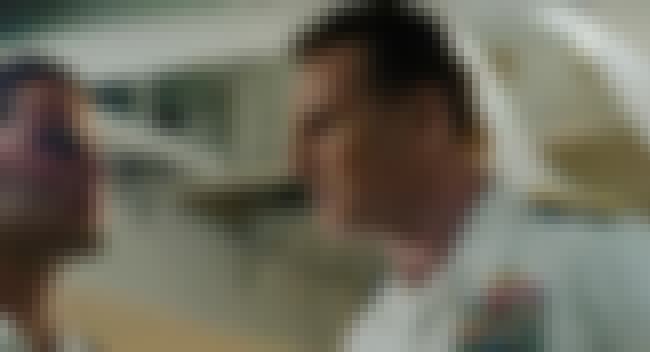 Admiral Shane (to Alex): "What is wrong with you? You went from enlisted to an officer faster than anyone in the history of the United States Navy, and I have never, ever seen a man waste himself better than you."
Admiral Shane does nothing to hide his total disdain for Alex. He sees him as a world class slacker -- and someone not worthy of dating, much less marrying, his daughter. Alex will have to prove himself to Shane, and helping to stave off an alien invasion seems like a fantastic way to do that.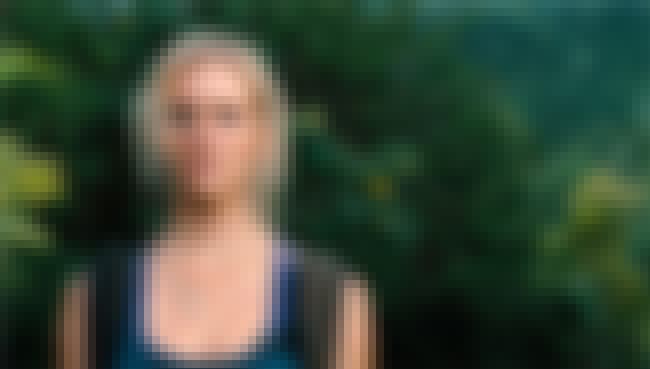 Samantha: "You ready for this?"
Alex: "I'm gonna walk up to him and look him right in the eyes."
Samantha: "What are you gonna say?"
Alex: "Your daughter is the best thing that has happened to me in my entire life. It would be an honor to have your permission to marry her..."
Alex is definitely deeply in love with beautiful physical therapist Samantha. There's just one (very big) problem: Samantha's father, Admiral Shane, can't stand him. It's understandable, then, that Alex would be a bit hesitant to ask for her hand in marriage...
Petty Officer Raikes: "My dad said they'd come. Said it my whole life. He said one day we'd find them -- or they'd find us. You know what else he said? He said, 'I hope I ain't around when that day comes."
Petty Officer Raikes (Rihanna, in her first film role) knows that trouble is coming. All her life, she's also been waiting for aliens to arrive, and she knows that if they don't defeat them, the world is in serious jeopardy.
Admiral Shane: "Prepare to fire!"
Crew member: "Sir, which weapons?"
Admiral Shane: "All of them."
Admiral Shane (Liam Neeson) knows that something incredibly dangerous and serious is threatening Earth, and it's up to him, and the ships he commands, to stop it. It's a battle for survival, and Shane (rightly) uses every weapon at his disposal.
Dr. Nogrady: "If those ships can do this, what do you think 50 can do, or 500,000?"
Dr. Nogrady doesn't mince words: It's quite clear that the alien ships can do a catastrophic amount of damage to the Earth, quickly. It's up to the U.S. Navy to be the first line of defense against these ships, before they destroy humanity.
Dr. Nogrady: "We're looking at an extinction level event."
The scientist's assessment is grave: If these alien beings cannot be stopped, humanity will likely be wiped out. These beings mean business, and they'll destroy anything that gets in their way.
Fished Him Out of the Water
Crew Member: "Sir? You may want to come take a look at this."
Alex (looking over what appears to be an alien being): "Where did we find it?"
Crew Member: "Just fished him right out of the water."
Lieutenant Alex Hopper and his fellow crew members have no idea what to make of the strange being found in the water, but it becomes obvious quickly that this is something they've never seen before. And it's dangerous.
Admiral Shane: "Warning, Red. I want everything loaded."
Admiral Shane recognizes the threat for what it is, and immediately springs into action, ordering everything aimed at the alien invaders, before his ships are overtaken.