singers

The Best Female Duos in Music

688 votes
7.8k views
34 items
List Rules List can include female musical duos and bands with two female lead singers
Female musical duos have been around for as long as musicians have been hanging out and jamming together. Although they're often criminally overlooked, female musicians are a massive part of pop music today. It's a mystery as to why these artists aren't as popular or celebrated as their male counterparts in the industry, but it's a fact that they write amazing music, and more often than not, get people out on the dance floor. Whether it's two sisters bonding over their love of songwriting, or two friends coming together to form an impenetrable suit of musical armor, the female duos on this list are some of the best that have ever existed.

The musical duos on this list weren't put together to fit into any genre of music. The only criteria here are: two female musicians working together to make good music. Each of the groups on this list have at least one total jam that you know you've sung along to while driving at top speed with your windows down, if there needs to be another criteria for best anything, it hasn't been discovered yet. If you haven't heard of some of the female artists on this list, take some time to go down a musical rabbit hole after you're finished reading, and maybe you'll find your new favorite band.

Vote up your favorite female musical duos and girl powered bands with two lead singers! And feel free to re-rank this list in order of your favorites, or even add a group that isn't already listed.
If you haven't heard of Tegan and Sara then you need to stop what you're doing, open up a new tab in your browser and get ready to start your personal sad dance party. These twin songwriting dynamos pretty much run the indie music industry at this point.
Also Ranked
#37 on The Best Musical Duos
#68 on The Greatest New Female Vocalists of the Past 10 Years
#20 on The 50+ Best Lesbian Singers of All Time
see more on Tegan and Sara
You can't talk about musical duos, male or female, without bringing up the Indigo Girls. Their story is one of those classic rock 'n' roll origin tales. After meeting in elementary school, Amy Ray and Emily Sailers began writing songs together and haven't stopped for over 30 years.
Also Ranked
#33 on The Greatest Chick Rock Bands Ever
#32 on The 50+ Best Lesbian Singers of All Time
see more on Indigo Girls
CocoRosie might be one of the weirdest pop bands that's ever existed. They got their start (supposedly) recording in a bath tub somewhere in France.
see more on CocoRosie
Combining traditional influences like The Carter Family, with modern folk/indie artists like Fleet Foxes and Conor Oberst, these Swedish sisters create a gloomy musical atmosphere that begs you to let it envelop you.
Also Ranked
#47 on The Best Musical Duos
#32 on The Best Bands for Drowning Out Noise Around You
see more on First Aid Kit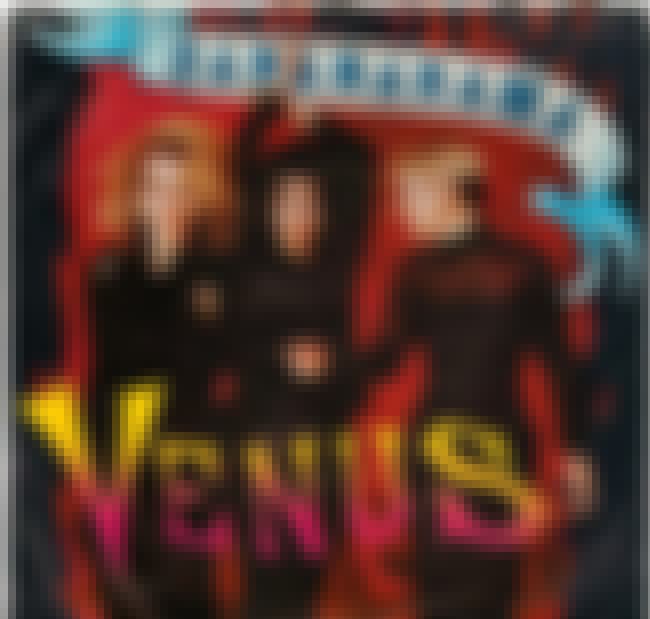 Also Ranked
#87 on The Greatest Musical Artists of the '80s
#82 on The Best Pop Artists of the 1980s
#44 on The Best Musical Duos
#76 on The Best Duos of All Time
see more on Bananarama
How to explain Garfunkel and Oates? Okay, imagine if Weird Al were two women who didn't play parody songs, but instead wrote quirky, hilarious ukulele fueled music about everything from getting a weed card in LA, to what happens when a bunch of douchebags take over a bar. Got it? Good.
see more on Garfunkel and Oates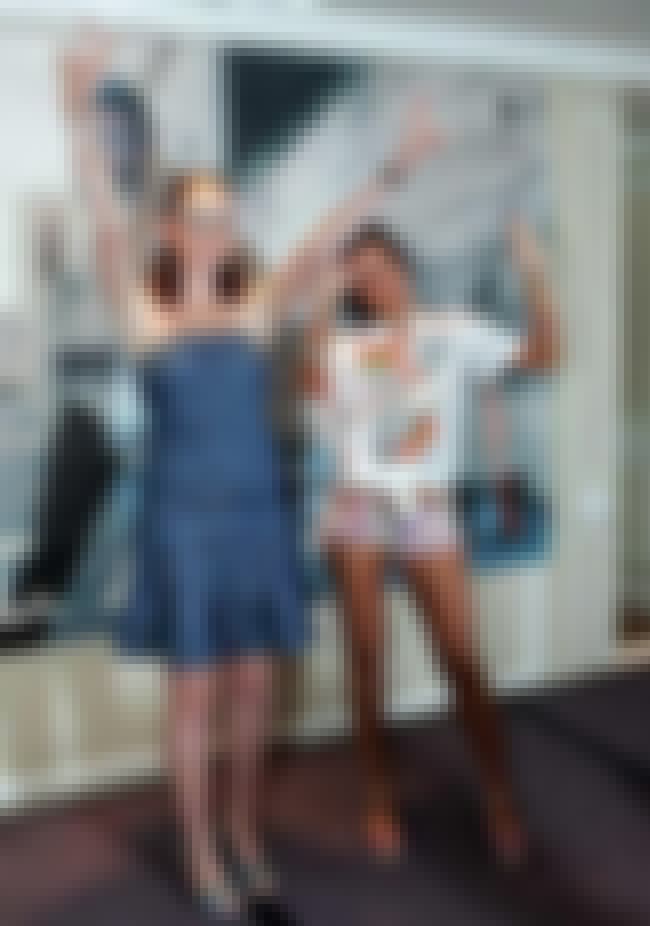 Also Ranked
#46 on The Best Musical Duos
#37 on The Greatest Chick Rock Bands Ever
see more on t.A.T.u.
When did Sweden become the new pop capital of the world? Icona Pop follows in the tradition of creating in your face, brash pop music like their fellow compatriots Robyn, The Knife, Miike Snow, and Ace of Base. We welcome our new fist pumping, synth blaring Swedish overlords. May they be merciful in their rule.
see more on Icona Pop