film

The Most Random Matt Damon Cameos

10k votes

4.1k voters

416k views

12 items

List Rules Vote up Matt Damon's most enjoyably WTF quick appearances in film and TV
Matt Damon is an incredible actor (and writer). He's a movie star through and through, leading blockbuster mega-movies and small character-driven indies alike. But as they say: there are no small parts. That's a lesson he has apparently learned hard, because Damon makes more random cameos than seemingly any other major actor.
Damon's an intelligent, well-spoken guy, as he demonstrates in many interviews (especially this
one
re: teachers). Naturally, he plays plenty of intelligent, well-spoken characters, as well as action heroes. So when he shows up leading a comedy it's always a nice surprise, but sometimes he really surprises, showing up in movies or on TV shows you had no idea would involve even a hint of Damon.
Even better than knowing Damon will pop up in a film is when you don't. Those awesome surprise cameo moments (usually comedic) that happen in movies that make you go "no way, was that?!" Yes it was. It
was
Matt Damon. And he was awesome. These are the very best Matt Damon cameo, so vote up your favorite (usually uncredited) appearance below.
This was in a time when Damon had both the Ocean's and Bourne franchises up and running. Basically, he was one of the movie stars. Him popping up in a teen sex comedy was already surprising, but that he was a nearly unrecognizable tattooed, pierced rocker stealing the hero's girlfriend made this cameo the high point of EuroTrip.
See which starlet almost had a cameo in Matt Damon's lovelife here.
Also Ranked
#42 on The Best Movies to Watch While Stoned
#21 on The Best Party Movies
#34 on The Best College Movies Ever
#27 on The Best Movies for Parties
see more on EuroTrip
In this movie about stopping a movie from being made, Matt Damon and Ben Affleck play themselves...reprising their roles as Will Hunting and Chuckie Sullivan in
Good Will Hunting 2: Hunting Season
, a creatively bankrupt sequel to their Oscar-winning debut as screenwriters.
Hunting Season!
Also Ranked
#12 on The Best Movies to Watch While Stoned
#10 on The Best Comedy Movie Sequels
#1 on The Best Movies With Strike in the Title
#7 on The Funniest Comedy Movies About Drugs
see more on Jay and Silent Bob Strike Back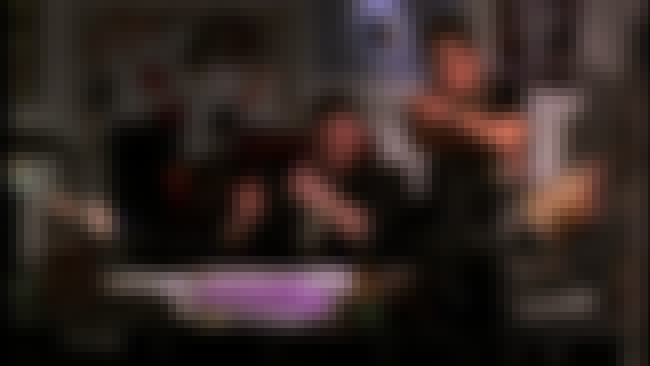 In a tiny cameo during
Chasing Amy
, Matt plays Executive #2, a thoroughly '90s cool guy who just doesn't really get it. Damon is friends with both writer-director Kevin Smith and (obviously) the star of the movie, Ben Affleck. Nice to see friends helping friends with movies.
Also Ranked
#40 on The Best LGBT Movies On Netflix Instant
#86 on List of Movies Like Inception
#82 on The Most Awkward Movies to Watch with Your Parents
#65 on The Best Films Directed by Famous Actors
see more on Chasing Amy
In a running gag throughout the season 6 finale, real life movie star Matt Damon plays Matt Damon, lobbying to convince fictitious movie star Vincent Chase to donate to his charitable cause. "It's for the kids!" The episode actually ends with a weeping Damon.
Also Ranked
#20 on The Best of Premium Cable TV Series
#13 on The Best HBO Original Series
#55 on TV Shows You Wish You Were a Character On
#15 on The Best HBO Dramas of All Time
see more on Entourage
One of several one-scene appearances in Kevin Smith movies, this uncredited cameo finds Matt Damon simultaneously idolizes and mocks his longtime BFF Ben Affleck.
Also Ranked
#20 on The Best Movies With Girl in the Title
#14 on The Best Movies About Men Raising Kids
see more on Jersey Girl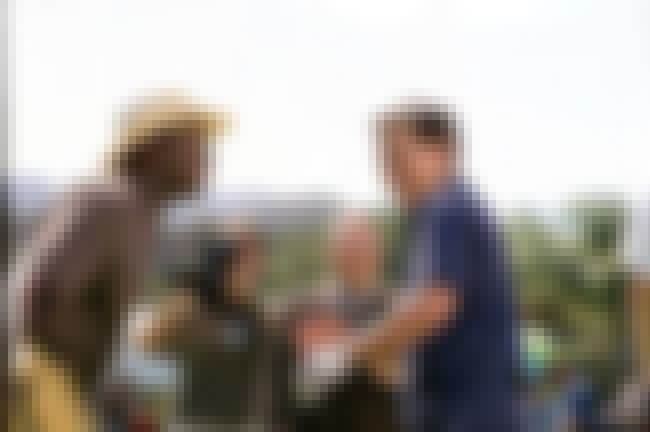 Ocean's Eleven
through
Thirteen
movies really brought their ridiculous cast together. Not only did Damon cameo in a movie directed by George Clooney, but he also appeared on
The Bernie Mac Show
, playing himself in a celebrity gold tournament.
Also Ranked
#17 on The Best Fox Comedies of All Time
#27 on The Funniest Shows Streaming on Netflix
#4 on TV Shows Most Loved by African-Americans
#6 on The Best Black Sitcoms
see more on The Bernie Mac Show
Most of
Finding Forrester
is totally devoid of Damon, yet in the final minutes of this drama, the actor appears for a brief but important role that is, in some ways, the emotional lynchpin of the whole movie. This one feels
Good Will Hunting
director Gus Van Sant called his former leading man in to make sure a scene played just right.
Also Ranked
#25 on The Best Movies About Books
#5 on The Best Movies About Writers
#17 on The Best High School Sports Movies
#13 on The Best Basketball Movies
see more on Finding Forrester
Another instance of the
Ocean's
gang sticking together. This time, on Don Cheadle's Showtime series
House of Lies
, Matt Damon plays a caricature of an egotistical version of himself.