award shows

The Very Best Moments of the 2016 Golden Globes

1.2k votes
286 voters
30k views
24 items
Embed
The 2016 Golden Globes hosted by Ricky Gervais was a star-studded event as usual, and some of the best moments were unscripted. Some highlights of the night: JLaw and AShu's comedy duet, Tom Hanks's heartfelt speech about his pal Denzel Washington, and Taraji P. Henson's celebration
for her award for Best Actress in a TV Drama. If you missed it, she handed out
cookies (apropos, as she played a character named 'Cookie' in the show
Empire
), and snapped back when the teleprompter told her to wrap up her speech: "I've waited 20 years for this. You gonna wait." Hilarity ensued when Jaime Foxx spoofed Steve Harvey's snafu at the Miss Universe pageant and we awwed when Leo and Kate reunited with a congratulatory hug.
Brie Larson had possibly the best speech wrap-up of all time, claiming that she'd write thank you letters to all she forgot, and many predicted that Leo's Golden Globe win tonight for
The Revenant
would predict that he's on track to *finally* win an Oscar. JLaw and AShu's friendship gave us flashbacks of Amy and Tina (maybe these two will host in the future?), and Ricky Gervais asked Mel Gibson the awkward question that's been on his mind after all this time. From the cute to funny, awkward to accidental, check out our collection of the best gifs and relive all your favorite moments from the 2016 Golden Globes Awards.
When Kate Winslet Was Shocked by Her Win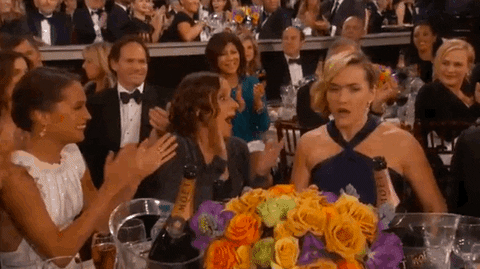 Kate seemed genuinely shocked that she had won Best Actress for her role in
Steve Jobs
, looking around in disbelief when her name was announced. Some have compared her reaction to Taylor Swift's award face, but we're willing to give Kate the benefit of the doubt.
When Kate and Leo Shared a Cute Moment
The two hugged, prompting the
Twitter-verse
to once again call back to Jack and Rose. Yet it was Leo's goofy, endearing facial expression and mouthed "Oh my God" that stole our hearts.
When the Mic Was Lowered a Bit Too Low for Jeong and Hart
Kevin Hart and Ken Jeong took the mike snafu in stride, as well as Gervais's joke intro about Angelina Jolie and Brad Pitt wanting to adopt them.
When Ryan Gosling Adorably Got Jealous of Brad Pitt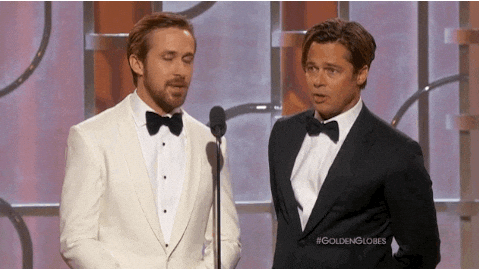 Even though it was obviously scripted, Ryan's pouty face at having to present an award with Brad Pitt was too cute. We're all for these two sharing the stage. . . there's no such thing as too much eye candy.
When Tom Hanks Introduced Denzel Washington

Hank's speech was particularly moving as he introduced Denzel as the recipiant of the Cecil B. DeMille award. "A single name can define an artist who is a peer and equal with all of the greatest legends of our craft," Hanks said. "If 'Washington' doesn't ring out loud enough, then let the first name carry all the weight. And that name is… Denzel."
When Lady Gaga Bumped Into Leo DiCaprio on Her Way to the Podium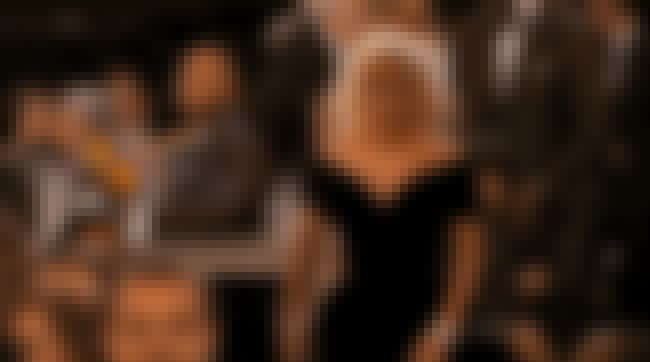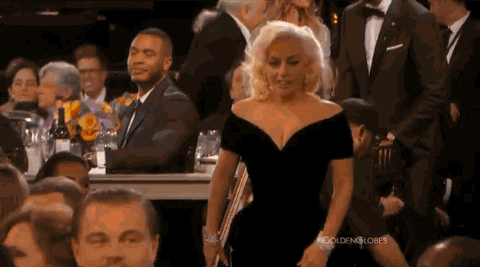 We don't think there was any malice intended in Leo's glance when Lady Gaga accidentally bumped into him on her way to accept her award for Best Actress in
American Horror Story
, but aaaawkward even still.
When America Ferrera and Eva Longoria Set the Record Straight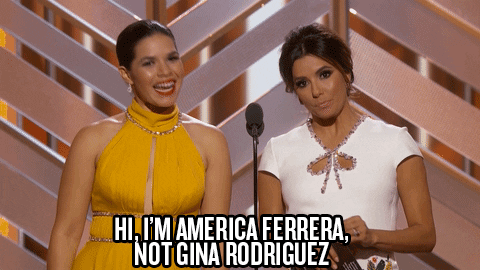 These two didn't hesitate to hilariously skewer Hollywood (and the American public) for mixing up Latino actresses.
Eva: "Hi, I'm Eva Longoria, not Eva Mendez.
America: "And I'm America Ferrera, not Gina Rodriguez."
When Jennifer Lawrence Let Out a Genuine Laugh at Ricky's Opening Monologue
As controversial as Gervais is known for being, he
can
be really funny, as evidenced by JLaw (and AShu behind her) cracking up at his
opening monologue
.

Gervais: 'Jennifer Lawrence made the news when she demanded equal pay for women in Hollywood. She received overwhelming support from people everywhere. There were marches on the street with nurses and factory workers saying, "How the hell can a 25-year-old live on $52 million?!"'