Person

Biggest Fashion Disasters of 2011

1.2k votes

21k views

20 items

Embed
The biggest fashion disasters of 2011 included peacocks (Cee-Lo Green), interesting hats (Katy Perry), stuffed animals (Nicki Minaj), high waisted bathing suits (Ke$ha) and even some scary leopard-print skinny jeans (Lil Wayne). Those poor fashion choices from the top actors, actresses, musicians and other celebrities only scratch the surface of the awful clothing we saw during the year in the biggest fashion train-wrecks of all time.
Fashion disasters in 2011 came in two forms: Celebrities that meant well but chose outfits that missed the mark and those that dressed purely for shock value. For the most part, the latter column was limited to musicians such as pop singer Lady Gaga and her many head-turning outfits or rapper Nicki Minaj and her never-ending parade of colorful dresses and wigs. Interestingly enough, some of these celebs also made it to the
best dressed celebrities of 2011
list as well.
Then there are the celebrities who tried to look fabulous in couture gowns or threads from top designers but ended up looking more like something out of a bad parody movie. Take Julianna Margulies for instance. Her white number worn at the 2011 Emmy Awards looked more like a shower curtain than a red carpet gown.
Additionally, some celebrities left us wondering if they were aware at all of how awful they looked when they left the house. These fashion choices, such as the decision by actress Helena Bonham Carter to wear mismatched red and green heels to the 2011 Golden Globes Award, were just plain weird.
Be them intentional, by accident or still up for debate, the biggest fashion disasters of 2011 showed us that the biggest actors, musicians and other celebrities are human and like us regular folk, they definitely make some poor clothing choices from time to time. Lucky for us, we're not photographed by the paparazzi everywhere we go.
Collection Photo: Bessi
More About
Age: 50
Birthplace: Eurasia, Perth and Kinross, United Kingdom, United Kingdom with Dependencies and Territories, + more
Profession: Film Score Composer, Entrepreneur, Film Producer, Screenwriter Author, + more
Credits: The Good Wife, X-Men 2, GoldenEye, Spy Kids
Also Ranked
#135 on The Best Actors Working Today
#655 on The Greatest Actors & Actresses in Entertainment History
#9 on The Best Living Scottish Actors
#182 on The Greatest British Actors of All Time
see more on Alan Cumming
More About
Age: 26
Birthplace: Tappahannock, Virginia, United States of America
Profession: Record producer, Songwriter, Rapper, Entrepreneur Singer-songwriter, + more
Credits: Ted, The Bling Ring, Step Up, Rio 2
Also Ranked
#1339 on The Greatest Musical Artists of All Time
#651 on The Best Singers of All Time
#15 on The Worst Bands of All Time
#32 on Celebrities You Wouldn't Want as Neighbors
see more on Chris Brown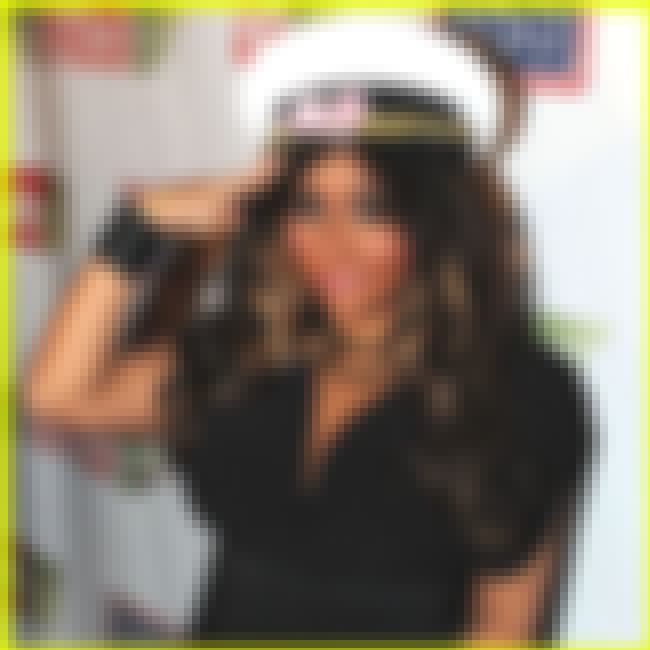 More About
Age: 28
Birthplace: Santiago, Chile
Profession: Television producer, Screenwriter, Actor, TV Personality
Credits: Snooki & JWOWW, Jersey Shore, The 2010 VH1 Do Something Awards, Owned & Operated
Also Ranked
#11 on Celebrities You Wouldn't Want as Neighbors
#20 on The Biggest Douchebags in Hollywood
#5 on Annoying Celebrities Who Should Just Go Away Already
#22 on Celebrities Hollywood Forced on Us
see more on Nicole Polizzi
More About
Age: 29
Birthplace: New York City, New York, United States of America
Profession: Fashion designer, Record producer, Businessperson, Singer-songwriter Actor, + more
Credits: Lady Gaga Presents: The Monster Ball Tour at Madison Square Garden, Machete Kills, Lady Gaga: Paparazzi
Also Ranked
#8 on The Best Current Pop Groups/Singers
#78 on The Best Pop Groups/Artists
#660 on The Greatest Musical Artists of All Time
#110 on The Best Singers of All Time
see more on Lady Gaga
More About
Age: 33
Birthplace: Hollygrove, New Orleans, Louisiana, United States of America
Profession: Record producer, Businessperson, Songwriter, Rapper Entrepreneur, + more
Credits: Fast & Furious 6, The Interview, The Wrestler, Magic Mike XXL
Also Ranked
#5 on The Worst Bands of All Time
#34 on Celebrities You Wouldn't Want as Neighbors
#18 on The Biggest Douchebags in Hollywood
#16 on Annoying Celebrities Who Should Just Go Away Already
see more on Lil Wayne
More About
Age: 21
Birthplace: London, Canada
Profession: Record producer, Musician, Singer-songwriter, Actor Singer, + more
Credits: Justine Bieber: Never Say never, Justine Bieber's Believe, The Karate Kid, Step Up revolution
Also Ranked
#46 on The Best Current Pop Groups/Singers
#293 on The Best Pop Groups/Artists
#1246 on The Greatest Musical Artists of All Time
#1 on The Worst Bands of All Time
see more on Justin Bieber
More About
Age: 33
Birthplace: Saint James, Trinidad and Tobago
Profession: Rapper, Musician, Singer-songwriter, Actor Composer, + more
Credits: Ice Age: Continental Drift, Despicable Me 2, The Hangover Part II, Pitch Perfect
Also Ranked
#39 on The Best Current Pop Groups/Singers
#326 on The Best Pop Groups/Artists
#888 on The Greatest Musical Artists of All Time
#212 on The Most Trustworthy Celebrities in the World
see more on Nicki Minaj
More About
Age: 35
Birthplace: Lynwood, California, United States of America
Profession: Tennis player, Entrepreneur, Writer
Credits: Charity Jam, 2008 Wimbledon Official Film, Wimbledon 2007 Official Film, Venus & Serena: For Real Wimbledon 2005 Official Film
Also Ranked
#49 on The Most Inspiring (Non-Hollywood) Female Role Models
#69 on The Conspiracy Theories You Believe Are True
#285 on The Best Athletes of All Time
#6 on The Best Women's Tennis Players in the World
see more on Venus Williams