junk food

The Biggest Foods in the World f p @

90k views

28 items

Follow

Embed
Fans of the super-sized anything, behold this list of the biggest foods in the world! Yes, you read that right. These are just a few of the record-breaking foods created to A. Get in the Guinness Book of World Records, B. Get some publicity and C. Make you drool (and get you fat, fast). From ginormous burgers to massive pumpkin pies, these delicious creations are truly drool-worthy.
What are the biggest foods in the world? Take a look here and you'll see for yourself.
If you are fan of big foods, definitely check out the
Best of Epic Meal Time
list.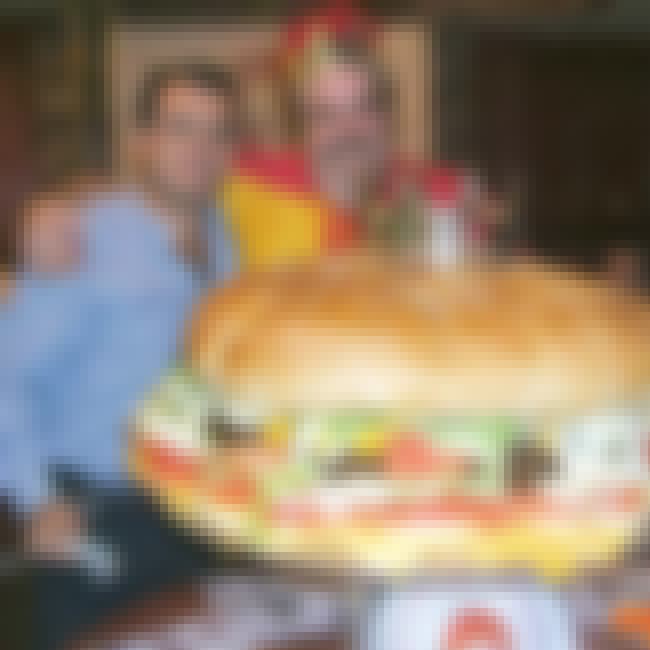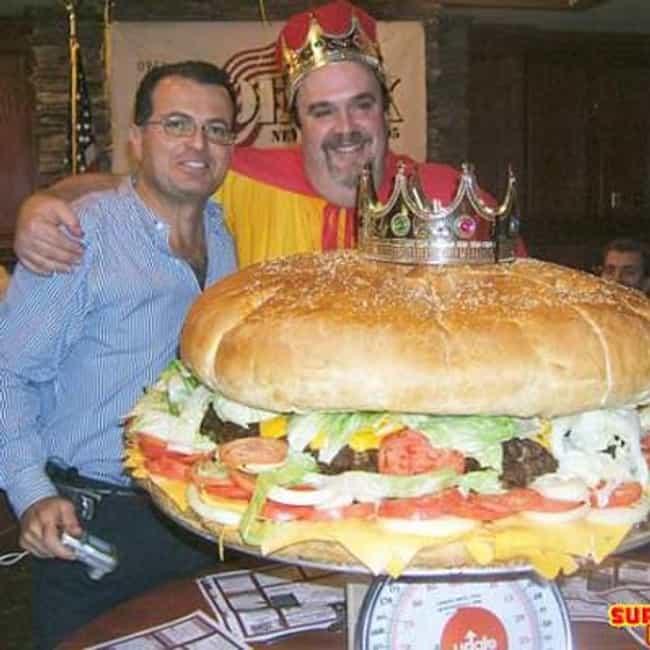 Love big burgers? Take a bite out of this: In July of 2011, Juicy's LLC set the world record for the largest hamburger ever - a whopping 777 pounds. Yep, lucky 7's all the way around. This Juicy's Outlaw Burger was served up at the Alameda County Fair in California. It featured, get this: 600 pounds of beef and a 110-pound bun. Yes, 110 pounds - a small person - for just the bun! And the fixings included 12 pounds of pickles, 30 pounds of lettuce and 20 pounds of onions (phew).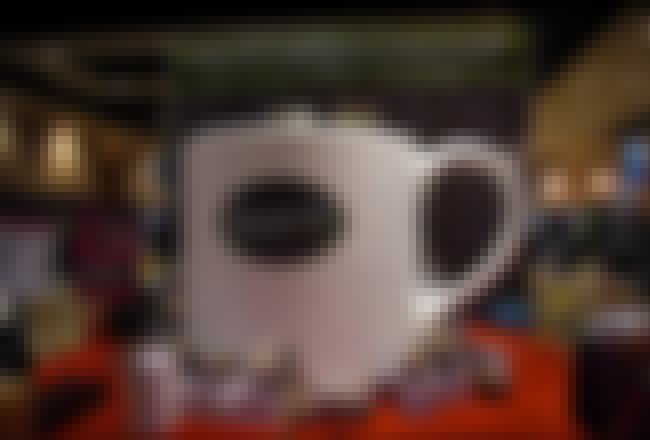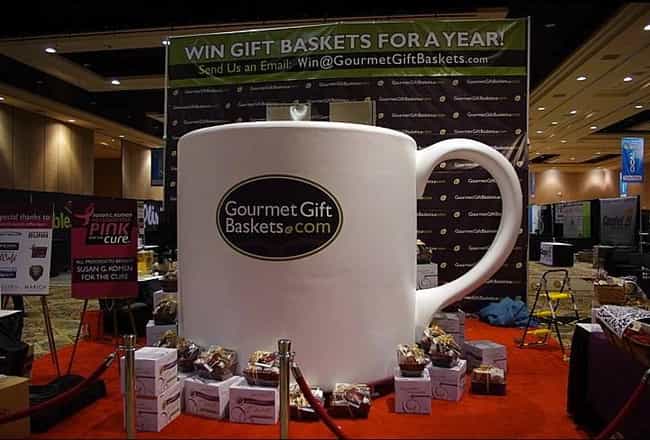 The next time you get one of those fancy Venti coffee drinks at Starbucks and wonder, 'Am I drinking too much caffeine?' - don't. Your Venti pales in comparison to the cup of coffee served up in Las Vegas, Nevada, in October of 2010. An 8x8 coffee mug was constructed to hold what is now considered the world's biggest-ever cup of coffee: 2,010 gallons. That's more than you'll probably drink in a lifetime, even IF you have a serious caffeine addiction. For numbers nuts: 2,010 gallons of java amounts to nearly 32,000 regular cups of coffee.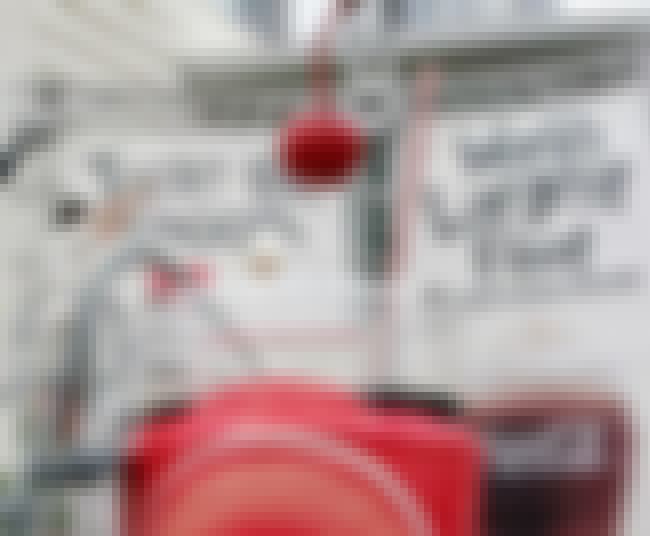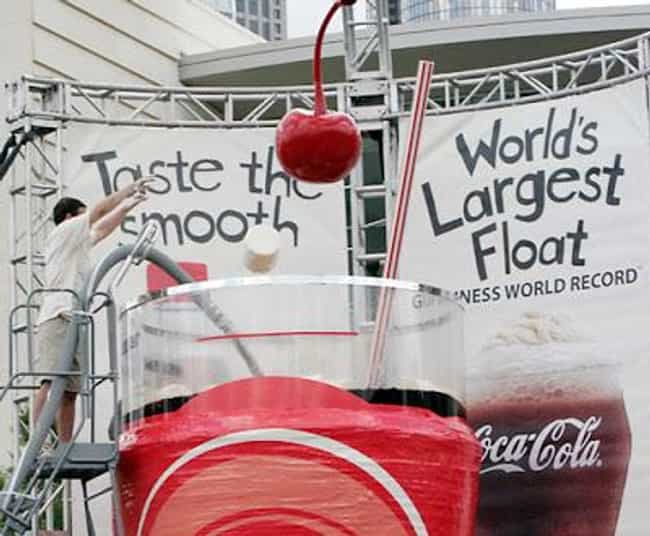 3
Biggest Ice Cream Float
Hats off to Coca-Cola for making the world's largest soda float. This 3000 gallon ice cream float was whipped up at the World of Coca-Cola Museum in May of 2007 using 7200 scoops of ice cream. The monster float was 15 feet high!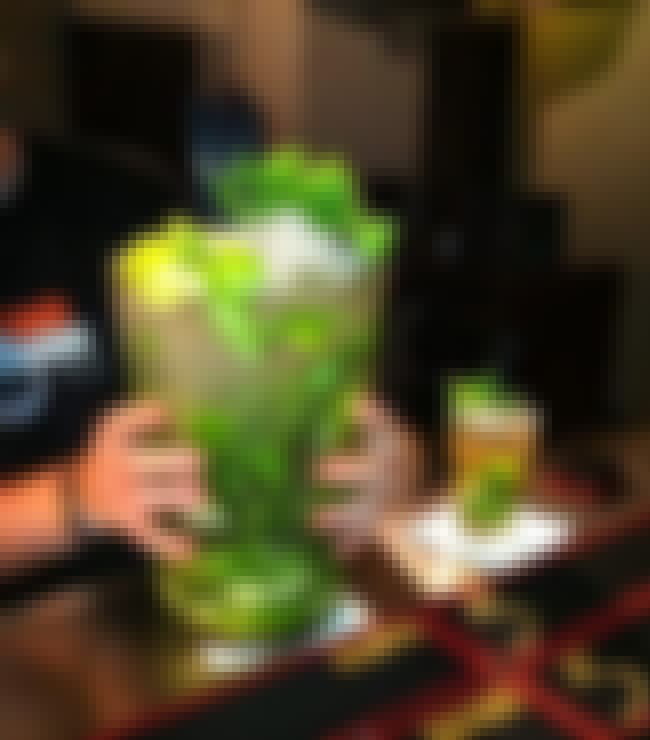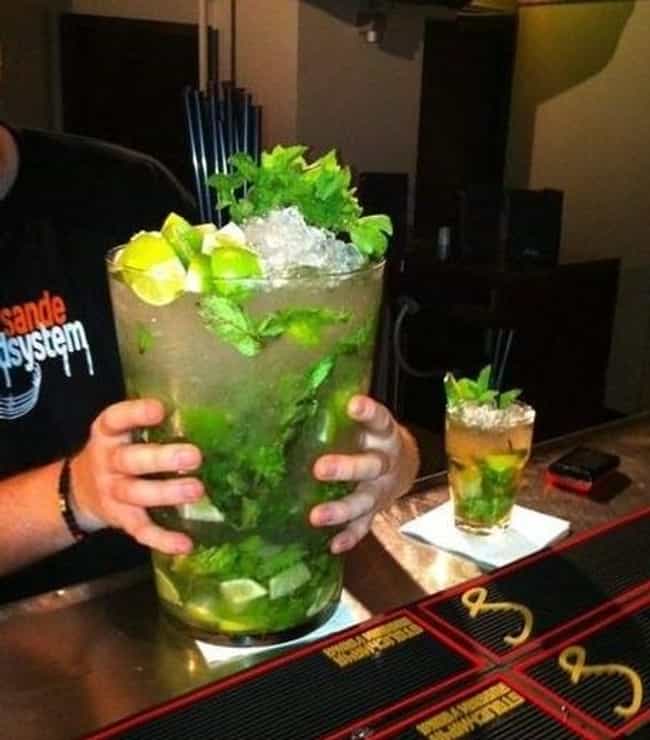 Love mojitos? So do people in Italy. So much so that on July 14, 2011, a group of fans created the largest-ever mojito. This monster, 1300-liter mojito took more than an hour to make (and that's with several people dumping rum, mint and sugar cane juice into a massive glass). Bet it took longer than that to consume...and to get over the hangover(s). Someone should create the world's largest aspirin for that.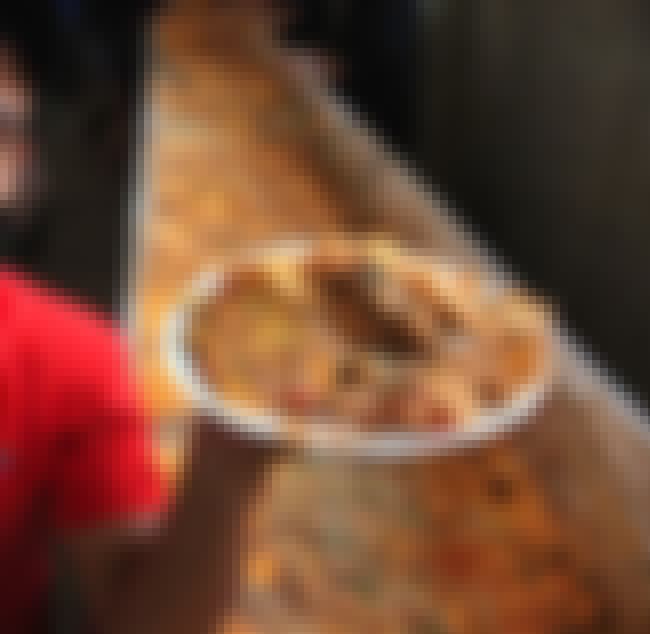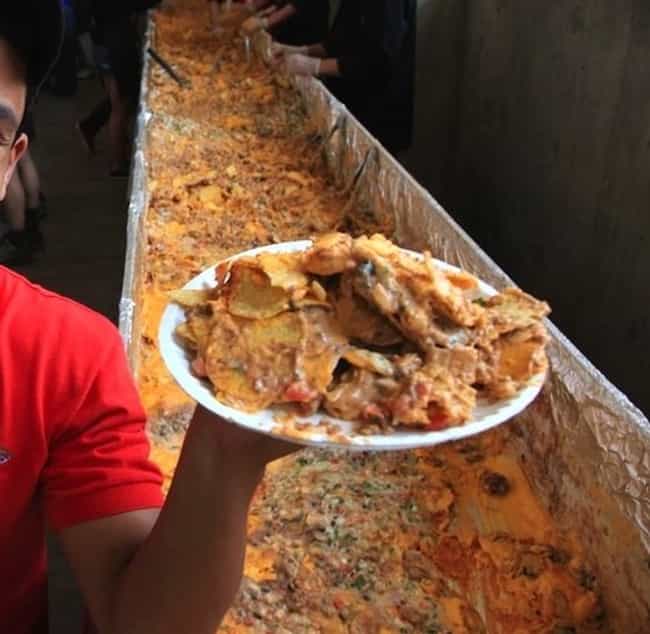 Think you can polish off an order of nachos by yourself? Not this time. In April 2012, participants at the Kansas Relays in Lawrence, KS, broke the Guinness Record for the largest serving of nachos. The dish was served in an 80-foot-long trough with 4,689 pounds of chips, cheese, beef, and pico de gallo sauce - with Tums served on the side.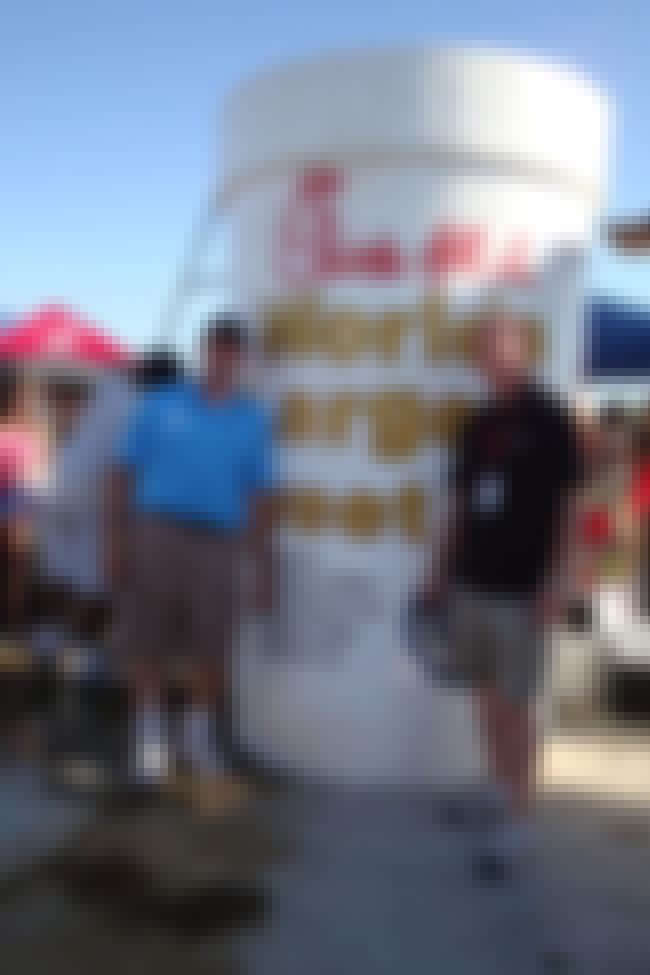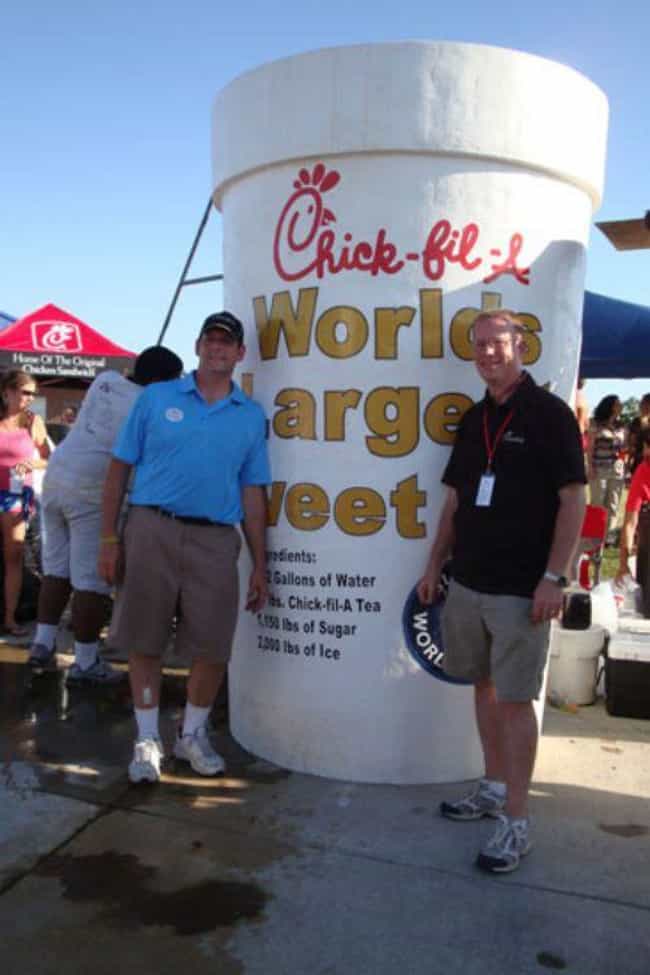 Behold, the world's largest-ever sweet tea: This monster drink was concocted by Chick-Fil-A using more than 900 gallons of water, 70 pounds of tea leaves and - get this - 1150 pounds of sugar! Throw in a ton of ice (literally) and you've got a sweet tea of mammoth proportions.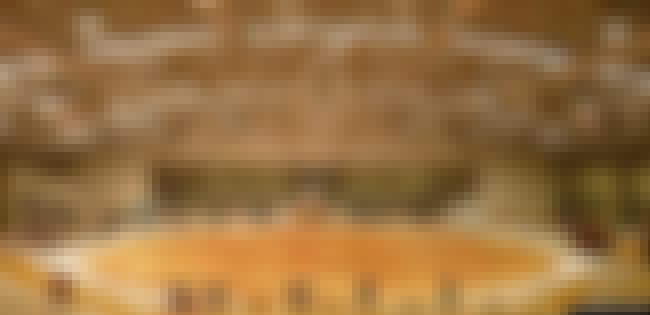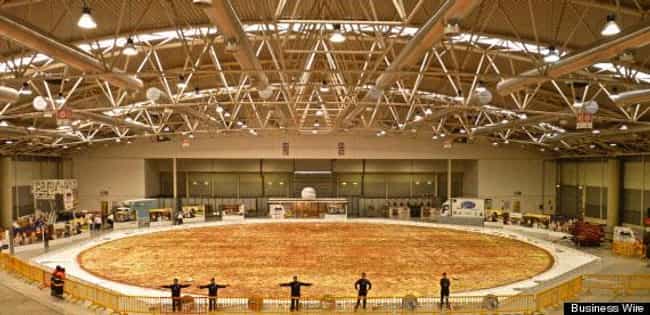 Pizza fan, you say? There's a record for that. In 1990, the Norwood Pick 'n Pay Hypermarket in Johannesburg, South Africa, cooked up a ginormous pizza that weighed in at nearly 27,000 pounds! This giant pizza record continues to stand today - a testament to the hugeness of the pie. Seriously nobody's beaten this record in decades now.
FYI: Papa John's holds the Guinness World Record for the world's largest pizza order. In June of 2006, Papa John's delivered 13,500 pizzas to employees and sailors at the General Dynamics NASSCO shipyard in San Diego, California.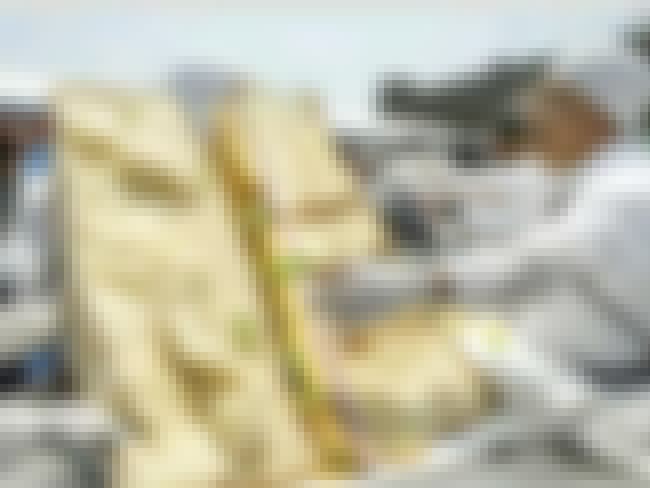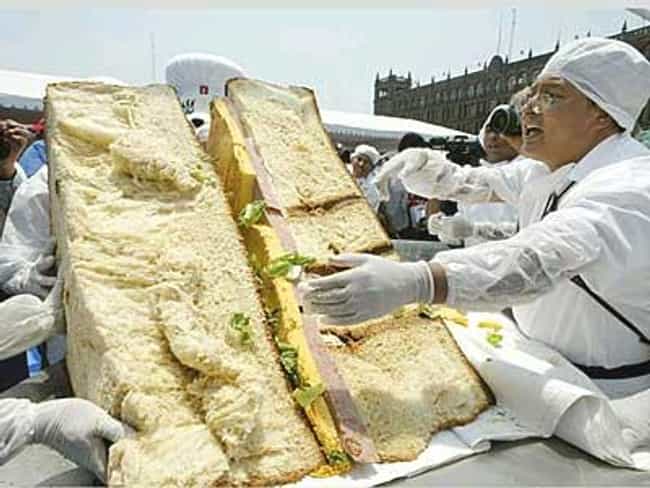 We've all devoured monster-sized sandwiches before, but this one takes the cake. On St. Patrick's Day 2005, Wild Woody's Chill and Grill in Roseville, Michigan, created the world's largest sandwich. This monster weighed in at nearly 5500 pounds! This incredible sandwich included 4000 pounds of bread, 1000 pounds of corned beef and more than 400 pounds of lettuce, mustard and swiss cheese.