drama

Black Mass Movie Quotes f p @

25 votes

24 voters

2.6k views

10 items

Follow

Embed
Black Mass
movie quotes tell the story of notorious Boston gangster Whitey Bulger and his infamous alliance with the FBI in the 1970s and 1980s. The crime drama was adapted into a film by Jez Butterworth and Mark Mallouk from the book of the same name by Dick Lehr and Gerard O'Neill. Scott Cooper directed
Black Mass
, which opened in theaters on September 18, 2015.
In
Black Mass
, the Bulger family, prominent across Massachusetts in the 1970s and 1980s, is introduced. Billy Bulger (Benedict Cumberbatch) was the most influential politician in the state as President of the Massachusetts Senate, while his brother James "Whitey" Bulger (Johnny Depp) was on his way to leading the Winter Hill Gang, responsible for much of the organized crime in and around Boston.
While Whitey makes it well known that he doesn't appreciate rats, he himself strikes up an agreement with childhood friend and FBI Agent John Connolly (Joel Edgerton) and begins manipulating the FBI to take out his rivals. The aftermath of this so-called alliance, leading to one of the biggest scandals in FBI history, is examined in this biographical film.
Co-starring Dakota Johnson, Kevin Bacon, Jesse Plemons, Corey Stoll and Peter Sarsgaard, among others,
Black Mass
opens in theaters alongside the likes of
Everest
,
The Perfect Guy
,
The Visit
and
Before We Go
.
I Need to Know Everything You Know
FBI Agent:
I need to know everything you know about the Winter Hill Gang and specifically what you know about your former boss and now fugitive James "Whitey" Bulger.
Kevin Weeks:
Well, let's start. In the beginning, Jim was a small town player. He's a very smart and disciplined man then the next thing you know he's a damn kingpin. You know why? Cause the FBI let it happen.
When Kevin Weeks, longtime friend of Whitey Bulger, begins cooperating with the FBI, he wastes no time in telling the agent the full story of the mobster. Weeks, however, doesn't see Bulger as the one at fault, rather blames the FBI for allowing the situation to happen. He's not entirely wrong.
Whitey Bulger:
You listen good cause I'm only going to say this once. I've known you a long time. Now I need to know exactly who you've talked to and exactly what you said.
Brian Halloran:
I'm sorry, Jimmy.
Whitey Bulger:
Do you know what I do to rats?
Brian Halloran:
I had no choice.
Whitey Bulger:
You always had a choice. You just happen to make the wrong one.
Whitey lectures Brian Halloran on talking to the feds, though Whitey himself does the same, essentially. As Brian explains, he had no choice, something else Whitey sees as quite the different situation.
Steve Flemmi:
You're an informant for the FBI?
Whitey Bulger:
It's a business opportunity. The feds fight our wars and we do whatever we want to do.
Steve Flemmi confronts Whitey Bulger about his decision to work with the FBI as an informant. Whitey sees the situation differently, especially as he's getting the FBI to take down his rivals.
Whitey Bulger:
Hey, buddy. I need you to listen very carefully to what I'm saying because there are lessons again and again throughout your whole life. You gotta learn from these things, right? It's not what you do, it's when and where you do it, and who you do it to or with. If nobody sees it, it didn't happen.
Lindsey Cyr:
Jimmy, he's six. You really think that's the best thing to be telling you kid?
Whitey Bulger:
Yeah.
In speaking to his son, Douglas, Whitey Bulger gives the boy some unconventional advice regarding life. While girlfriend Lindsey Cyr doesn't approve, Whitey sees nothing wrong with these words of wisdom.
Charles McGuire:
Bulger's playing us, making a fool of the bureau.
Charles McGuire offers a breath of fresh air in his common sense understanding to the situation. Whitey Bulger was never an FBI informant, rather someone manipulating the FBI for his own benefit.
John Connolly:
Your brother is in some very dark waters.
Billy Bulger:
Jimmy's business is Jimmy's business.
John Connolly:
We all need friends, even Jimmy, even you.
...
John Connolly:
I can help you, Jimmy, and you can help me. It's an alliance.
John Connolly speaks to Senator Billy Bulger about Bulger's brother, Whitey. Billy believes Whitey is just fine but John, who disagrees, reaches out to Whitey to offer him a deal he can't refuse.
A Bond That Doesn't Get Broken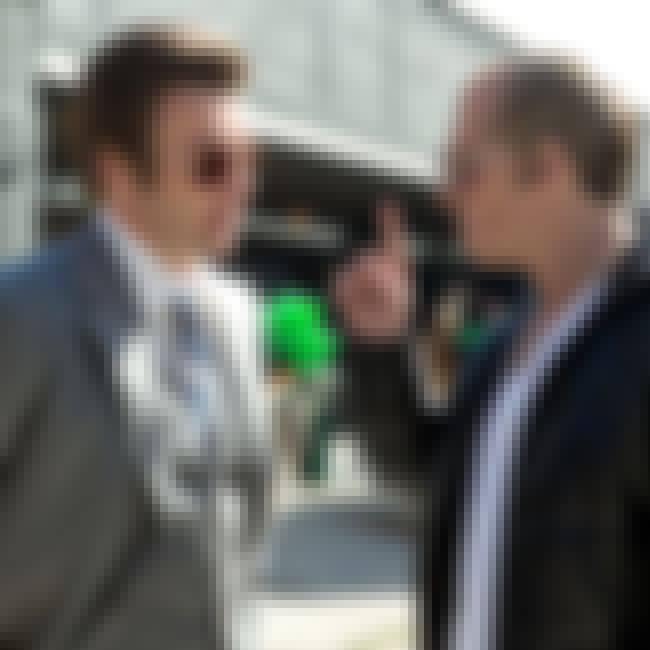 John Connolly:
I grew up with Jimmy and his brother Billy, the senator, and that is a bond that doesn't get broken.
John Connolly explains that while gangster Whitey Bulger, Senator Billy Bulger and himself, an FBI agent, are theoretically on opposite sides of law, but their frequent collusion suggests otherwise. They have a bond that is much deeper than any law, something that they'll take to the grave if needed.
What Did You Marinate This Steak In?
Whitey Bulger:
What did you marinate this steak in? Because it's out of this world! You're killing me with it!
John McIntyre:
Now, now, it's a family secret.
Whitey Bulger:
Oh, come on! You got to tell me that! What's the secret? Come on, you can do it, come on. That is one of the best goddamn steaks I have ever had in my life ever. What's the family secret recipe?
John McIntyre:
It's ground garlic and a bit of soy.
Whitey Bulger:
That's it?
John McIntyre:
Yeah, that's it. That's it.
Whitey Bulger:
I thought it was a family secret.
John McIntyre:
It's a recipe.
Whitey Bulger:
No, no, you said to me 'this is a family secret,' and you gave it up to me, boom, just like that. You spill the secret family recipe today, maybe you spill a little something about me tomorrow, hmm?
John McIntyre:
I was just saying that.
Whitey Bulger:
You were just saying? Just saying gets people sent away. Just saying got me a nine-year stretch in Alcatraz, you understand? So, just saying can get you buried real quick... Look at his face!
A steak dinner with John McIntyre quickly turns tense and awkward when Whitey coerces a secret family recipe out of John. While Whitey is joking about his threat to bury snitches, that's definitely not immediately apparent.