Fast Food

California Pizza Kitchen Recipes f p @

108 votes

85 voters

46k views

7 items

Follow

Embed
If you want to learn how to make some of your favorite California Pizza Kitchen recipes, it's really easy. Some of the recipes are a bit elaborate, but others can be whipped up in your own kitchen in a matter of minutes. While nothing compares to having someone else do all of the cooking, it's not always practical to eat out. Learning how to prepare California Pizza Kitchen recipes at home can save you a good bit of cash. Read on for all the juicy, delicious details about making your own California Pizza Kitchen pizzas, pastas and salads!
What are CPK recipes? Take a look here and see how you can make your own versions of California Pizza Kitchen's trademark dishes.
Be sure to also check out our guides to cooking
Cheesecake Factory
and
Red Lobster recipes
at home!
Sedona White Corn Tortilla Soup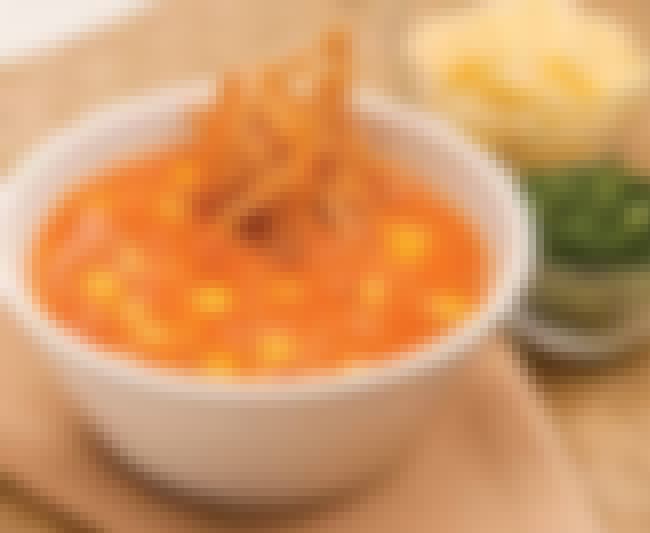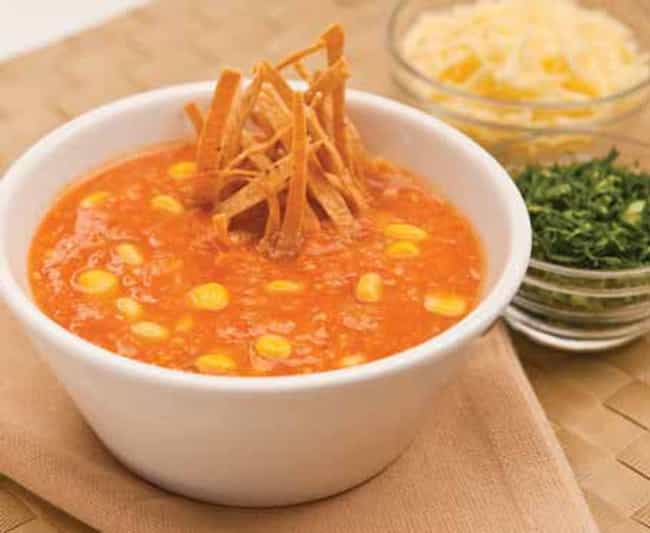 California Pizza Kitchen offers much more than pizza on it's menu. The soups, for example, are scrumptious! To make the restaurant's Sedona white corn tortilla soup, begin by frying 1 1/2 small corn tortillas (cut into one-inch squares) in approximately three tablespoons of olive oil. When the tortilla squares get crisp, add in 1 1/2 tablespoons of minced garlic, two tablespoons of minced onion and 1 1/2 teaspoons of minced jalapeno peppers (you can add more if you want a spicier taste to your soup). Cook all ingredients for about two minutes, then add about one cup of white corn kernels, 1 1/2 pounds of chopped tomatoes, 1/3 cup of tomato paste, 2 1/2 teaspoons of (ground) cumin, 1/8 teaspoon of ground white pepper, 1/2 teaspoon of chili powder, 1 tablespoon of salt, 1 1/2 cups of water and one quart of chicken stock. Slowly bring the soup to a low boil - this should take about five minutes or so.
Next, remove the soup from the heat and puree using a hand-held propeller blade processor. You can do this in batches and, if you don't own a hand-held processor, you can also use a blender. Put the soup back on the heat and then add the remaining corn (about one cup). When you've brought the soup to a low boil again, remove from heat and garnish with two cups of shredded, sharp cheddar cheese, 1/2 cup of chopped cilantro and some yummy blue corn tortilla chips.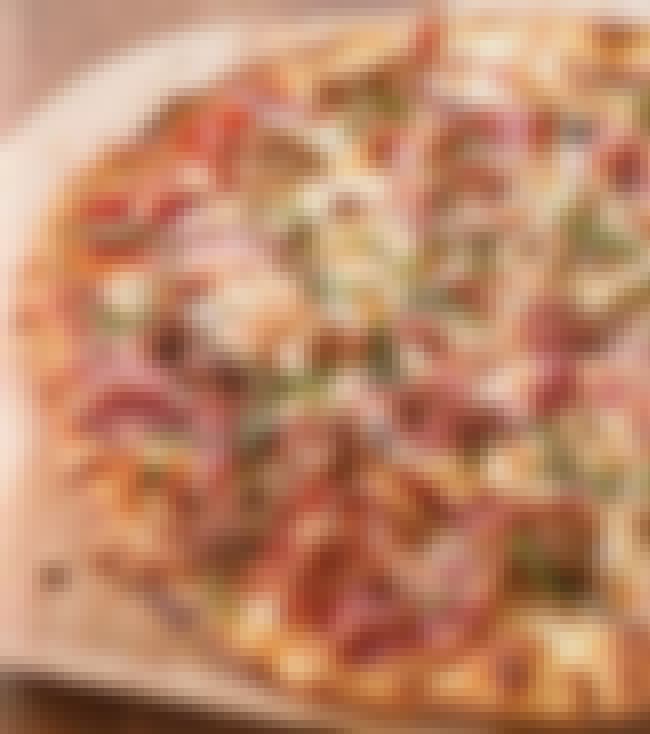 Before you can whip up all of the tasty California Pizza Kitchen pizzas, you'll first need to learn how to make the pizza dough. First, dissolve one teaspoon of yeast into 1/2 cup of warm water (not hot, just warm, around 110F) and allow the mixture to stand for about 10 minutes. In a separate large bowl, mix together 1 1/2 cups of bread flour, 1 teaspoon of salt and two teaspoons each of sugar and extra virgin olive oil. Add the yeast mixture and, using either your hands or a spoon, combine the ingredients thoroughly. As you do so, you'll notice that the mixture is becoming a "ball." Knead this ball of dough for about five minutes or so, until it's smooth. Be sure to coat the dough with olive oil before storing it in an airtight container at room temperature for about two hours. Don't refrigerate right off - the dough needs time to rise properly, and room temp is the way to help the process along.
If you aren't making your pizza right away, you can store the dough. Remove the container lid, mash the dough down (back into a ball) and then recover and store in the refrigerator. When you are ready to make the pizzas, take the dough out and again, "deflate" it and separate the dough into two equal portions. Now roll each portion into a ball, roll them out and sprinkle with a little flour. Now you're ready to add your toppings - voila! And no, you don't have to roll the dough and toss it into the air - though you could if you wanted to, just for effect.
California Pizza Kitchen Chopped Salad
Want a fairly quick and easy, delicious salad to serve for dinner? How about a California Pizza Kitchen chopped salad? The key here is the salad dressing: Once you master how to make the dressing, you're all set.
For the dressing, whisk together one teaspoon of minced garlic, two teaspoons each of minced shallots and dried parsley, two tablespoons of Dijon mustard, 1 1/2 teaspoons of dried oregano, 1/2 teaspoon of black pepper (ground), 1/4 teaspoon of salt, 1/3 cup of red wine vinegar, 1 1/3 cups of olive oil and three tablespoons of grated Parmesan cheese. Once the mixture is thoroughly combined, refrigerate for about one hour.
To make the actual salad, toss together 1/2 head each of romaine and iceberg lettuce (cut the lettuce into 1/8 wide strips or smaller/larger, depending on your preference), 12 leaves of chopped basil, three cups of shredded mozzarella cheese, four cups of seeded, diced tomatoes, three cups of diced turkey breast, one cup of garbanzo beans and 1/2 cup of salami. As with the lettuce, cut the salami into semi-thin strips. Finally, add two tablespoons of chopped scallions. Now it's serving time: When you are ready to serve, add the salad dressing and toss everything well. All set!
If you're a huge fan of California Pizza Kitchen's yummy Thai chicken pizza, you can definitely whip this one up at home. Begin by combining 3 1/2 tablespoons of (creamy) peanut butter, three tablespoons each of rice vinegar and brewed tea, two tablespoons of soy sauce, two teaspoons each of honey and chili oil and one tablespoon of fresh, minced ginger in a blender and blend until smooth. This will be the marinade for your chicken and the "base" for the pizza.
Using 1/2 pound chicken breast, cut the chicken into 1/4-inch strips. Season each strip with a bit of red pepper and salt for zesty flavor. Saute the strips in two tablespoons of olive oil until the chicken is fully cooked (about 7-8 minutes). Dip each of the strips into the peanut sauce marinade and refrigerate. Now, it's time to work with the dough. Spread about 1/4 cup of the peanut sauce over the two (flat) pizza doughs and add 1/4 cup of shredded mozzarella cheese over the sauce. Now, add the chicken strips over the cheese. Bake for approximately 10 minutes - or until you see the pizza crust bubbling. When it's nice and crispy, remove the pizzas and then sprinkle with a nice topping of shredded carrots and chopped cilantro.