celebrities

50+ Celebrities Who Have Almost Died f p @

1.6M views

72 items

Follow

Embed
List of celebrities who have almost died, loosely ranked by fame and popularity. Every day, people all over the world are involved in incidents that could easily be fatal. Celebrities have almost died due to accidents, overdoses, and illness. Several
famous actors
and actresses nearly died while performing stunts for their films.
Who is the most famous person who almost died? George Clooney tops our list. Clooney almost died when he broke his back while filming
Syriana
. Other actors who almost died on a film set include
Jackie Chan
, Chevy Chase, and Jaimie Alexander.
Coincidentally, two of the stars of

Ted

almost died in the September 11 attacks. "Family Guy" creator Seth MacFarlane had a ticket to board American Airlines Flight 11 on 9/11. MacFarlane arrived at the airport 10 minutes too late to board the plane that later crashed into the North Tower of the World Trade Center. Mark Wahlberg was booked on that same flight, but he changed his plans last-minute, opting to travel to Toronto before heading to LA. Blink 182 drummer Travis Barker survived a celebrity private jet crash.
Do you think having a near death experience changes the way you live your life? Share your thoughts in the comments section.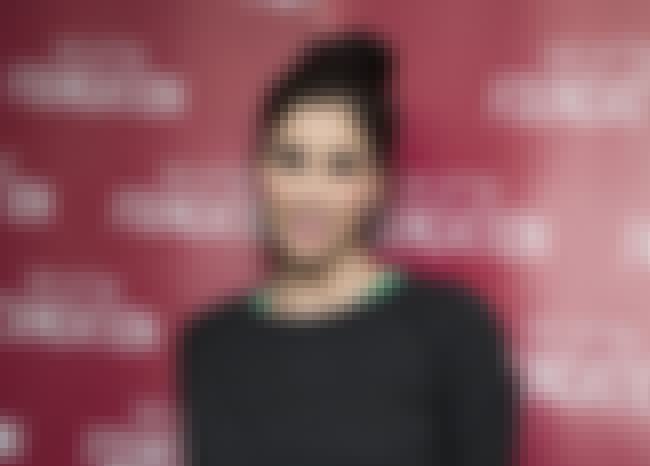 In the summer of 2016, Sarah Silverman suddenly
came down
with a rare case of epiglottitis - a condition where the epiglottis (the cartilage covering the windpipe) becomes inflamed and blocks airflow to the lungs. She was rushed to Cedar-Sinai hospital where she credits the doctors with saving her life. "
I was drugged just enough to not feel the pain and have no idea what was happening or where I was. They had to have my hands restrained to keep me from pulling out my breathing tube," she explained.

Through it all, she managed to keep her sense of humor. Apparently while high on meds, Silverman "

stopped a nurse - like it was an emergency - f

uriously wrote down a note and gave it to her. When she looked at it, it just said, "Do you live with your mother?" next to a drawing of a penis."
More About
Age: 46
Birthplace: Manchester, New Hampshire, United States of America
Profession: Comedian, Television producer, Film Producer, Screenwriter, Actor, + more
Credits: Wreck-It Ralph, School of Rock, There's Something About Mary, Sarah Silverman: Jesus Is Magic
Also Ranked
#27 on Famous Women You'd Want to Have a Beer With
#72 on The Best SNL Cast Members of All Time
#42 on The Funniest Stand Up Comedians of All Time
#64 on The Funniest Jewish Comedians And Actors
see more on Sarah Silverman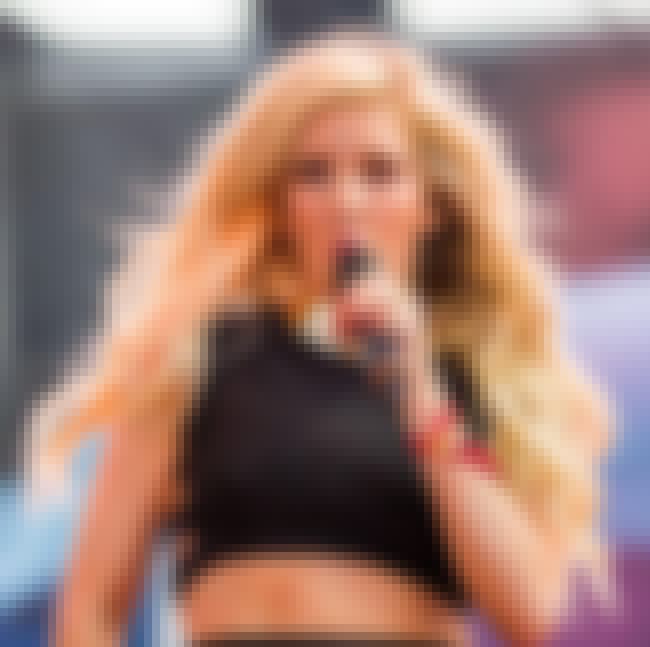 In 2016, Ellie Goulding almost
drowned in a frozen lake
while traveling through Norway on the European leg of her tour.
Photographer Conor McDonnell said he and Goulding had to climb out of the roof of the car in the black of night and in

-25C weather to escape.
More About
Age: 30
Birthplace: Lyonshall, United Kingdom
Profession: Record producer, Guitarist, Singer-songwriter, Actor, Multi-instrumentalist
Also Ranked
#16 on The Best Current Female Singers
#65 on The Female Singer You Most Wish You Could Sound Like
#46 on The Greatest New Female Vocalists of the Past 10 Years
#16 on The Greatest English Pop Singers
see more on Ellie Goulding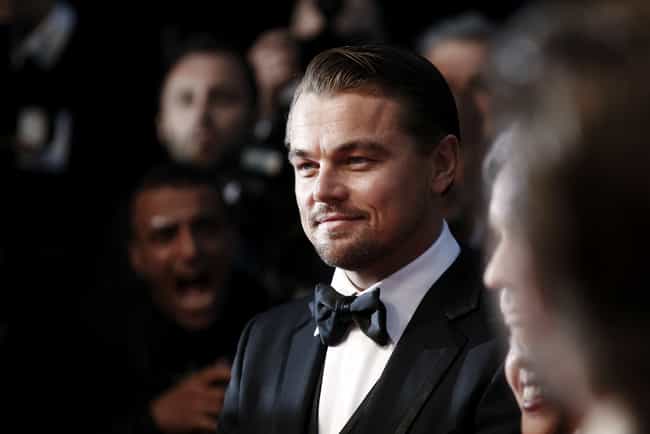 Leo was almost eaten by a shark while diving in South Africa. According to the
Titanic
star, he was in a cage that was supposed to protect him from the great white while it ate tuna from the water around him. But when a wave came that flipped the cage, the
shark landed
with half its body inside. Leo laid flat at the bottom of the cage, and narrowly escaped being bitten when the shark snapped five or six times just an arm's length away.
That's not even the only time extreme sports have almost killed him. On a sky diving trip, Leo's chute was too tangled to open properly. When his diving companion tried the second chute, that one was tangled too. They managed to get it to open in midair, but were going so fast when they hit the ground that there was a good chance they would break their legs. Luckily, they barrel rolled, got banged up, but survived.
More About
Age: 42
Birthplace: Los Angeles, California, United States of America
Profession: Television producer, Film Producer, Actor
Credits: Inception, The Wolf of Wall Street, Titanic, The Departed
Also Ranked
#3 on The Best Actors Working Today
#24 on The Best American Actors Working Today
#4 on The Best Actors to Start Their Careers on Soaps
#23 on The Greatest Actors & Actresses in Entertainment History
see more on Leonardo DiCaprio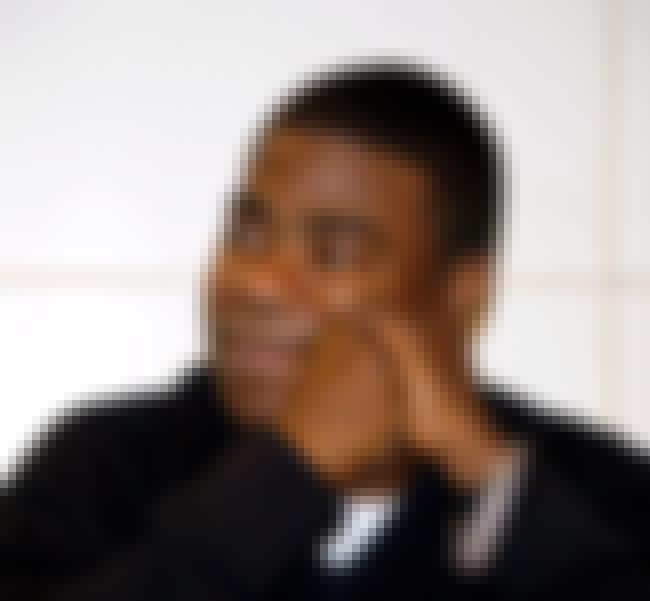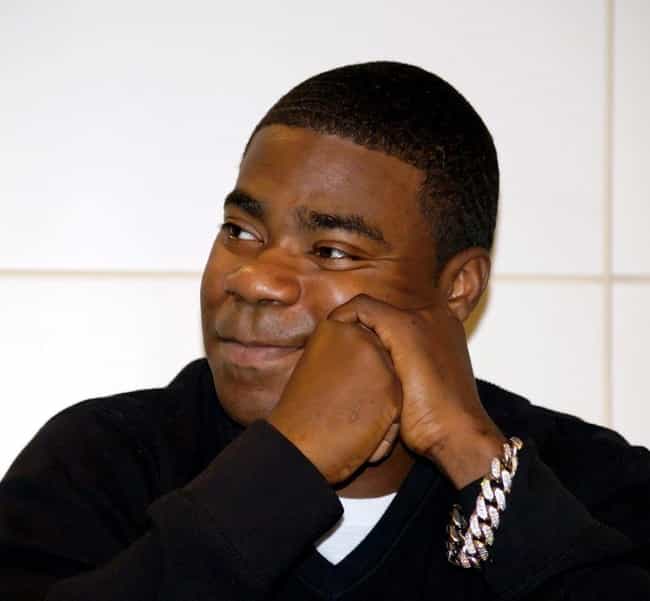 Tracy Morgan was on his way back from a show when the car he was riding in was hit by a truck. One person, Morgan's friend, was killed in the six-car accident. Morgan was left in critical condition with several broken bones, and he was released from the hospital one month later.
(
Source
)
More About
Age: 48
Birthplace: New York City, New York, United States of America
Profession: Comedian, Television producer, Screenwriter, Actor, Voice acting, + more
Credits: 30 Rock, Cop Out, Saturday Night Live, The Longest Yard
Also Ranked
#32 on The Best SNL Cast Members of All Time
#80 on The Funniest Stand Up Comedians of All Time
#90 on The Greatest Black Actors in Film History
#32 on The Most Successful Saturday Night Live Alumni
see more on Tracy Morgan