celebrities

Celebrities Who Claim to Have Had Sex with Ghosts f p @

17k views

9 items

Follow

Embed
If ghosts aren't scary enough for you, prepare to learn about ghost sex.
Spectrophilia
is the fetishization of and sexual attraction to ghosts or supernatural beings. But it's not only spectrophiles who claim to have had romantic encounters from beyond the grave. Although some fantasize about having a sexy spiritual encounter, most reports by people who claim to have experienced the phenomenon say they didn't initiate it.
According to scientists, the sensation of supernatural sexual pleasure typically occurs when individuals are falling into or out of sleep. Human brains are most vulnerable to hallucinations during those moments, which explains the intense sensations people often report. Some people who suffer from sleep paralysis have also reported sexual encounters with spirits.
Since medieval times, there have been records of people who believe to have been sexually aroused, or even assaulted, by ghosts. Tale of the succubus and incubus warned of evil spirits that could invade bodies and force sex with them.
You don't hear a lot about ghost sex. It's definitely best reserved for a search deep into the darkest crevices of the Internet. But you REALLY don't expect to hear about supernatural sex with celebrities. Believe it or not, several celebrities have claimed to have had sex with ghosts
—a
nd they've shared dirty details you couldn't even get a Ouija board to recount. Stars like Kesha, Lucy Liu, and Anna Nicole Smith have all had unique experiences with a ghost that just couldn't keep his hands to himself.
Here is a roundup of all the celebrities who have admitted to having wild ghost sex, each with their own unique perspective and experience.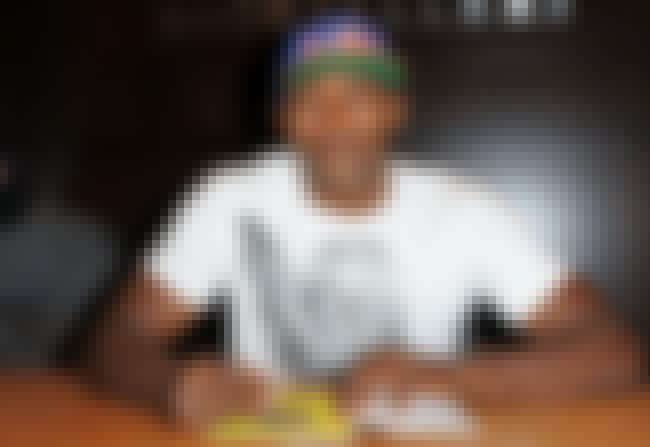 The Skirvin Hotel in Oklahoma City is notorious for being haunted by a very cheeky, sexually experimental ghost named Effie. She's been known to get in the shower with male guests, proposition men for sex in the hall, and stroll the hotel naked looking for a good time. The go-to spot for visiting NBA teams, the hotel has a reputation for keeping players up with things that go hump in the night. Some ballers go so far as to pay for rooms at other hotels, rather than deal with Effie and the other randy specters of the Skirvin.
Metta World Peace, the artist formerly known as Ron Artest, lived up to the moniker baller when he got intimately familiar with Effie over Halloween weekend 2016. The Lakers were in town, and Effie took what she wanted.
"The ghosts were all over me. I just accepted it," Metta said. "They touched me all over the place. I'm taking one of the ghosts to court for touching me in the wrong places."
That's real talk.
Also Ranked
#52 on Athletes Who Spark the Most Fan Arguments
#15 on Athletes Who Should Get a Reality Show
#21 on The Funniest Professional Athletes
#42 on The Best Houston Rockets of All Time
see more on Metta World Peace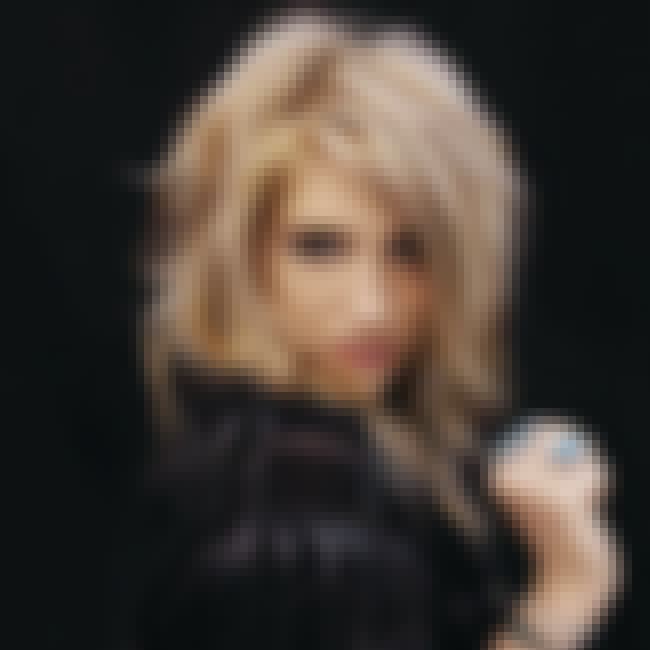 Kesha's sexy time with her local ghost was so good,
she even wrote a song about it
. For her most recent album
Warrior,
Kesha penned the song "Supernatural," which details her feelings regarding supernatural sex. And those feelings are very positive!
"
It's about experiences with the supernatural... but in a sexy way. I had a couple experiences with the supernatural. I don't know his name! He was a ghost," Kesha admitted.

Kesha, who says she's "very open to it," is clearly enjoying the ghost sex enough to sing about it. Highlights from the song include:

"Baby when we're touching in the dark, can you feel it?
I can hear the pounding of my heart, can you feel it?
When you take my body to the stars, I believe it
Boy this love is supernatural, can you feel it?"
Also Ranked
#34 on The Best Current Female Singers
#37 on The Most Iconic Celebrity First Names
#58 on The Greatest New Female Vocalists of the Past 10 Years
#33 on The Greatest Female Rappers of All Time
see more on Kesha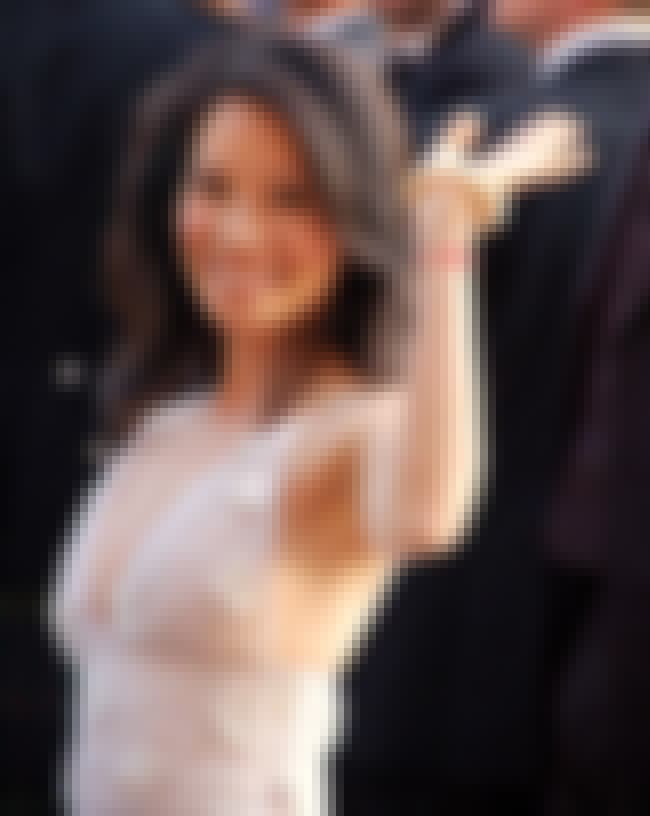 Lucy Lui was into ghost sex before it was cool. The
Charlie's Angels
actress shared with
Us Weekly
, all the way back in 1999, her personal supernatural sexy time stories.
According to Lui, she settled down for a nap on the couch when
an unknown presence laid on top of her
. "It was sheer bliss. I felt everything. I climaxed. And then he floated away," she told the magazine.
Lui is probably giving a BIG eye roll right about now after reading about Kesha's ghost sex. So mainstream.
Also Ranked
#74 on The Best American Actresses Working Today
#58 on The Best Animated Voiceover Performances
#1 on The Best Asian Actresses in Hollywood History
#20 on If You Fought To The Death, Who Would You Want By Your Side?
see more on Lucy Liu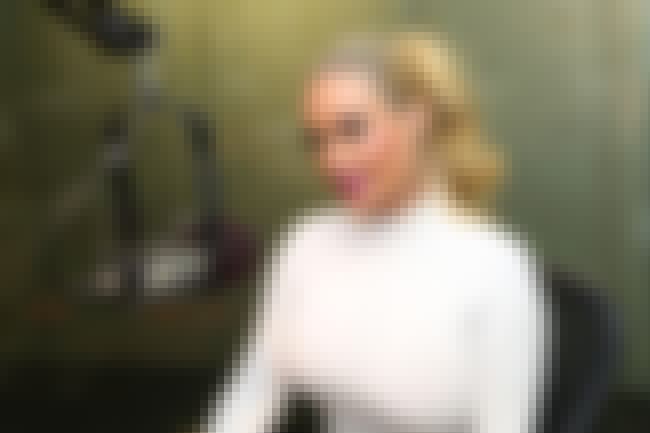 Being married to Ice T hasn't stopped men from throwing themselves at Coco Austin left and right, even the dead ones. Austin shared a story about a "
perverted
" ghost that has chased her tail all the way from Albuquerque to Arizona.
"
It's true," she assured her interviewer. "During the day when you think of ghosts, you think of it being dark and foggy and misty outside but every time I saw or felt anything it was in the daytime and there was no fog out there."

Austin learned the hard way that ghosts' libidos don't stop when the fog rolls out. "I was watching TV, I was sitting on the couch at 11:00 AM and I was wearing a nightie and I felt my dress move up my leg. I looked down and got freaked out. I pushed it down, watched TV, felt it again and I could see it being pulled up. And then I felt a guy breathing in my ear."

Austin was repulsed by the supernatural misogynist. The ghost wouldn't take no for an answer. But once Ice T came into the picture, the perverted spirit stopped showing up whenever she was in the tub or changing.
see more on Coco Austin
Widower of the late Whitney Houston, Bobby Brown sat down for an interview with
20/20
to discuss the recent loss of his daughter, Bobbi Kristina. But what really caught interviewer Robin Roberts by surprise was when Brown disclosed his supernatural, sexual encounter.
During their conversation, Brown admitted that he slept with a ghost in his Georgia home.
"I bought this mansion in Georgia... this was a really, really spooky place," Brown said. "But yes, one time, I woke up, and yeah, a ghost. I was being mounted by a ghost."

Brown assured Roberts that he wasn't "high" or "tripping'" and that this ghostly romp was, in fact, 100% vivid and real.
Also Ranked
#64 on The Druggiest Rock Stars of All Time
#1 on Celebrities You Would Not Want as a Stepdad
#37 on The Greatest Dancing Singers
#49 on Celebrities Who Would Probably Be Bad at Cuddling
see more on Bobby Brown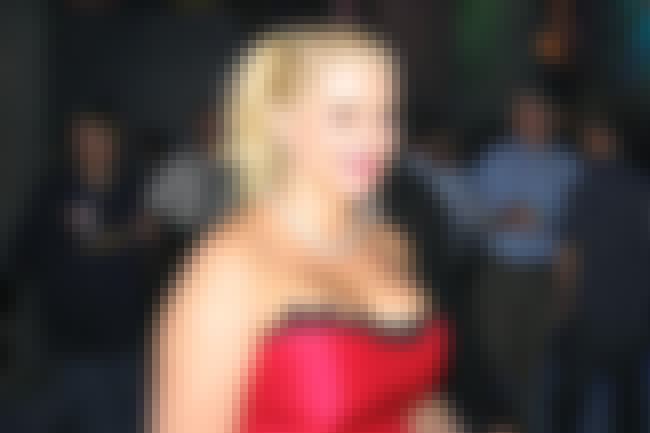 In an interview with
FHM
, the late Anna Nicole Smith divulged
her secret ghost sex fetish
.
"A ghost would crawl up my leg and have sex with me at an apartment a long time ago in Texas. I used to think it was my boyfriend, then one day I woke up and found it wasn't," she told the magazine.

Smith didn't share how many times it took her to realize that she wasn't having sex with her boyfriend, but she did say she felt startled upon the realization that she was f*cking a ghost. "I was freaked out about it, but then I was, like, 'Well, you know what? He's never hurt me and he just gave me some amazing sex, so I have no problem.'"

Way to look on the bright side, Anna.
see more on Anna Nicole Smith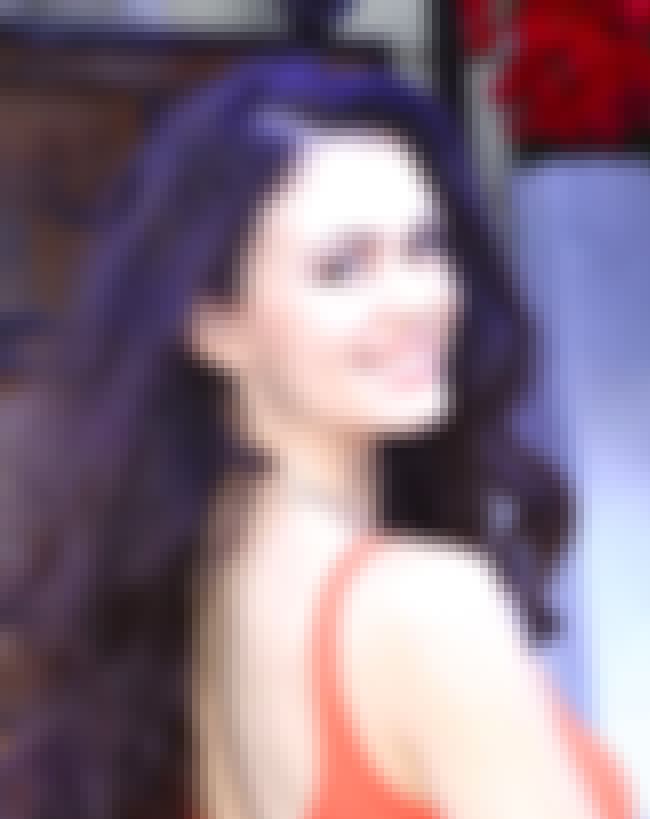 Natasha Blasick, who oddly enough had a role in
Paranormal Activity 2
, shared a very graphic tale of
her experience with supernatural sex
.
"
I was laying in bed and then I felt something enter the room and I couldn't see anybody," she said. "I could feel that somebody was touching me and the hands were pushing me against my will and I could feel the weight of the body on top of me. I couldn't see anybody but I could feel the pressure, the energy, the warmth pushing in different directions."



According to Natasha Blasick, ghost sex can get pretty rowdy. "You're feeling specifically where they are touching: they're touching my left breast, they're touching down there, they're touching something. You actually feel penetration often," she said.



Blasick then dropped the most important detail. She "enjoyed it." Blasick concluded her story reassuring her interviewer that the ghost sex was actually "really pleasurable."
see more on Natasha Blasick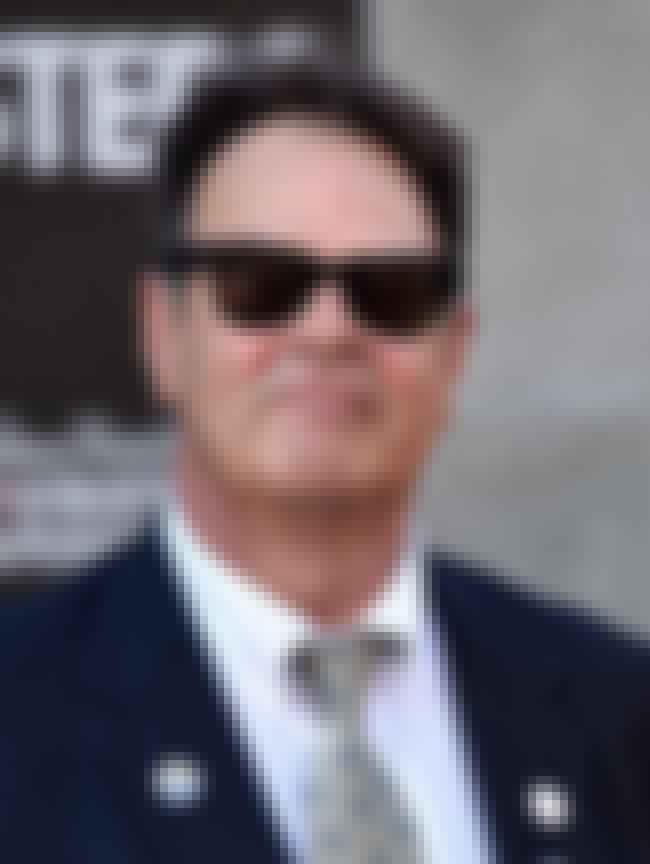 Dan Aykroyd didn't exactly have sex with a ghost, so much as he cuddled up close with one in the dead of night.
Ironically, Dan Aykroyd is best known for being one of the original Ghostbusters. And even more fitting, one of his most memorable scenes in that movie involves him receiving a blow job from a very horny spirit. So maybe it's not surprising that Aykroyd is actually a firm believer in the supernatural himself.
In a post he penned
for the

Huffington Post
, Aykroyd discussed his personal experiences with those beyond the earthly realm. Pressed for more, Aykroyd revealed his very intimate encounter with a spirit.
"
I had several experiences. I saw things moving around on our counter, and doors opening and closing...Somebody crawled in bed with me once," he said. "And I thought, I'm just going to roll over and snuggle up next to it."

Aykroyd didn't give up whether or not he was the big or little spoon, but he revealed that the spirit in question was actually a gay ghost. "

Maybe that guy was gay and he wanted to have some fun. I'd be surprised if I was his type, but when you're dead, you'll take what you can get," he explained.
Also Ranked
#22 on The Funniest People of All Time
#4 on The Best SNL Cast Members of All Time
#25 on Celebrities Whose Names Are Hardest to Spell
#18 on The Best Film Actors Who Got Famous on TV First
see more on Dan Aykroyd