celebrities

Celebrity Deaths: 2013 Famous Deaths List f p @

649k views

71 items

Follow

Embed
The official celebrity deaths in 2013 watch list. What famous celebrities died in 2013? These famous deaths so far in 2013 are actors, musicians, and notable people we mourn the passing of every time we hear the news of the latest celebrity death. This list is updated regularly, every time a famous person dies, with brief obituaries detailing the most recent well-known celebrity passings. Which celebrities died in 2013? The newest deaths are listed at the top of this list, but you can sort the well-known obit list alphabetically by the name column. Celebrity deaths this year include dead writers, dead celebrities, dead actors, and dead TV personalities. This notable deaths list will have any notable famous people who passed away in 2013 as soon as the news hits, but if we miss any prominent obituaries please let us know in the comments below and we will add them right away. What famous stars died in 2013?
If you would like to remember the celebrities that passed on last year, check out our
2012 Celebrity Deaths List
.
Some die from drug overdoses, some of cancer, others of old age and some from untimely accidents, but all the 2013 famous dead people are listed here by recency of death with respect for their families and loved ones. This is an informational list of celebrity deaths and not a celebration of anything other than their lives. RIP, famous people who died in 2013 - you will be remembered.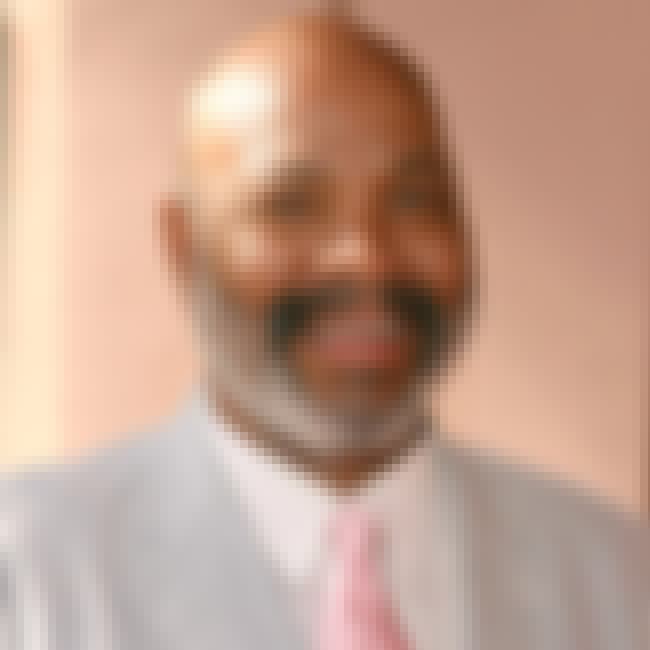 12/31/13 James Avery, popularly known for his portrayal as Uncle Phil on 'Fresh Prince of Bel-Air,' died on New Year's Eve. Avery passed away after complications from open-heart surgery. After his role as Philip Banks, the actor continued working on television and movie projects up until Sept of 2013. He was 68.
(
Source
)
More About
Age: Died at 68 (1945-2013)
Birthplace: Suffolk, Virginia, USA
Profession: Soldier, Actor, Voice acting
Credits: The Blues Brothers, The Fresh Prince of Bel-Air, Teenage Mutant Ninja Turtles, The Prince of Egypt Fletch, + more
Also Ranked
#48 on The Greatest Black Actors in Film History
#61 on The All-Time Best Voice Actors
see more on James Avery
12/14/13: Peter O'Toole, most well known for his Academy Award nominated role in
Lawrence of Arabia
, has died at 81 after suffering from a long illness. His agent confirmed the news the morning after his passing. O'Toole was nominated for 8 Academy Awards in his long and prestigious acting career, all for Best Actor in a Leading Role. The first award nomination came in 1963 (
Lawrence of Arabia.
) His final Academy Award nomination came in 2007 (
Venus.
) Although O'Toole never won an Academy Award for his performances, he was given an Honorary Award by the Academy in 2003.
More About
Age: Died at 81 (1932-2013)
Birthplace: Connemara, Republic of Ireland
Profession: Film Producer, Actor, Voice acting
Credits: Lawrence of Arabia, Ratatouille, The Last Emperor, The Lion in Winter
Also Ranked
#80 on The Greatest Actors & Actresses in Entertainment History
#4 on The Best Irish Actors of All Time
#13 on The Greatest Actors Who Have Never Won an Oscar (for Acting)
#45 on The Best Actors in Film History
see more on Peter O'Toole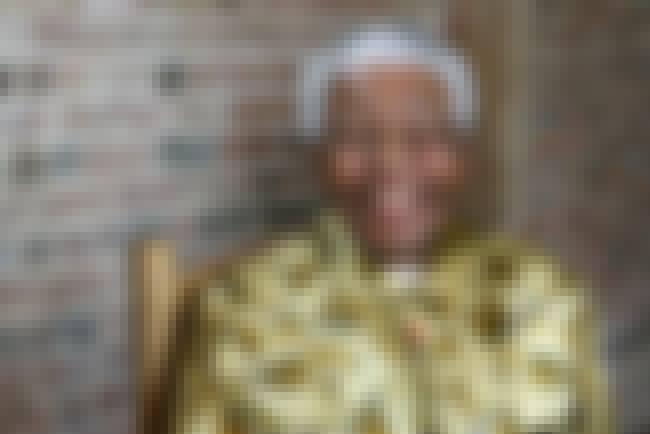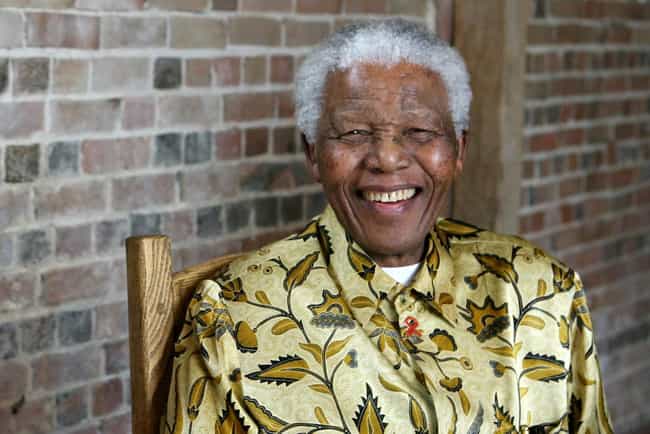 12/5/13: Nelson Mandela, the former South African President and Nobel Peace Prize laureate, has died following prolonged troubles from a recurring lung infection. Famously imprisoned for 27 years between 1964 and 1982 for attempting to overthrow the African government who at the time supported apartheid, Mandela dedicated himself to freedom for the struggling African people and become a symbol of the anti-apartheid movement. After being freed from prison, Mandela resumed his post as leader of the African National Congress and, in South Africa's first multi-racial elections in 1994, was voted the first black President in a landslide victory.
In addition to the Nobel Peace Prize, Mandela received the Presidential Medal of Freedom from US President George W. Bush and the Order of Merit from Queen Elizabeth II. He was 95.
(
Source
)
More About
Age: Died at 95 (1918-2013)
Birthplace: Mvezo, South Africa
Profession: Statesman, Politician, Peace activist, Philanthropist Social activist, + more
Credits: Mandela's Fight for Freedom, Sing Your Song, Live 8, Mandela
Also Ranked
#64 on The Most Enlightened Leaders in World History
#88 on Famous Men You'd Want to Have a Beer With
#93 on People We Wish Were Still Alive
#27 on The Most Influential People of All Time
see more on Nelson Mandela
11/30/13: Paul Walker, star of the
Fast & Furious
movie series, has died in a car accident in Valencia, a town about 30 miles north of Hollywood. Walker was the passenger in a Porsche being driven by his friend and racing team partner Roger Rodus, who also died in the crash. The pair had been in attendance at a event for Walker's charity earlier in the afternoon and slammed into a light pole while out on a ride. The car burst into flames, trapping the men inside and preventing onlookers wielding fire extinguishers from saving the men. Walker was 40.
(
)
More About
Age: Died at 40 (1973-2013)
Birthplace: Glendale, California, United States of America
Profession: Film Producer, Model, Actor
Credits: The Fast and the Furious, Furious 7, Fast & Furious 6, 2 Fast 2 Furious
Also Ranked
#46 on Famous Men You'd Want to Have a Beer With
#72 on People We Wish Were Still Alive
#13 on Which Actor Would You Bring Back for One Final Movie?
#69 on The All-Time Greatest Action Stars
see more on Paul Walker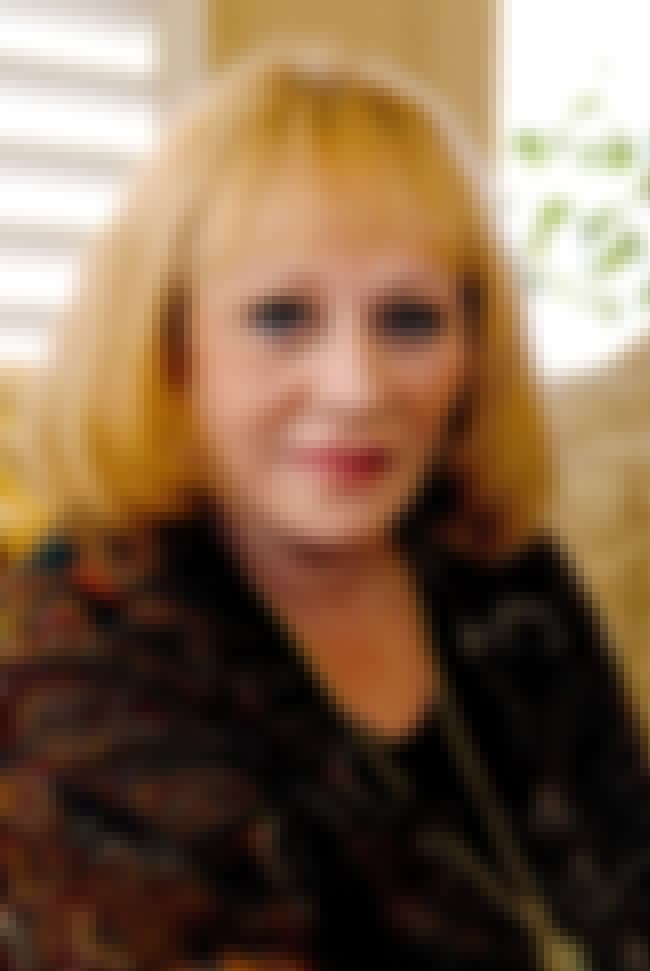 11/20/13: Sylvia Browne, and author and self-proclaimed psychic, has died. The author and frequent guest of television programs like the Montel Williams Show, Larry King Live, and Unsolved Mysteries claimed to have discovered her psychic connection at the age of 3. She was also the author of dozens of books on spiritual and paranormal topics that addressed what happens after death. She was 77.
(
Source
)
More About
Age: Died at 77 (1936-2013)
Birthplace: Kansas City, USA, Missouri
Profession: Psychic, Author, Actor, Writer
Credits: The Montel Williams Show, Horrorween
see more on Sylvia Browne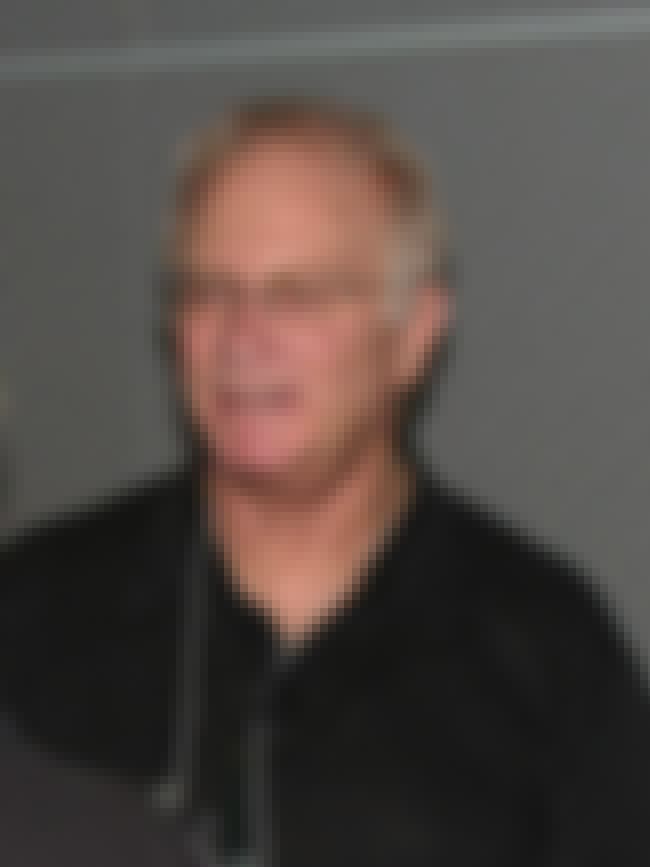 11/17/13: Syd Field, whose works on the topic of screenwriting are considered to be the bible of modern-day script structure, has died of hemolytic anemia. While Field himself had scant writing credits to his name, his students at the USC film school included John Singleton and he's been cited as an influence on notable writers such as Judd Apatow, Tina Fey, and Frank Darabont.
(
Source
)
More About
Age: Died at 78 (1935-2013)
Birthplace: Hollywood, Los Angeles, California, United States of America
Profession: Television producer, Screenwriter, Writer, Teacher
Credits: Spree, R2PC: Road to Park City, Syd Field's Screenwriting Workshop
see more on Syd Field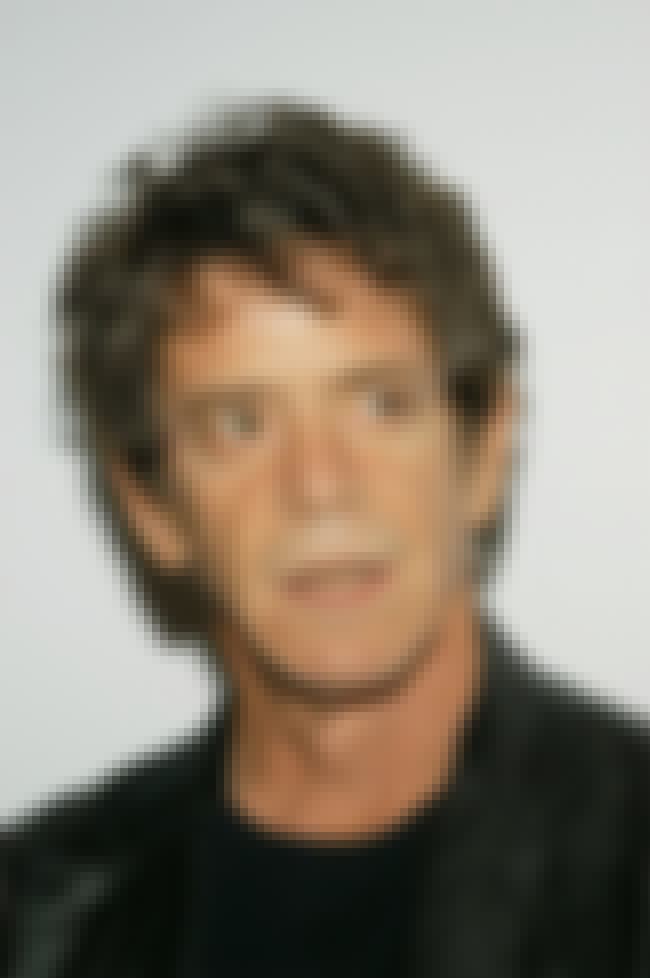 10/27/13: Lou Reed, a transformative presence on the rock & roll scene in the sixties and seventies, has died of liver disease. A founding member of rock band The Velvet Underground, Reed's life was the stuff of rock & roll legend as was the music he created throughout his decades-long career. After parting ways with The Velvet Underground, Reed went solo recording hits like "Walk On the Wild Side" and "Satellite of Love". He was 71.
(
Source
)
More About
Age: Died at 71 (1942-2013)
Birthplace: New York City, USA, New York
Profession: Record producer, Guitarist, Songwriter, Musician Singer-songwriter, + more
Credits: Trainspotting, V for Vendetta, RocknRolla, Juno
Also Ranked
#74 on The Best Frontmen in Rock
#18 on The Best One-Hit Wonders of the 1970s
#65 on Rock Stars Whose Deaths Were The Most Untimely
#31 on The Greatest Rock Songwriters of All Time
see more on Lou Reed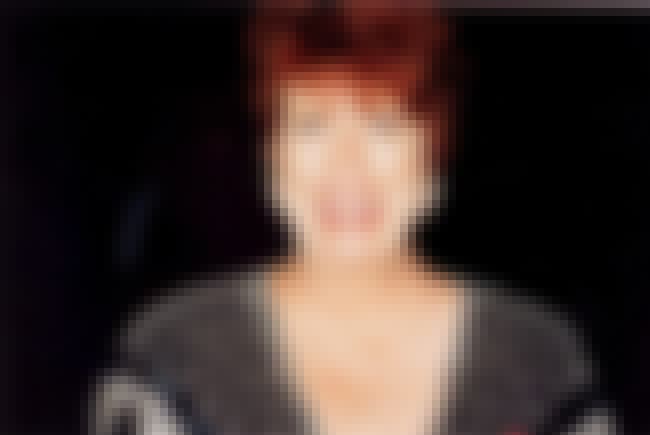 10/25/13: Marcia Wallace, who won an Emmy nomination for her portrayal of Simpsons teacher Edna Krabappel, has died of pneumonia. The actress had over four decades of appearances on popular television shows as well as game shows like Password and The Hollywood Squares. Prior to her tenure on The Simpsons, she was best known as Carol Kester, a role she originated on The Bob Newhart Show and reprised later on Murphy Brown. She was 70.
(
Source
)
More About
Age: Died at 71 (1942-2013)
Birthplace: USA, Creston, Iowa
Profession: Performer, Comedian, Actor, Voice acting
Credits: The Simpsons, The Simpsons Movie, The Bob Newhart Show, Teen Witch Match Game, + more
see more on Marcia Wallace