death

Celebrities Who Died in 2015 f p @

343k views

43 items

Follow

Embed
This list of celebrities who died in 2015 is a watch list of all notable deaths of the year. Death spares no one - not even the rich and/or famous. This lists includes all of those musicians, athletes, actors, and other famous people of entertainment that died in 2015, those recent losses we collectively mourn. Here you will also find the best obituaries for each celebrity who was lost this year.

This list is regularly updated to include all well-known people in Hollywood and beyond who have died in 2015. The latest deaths this week or even today might have been due to natural causes or old age, illness like cancer, foul play, or some sort of accident, like a drug overdose or car wreck. Beneath each dead celeb listed below are links to recent obits and wiki articles as well as other information about the person's life and career. Celebrities who became deceased in 2015 include Christopher Lee, Dusty Rhodes, Leonard Nimoy, and Wes Craven.

Also see: our Celebrity Deaths 2014 list

Death is almost always sad, and it can be heartbreaking to see our favorite talented and bright shining idols pass away. This listed is ordered by recency, with the latest / most recent 2015 death listed first.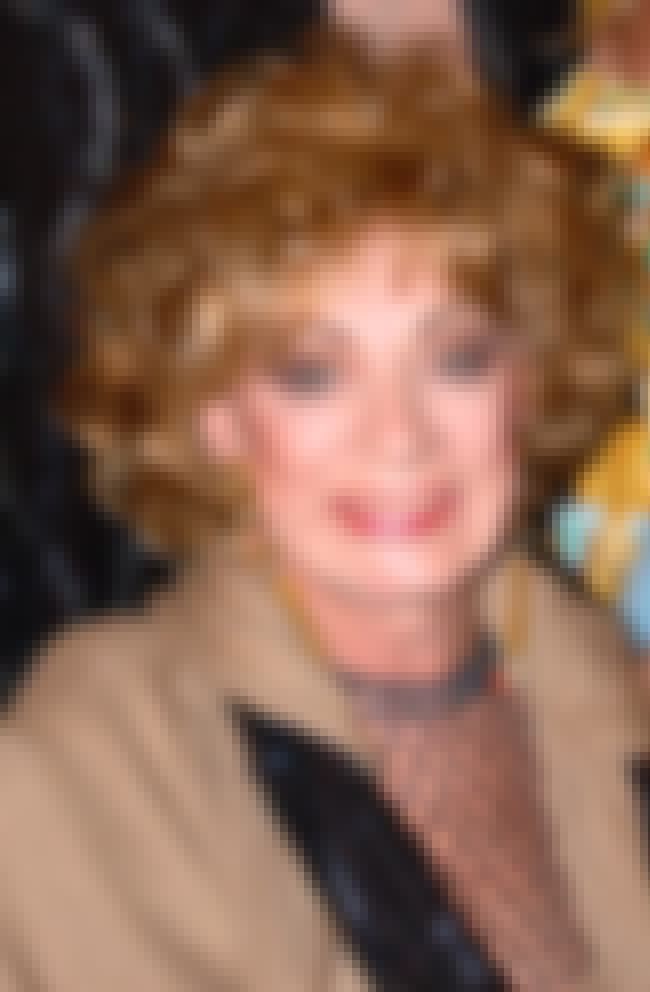 December 6, 2015:
Legendary transgender actress Holly Woodlawn died of cancer at the age of 69. When she was 15, then-Harold Danhakl changed his name and hitchhiked from Miami to New York City, where her story was made famous by the Lou Reed song "Walk on the Wild Side." She later became a star in the drag queen world and developed a friendship with Andy Warhol. She appeared in numerous independent films and most recently landed the role of Vivian in
Transparent
.
More Holly Woodlawn obituaries:
People
,
Rolling Stone
,
New York Times
More About
Age: 70
Birthplace: Juana Díaz, Puerto Rico
Profession: Actor
Credits: Billy's Hollywood Screen Kiss, Twin Falls Idaho, Women in Revolt, Night Owl Trash, + more
see more on Holly Woodlawn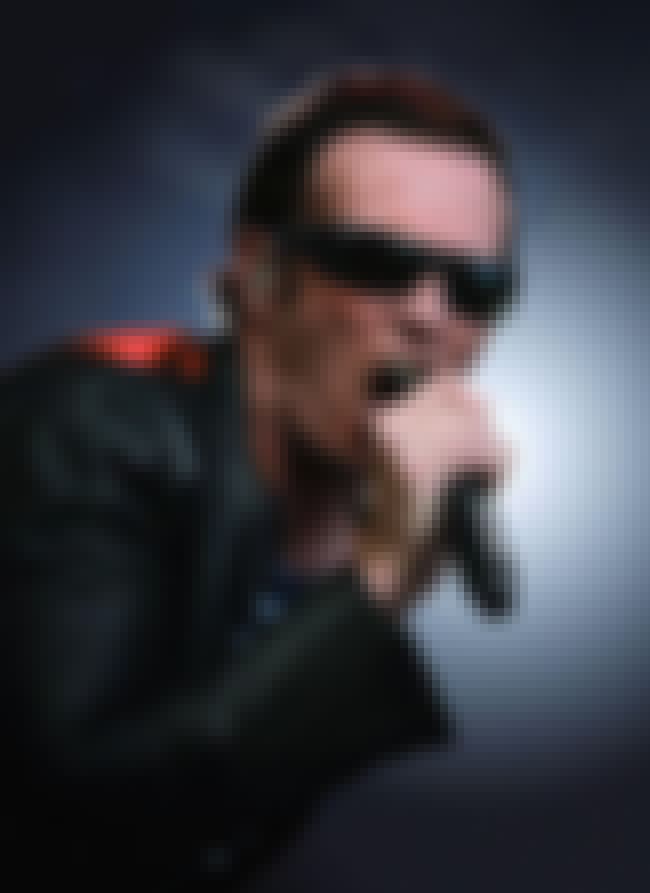 December 3, 2015: Scott Weiland, singer of both the Stone Temple Pilots and Velvet Revolver, passed away in his sleep on tour. No immediate cause of death was given, but Weiland's past history of drug use is suspected. Weiland was on tour with his band the Wildabouts in Bloomington, Minnesota. His body was discovered just before he was scheduled to go on stage and perform.
Source:
Billboard
More About
Age: 48
Birthplace: Santa Cruz, California, USA
Profession: Musician, Singer-songwriter, Composer, Singer
Also Ranked
#83 on The Best Rock Vocalists
#80 on The Best Frontmen in Rock
#18 on The Druggiest Rock Stars of All Time
#98 on The (Male) Singer You Most Wish You Could Sound Like
see more on Scott Weiland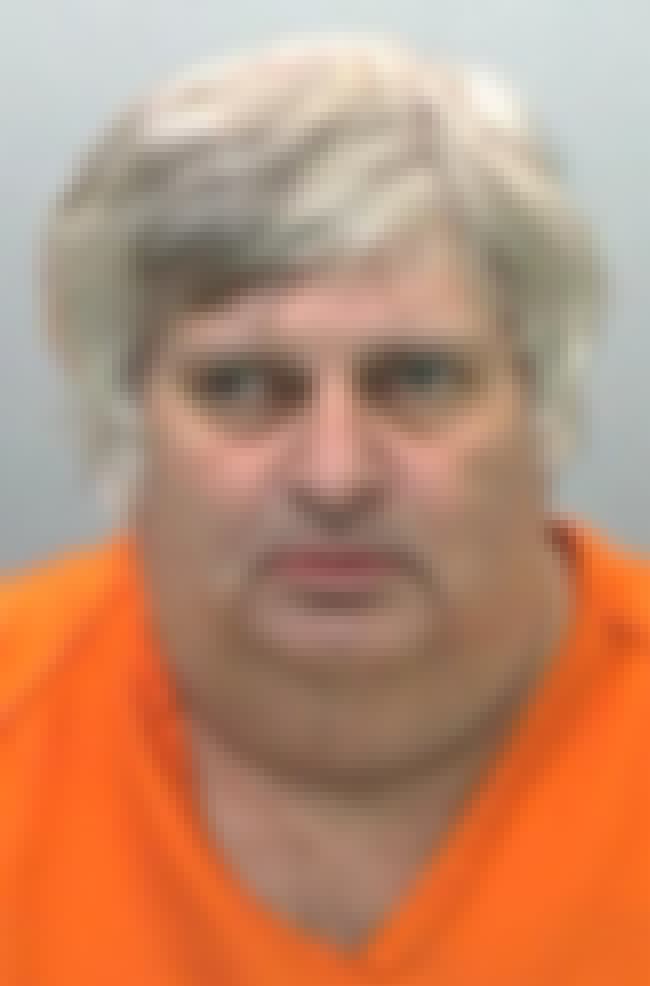 November 15, 2015:
Bam Margera's uncle, Vincent "Don Vito" Margera passed away at the age of 59 after falling into a coma. Margera, who regularly appeared on the
Jackass
television show and its spin-offs (often as the butt of Margera's practical jokes), was diagnosed with kidney and liver failure earlier in the years before his death. In 2007, he was convicted of groping two underage girls at an autograph signing.
More Vincent Margera obituaries:
People
,
TMZ
More About
Age: 59
Birthplace: USA, Concordville, Pennsylvania
Profession: Actor
Credits: Viva La Bam, Haggard: The Movie, Minghags: The Movie
see more on Vincent Margera
November 8, 2015:
San Francisco's most famous topless burlesque dancer, Carol Doda, passed away from kidney failure. She was 78. In the 1960s, Doda kicked off a revolution in adult entertainment by becoming the first stripper to go completely topless onstage. She was also the first American woman to get silicon breast injections. After retiring from stripping in the '80s, she owned a lingerie shop and hosted a local cable talk show.
More Carol Doda obituaries:
People
,
TMZ
,
SF Chronicle
More About
Age: 79
Birthplace: California, United States of America
Profession: Stripper, Go-go dancing, Singer
Credits: Head, Uncle Farts' '70s Grindhouse Sleazefest
see more on Carol Doda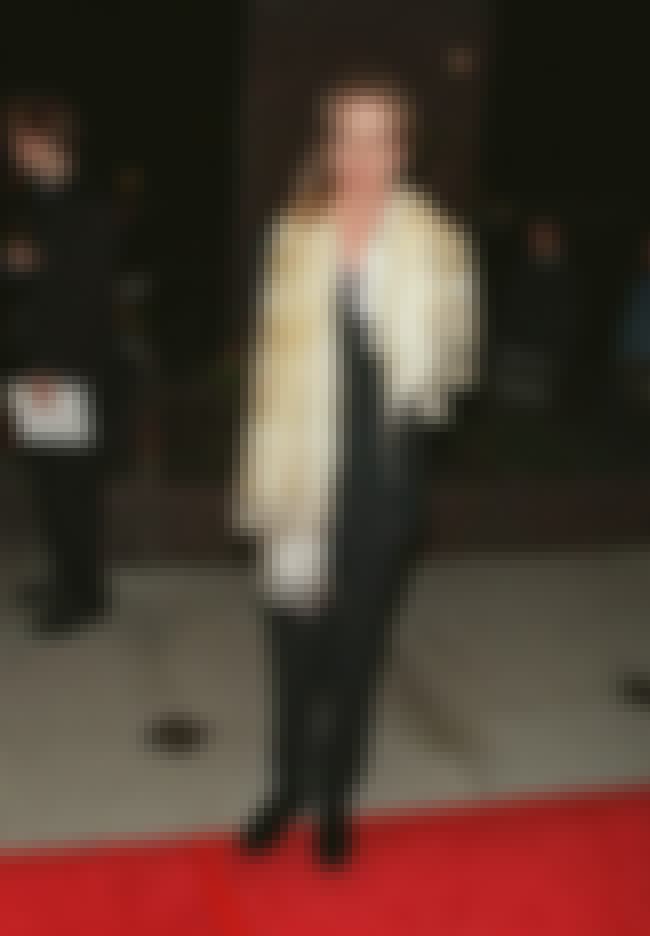 November 4, 2015:
E.T.
screenwriter and the ex-wife of Harrison Ford, Melissa Mathison, died in Los Angeles at the age of 65. Throughout her career, she worked closely with many famous directors, penning some of the most beloved movies of recent decades. She wrote screenplays for films like
The Black Stallion
and
The Indian in the Cupboard
, and Martin Scorsese's
Kundun
. Most recently, she had reconnected with director Steven Spielberg to write the screen adaptation of Roald Dahl's
The BFG
, which is slated for release in 2016. She was married to Harrison Ford from 1983 to 2004.
More Melissa Mathison obituaries:
Variety
,
The Guardian
More About
Age: 66
Birthplace: Los Angeles, California, United States of America
Profession: Screenwriter
Credits: E.T. the Extra-Terrestrial, The Black Stallion, Twilight Zone: The Movie, Kundun The Indian in the Cupboard, + more
see more on Melissa Mathison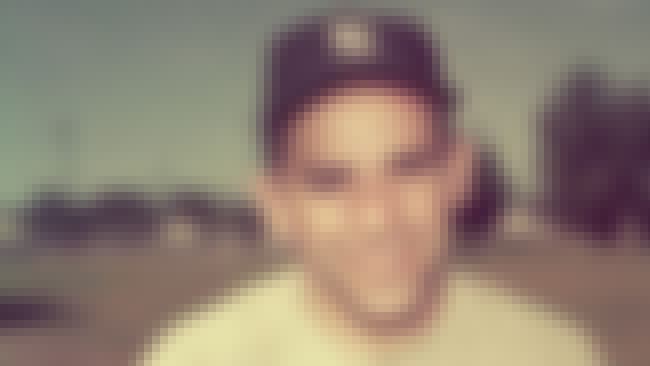 September 22, 2015:
Baseball legend Yogi Berra passed away at the age of 90. The wisecracking sports icon was a Baseball Hall of Famer who played 18 seasons for the New York Yankees. After his time on the field, he managed and coached the team until 1985.
Despite his winning career as a catcher, Berra may, in fact, be more famous for his witty quotes than his 13 World Series titles. "It's déjà vu all over again," "it ain't over till it's over," and "when you come to a fork in the road... take it," are among the many Yogi Berra quotes that have become common and beloved colloquial sayings.
Berra eventually had a cartoon character named for him, as well as a museum dedicated to his achievements. He died at his home in New Jersey.
More Yogi Berra obituaries:
New York Times
,
CNN
,
People
More About
Age: 91
Birthplace: The Hill, St. Louis, Missouri, United States of America
Profession: Manager, Baseball player, Coach, Actor Writer
Credits: New York Yankees (The Movie), Dream Girl of '67, Hank Aaron: Chasing the Dream, Mantle
Also Ranked
#11 on The Greatest Left Handed Baseball Players of All Time
#16 on The Most Beloved US Veterans
#36 on The Greatest Baseball Players of All Time
#8 on The Funniest Professional Athletes
see more on Yogi Berra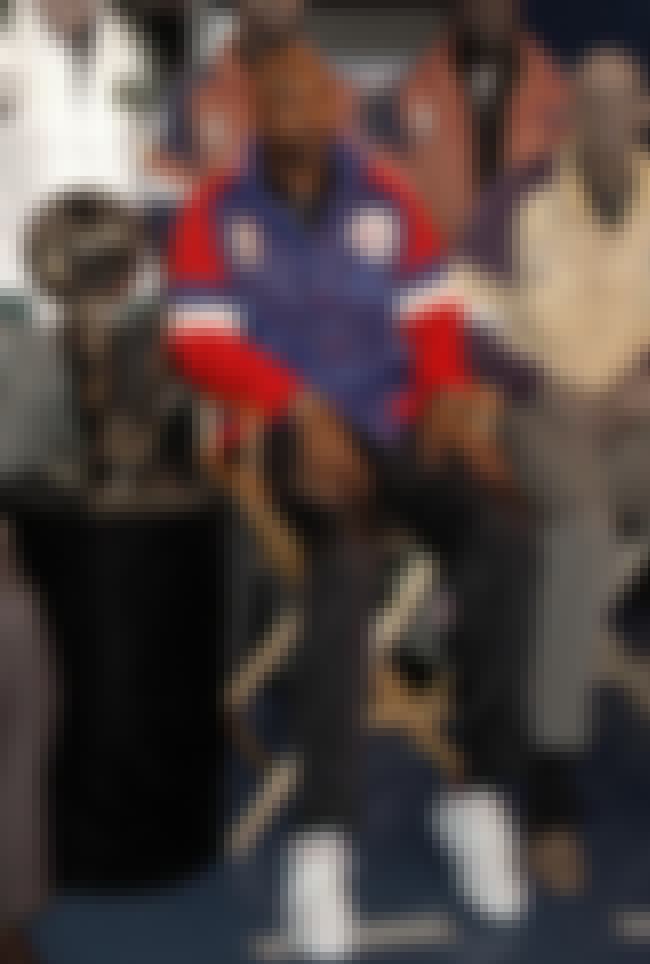 September 13, 2015:
NBA Hall of Famer Moses Malone died suddenly in his sleep at the age of 60. Considered one of the 50 best players in basketball history, Malone's death was unexpected and shocking. His body was found in a hotel room when he didn't turn up at a scheduled appearance at a celebrity golf tournament. Police said no foul play was suspected.
The Philadelphia Sixer was a three-time MVP, and the first player to be drafted into the league straight out of high school. In 1982, he led Philly to it's first title in almost 20 years. In 2001, he was inducted into the NBA Hall of Fame.
More Moses Malone obituaries:
People
,
ESPN
More About
Age: 62
Birthplace: Virginia, United States of America
Profession: Basketball player
Also Ranked
#19 on The Top NBA Players Of All Time
#7 on The Best Washington Wizards of All Time
#4 on The Best Philadelphia 76ers of All Time
#67 on The Best San Antonio Spurs of All Time
see more on Moses Malone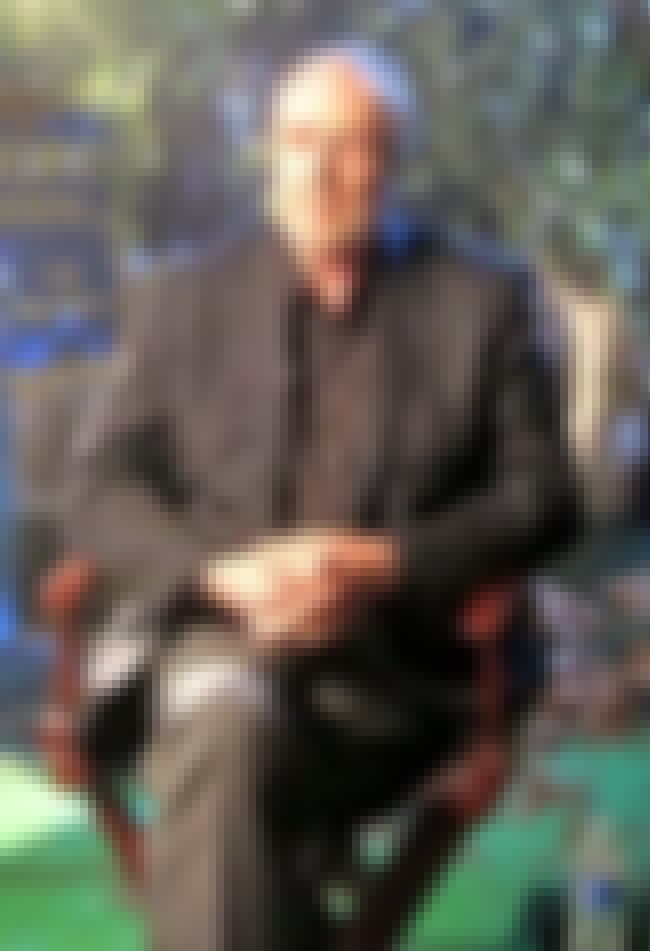 August 30, 2015:
Legendary horror movie writer/director Wes Craven passed away from brain cancer at the age of 76. Craven, who is best known as the man behind five
Nightmare on Elm Street
films, also created the
Scream
series and helmed other beloved horror flicks like
The Hills Have Eyes
.
A blue-collar kid, Craven said he got the idea for
Elm Street
from living next to a cemetery in his home town of Cleveland, but his legacy goes beyond just terrifying audiences with his movies. Craven also gave a number of now-famous A-listers their start. He discovered Johnny Depp while casting
Elm Street
, gave Bruce Willis his first featured role, and made Sharon Stone a star in
Deadly Blessing
. At the time of his death, he had an overall deal with Universal Cable Productions and was working on a number of projects for SyFy. He was also executive producing MTV's
Scream
series based on his films.
More Wes Craven obituaries:
Hollywood Reporter
,
BBC
More About
Age: 77
Birthplace: Cleveland, Ohio, United States of America
Profession: Television director, Television producer, Film Producer, Screenwriter Film Editor, + more
Credits: Scream, A Nightmare on Elm Street 3: Dream Warriors, New Nightmare, A Nightmare on Elm Street
Also Ranked
#95 on The All-Time Greatest Horror Writers
#47 on The Most Overrated Directors of All Time
#77 on The Greatest Living Directors, Ranked List
see more on Wes Craven