actresses

Celebrity Hairstyles 2012 f p @

18k views
15 items
Follow
Embed
What are the hottest celebrity hairstyles in 2012? As the year progresses, celebs will be setting a ton of new trends, and hair is a biggie. Celeb hairstyles are impossible to predict ahead - that's what makes them so fun! What is the "must have" cut for 2012? It could well be a short, pixie-style like the one Emma Watson's been sporting, or a longer, layered "demi-bob" like style-maven Alexa Chung. Whether it's a short hair cut or a longer style, people will be watching celebrities to see what's hot -- and then rushing to a hairdresser for a copycat look!

While there's no way to know exactly what 2012 celebrity hairstyles will be the hottest, it's likely that some of the biggest trendsetters will be those who began flaunting their style icon status in 2011. Example? Kate Middleton: The Duchess of Cambridge's long, lustrous brunette locks are all the rage, with women clamoring to duplicate the look. Basically, Kate has a long, layered hairstyle, with lots and lots of shine, bounce and movement. Will this be the biggest celebrity hairstyle of 2012? It very well could be.

Wigs could be big in 2012, too. They sure were in 2011, with gorgeous style-setting musicians like Nicki Minaj and Katy Perry leading the way, sporting wigs in vibrant blues and pinks. Sure, the wigs are more of a 'fad' than anything, but they're a great way to switch up a look and be 'current' without sacrificing your hairstyle (and color).

Bottom line: Great celebrity hairstyles in 2012 will be versatile. Some styles will be timeless and elegant -- others, more trendy and fleeting, but either way, women will want to duplicate them, pronto. To spot trends, keep an eagle-eye on television and film actresses, especially those constantly in the spotlight (Jennifer Aniston, anyone?). As 2012 unfolds, celebrity hair trends will undoubtedly begin to surface.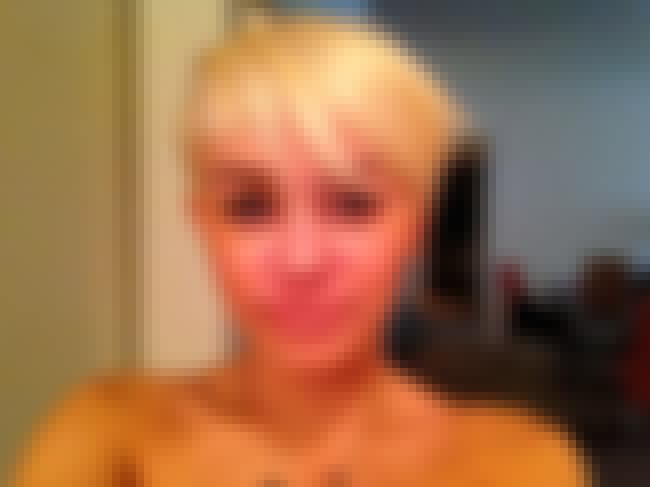 In mid-August of 2012, Miley Cyrus shocked the world when she debuted a *very* different haircut. Gone were Miley's signature flowing, brown locks. Cyrus basically chopped it all off, opting for a sleek, platinum blonde, pixie-style cut. Cyrus stunned her millions of Twitter followers by posting a photo of the big re-"do," saying she was "ready for a change." That she was. Fans, understandably, had mixed reactions, but Miley said she was thrilled with her short new cropped hair, saying she'd "Never felt more me in my whole life."
More About
Age: 24
Birthplace: Nashville, Tennessee, United States of America
Profession: Musician, Singer-songwriter, Actor, Voice acting Dancer
Credits: Bolt, Justin Bieber: Never Say Never, The Last Song, Hannah Montana: The Movie
Also Ranked
#35 on The Best Current Female Singers
#12 on Celebrities Who Just Seem Crazy to You
#97 on Wait, These Famous Names Aren't Their Real Ones?!
#53 on The Greatest New Female Vocalists of the Past 10 Years
see more on Miley Cyrus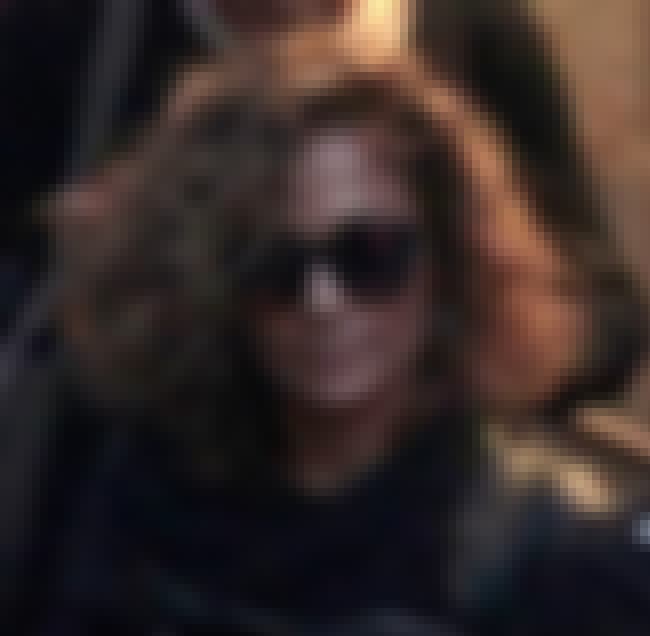 Jennifer Lopez is known for her trademark long locks. Her incredible mane is always shiny, bouncy and totally healthy-looking, and the color is always flattering. J-Lo wears her hair straight at times, but during her concert tour in 2012 she began wearing great, natural curls.
In June of 2012, Lopez shocked when she emerged (with boyfriend Casper Smart) in Santiago, Chile, sporting a much shorter 'do. Her hair was noticeably shorter, almost shoulder-length and very curly -- almost a bob of sorts. Did she get a cut or simply have extensions removed? Is it a wig? Only J-Lo knows, but the bouncy, flirty, shorter look definitely flatters.
More About
Age: 47
Birthplace: Castle Hill, New York City, New York, United States of America
Profession: Film Score Composer, Fashion designer, Record producer, Businessperson Songwriter, + more
Credits: Out of Sight, Maid in Manhattan, Monster-in-Law, American Idol
Also Ranked
#96 on The Best American Actresses Working Today
#38 on The Best Current Female Singers
#61 on The Female Singer You Most Wish You Could Sound Like
#70 on The Greatest Women in Music, 1980s to Today
see more on Jennifer Lopez
3
Kate Middleton: The Duchess of Cambridge
Kate Middleton, aka the Duchess of Cambridge, is known for her shiny, luxurious, long locks. Her polished waves look healthy and virtually effortless. Women around the globe are flocking to hairdressers, asking for Kate's gorgeous look, which was hot in 2011 and remains hot well into 2012.
Basically, Kate's look is natural and easy-going - easy breezy! Getting this particular hairstyle might be difficult if you've got shorter locks (waiting for hair to grow out can take forever), but if you already have long locks, just be sure to condition hair for extra bounce and use a shining serum for a super glossy mane! Ask your hairdresser to cut your hair in long layers, adding in a little chin-length fringe. The longer layers give hair extra movement.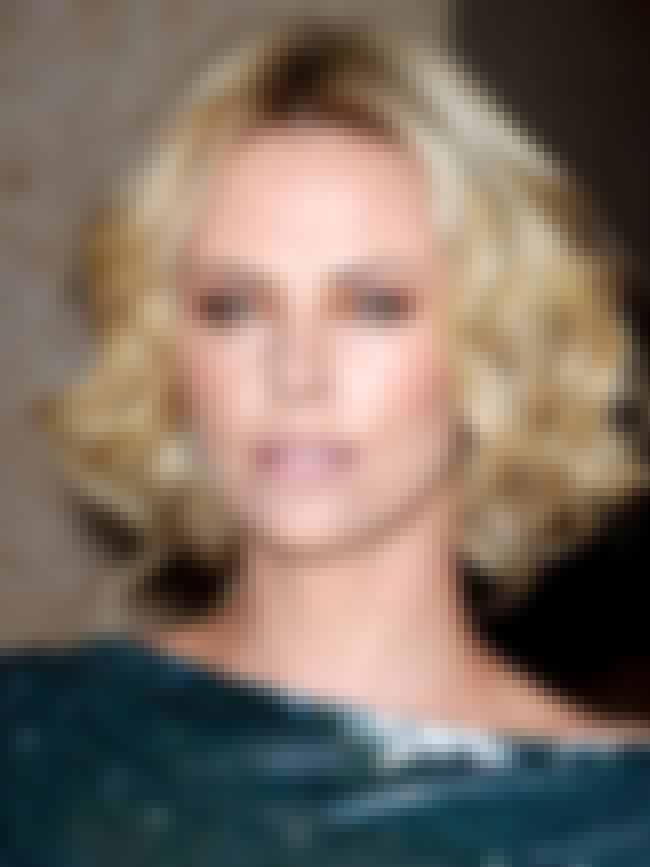 The Academy Award-winning actress rocked the wavy look in the spring of 2012 with her short-medium length hair. Charlize Theron's simple waves frame her kind face to create a softer look.
For Charlize Theron's look, curl medium-length hair with a small-barrel curling iron in one-inch sections to create a wavy look. Alternately, for already curly hair, use a hair dryer with a diffuser and some curling hair product to achieve the same look.
More About
Age: 41
Birthplace: Benoni, Gauteng, South Africa
Profession: Spokesperson, Film Producer, Model, Actor Film Director
Credits: Mad Max: Fury Road, Prometheus, Monster, Hancock
Also Ranked
#24 on The Best American Actresses Working Today
#47 on The Best Actresses in Film History
#72 on The Most Trustworthy Celebrities in the World
#11 on The Best Female Celebrity Role Models
see more on Charlize Theron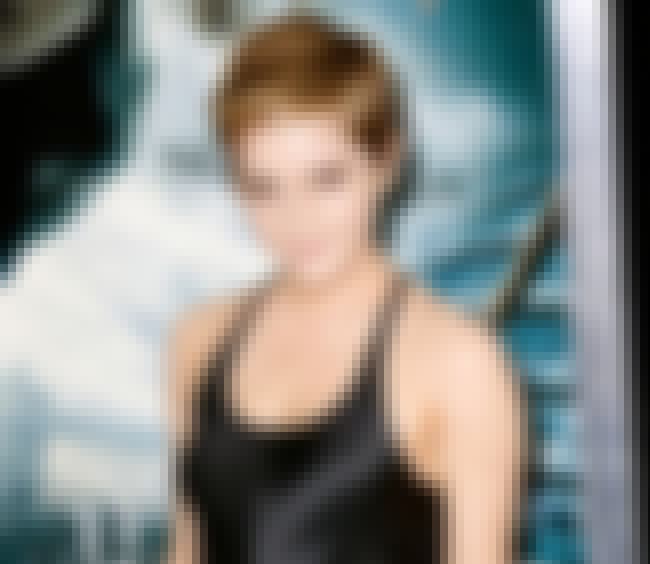 Showing fans that less can be more, "Harry Potter" star Emma Watson's short pixie look has been turning heads. Similar to the cut worn by blonde beauty Michelle Williams, Emma Watson has cropped her red hair to bring a mature level of sophistication to her look.
Creating the pixie look like Emma Watson is as simple as cutting hair down to a matter of inches. From then, day-to-day styling is super easy. Allow straight hair to air dry for a effortless look or use a bit of styling product and blow dry to add texture and volume.
More About
Age: 26
Birthplace: Paris, France
Profession: Model, Actor
Credits: Harry Potter and the Deathly Hallows: Part 1, Harry Potter and the Sorcerer's Stone, Harry Potter and the Chamber of Secrets, Harry Potter and the Deathly Hallows: Part 2
Also Ranked
#9 on The Best Living English Actresses
#12 on The Most Trustworthy Celebrities in the World
#43 on The Best Living American Actresses
#34 on The Greatest Former Child Stars
see more on Emma Watson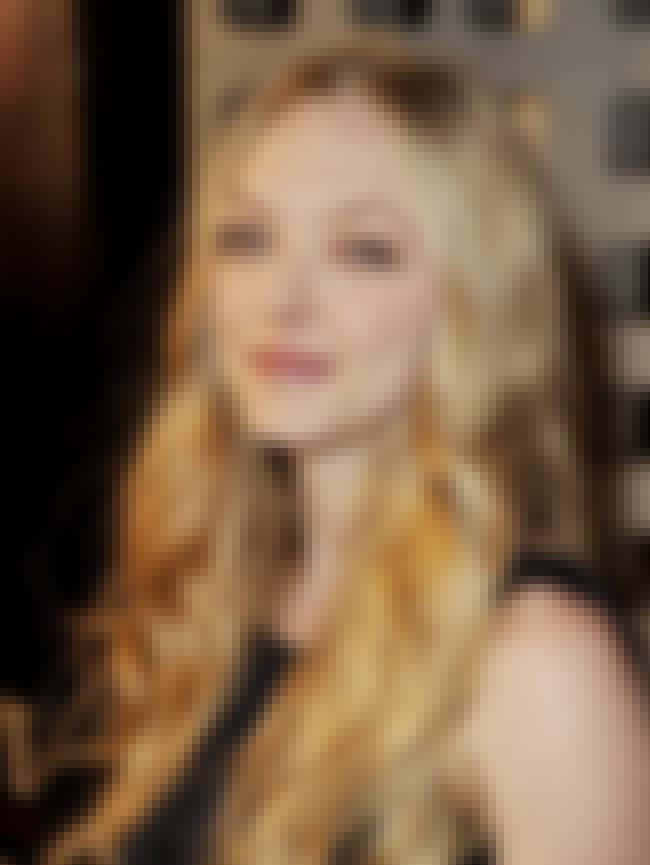 Instantly sexy and wanted by women around the globe, Amanda Seyfried's curly, blonde hairstyle is a classic favorite. Worn down, her long hair flows with tumbling curls to highlight the shine and catch the eye.
For the Amanda Seyfried look, start with long hair and ask for a layered cut. Then, create bounce and dimension by curling sections with a large-barrel curling iron and finishing with a shine glossing spray.
More About
Age: 31
Birthplace: Allentown, Pennsylvania, United States of America
Profession: Model, Actor, Singer
Credits: Les Misérables, Mamma Mia!, Dear John, Red Riding Hood
Also Ranked
#65 on The Best American Actresses Working Today
#43 on The Best Actors to Start Their Careers on Soaps
#77 on The Best Living American Actresses
#84 on Famous Women You'd Want to Have a Beer With
see more on Amanda Seyfried
Songstress Rihanna may change her hairstyle as often as some change their clothes but her hair rarely fails to disappoint. Whether it's straight or curly red hair, like she sports when walking the red carpet, her pixie-inspired short hair or the partially shaved head with the long, dark hair, Rihanna's many hairstyles are far from boring.
Unless you're a fan of wigs or constantly processing your hair at pricey salons, recreating Rihanna's look requires picking one of her many looks. The singer has been blonde, rocked a mohawk and gone from short, straight hair to long and curly overnight with each style looking better and better each time.
More About
Age: 29
Birthplace: Saint Michael Parish, Barbados
Profession: Fashion designer, Songwriter, Actor, Music artist Singer
Credits: The Hangover, Wreck-It Ralph, 21, I Love You Man
Also Ranked
#9 on The Best Current Female Singers
#31 on The Female Singer You Most Wish You Could Sound Like
#81 on The Greatest Singers of the Past 30 Years
#94 on The Druggiest Rock Stars of All Time
see more on Rihanna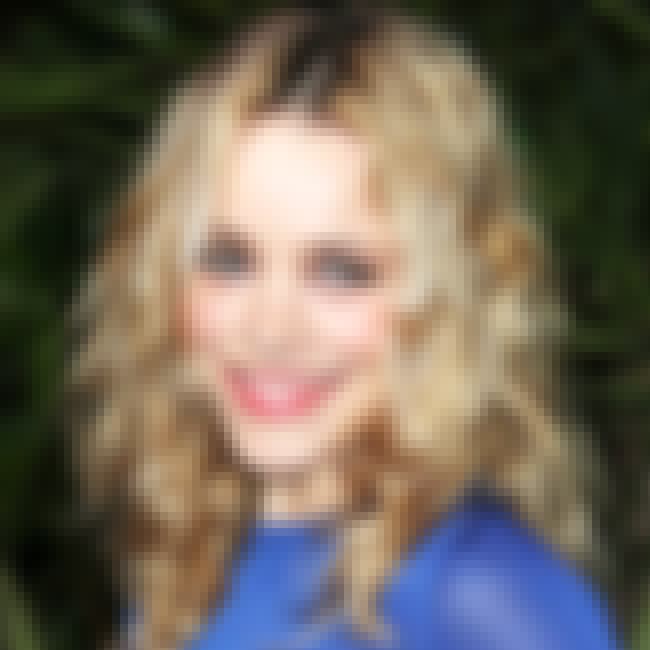 For some, showing dark roots with blonde hair is considered a sin but not for actress Rachel McAdams who embraces the look. She shoulder-length hair is extremely versatile and can be blow-dried smooth for a professional look or styled into wavy ringlets for a softer, sexier look.
For the cut, start with wispy bangs plus side bangs then leave the remaining hair medium-long, or just past the shoulders. Highlight and color as needed. Style as desired for the occasion.
More About
Age: 38
Birthplace: London, Canada
Profession: Actor
Credits: Midnight in Paris, Sherlock Holmes, Mean Girls, Spotlight
Also Ranked
#81 on The Best Actresses in Film History
#51 on The Greatest American Actresses of All Time
#7 on Famous Women You'd Want to Have a Beer With
#26 on The Funniest Canadian Comics & Actors of All Time
see more on Rachel McAdams