restaurants

Cheesecake Factory Recipes f p @

577 votes

518 voters

133k views

7 items

Follow
What could be better than a trip to The Cheesecake Factory? Making their delicious food right in your own home, of course! This list provides recipes instructions for preparing some of The Cheesecake Factory's signature meals, desserts, and drinks at home. Sure, it's always nice to dine out, but if your budget is tight, you'd like to save some money, or simply don't feel like leaving your cozy home for a noisy restaurant, why not try your hand at making one of these delicious Cheesecake Factory meals on your own?
Maybe you're looking for The Cheesecake Factory sour apple martini recipe? Or maybe you want some of their delicious buffalo wings, made in the comfort of your home. No matter what Cheesecake Factory recipes you're craving, this recipe list has something to satisfy you.
What are the best Cheesecake Factory recipes to make at home? Vote below and be sure to also check out our guides to cooking
Buffalo Wild Wings
and
Red Lobster recipes
at home!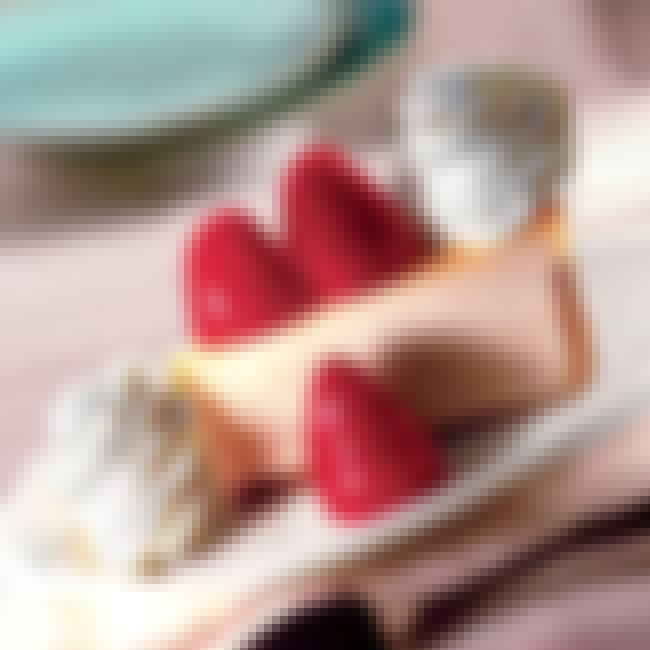 If you're a fan of the Cheesecake Factory's original cheesecake and would like to make it homemade at home, you're in luck. It's very easy to make.
Preheat your oven to 475 degrees. Add a 1/2 inch of water into pie plate and place in oven. Next, combine 1 1/2 cups of crushed graham crackers, 1/4 tsp. of ground cinnamon and 1/3 cup of melted margarine. Press the mixture into a 9-inch springform pan lined with parchment paper. Wrap a piece of aluminum foil around the bottom and place in freezer until the filling mixture is done.
Place 4 - 8oz. pkgs. of cream cheese, 1/4 cup of granulated sugar, 1/2 c. of sour cream, 2 tsp. of vanilla extract in a bowl and blend with an electric mixer until smooth. Whisk five eggs and add to mixture. Blend slightly. Remove crust from freezer and pour the filling inside. Place the pie plate inside of springform pan. Bake for 12 minutes. Turn oven down to 250 and cook the pie until the top is golden brown, approximately 50 to 60 minutes. Place pie on wire rack to cool.
Combine 1/2 cup of sour cream and sugar and spread over the top of the cake. Cover the pie and refrigerate for four hours.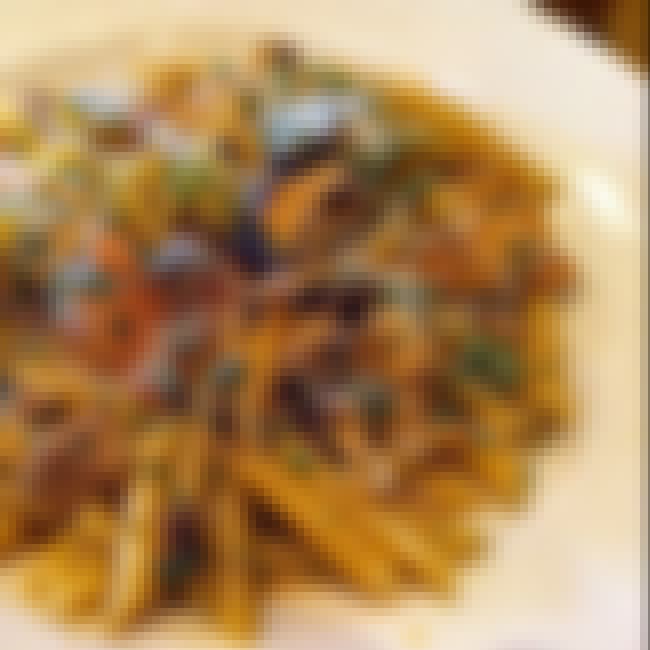 Pasta Da Vinci is another easy meal to make at home.
Boil two servings of penne pasta, al dente. Follow the instructions included on the box. Saute 1/4 cup of red onions, 1/2 c. of quartered button mushrooms, 1 tsp. of chopped garlic in butter. When done, remove from pan and set aside. Cut two chicken breasts into bite-size pieces and saute. Remove and set aside. Melt 2 tbsp. of butter in pan over low-medium heat. Sprinkle 3 tbsp. of flour onto the butter and stir until it forms a roux. Next, add in 1 cup of Madiera wine, 1/2 cup of water and 2 tbsp. of heavy cream. Stir constantly over medium-high heat until sauce thickens. Add 1 tbsp. of parsley and simmer for about three minutes. Add chicken, mushrooms, garlic and onions and simmer for another two minutes. Pour entire mixture over pasta and top off with fresh-grated Parmesan cheese.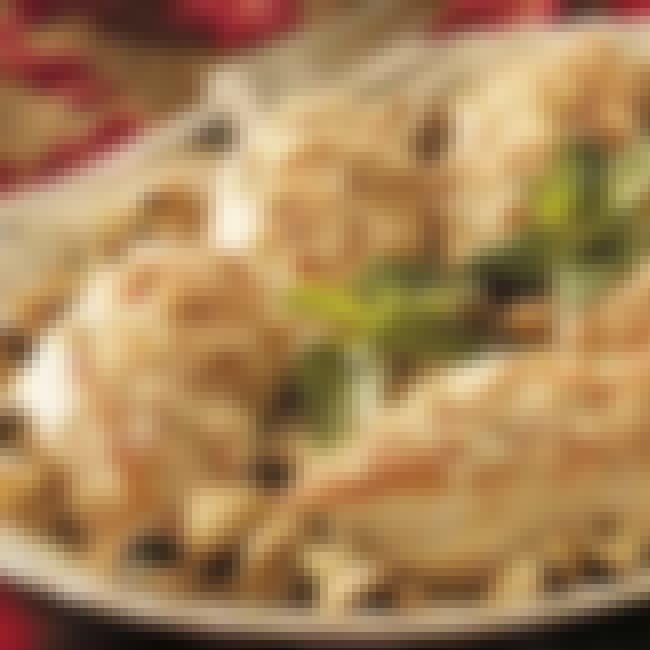 Romano chicken is another popular dish at the Cheesecake Factory that can be made at home for very cheap.
Take 2 chicken breasts, either thin-sliced or two regular that have been pounded down to 1/2-inch thick, and dip into 1/2 c. of flour mixed with salt and pepper. Whisk together 1 egg and 2 tsp. of water. Dip chicken into the mixture and then into 2 tbsp. of romano cheese, fresh or jarred. Fry the chicken on medium-high heat for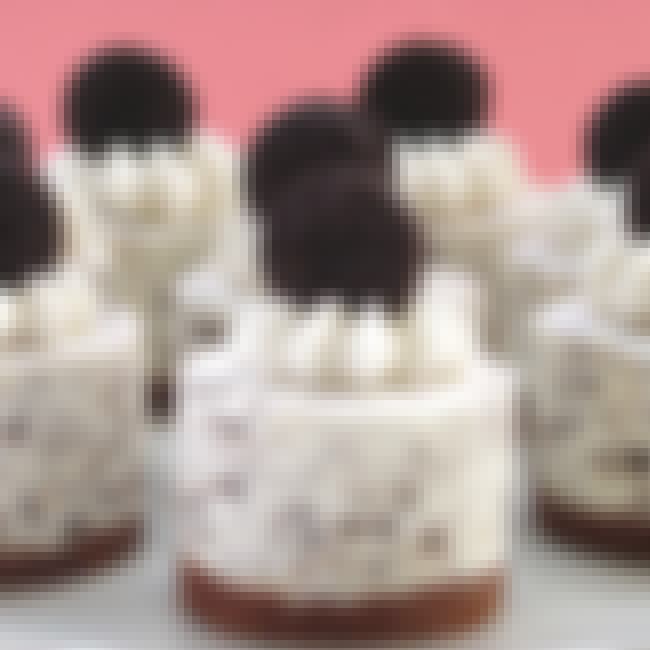 Oreo cheesecake is a sinfully delicious treat from the Cheesecake Factory. Here's how to make your own.
Before you begin, make sure all of the ingredients you'll be using are at room temperature.
Melt 2 tbsp. of butter and mix with 1 1/2 cups of coarsely crushed oreo cookies. (Approximately 25 cookies.) Press the crushed crumbs into a 9-inch springform pan. Make sure the sides are 1 1/2 inches tall.
Beat 1 1/2 lbs. of cream cheese until fluffy. Gradually add in sugar, continuing to beat until smooth. Add in eggs and beat until blended. Add sour cream and blend. Stir in five coarsely crushed Oreo cookies with a spoon. Pour mixture into pan. Sprinkle 10 coarsely chopped cookies on top. Bake in a preheated oven at 325 degrees for one hour and 15 minutes. Open the oven door and leave it open for about one hour before removing from the oven. You'll then need to refrigerate for 24 hours.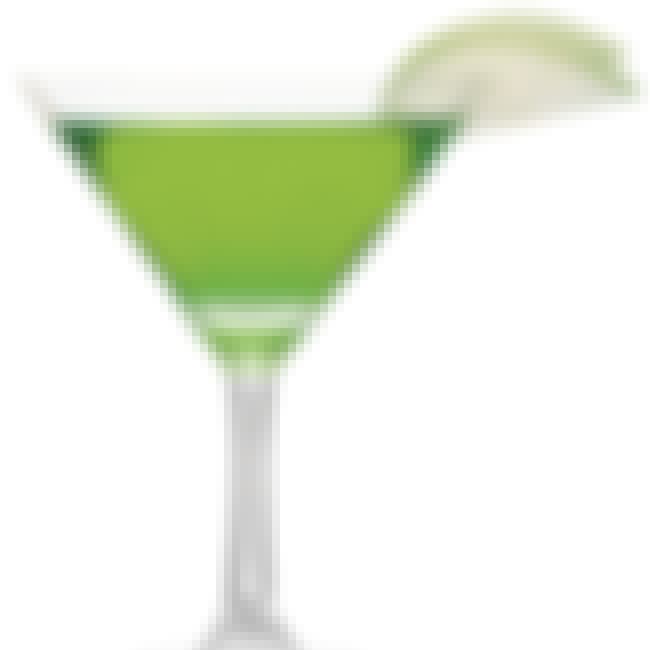 Going out to restaurants and drinking can cost you a pretty penny. If you're a fan of Cheesecake Factory's Sour Apple Martini, you can make it at home and save yourself a ton of dough.
Shake 1 oz. of Apple Pucker, 1/2 oz. of Midori, 1/2 oz. of Sky Vodka and 1 1/2 oz. of Sweet and Sour Mix together and serve over ice. Easy peasy and delicious!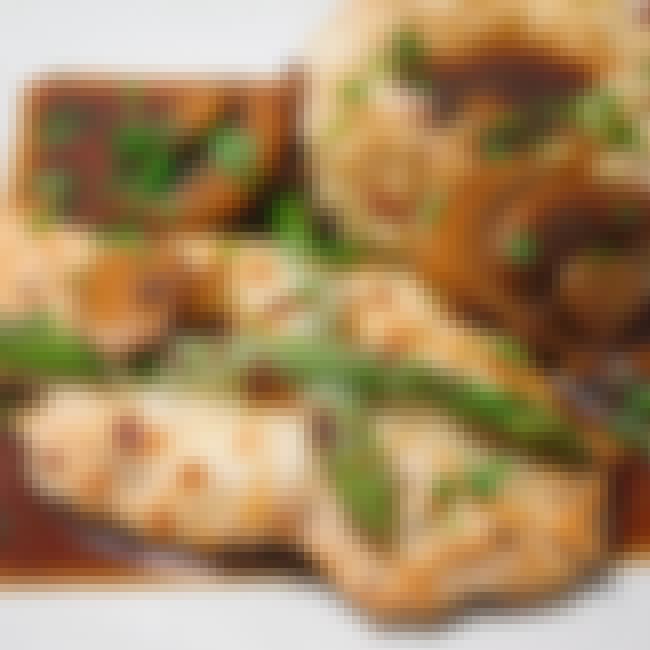 This Cheesecake Factory recipe is surprisingly easy to make and most of the ingredients you probably already have on hand.
First, you'll need one lb. of chicken. You can either use thin sliced chicken or regular chicken breasts pounded thin. Next, dredge the chicken in a mixture of flour, salt, black pepper and paprika, to taste. Fry the chicken in a frying pan with oil and butter until thoroughly cooked. Once done, remove from pan and store in stove to keep warm. Drain oil from pan. Add 1/2 cup of Madeira wine and boil until there's approximately 2 tbsp. left. Remove the brown bits once done. Add in 3/4 of a cup of chicken broth and boil for one minute, stirring the entire time. Add 1 tsp. of cornstarch previously mixed with one tsp. of water until blended. Allow the sauce to simmer for one minute, whisking the entire time. When the sauce is done, pour over the chicken and enjoy!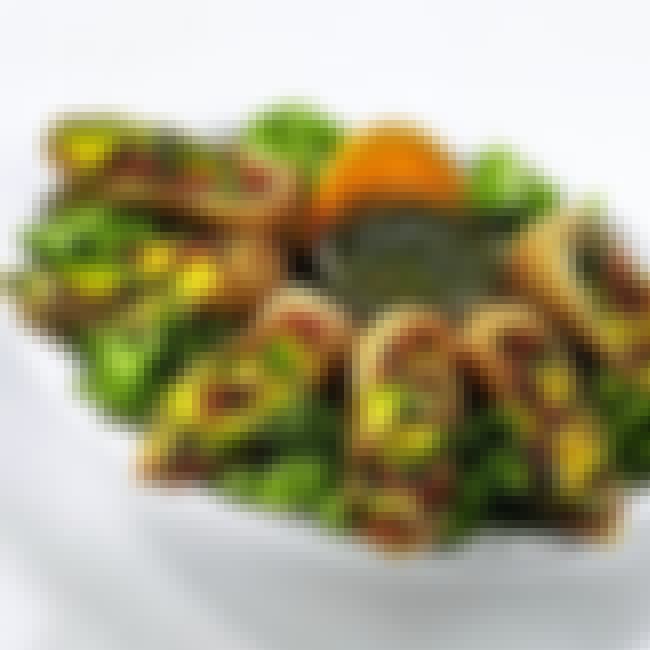 Avocado eggrolls require quite a few ingredients, which can get a bit expensive if you don't have the ingredients on hand, but the end result makes it all worth it.
Stir together 3 to 4 tsp. of white vinegar, 1 tsp. of balsamic vinegar, 1/2 tsp. of tamarind pulp, 1/2 cup of honey and a pinch of powdered saffron. Microwave in a microwave safe bowl for one minute. Stir again to make sure the powdered ingredients have completely dissolved. Next, pour the mixture into a blender along with a 1/2 cup of cashews, 2/3 cup of cilantro, 2 garlic cloves, 2 green onions, 1 tbsp. of sugar and 1 tsp. each of ground black pepper and ground cumin. Once blended, pour mixture into a bowl and add in oil. Stir to blend and then place in fridge to keep cool.
Combine 1 large avocado, diced, with 2 tbsp. of sundried tomatoes in oil, chopped finely, 1 tbsp. of minced red onion, 1/2 tsp. of chopped fresh cilantro and 1 pinch of salt in a bowl and stir gently. Place equal amounts of filling into eggroll wrappers. Make sure to position the wrapper so a pointed end points towards. Fold bottom corner up, approximately 1/4 of the way. Baste the remaining edges with butter and fold over. Make sure to press to seal. Deep fry the wrappers at 374 degrees for 3 to 4 minutes, until they are golden brown. Drain and serve with dipping sauce.