interesting

The Most Important "Firsts" In Film History f p @

1k votes
200 voters
27k views
22 items
Follow
Embed
List Rules Vote up the coolest "firsts" in the history of film.
We can trace the
history of filmmaking
back to the 1890s. Motion pictures were initially considered a novelty, a peep show booth at a fair. Technology in film moved fast, and within 20 years, filmmakers figured out how to edit scenes together to make a comprehensible story and properly light a set. By 1926 motion pictures were already using sound. There are so many cool firsts in film history that are often overlooked.
This film firsts list is not just a technical account of the history of cinema. It's a combination of movie history firsts and cool firsts. When was the first time a cellphone was used? When was virtual reality first introduced on the silver screen? Movies have always been one step ahead of history, breaking down walls and tearing down stereotypes. The
first cinematic interracial kiss
came in 1957, 10 years before
Loving v. Virginia
legalized interracial marriage nationwide. Hollywood was sending characters to the moon in 1902,
decades before NASA
.
Tropes are also on this list of film firsts. What was the first film to use
body-swapping
as a plotline? You know, like when an uptight father doesn't understand his son and the son doesn't get why his dad is such a grump all the time, so they switch places in order to see what it's like to live in the other person's shoes. What about the nerdy girl makeover trope? A mousy gal with glasses, a bad haircut, and no sense of style suddenly becomes totally gorgeous with a few makeover tips and contact lenses.
Read about those Hollywood firsts in film and more. Also, make your voice heard. Be sure to vote up the coolest movie history firsts.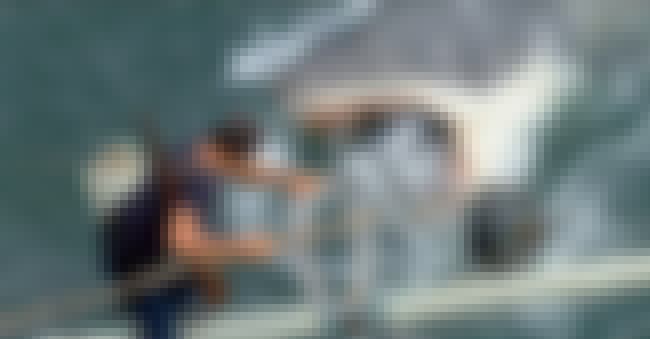 Steven Spielberg was only 27 years old when he directed
Jaws
(1975), and the film totally changed cinema forever.
Jaws
pretty much invented the concept of the summer blockbuster. During its initial run, the horror movie brought in $260 million, which may not seem like a lot of money for summer films today. However, when adjusted for inflation,
Jaws
has
earned
a total of
$1,098,916,300
. Before
Jaws
, films were
traditionally released
only in major markets, then slowly rolled out across the country.
Jaws
opened nationwide right away and distributors took notice of the massive box office success.
More About
Actors: Steven Spielberg, Richard Dreyfuss, Roy Scheider, Robert Shaw, John Searle, + more
Initial Release: 1975
Directed by: Steven Spielberg
Also Ranked
#9 on The Greatest Film Scores of All Time
#62 on The Greatest Soundtracks of All Time
#65 on The Best Psychological Thrillers of All Time
#3 on The Best '70s Horror Movies
see more on Jaws
Pixar has made so many great movies.
Toy Story
(1995) was the very first feature-length animated movie to be made
entirely using CGI
. The three films in the
Toy Story
franchise have grossed nearly $2 billion worldwide and a fourth installment is expected in 2018. Pixar's CGI set a very high bar for the animation boom that occurred in the two decades after
Toy Story
's release.
More About
Actors: Tom Hanks, Tim Allen, Don Rickles, Penn Jillette, Annie Potts, + more
Initial Release: 1995
Directed by: John Lasseter
Also Ranked
#2 on The Best Animated Films Ever
#24 on The Best Fantasy Movies
#31 on The Most Rewatchable Movies
#6 on The Best Movies for Kids
see more on Toy Story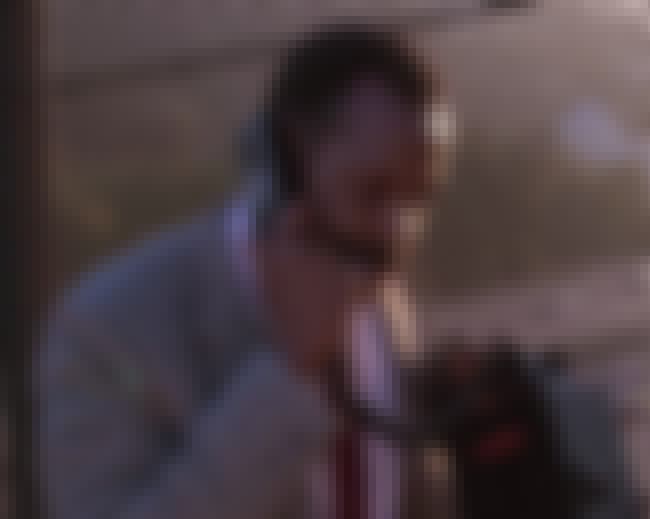 It barely resembles the tiny cell phones we're used to, but Danny Glover's character
Roger Murtaugh has a cell phone
in
Lethal Weapon
(1987). The two-pound cell known as "the brick" actually became quite popular in the 1980s. You may also remember Gordon Gekko (Michael Douglas) had one for all his on-the-go financial wheelings and dealings in
Wall Street
(1987).
More About
Actors: Mel Gibson, Gary Busey, Danny Glover, Joan Severance, Darlene Love, + more
Initial Release: 1987
Directed by: Richard Donner
Also Ranked
#4 on The Best '80s Action Movies
#38 on The Best Christmas Movies of All Time
#1 on The Best Buddy Cop Movies
#58 on The Most Rewatchable Movies
see more on Lethal Weapon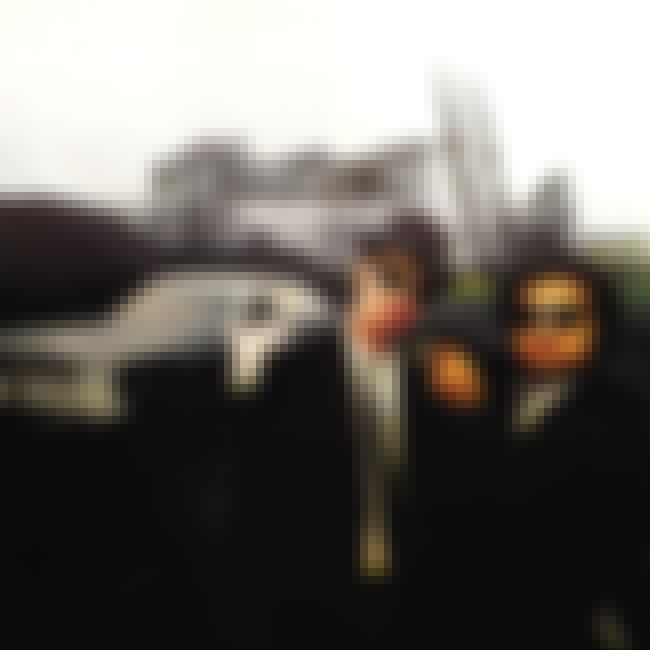 Saturday Night Live
has produced a lot of sketches that turned into movies. Some are great (
Wayne's World
), some are not so great (
MacGruber
). The
first sketch-turned-movie
was 1980's
The Blues Brothers
, starring original
SNL
cast members Dan Akroyd and John Belushi as the Elwood Brothers, two men on a mission from God. There has been a total of 12
SNL-
inspired movies, but it's hard to top the first.
More About
Actors: Carrie Fisher, Aretha Franklin, Steven Spielberg, Ray Charles, Dan Aykroyd, + more
Initial Release: 1980
Directed by: John Landis
Also Ranked
#42 on The Best Musical Movies of All Time
#33 on Musical Movies With the Best Songs
#42 on The Best '80s Action Movies
#15 on The Greatest Soundtracks of All Time
see more on The Blues Brothers