quotations

Cowboys and Aliens Movie Quotes f p @

37 votes

15 voters

13k views

12 items

Follow

Embed
Looking for some great 'Cowboys and Aliens' movie quotes? We've got 'em. 'Cowboys and Aliens' is filled with great quips about...well...cowboys. And aliens. What more could we possibly want? The 2011 action sci-fi movie, directed by Jon Favreau, stars Daniel Craig, Harrison Ford and Olivia Wilde. Great cast, great idea (aliens invading a Western town, epic!) and great quotes. Don't see your fave 'Cowboys & Aliens' quote listed? Feel free to add it to the list!
Summer 2011 was chock full of quotable blockbuster movies. For more quotes, take a look at our lists for the best lines from
'Captain America: The First Avenger'
,
'Transformers: Dark of the Moon'
,
'X-Men: First Class'
,
'Super 8' and
'Green Lantern!'
Colonel Dolarhyde: "You, you're going with us. You're gonna use that weapon - it's the only thing that counts. I figure you owe me."
Jake Lonergan: "I don't see it that way."
After an alien escapes, the men realize they've got to find it - and fast. Colonel Dolarhyde knows that arm cuff Lonergan's wearing may be their only hope.
Colonel Dolarhyde: "What the hell..."
Yes, what the hell indeed. Colonel Woodrow Dolarhyde (Harrison Ford) can't believe his eyes when the aliens first attack his small town of Absolution.
Ella: "I need to know where you came from."
Jake Lonergan: "So do I."
The chemistry between Jake and Ella (Olivia Wilde) is obvious from the start. Ella tries hard to help Jake figure out who he is and why he's in Absolution.
see more on Need to Know
Colonel Dolarhyde: "I want that man. You give him to me now, or I'm gonna take him."
Colonel Dolarhyde definitely wants Jake. Now. Though he soon learns he NEEDS him. These two are going to have to work together if they want to survive.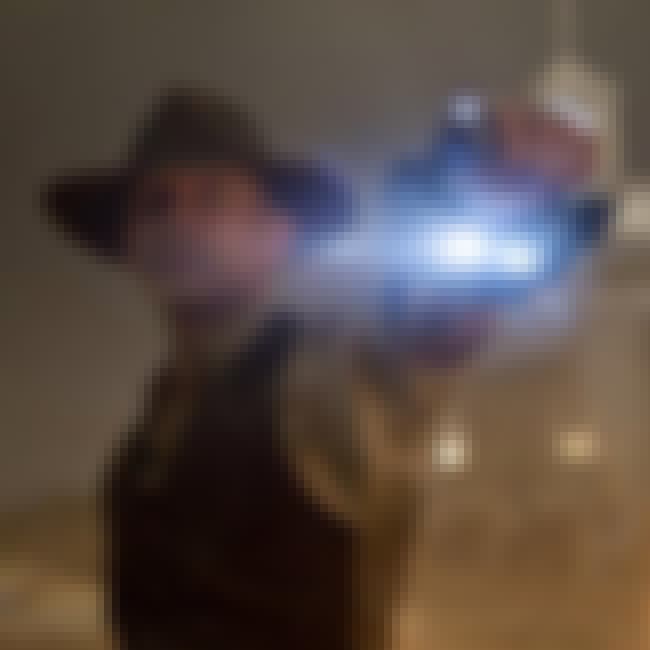 Colonel Dolarhyde: "What is that thing?"
Jake: "Why are you asking me?"
Colonel Dolarhyde: "Because you shot it!"
Great dialogue between everyone's favorite action stars: Harrison Ford and Daniel Craig. The cast for 'Cowboys & Aliens' is definitely off the hook, and the interaction between Ford, as a curmudgeonly colonel, and Craig, as the alien-battling stranger "Jake," makes for some memorable quotes!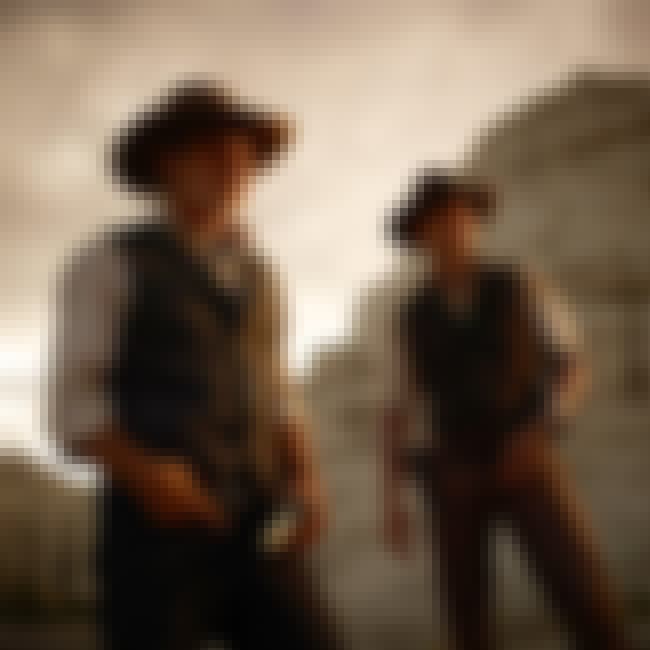 Jake: "Do I know you?"
Ella: "You don't remember anything?"
Ella can't believe that Jake is absolutely clueless about his own identity. With her help, though, he'll start to put the pieces together.
Sheriff John Taggart: "Jake Lonergan, you mind following me over to the office so we can have us a little chat?"
Jake: "I think you've got the wrong man."
Sherrif Taggart: "Well, I'm gonna need you to come with us all the same."
Jake: "I wouldn't do that if I was you." (Jake proceeds to fight the lawmen and winds up taking his gun, with plans to shoot the sheriff)
Emmett Taggart: "No!"
Jake: (looking down the gun barrel) "I don't want any trouble."
When Sheriff John Taggart (Keith Carradine) finds Jake in the saloon, a classic Western-style battle ensues. Jake says he doesn't want any trouble - yet he doesn't hesitate to defend himself, pointing the gun at the sheriff. He's interrupted by the sheriff's son, Emmett (Noah Ringer).
Ella: "If we don't stop them, there will be no survivors."
Ella definitely has the right idea. These aliens are taking everyone, abduction by abduction. If this group can't find a way to pull together and battle the enemy, they're goners.