history

14 Fascinating Things Most People Don't Know About Anne Frank's Family f p @

71k views
14 items
Follow
Embed
Anne Frank's story was first published in 1947, under the title The Annex. Since then, the work now known as The Diary of Anne Frank has enthralled and touched people all over the world, becoming required reading in the process. Perhaps it's the personal feel of the manuscript that makes it so vital: it details the daily life of a young Jewish girl, who, along with her family and several other individuals, hid from the Nazis during World War II in a secret annex in Amsterdam. Tragically, Frank's fate mirrors that of so many other individuals during the war. She and her companions were discovered and arrested on August 4, 1944.
What happened to everyone in The Diary of Anne Frank? What was the fate of her mother Edith and father Otto, and did Peter van Pels survive? The sad truth is that most of the people in The Diary of a Young Girl died in concentration camps. Their stories, as well as those of the heroic associates who risked their lives attempting to save them, provide a gripping microcosm of the horror, heartbreak, and oppression inflicted upon the people of Nazi-occupied Europe.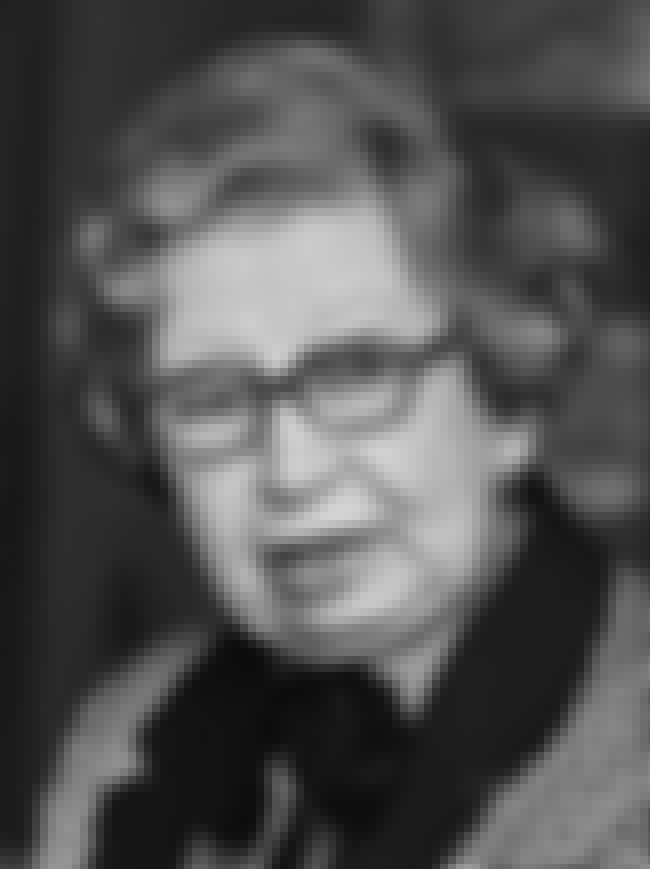 Hermine "Miep" Gies was an employee at the company formerly owned by Otto Frank. Gies, her husband Jan, and two other employees helped hide and aid the eight fugitives living in the secret annex. She was especially close with Anne Frank, and even gave her her first pair of high heels.
On August 4, 1944, Nazi policemen entered the office and began to interrogate Gies and her coworkers. They stormed their way into the annex, discovering and arresting the eight fugitives. The two male employees, Victor Kugler and Johannes Kleiman, were taken away as well, but Gies was told to stay in the office and not to move. As night fell, Gies decided to remove any possessions from the annex before it was completely ransacked by the Nazis. With her colleague Elizabeth "Bep" Voskuijl, Gies entered the annex and immediately recognized the notebooks and papers that comprised Anne's diary strewn all over the floor. Gies gathered as much of the paper as she could, and hid the diary in her desk.
Had Gies read the diary, she would have had to destroy it, as it contained a lot of potentially incriminating information about the individuals who had helped the Franks and the other annex members. Instead, out of respect for Anne, she kept it, unread. When Otto Frank was officially notified of his daughter's death, she presented it to him with the words, "Here is your daughter Anne's legacy to you."
Gies's words proved prophetic. The Diary of Anne Frank has sold over 30 million copies and has been translated into more than 70 different languages.
Gies's 1987 memoir Anne Frank Remembered was an international bestseller. She was honored at Yad Vashem and knighted by Queen Beatrix of the Netherlands. She died in 2010 at age 100, the last survivor of the group that attempted to save the eight inhabitants of the annex.
see more on Miep Gies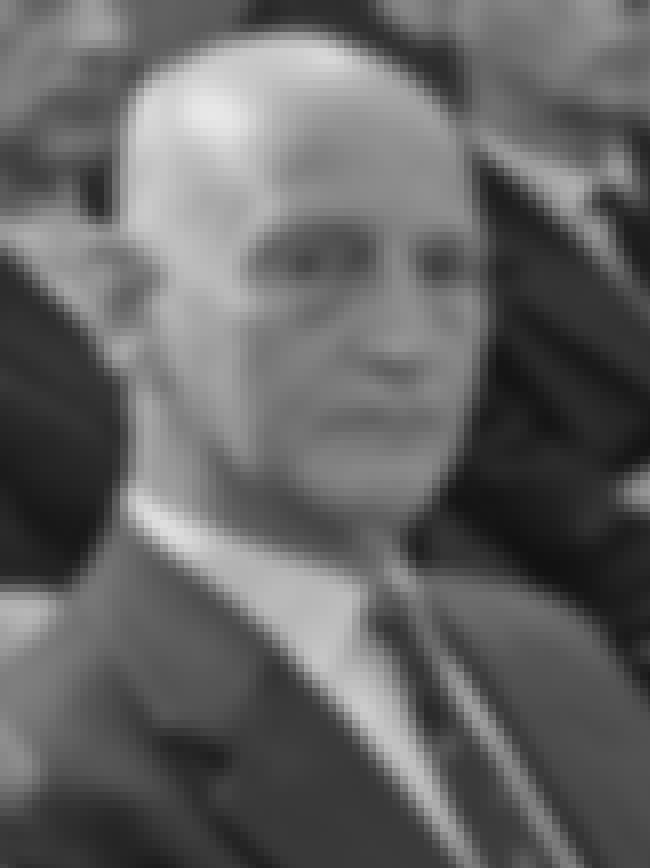 Otto Frank was born in Germany in 1889. The son of a Jewish banker, he served in the German military in World War I and eventually took over the family's banking business. When the bank went under in the early 1930s, the enterprising Frank began Opekta, a company that marketed spices and pectin.
Getting a grim sense of Germany's political future, Frank left for the Netherlands in 1933 with his wife and two daughters. But the family was again placed in danger when the Nazis invaded in May of 1940. Frank was forced to transfer ownership of his company to avoid confiscation, and began making preparations to hide in a secret annex of his company's building in central Amsterdam. When his eldest daughter Margot received a summons to a German labor camp, Frank and his family moved into the annex on July 6, 1942. They were eventually joined by four other individuals, the van Pels family and Fritz Pfeffer.
Frank's trusted employees spread rumors that the family had escaped to Switzerland to throw the authorities off the trail. The ruse worked until August 4, 1944, when police stormed into the offices and the annex. Frank and all seven of the other annex occupants were arrested and sent to Auschwitz. Frank was separated from his family during the selection process, and his wife and daughters assumed that he had been gassed upon arrival. But Frank was the only member of the group of eight to survive. He was liberated by Soviet soldiers on January 27, 1945.
Frank made his way back to Amsterdam and slowly pieced together the fate of his family. When Miep Gies shared Anne's diary with him, he decided to have it published. Frank remarried another Holocaust survivor in 1953, and lived out the rest of his life in Switzerland. He passed away in 1980.
see more on Otto Frank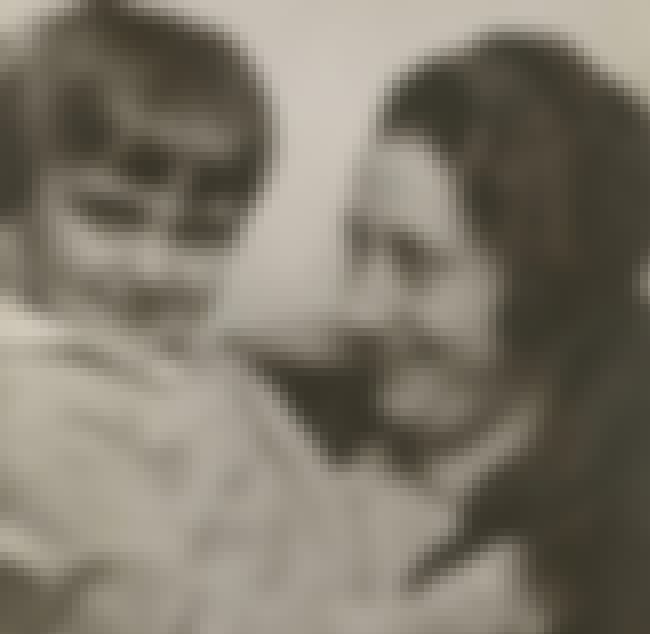 Edith Frank - formerly Holländer - was the daughter of an affluent German businessman. She married Otto Frank in 1925, and despite the supposed lack of passion in their marriage, they had two children: Margot in 1926, and Anne in 1929. A typical housewife of the period, Frank managed the household and raised her two children as diligently as she could, despite the upheaval in the family's lives.
The Frank family was separated upon arrival at Auschwitz, but the daughters and their mother managed to stay together for several months. Frank and Margot were eventually offered transport to a labor camp in East Prussia, a less harsh environment than Auschwitz - but Anne, because she had already developed scabies, was not. Deciding not to abandon Anne, the Franks stayed in Auschwitz.
With the Soviets poised to overrun Poland, the Nazis began the process of emptying out Auschwitz and sent large transports to other camps. In late October of 1944, Anne and her sister were selected for a train to Bergen-Belsen. Frank, already starting to deteriorate, was not considered healthy enough to travel. Eyewitnesses observed that Frank had begun to give her food to her daughters, and she was weak.
After being separated from her children and believing that her husband was dead, Frank was overwhelmed by the trauma and severity of her situation and began to lose her grip on her mental and physical health. In early 1945, she was admitted to the Auschwitz-Birkenau sick bay with a fever of 106 degrees, and died there on January 6. She passed away just three weeks before the camp's liberation, unaware that her husband was alive a mile-and-a-half away at the men's camp at Auschwitz I.
Initially, when he read his daughter's diary, Otto Frank decided to edit out much of how his daughter characterized his wife. Anne and her mother had clearly butted heads as Anne came to adolescence, and the diary contained statements like, "And, in most things, my mother is an example for me, but precisely an example of how it shouldn't be."
Although Anne sometimes fought with her mother, observers described their relationship at Auschwitz as intensely close and loving.
see more on Edith Frank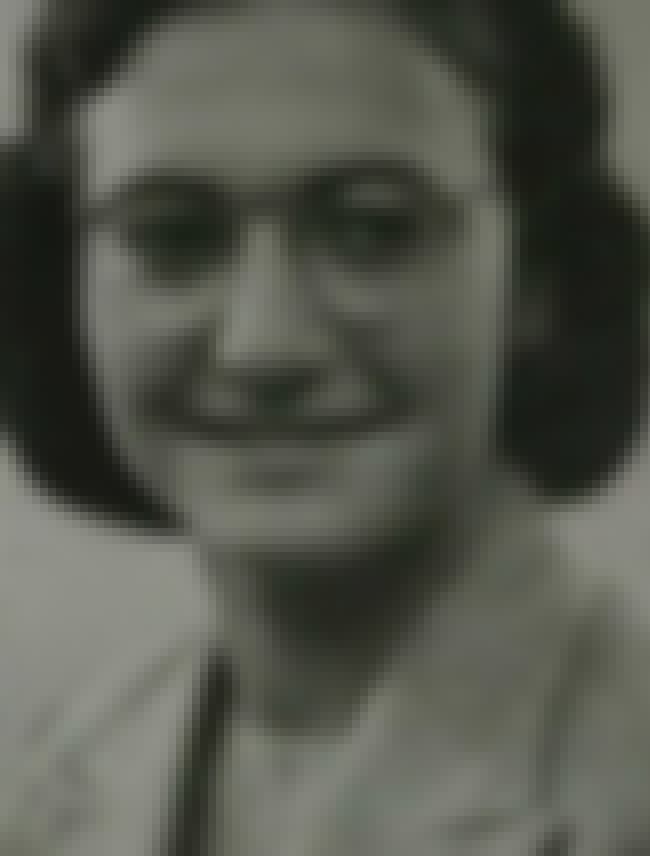 Margot Frank, Anne's older sister, was born on February 6, 1926. Margot seemed more reserved and obedient than her sister, and she had a much better relationship with their mother. Her summons by the Nazis to a labor camp prompted the Frank family to move to the hidden annex.
The closeness of Anne's relationship with her sister is revealed in a diary entry on March 20, 1944, which includes a letter Margot wrote to her about Peter van Pels, the only adolescent male in the annex:
"Evidence of Margot's goodness. I received this today, 20 March 1944:

'Anne, yesterday when I said I wasn't jealous of you, I wasn't being entirely honest. The situation is this: I'm not jealous of either you or Peter. I'm just sorry I haven't found anyone with whom to share my thoughts and feelings, and I'm not likely to in the near future. But that's why I wish, from the bottom of my heart, that you will both be able to place your trust in each other. You're already missing out on so much here, things other people take for granted.'"
Margot and Anne remained together until the very last days of their lives. Unfortunately, transport to Bergen-Belsen meant entering a camp that was completely overwhelmed. A lack of food, health care, and sanitation caused serious diseases to kill many of the camp's inhabitants. Margot died of typhus, sometime in early March of 1945. Anne died only days after her sister.
see more on Margot Frank
Peter Van Pels Died Just Before Mauthausen Was Liberated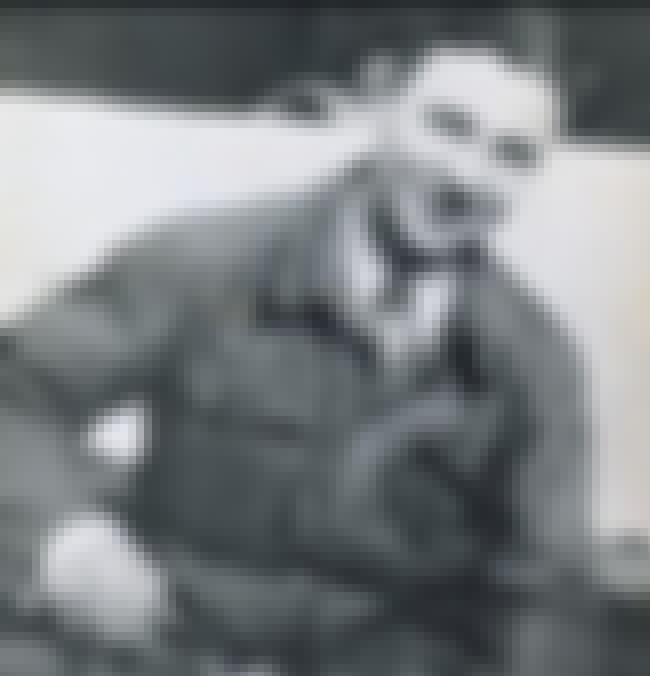 Peter van Pels was the only son of Hermann and Auguste van Pels. He was 15 when he joined the Frank family in the annex. Anne Frank initially found him uninteresting, but eventually the two developed a romantic relationship that culminated in her first kiss. However, Anne confessed to her diary that Peter may have merely be a stand-in for the real love of her life, Peter Schiff, another boy she knew when she was younger.
Van Pels survived the initial selection at Auschwitz; of the 1,019 individuals who arrived at the camp in van Pels's and Anne's transport, over 500 were immediately gassed, including all children under 15. After van Pels's father died, Otto Frank took him under his wing. Van Pels secured a position at the camp's postal facility, which meant access to parcels that contained food.
In January of 1945, "death marches" were ordered for those prisoners still healthy enough to walk. Frank claimed that he urged van Pels to stay behind, but that the younger man decided to take his chances and march. Van Pels survived the march to Mauthausen but, upon arrival in late January, was given a brutal assignment with an outdoor labor force. He was admitted to the infirmary in April of 1945 and died sometime around May 2, just before the camp was liberated by the Allies.
see more on Peter van Pels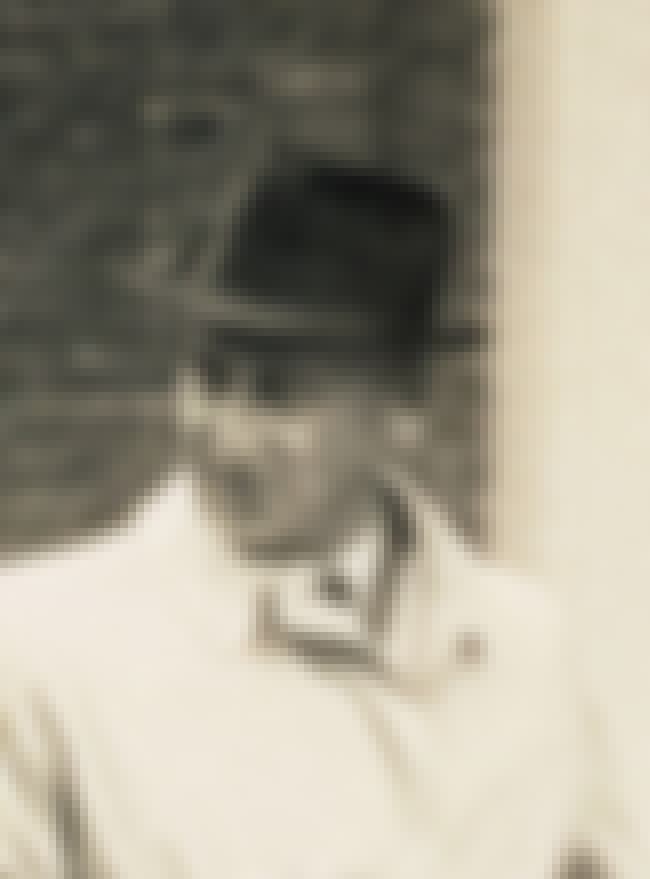 Hermann van Pels - or Hermann van Daan, as he was known in Anne Frank's diary - was the head of a German-Jewish family that had emigrated to Amsterdam. Forced to sell his German business, van Pels was hired by Otto Frank to work at Opekta. The van Pels family joined the Franks in the annex a few weeks after the Franks first went into hiding. Although van Pels and his wife Auguste fought in front of the other inhabitants of the annex, they were also affectionate.
Van Pels did not survive his confinement at Auschwitz. He quickly became despondent, injured his hand, and requested to be sent to the sick bay. Deemed unfit for labor, van Pels was selected for the gas chamber while in the infirmary, and was murdered in mid-October, 1944.
see more on Hermann van Pels
Auguste Van Pels's Death Is A Mystery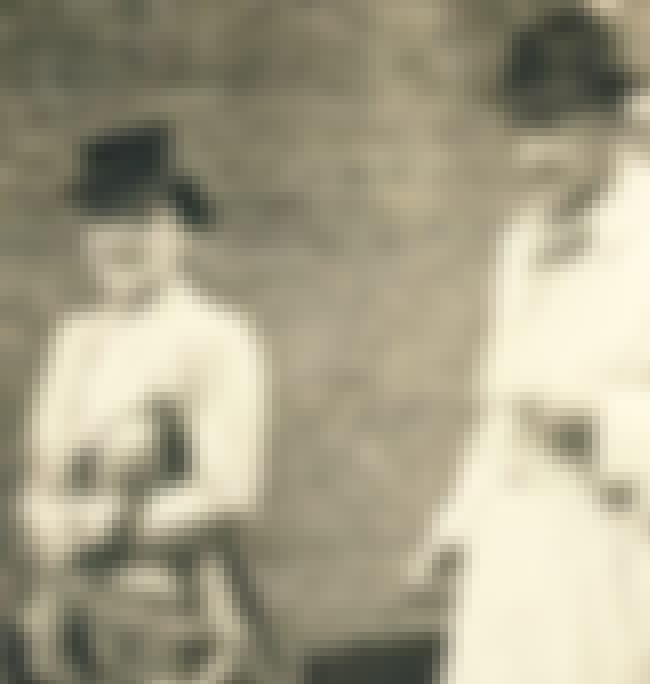 Auguste van Pels, Hermann van Pels's wife, is referred to as "Mrs. Petronella van Daan" in Anne Frank's diary. Apparently, she was difficult to live with. This is a typical diary entry about her:
"For the umpteenth time, Mrs. van Daan is sulking. She's very moody and has been removing more and more of her belongings and locking them up. It's too bad Mother doesn't repay every van Daan 'disappearing act' with a Frank 'disappearing act.'"
Van Pels's journey within the concentration camp structure mirrored that of Anne and Margot Frank's, until all three reached Bergen-Belsen. From there, van Pels was transported to a satellite camp at Buchenwald, and in April of 1945, she went to Theresienstadt, the former Czech staging point for Auschwitz and one of the last remaining camps still in German hands. She died around this time, but the circumstances are unclear. While official records indicate she made it to Theresienstadt alive, survivor and fellow Bergen-Belsen inhabitant Rachel van Amerongen-Frankfoorder maintains that Nazi guards deliberately threw her under the wheels of the moving transport, killing her on the spot.
Fritz Pfeffer's Representation In Anne's Diary Caused Friction
Fritz Pfeffer was Miep Gies's dentist, as well as being an acquaintance of the Franks. The German-Jewish divorcee had fled Germany with his Christian girlfriend Charlotte Kaletta. Just as Nazi laws prevented their marriage in Germany, similar restrictions banned their cohabitation in Nazi-occupied Amsterdam. Forced to register at different addresses, they separated but remained a couple.
In August of 1942, with Nazi roundups of Jews escalating, Pfeffer asked Gies about a hiding place. She went to Otto Frank, who agreed to allow him into the annex. Anne Frank's tense relationship with Pfeffer is underlined by her pseudonym for him, "Mr. Dussel" - it means "Mr. Nitwit" in German.
Pfeffer survived the initial selection process at Auschwitz and was placed in the same work detail as Otto Frank. He was transported to Sachsenhausen with other medically trained prisoners, and was later sent to Neuengamme, another concentration camp with dreadful conditions. Pfeffer died there on December 20, 1944, of an intestinal infection and general poor health.
His girlfriend, Charlotte Kaletta, was initially quite close to Otto Frank after the war. After Anne's diary was published, however, she was appalled by the depiction of Pfeffer and ultimately became estranged from Frank. Kaletta married Pfeffer posthumously in 1950, and never publicly discussed her connection to The Diary of Anne Frank.