politics

Every Week Of The Trump Administration, Ranked By Insanity

3.9k votes
420 voters
13.6k views
34 items
Follow
Embed
List Rules Vote up the weeks where the events make you exclaim WTF the loudest.
If the world is still turning in 100 years, scholars will look back at the presidency of Donald Trump in awe. They won't admire his accomplishments; they'll simply be astonished with the American public's ability to deal with the Donald Trump presidency week by week. The first 100 days of the presidency were certainly something special. There are even political theorists who believe that the Trump administration is piling on tragedies to shock the system of the American people, making it so people grow numb to the irrational choices and systematic stripping of rights enacted by the President until no one notices that America has been gutted of its sovereignty. Once you look at the most eventful weeks of Donald Trump's time as president, you can see that he's just winging it.
Rest assured, there are peaks and valleys within Trump's presidency. Some weeks go by with barely a peep from Sean Spicer, and sometimes the President gives us a respite from his beloved tweet storms – and even those moments are in the running to be the craziest week of the Trump administration. Deciding what WTF week of Trump presidency is the most bonkers is like a Rorschach test where everyone is wrong. What little joy that can be found in it is nothing more than schadenfreude, but the joke is on the country. Even if you voted for Donald Trump, there's nothing worth beating your chest about to be found in his presidency, just the realization that something has gone terribly wrong. Keep reading, and check back every week to see how low the President can go.
Week 34, September 11 - September 17: DACA, Another Terrorist Attack, And Juggalos Take Washington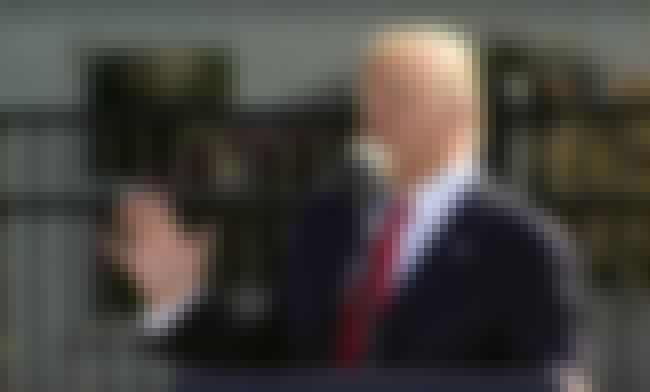 Trump not only spent most of Week 34 going back and forth on DACA, but he also took the time to retweet a violent gif about Hillary Clinton.
Monday, September 11:

Donald Trump commemorated the victims of the September 11, 2001 attacks by holding a moment of silence at the White House at 8:46 am, the time at which the first plane hit New York City's World Trade Center. He then gave a speech that contained an eerie bit of saber rattling: "The terrorists who attacked us thought they could incite fear and weaken our spirit. But America cannot be intimidated, and those who try will soon join the long list of vanquished enemies who dared to test our mettle." This came on the same day that the state of California decided to sue Trump over DACA. California Atty. Gen. Xavier Becerra said, "I think everyone recognizes the scope and breadth of the Trump decision to terminate DACA hits hardest here."
Tuesday, September 12:

On Tuesday, Trump welcomed Malaysian Prime Minister Najib Razak to the White House, and this normally wouldn't have been a big deal, but Razak is embroiled in a corruption scandal that's under investigation by the US Justice Department. According to MSNBC, the Justice Department believes that a group of people, including Razak, diverted $3.5 billion from a Malaysian government fund that he headed to buy jewelry, real estate, and the rights to a few movies. Razak has called these reports "fake news," so you know he and Trump probably got along like a house on fire.


Wednesday, September 13:

The Supreme Court upheld Trump's travel ban, barring some refugees from entering the US. On October 10, the Supreme Court will begin to hear arguments on the legality of the bans on travelers from the six mostly Muslim countries Trump listed in the ban. However, by the time the Supreme Court hears these arguments, the 90-day version of the ban will have lapsed, and the 120-day ban will expire almost a month afterwards. According to Nancy Pelosi and Charles Schumer, top Democrats were able to work out a deal with Trump that would keep thousands of young undocumented immigrants from deportation and enact border security measures that don't include building a physical wall. That sounds great.
Thursday, September 14:

The morning after Schumer and Pelosi said that they had worked out a deal with Trump over DACA, he tweeted that "no deal was made on DACA." He also claimed that renovations on pre-existing border fences counted as building his proposed wall – which they don't by the way. That would be like saying that painting your house is building a new house, or that mowing your lawn is like planting new grass. Either Schumer and Pelosi were lying in order to force Trump's hand, or Trump is continuing his habit of flip flopping like a fish on a speed boat. Despite his tweets, it's interesting that Trump is suddenly willing to work out a deal on DACA, especially since it's exactly what his base doesn't want him to do.
No deal was made last night on DACA. Massive border security would have to be agreed to in exchange for consent. Would be subject to vote.

— Donald J. Trump (@realDonaldTrump) September 14, 2017
The WALL, which is already under construction in the form of new renovation of old and existing fences and walls, will continue to be built.

— Donald J. Trump (@realDonaldTrump) September 14, 2017
Another attack in London by a loser terrorist.These are sick and demented people who were in the sights of Scotland Yard. Must be proactive!

— Donald J. Trump (@realDonaldTrump) September 15, 2017
Saturday, September 16:

Trump was strangle quiet on Saturday, but right in DC, there was a massive Juggalo March on Washington (JMOW) to protest the FBI's characterization of the group's fanbase as a "hybrid gang." A pro-Trump rally, referred to online as the MOAR (Mother of All Rallies), was scheduled to be held at the same time and place as the JMOW, and it was co-sponsored by the "Proud Boys and the Alt Knights." If ever there were a time for the Captain Picard face palm gif, this would be it. According to the

Chicago Tribune,

the MOAR drew hundreds of supporters, who were outnumbered by the thousands in attendance for the JMOW.
Week 33, September 4 - September 10: Trump Makes A Non-Decision On DACA While Tweeting About The Weather
Week 33 saw Trump flip flopping on the pet issues from his campaign – the debt ceiling and illegal immigration – while also trying to keep his momentum going as meteorologist in chief.
Monday, September 4:

Trump laid low for most of Labor Day, despite word already spreading through the news that his administration was about to pass the heavy lifting on DACA to Congress. The President alluded to this by tweeting that America was in for something big later in the week.
A piece of news that seems to have slipped under the radar has to do with Trump's pick for the new head of NASA, Rep. Jim Bridenstine of Oklahoma. Who is Jim Bridenstine? He's a republican congressman, a veteran Navy combat pilot who served during the wars in Iraq and Afghanistan, he's obsessed with the moon, and he's a climate change denier. In a 2016 interview with

Aerospace America

he said, "I would say that the climate is changing. It has always changed. There were periods of time long before the internal combustion engine when the Earth was much warmer than it is today," which is straight from the climate change denier handbook. He followed that up with some incredibly dangerous rhetoric: "The United States does not have a big enough carbon footprint to make a difference when you've got all these other polluters out there. So why do we fundamentally want to damage our economy even more when nobody else is willing to do the same thing?" In the next few years look forward to America going back to the moon, presumably in a diesel powered craft.


Tuesday, September 5:

On Tuesday, Trump announced his semi-plan to end DACA by giving Congress six months to figure out how to find a permanent solution for the immigrants receiving protection under the Obama-era bill. He then sent out a late-night tweet saying that if Congress doesn't figure something out, then he would take care of it, undercutting his big reveal of sending the DACA decision onto Congress and essentially letting the lawmakers off the hook.
Congress now has 6 months to legalize DACA (something the Obama Administration was unable to do). If they can't, I will revisit this issue!

— Donald J. Trump (@realDonaldTrump) September 6, 2017
Wednesday, September 6:

The day began with Dennis Rodman offering to "straighten things out" with North Korea, which would normally sound absolutely bonkers, but with the way things are going in the world right now, why not give it a shot? In an attempt to force Trump's hand on whether or not he sides with white nationalists (he does), bipartisan members of the Senate are planning to roll out a resolution forcefully condemning the violence in Charlottesville while "rejecting white nationalists, white supremacists, the Ku Klux Klan, neo-Nazis and other hate groups." Since this is going to be a joint resolution, Trump will have to physically sign it and make it a law. The guys at Breitbart are probably already working on a splash page for whenever this actually happens.
Thursday, September 7:

Thursday was the definition of a low-key strange day. First, after a request from Nancy Pelosi, Trump tweeted out to Dreamers (immigrants who were given legal protection under DACA) that they don't have anything to worry about for the next six months. But, given that it's Trump saying it, this seems like it's the beginning of a horrible misdirection, and they do actually have something to worry about. In a complete reversal from his previous position on the debt ceiling, Trump decided to continue the never-ending story by siding with the Democrats and calling for a three-month debt ceiling increase. When Trump was still thinking about running for President, this is the kind of move that he called "embarrassing." Meanwhile, Ta Nehisi Coates continued his streak of being one of the most important writers of our generation by publishing a scathing piece via

The Atlantic

that deconstructs the racism in Donald Trump's presidency.
For all of those (DACA) that are concerned about your status during the 6 month period, you have nothing to worry about - No action!

— Donald J. Trump (@realDonaldTrump) September 7, 2017
I cannot believe the Republicans are extending the debt ceiling—I am a Republican & I am embarrassed!

— Donald J. Trump (@realDonaldTrump) January 23, 2013
Friday, September 8:

Trump opened up a can of worms on Twitter (where else?) on Friday when he tweeted out that churches should be able to receive funds from FEMA for offering shelter during national disasters like Harvey and Irma. This tweet came days after three Texas churches filed a lawsuit against the Federal Emergency Management Agency to demand access to funds that are normally reserved for non-profits that are not associated with any religion. If this lawsuit shakes out in the way that the churches hope it will, this could be the beginning of a larger discussion of the modern separation between church and state.
Churches in Texas should be entitled to reimbursement from FEMA Relief Funds for helping victims of Hurricane Harvey (just like others).

— Donald J. Trump (@realDonaldTrump) September 9, 2017
Saturday, September 9:

On Saturday, Trump hunkered down in front of the weather channel like the grandpa that he is and implored residents of Florida to get out of the way of Irma.

Sunday, September 10:

If you follow the President on Twitter, then you've probably realized that he spent most of his weekend retweeting updates on hurricane Irma. He's basically tweeting out proof of climate change every time he tweets about Irma, and Jim Bridenstine, Trump's appointee as the new head of NASA can't be happy about that.
Week 32, August 28 - September 3: Trump Gets A Hurricane Harvey Redo, North Korea Continues Its Threats, And Obama Never Wiretapped Trump Tower (Duh)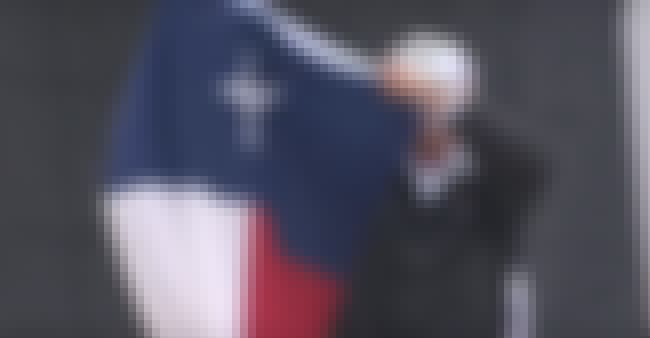 Week 32 finally offered Trump his first chance to look presidential, and he handled it exactly how you'd think he would; he flailed on his first attempt, and then on his second shot, he acted as all of his moves had been choreographed as to not seem like a complete buffoon. North Korea returned this week with yet another claim that they have a giant bomb. How will Trump handle this powder keg? If the last 31 weeks are any indication, the answer is "poorly."
Monday, August 28:

President Trump's personal lawyer stated that during the election primaries, they were attempting to make a real estate deal with officials in Moscow, and Trump definitely knew about it as he had signed a letter of intent. It's time to add this Russia news to the underground fire of Russia connections that's been burning since before the election. Amid Hurricane Harvey news, the Trump administration quietly decided to lift the ban on providing local police forces with military equipment. When do you think the first police officer is going to be given administrative leave with pay for blowing someone up with a grenade? According to

New York Magazine

, Trump fired George Gigicos, an event manager for the President, because Trump wasn't as happy about the "beautiful" turnout at the Pheonix, AZ, rally as he said he was.
Tuesday, August 29:

After North Korea launched a missile designed to carry a payload over Japan, Trump made sure everyone knew that "all options are on the table following North Korea missile launch." That's right; Trump is considering everything, from giving a kitten to every member of the population to covering North Korea with a giant dome. But before Trump had to think about dealing with the world at large, he and the FLOTUS zipped off to Corpus Christi, TX, to make their presence known among the Hurricane Harvey team. In this time of national crisis, Trump did what he does best – he gave a press conference where he talked about the size of the crowd. "What a crowd, what a turnout," Trump grandstanded to the assembled victims of Harvey. Then, in a visit to the Emergency Operations Center in Austin, Trump muttered the now immortal line, "Harvey. It sounds like such an innocent name... But it's not innocent." Way to name shame Mr. President.
Wednesday, August 30:

For some reason, despite his ties to Russia, his lack of tact with North Korea, and his all-around hatred for anyone other than the 1%, Trump doesn't understand why reporters continue to write negative stories about him. He summed this up in a succinct tweet on Wednesday. Meanwhile, the investigation into Trump's dealings with Russia continued to gain momentum when Department of Justice Special Counsel Robert Mueller teamed up with New York State Attorney General Eric Schneiderman to investigate Paul Manafort's financial dealings.
After reading the false reporting and even ferocious anger in some dying magazines, it makes me wonder, WHY? All I want to do is #MAGA!

— Donald J. Trump (@realDonaldTrump) August 30, 2017
Thursday, August 31:

In response to Russia removing US diplomats from their positions, the

Trump admin ordered Russian diplomatic offices in San Francisco, New York, and Washington to close.
Friday, September 1:

Trump began his day tweeting about James Comey and Hillary Clinton because he seems to be in a time warp, or maybe a groundhog day scenario where he's constantly living 2016 over and over again. Vice President Mike Pence refused to say whether the President will withdraw his threat of a government shutdown if he doesn't get the money for his transparent border wall. If the shutdown continues as planned, it would slash federal aid to tens of thousands of people impacted by Hurricane Harvey. However, Trump pulled back his threat to shutdown the government over the border wall. Later that day Trump decided that he didn't want to be the President who shut down the government and denied funds to people in a time of national crisis. This is the second time he's flip flopped on a threat to shut down the government, and he's probably going to do it again in December.
Wow, looks like James Comey exonerated Hillary Clinton long before the investigation was over...and so much more. A rigged system!

— Donald J. Trump (@realDonaldTrump) September 1, 2017
Saturday, September 2:

Remember when Donny T. thought that President Obama had wiretapped Trump Tower? After launching an investigation, the DOJ has determined that those claims were completely false. So, what's going to happen to Trump after telling such an egregious lie? Probably nothing. Although someone might purchase a king hat for him to make him feel special. Trump returned to Texas for a redo on the terrible optics from his first trip to the flood-ravaged Gulf Coast. This time around, he visited victims of Hurricane Harvey who were holed up in disaster centers; he shook hands with people; and he even waved a Texas flag. It's great that the President is actually getting a first-hand look at the devastation in Texas, but there shouldn't have been a need for a second attempt at looking empathetic.
Sunday, September 3:

After North Korea's most recent test of a nuclear weapon, a missile with a hydrogen bomb allegedly more powerful than the weapons used on Hiroshima and Nagasaki, Trump chastised South Korea for asking for appeasement because he's a very small man.
South Korea is finding, as I have told them, that their talk of appeasement with North Korea will not work, they only understand one thing!

— Donald J. Trump (@realDonaldTrump) September 3, 2017
Week 31, August 21 - 27: Trump Stares At The Eclipse, Pardons Joe Arpaio, And Tweets About Hurricane Harvey
Week 31 continues the total eclipse of our democracy as the President hands out pardons, gives a weird speech in Arizona, and somehow manages to make a national disaster all about him.
Monday, August 21:

Trump proved his prowess as a man and as a president by staring directly at the eclipse while the rest of you mere mortals had to wear stupid eclipse glasses. Many people believed this to be idiotic, but Tucker Carlson felt that it was "impressive." It was reported that due to Trump's travel schedule, the Secret Service can no longer afford to pay some members who have reached their federally mandated caps on salary and overtime; some agents may not even be paid for time that they've worked. According to VICE, the Secret Service has already spent $60,000 on golf cart rentals alone. After staring directly at the eclipse, Trump gave a primetime speech on his plans for how the US would handle the forever war in Afghanistan. During Trump's campaign, he said that he would call for a complete pullout of the military from Afghanistan, but in his speech, he completely reversed his plan, saying that the military presence in Afghanistan would continue as it has under the last two presidencies.
Tuesday, August 22:

On Tuesday, Trump flew to Arizona for his favorite thing, a campaign rally! Yay! In his speech, Trump defended his comments about Charlottesville, strangely shouted "Antifa" to the tune of "Tequila," claimed he would shut down the government if he didn't get his way on the border wall (like a giant baby), and announced that he might be pardoning Sheriff Joe Arpaio, who was convicted of criminal contempt after ignoring a federal judge's order to stop detaining people for being undocumented immigrants with no proof. A blind item appearing in Tuesday's hot gossip said that Trump and Senate Majority Leader, Mitch McConnell may no longer be on speaking terms. According to the New York Times, the two men apparently got into a screaming match over the phone on August 9. Meanwhile in Europe, Trump shaped ecstasy pills were seized by German police, so at least someone is having a good time in all of this chaos.
Wednesday, August 23:

Trump started the morning with tweeting about how great his speech in Arizona was while dragging Republican Senator Jeff Flake. You didn't need a crystal ball to see this coming.
Phoenix crowd last night was amazing - a packed house. I love the Great State of Arizona. Not a fan of Jeff Flake, weak on crime & border!

— Donald J. Trump (@realDonaldTrump) August 23, 2017
Thursday, August 24:

The transgender ban once again rears its ugly head as Trump presses on with his ridiculous transphobic nonsense. The plan is to "stop admitting transgender people; and for current transgender troops, the Pentagon should consider a service member's ability to deploy when determining whether to expel them." All of this ignores the fact that a person's willingness to serve their country has nothing to do with their sexual orientation or gender. Trump also retweeted a meme of himself "eclipsing" president Obama, which many people in the scientific community took umbrage with. Sarah Huckabee Sanders gave her first press conference in three weeks where she continued to push Trump's rhetoric about the border wall.

Friday, August 25:

Trump began the morning, as he is wont to do, with a series of tweets talking about how great he is, but he refrained from speaking about Hurricane Harvey, one of the worst storm systems in recorded history. Later in the day, Trump officially pardoned Sheriff Arpaio, a racist criminal, as people across Texas and Louisiana feared for their lives mid hurricane. THEN, according to the Associated Press, White House national security aide Sebastian Gorka resigned from his position, saying that: "the individuals who most embodied and represented the policies that will 'Make America Great Again,' have been internally countered, systematically removed, or undermined in recent months." Was he speaking about his white supremacy bro Steve Bannon? There's no way to know, but Gorka did say that he was going back to Breitbart after his stint in the White House, so interpret that how you will. How's that for a late day news dump?
Few, if any, Administrations have done more in just 7 months than the Trump A. Bills passed, regulations killed, border, military, ISIS, SC!

— Donald J. Trump (@realDonaldTrump) August 25, 2017
Saturday, August 26:

Trump let it be known that he was watching Hurricane Harvey from the safety of "very rustic" Camp David. He also declared August 26 National Women's Day, are you happy now ladies?
Closely monitoring #HurricaneHarvey from Camp David. We are leaving nothing to chance. City, State and Federal Govs. working great together!

— Donald J. Trump (@realDonaldTrump) August 26, 2017
Sunday, August 27:

Somehow Trump managed to make Hurricane Harvey, a national disaster, into yet another one of his grandstanding "accomplishments." He noted that Harvey was a once-in-500-year flood (which sounds inaccurate), and he said that "we" have an "effort" going. But that raises the question, what is the effort? And should a president be applauded for carrying out the basic functions of their job? And is he even doing his job, or is this just more grandstanding via Twitter? Does anyone else need a drink?
Wow - Now experts are calling #Harvey a once in 500 year flood! We have an all out effort going, and going well!

— Donald J. Trump (@realDonaldTrump) August 27, 2017