politics

Every Week Of The Trump Administration, Ranked By Insanity f p @

2.2k votes
312 voters
10k views
26 items
Follow
Embed
List Rules Vote up the weeks where the events make you exclaim WTF the loudest.
If the world is still turning in 100 years, scholars will look back at the presidency of Donald Trump in awe. They won't admire his accomplishments; they'll simply be astonished with the American public's ability to deal with the Donald Trump presidency week by week. The first 100 days of the presidency were certainly something special. There are even political theorists who believe that the Trump administration is piling on tragedies to shock the system of the American people, making it so people grow numb to the irrational choices and systematic stripping of rights enacted by the President until no one notices that America has been gutted of its sovereignty. Once you look at the most eventful weeks of Donald Trump's time as president, you can see that he's just winging it.
Rest assured, there are peaks and valleys within Trump's presidency. Some weeks go by with barely a peep from Sean Spicer, and sometimes the President gives us a respite from his beloved tweet storms – and even those moments are in the running to be the craziest week of the Trump administration. Deciding what WTF week of Trump presidency is the most bonkers is like a Rorschach test where everyone is wrong. What little joy that can be found in it is nothing more than schadenfreude, but the joke is on the country. Even if you voted for Donald Trump, there's nothing worth beating your chest about to be found in his presidency, just the realization that something has gone terribly wrong. Keep reading, and check back every week to see how low the President can go.
Week 26, July 17 - 23: Sean Spicer Resigns; Trump Looks Into Presidential Pardons; Another Trump-Putin Clandestine Meeting Is Revealed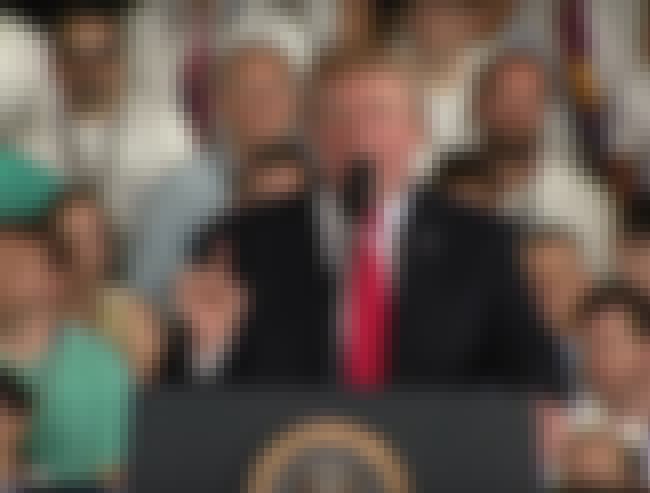 There's really no way to top the excitement and international intrigue of the G-20 Summit, but the Trump administration certainly tried in Week 26 when they decided to let the current healthcare system fail and allowed the President to just say whatever popped into his head.
While all agree the U. S. President has the complete power to pardon, why think of that when only crime so far is LEAKS against us.FAKE NEWS

— Donald J. Trump (@realDonaldTrump) July 22, 2017
Sunday, July 23:

President Trump spent Sunday putting his usual targets – Democrats, the

New York Times

, the

Washington Post

, and conservatives who don't agree with him – on blast via Twitter. His rancor was spewed the hardest on the

Times

and

Post

, two papers that he said were simply "bad."
It's hard to read the Failing New York Times or the Amazon Washington Post because every story/opinion, even if should be positive, is bad!

— Donald J. Trump (@realDonaldTrump) July 23, 2017
Week 25, July 10 - 16: Donald Trump Jr. Definitely Colluded With Russians, More Articles Are Filed For Trump's Impeachment, And Trump Tells A First Lady She's In Good Shape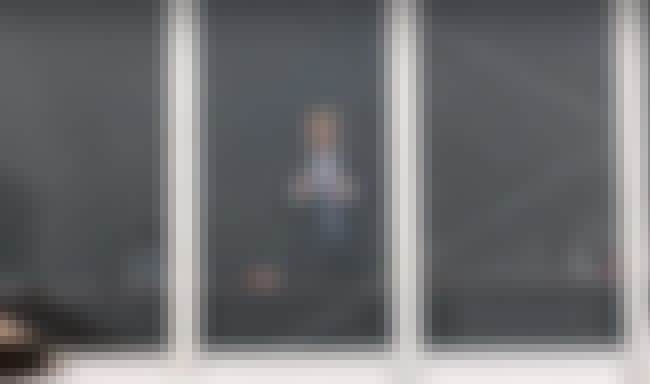 If you're trying to keep up with the President's drama, then you're probably wishing for an 8th day right about now, but you also know that if you actually got that day, it would probably just be filled with more nightmare garbage that you would have to figure out. This week saw Donald Trump Jr. being accused of colluding with Russians, admitting to attempting to collude with Russians, showing everyone the emails of said collusion attempt, and President Trump saying that everyone who said that his son attempted to collude with Russians was a part of the #FAKENEWS media – despite his son being very clear about the claims being true. Need an Aspirin yet?
Monday, July 10:

Woof. The week started off with Donald Trump Jr. admitting that, in 2016, he met with a Russian lawyer who claimed that he had information about Hillary Clinton that could help the Trump administration win the election. Why did this information come out on Sunday? Either Trump Jr. hoped that it would slide under the radar on an off news day, or he's a big fan of Ranker's Week in Trump and wanted to start the week out with a bang. On Monday morning, President Trump reminded everyone that former FBI Director James Comey leaked some stuff in his day, likely hoping that the American people would believe that Comey releasing information and Trump Jr. colluding with Russia were the same thing. In his unending war against the FBI, Trump's administration canceled plans to build a new FBI building despite its dilapidated state. According to the FBI, their current building only has room for slightly over half of their 11,000 employees. The rest of them are scattered across more than a dozen offices in and around Washington.
James Comey leaked CLASSIFIED INFORMATION to the media. That is so illegal!

— Donald J. Trump (@realDonaldTrump) July 10, 2017
Tuesday, July 11:

Anyone who thought that Trump Jr.'s meeting with a Russian lawyer would blow over was super extra wrong. The day after the news of the meeting broke, the

Washington Post

reported that a White House insider said that the administration was in the middle of a "Category 5 Hurricane." Rather than saddle up with a lawyer, Trump Jr. released his entire email chain with the Russian lawyer, further stoking the flames of possible Russian collusion. President Trump released a statement (that feels milquetoast compared to some of his tweetstroms) about the emails saying: "My son is a high-quality person and I applaud his transparency."
Wednesday, July 12:

California Rep. Brad Sherman formally introduced an article of impeachment against President Trump for obstructing justice, and if that wasn't bad enough, CNN posted a video that showed Donald Trump meeting with the Russians who emailed his son about information regarding Hilary Clinton. "Yikes," someone in the White House likely said. Somehow, President Trump found time to allow a team of girls from Afghanistan to come to America in order to participate in an international robotics competition in Washington, D.C.
HillaryClinton can illegally get the questions to the Debate & delete 33,000 emails but my son Don is being scorned by the Fake News Media?

— Donald J. Trump (@realDonaldTrump) July 16, 2017
The ABC/Washington Post Poll, even though almost 40% is not bad at this time, was just about the most inaccurate poll around election time!

— Donald J. Trump (@realDonaldTrump) July 16, 2017
Week 20, June 5 - June 11: Comey Testifies, Eric Trump's Foundation Takes Money From Children With Cancer, And Trump Feels "Vindicated"
Lordy, what a week. Most of Week 20 was all about former FBI director James Comey's testimony in front of the Senate Intelligence Committee, but we also found out that Eric Trump has been funneling money out of a charity for dying children and into the Trump Organization. You really should get some rest after taking in all of this information.
Monday, June 5:

It was a banner day for the Trump administration. Things started off with an early morning tweet storm from Trump about how the Justice Dept. should stick with his original, awful travel ban and not some watered-down, still awful travel ban. But that's not all that happened on Monday. The first suspect in the NSA investigation into leaked White House documents was arrested when the FBI recognized the watermarks on the paper she used. Later that day, Trump said that he was thinking about a deal that would privatize the air traffic control industry.
The Justice Dept. should have stayed with the original Travel Ban, not the watered down, politically correct version they submitted to S.C.

— Donald J. Trump (@realDonaldTrump) June 5, 2017
Tuesday, June 6:

Word is that four of the top law firms in the country turned down representing Trump in the investigation into the possible collusion between his administration and Russia. Also, in news that would have toppled previous presidencies, Forbes released proof that Eric Trump's Foundation, which raises money for children with cancer, has paid the Trump Organization $1.2 million over the last six years.
Wednesday, June 7:

Former FBI director James Comey's seven-page opening statement dropped, stating that Trump asked him to drop his investigation into Flynn's communications with Russia and pledge his "honest loyalty" to the administration.


Thursday, June 8:

The wait was finally over, and former FBI director James Comey made an appearance in front of the Senate Intelligence Committee. From Comey, the world learned a few interesting things like: Trump is the first president who made Comey feel like he had to document their meetings; Trump told Comey to drop the Flynn investigation; and Comey even leaked some of his own memos.


Friday, June 9:

Trump broke his Twitter silence to say that Comey's investigation had "vindicated" him. He must have been watching a different SIC investigation.

Despite so many false statements and lies, total and complete vindication...and WOW, Comey is a leaker!

— Donald J. Trump (@realDonaldTrump) June 9, 2017

Saturday, June 10: Atty. Gen. Jeff Sessions announced that he would appear before the Senate Intelligence Committee to answer questions about his interactions with Russian officials. Donald Trump Jr. appeared on Fox News and tried to help his dad out, but he kind of made it sound like his dad is a mob boss. He said: "When he tells you to do something, guess what? There's no ambiguity in it."

Sunday, June 11:

Trump tweeted that Comey was "cowardly."
I believe the James Comey leaks will be far more prevalent than anyone ever thought possible. Totally illegal? Very 'cowardly!'

— Donald J. Trump (@realDonaldTrump) June 11, 2017
Week 23, June 26 - July 2: Fake News; The Travel Ban Finally Gets Implemented; And Trump Does Some Plastic Surgery Shaming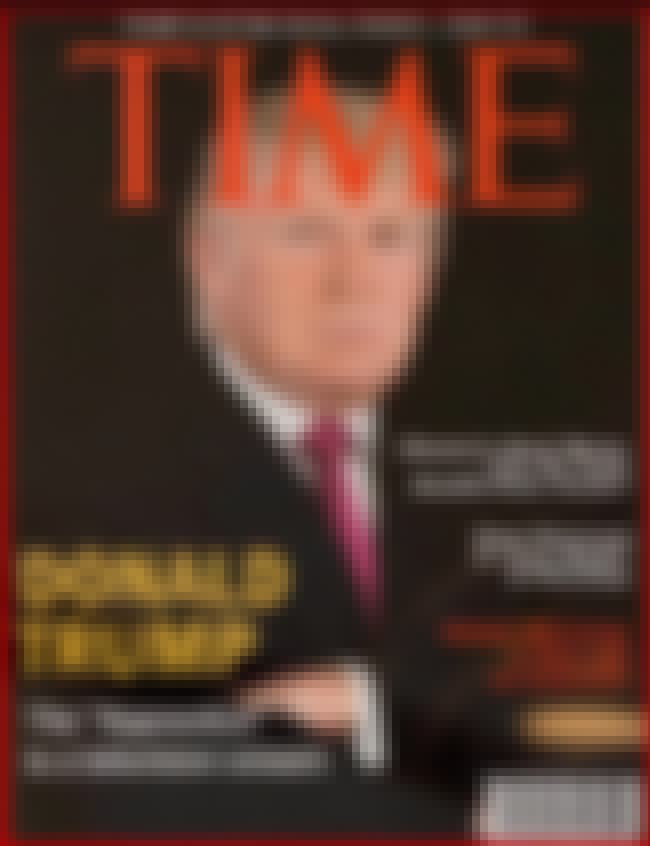 Week 23 saw the Travel Ban finally become implemented, but policy decisions seemed to go out the window by the end of the week when the President just started verbally attacking women and a news network on Twitter.
Monday, June 26:

The Senate approved a partial version of the Travel Ban, which, in theory, only affects international travelers from watchlist nations who don't have any ties to the United States. All of this happened while the Indian Prime Minister was in town hugging it out with the President, who also found time to openly admit that Russia probably had something to do with his winning of the election. However, he managed to get around all of that by claiming that Obama knew all about "Russian meddling" but hoped that it would benefit Hillary Clinton.
The reason that President Obama did NOTHING about Russia after being notified by the CIA of meddling is that he expected Clinton would win..

— Donald J. Trump (@realDonaldTrump) June 26, 2017
Tuesday, June 27:

The White House freaked everyone out when they released intel stating that there were signs that Syrian President Bashar al-Assad may conduct another chemical attack in Syria similar to attacks from earlier in the year. The vote on the new, terrible healthcare bill was delayed while the GOP tried to marshal support amongst their crew. But don't worry; they're thinking of ditching Obamacare anyway and figuring it out later. In case you thought Donald Trump was done acting completely bananas, news broke on Tuesday that he was hanging phony

Time

magazine covers in his golf clubs that proclaimed "The 'Apprentice' is a television smash!" You can't beat that fake news, baby.
Wednesday, June 28:

Trump opened up the day with a bonkers tweet attacking Amazon for failing to pay "internet taxes." Trump was presented with possible military action against North Korea. CIA Director Mike Pompeo said, "I hardly ever escape a day at the White House without the President asking me about North Korea and how it is that the United States is responding to that threat."
The #AmazonWashingtonPost, sometimes referred to as the guardian of Amazon not paying internet taxes (which they should) is FAKE NEWS!

— Donald J. Trump (@realDonaldTrump) June 28, 2017
Thursday, June 29:

Thursday morning started off like a

Saturday Night Live

sketch when the President mocked

Morning Joe

co-host, Mika Brzezinski, saying that, during a New Year's Eve celebration, her face was bleeding from a facelift. And he called her "low I.Q." Multiple conservative leaders admonished the President's childish behavior (while continuing to support his policies), and Mika Brzezinski responded with an appropriate clap back. While all of this was happening, Trump was beginning an "election integrity" commission that seeks to gather the voting history of everyone in the United States in order to prove

something

. Governor Terry McAuliffe of Virginia released a statement, saying, "I have no intention of honoring this request." At a press briefing, Sarah Huckabee Sanders told reporters that Americans "knew what they were getting" when they voted for Trump.
Friday, June 30:

It was reported that the White House was planning to use the

National Enquirer

to start a smear campaign against the hosts of

Morning Joe

. Trump referred to this as "fake news," but host Joe Scarborough responded to Trump with a series of tweets breaking down his proof that Trump was planning something. He ended the tweets by asking: "What is wrong with you?" It was a weird day.
Watched low rated @Morning_Joe for first time in long time. FAKE NEWS. He called me to stop a National Enquirer article. I said no! Bad show

— Donald J. Trump (@realDonaldTrump) June 30, 2017
Yet another lie. I have texts from your top aides and phone records. Also, those records show I haven't spoken with you in many months. https://t.co/TZWiElo6Gs

— Joe Scarborough (@JoeNBC) June 30, 2017
Saturday, July 1:

The Travel Ban's first victims were an Afghani female robotics team who were attempting to travel to the U.S. to show off a robot that they built. Ray of sunshine – the robot they built was allowed to enter the country, which seems like the reverse of what you would want to happen.


Sunday, June 2:

Trump made the Internet 10% more stupid when he tweeted a gif of himself beating up CNN, which was edited from one of his more austere appearances on WWE's

Monday Night Raw

. This is our President.