arts

List of Famous Christian Art Paintings
List of the most famous christian art paintings in the world, listed alphabetically with pictures of the art when available. The popular christian art paintings on this list are considered to be some of the most recognizable works of art on the planet, so save yourself a trip to the museum and check out this artwork from the comfort of your own home. christian art is an extremely important genre in the art world, so it's no surprise that some of the most recognizable
fall under the christian art genre. You can find additional information about these well-known paintings by clicking on the names of the pieces.



Annunciation

and

I See the Rhythm of Gospel by Michele Wood

are included on this poll, along with many more.

This list answers the questions, "What are examples of christian art paintings?" and "What are the most famous christian art paintings?"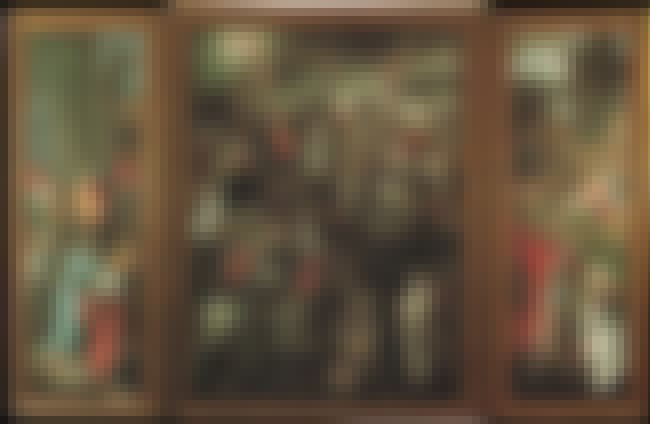 More About
Artist: Albrecht Dürer, Hans Leonhard Schäufelein
Genres (Art): Christian art
Art Form: Painting
Period / Movement: Renaissance
see more on Altarpiece of Ober-St. Veit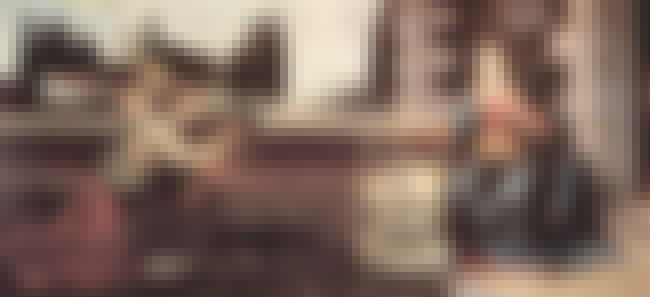 More About
Artist: Leonardo da Vinci
Subject: Annunciation
Genres (Art): Christian art, History painting
Art Form: Painting
Period / Movement: Italian Renaissance, Renaissance
see more on Annunciation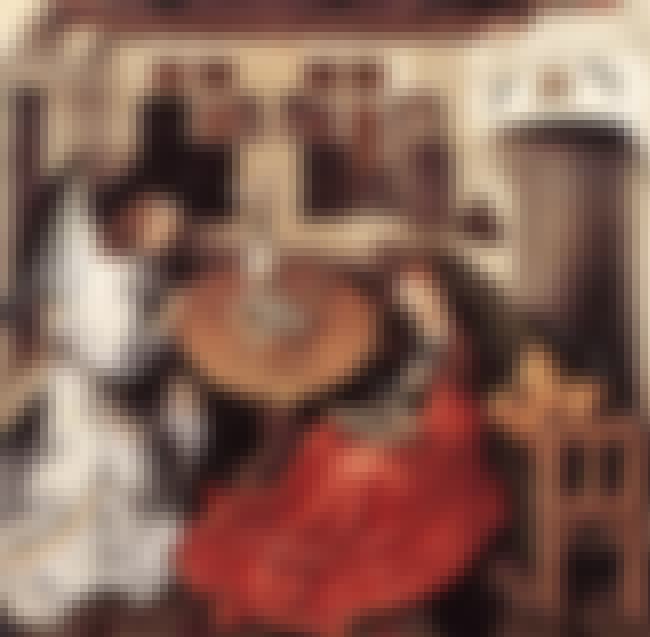 More About
Artist: Robert Campin, Jacques Daret
Subject: Annunciation
Genres (Art): Christian art
Art Form: Painting
see more on Annunciation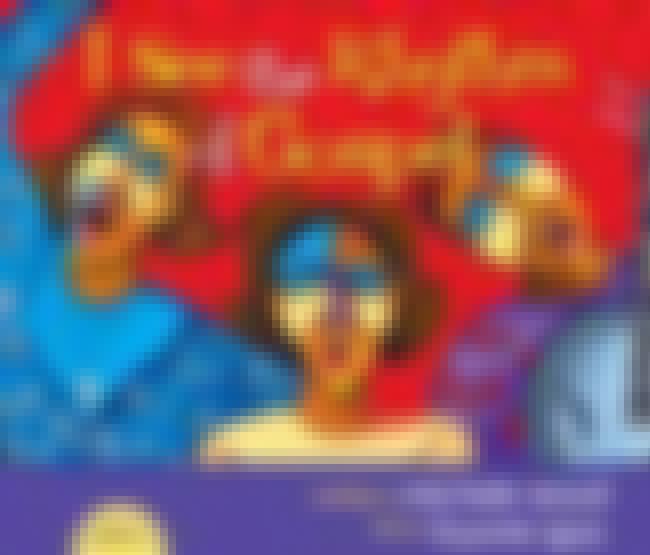 More About
Artist: Michele Wood
Subject: African American, Creativity, Slavery in the United States, Musician Christian Faith, + more
Genres (Art): Religious image, Allegory, Visionary art, Genre art Religious art, + more
Art Form: Sculpture, Mixed media, Installation art, Painting Tapestry
Period / Movement: Contemporary art
see more on I See the Rhythm of Gospel by Michele Wood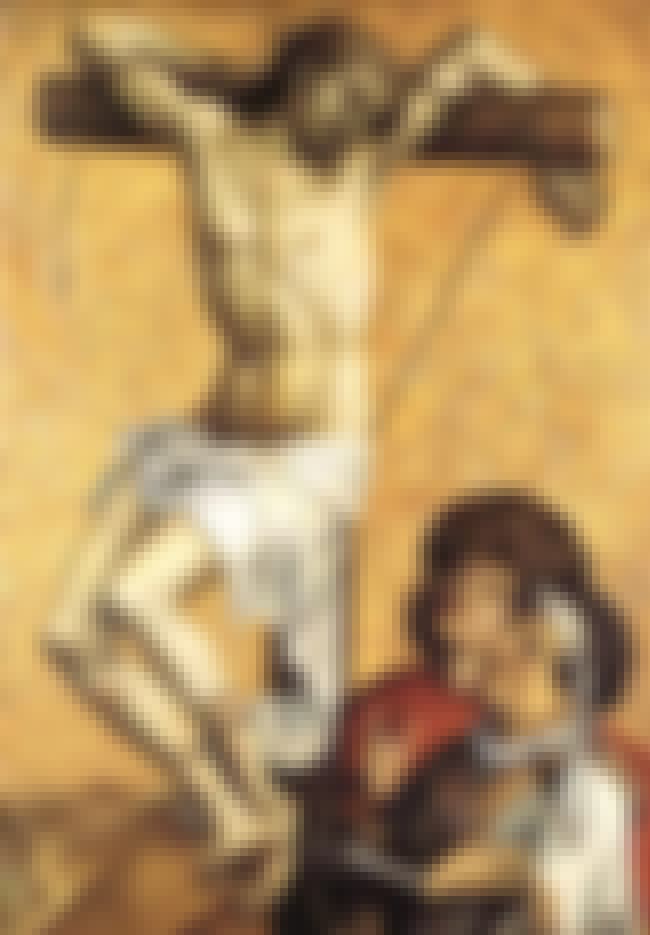 More About
Artist: Robert Campin (Master of Flemalle)
Subject: Crucifixion
Genres (Art): Christian art
Art Form: Painting
Period / Movement: 1410, Northern Renaissance
see more on The Crucified Thief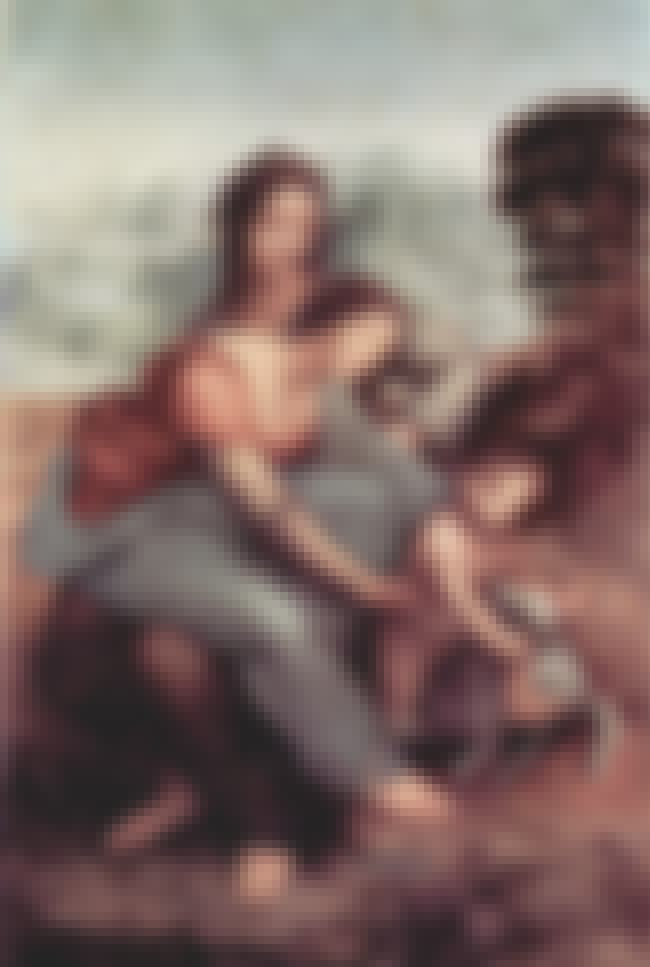 More About
Artist: Leonardo da Vinci
Subject: Saint Anne, Jesus Christ, Blessed Virgin Mary, Madonna and Child
Genres (Art): Christian art, History painting
Art Form: Painting
see more on The Virgin and Child with St. Anne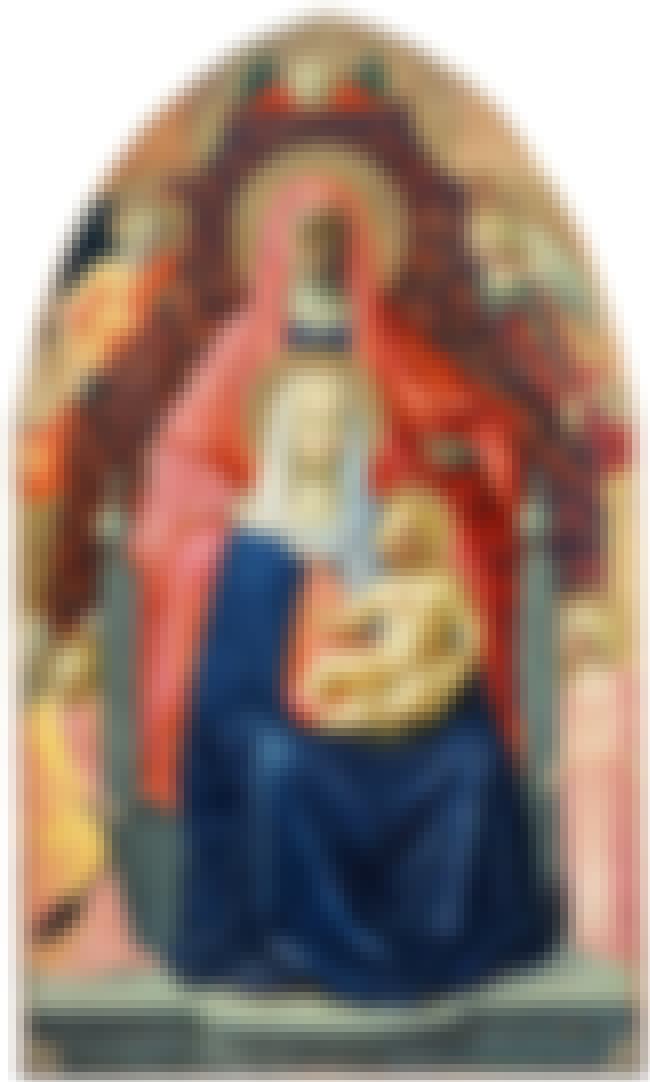 More About
Artist: Masaccio, Masolino da Panicale
Subject: Saint Anne, Jesus Christ, Blessed Virgin Mary, Madonna and Child
Genres (Art): Christian art, History painting
Art Form: Painting
see more on Virgin and Child with Saint Anne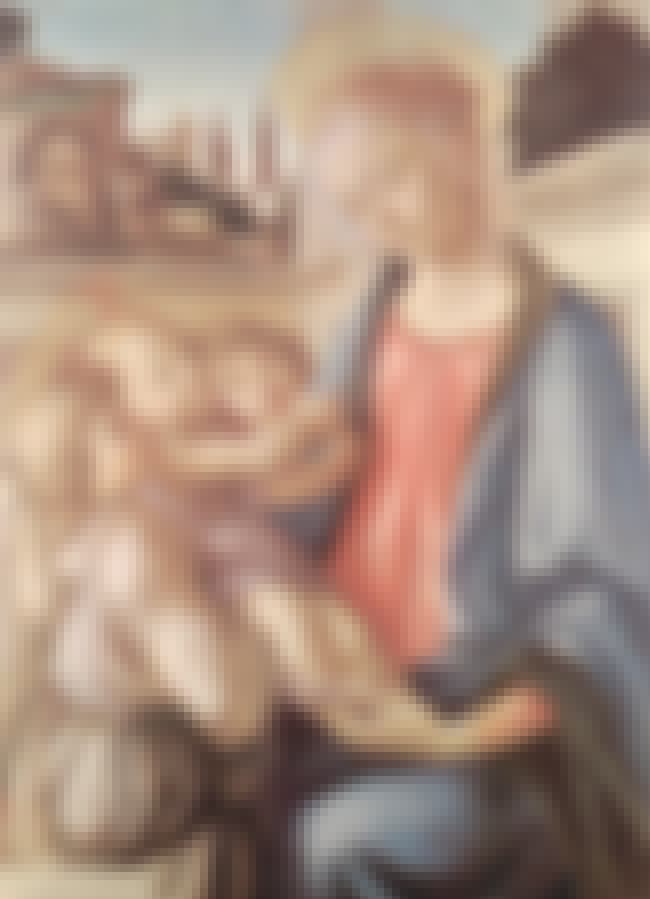 More About
Artist: Sandro Botticelli
Subject: Jesus Christ, Blessed Virgin Mary, Angel, Madonna and Child
Genres (Art): Christian art, History painting
Art Form: Painting
see more on Virgin and Child with Two Angels