true stories

Famous Deaths That Were Never Investigated f p @

315k views

14 items

Follow

Embed
Deaths that were never investigated almost always have involved mysterious circumstances, multiple theories, a lack of motive, and conspiracies. Many involve people in the entertainment industry, who died randomly of bizarre causes, or committed suicide despite having the world at their feet - and a lot of enemies.

While some of these un-investigated deaths are well-known, others have been confined to the Hollywood history books. There was the two-time Oscar nominee who was shot down during World War II, and whose records are still classified. There was also the actor who made dozens of films and was found dead of a suicide - despite being tied up and drawn all over. Yet another death not investigated was the rock star on the rise who was believed to have killed himself, except he'd been beaten up first.

Here are some deaths whose causes have never satisfactorily been investigated, or who had investigations re-opened only to find nothing new.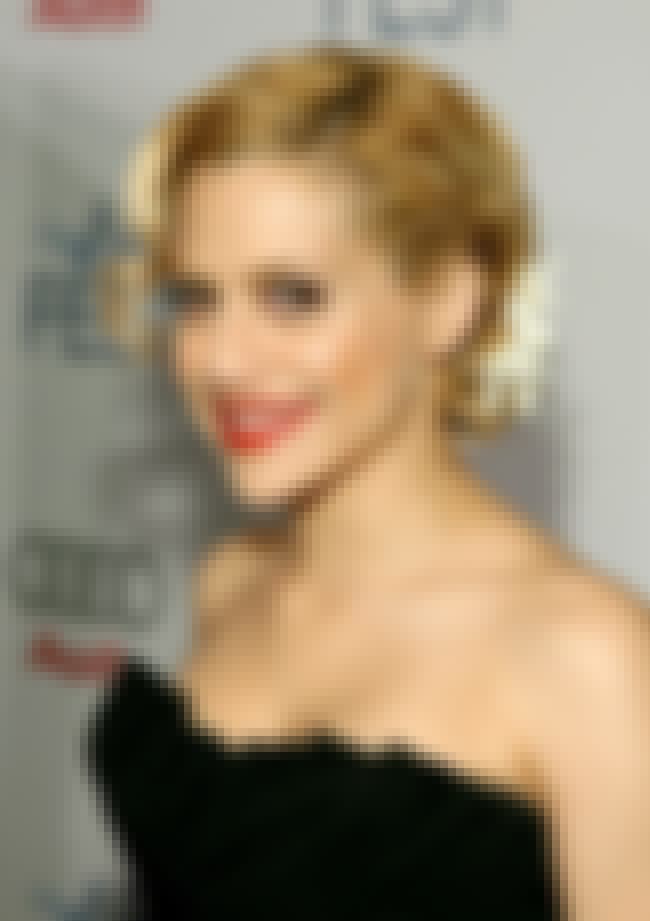 Murphy died in December 2009 of what the Los Angeles County Coroner's office determined was heart failure brought on by pneumonia. A number of
conspiracy theories
sprouted up in the wake of her death, blaming it on everything from toxic mold to a Homeland Security hit. But four years later, a laboratory analysis requested by her father showed
signs of heavy metal poisoning
, and he sued the County to reopen the investigation. They never did. In June 2016, author Bryn Curt James published
A Case For Murder: Brittany Murphy Files

. In the wake of the book's publication, several people who worked with Murphy attested to her poor health in the weeks before her death, a refutation of James's thesis.
The case remains one of the biggest mysteries in recent Hollywood history.
More About
Age: Died at 32 (1977-2009)
Birthplace: Atlanta, Georgia, United States of America
Profession: Musician, Actor, Voice acting, Singer
Credits: King of the Hill, 8 Mile, Clueless, Girl Interrupted
Also Ranked
#82 on People We Wish Were Still Alive
#37 on Which Actor Would You Bring Back for One Final Movie?
#33 on The Greatest '90s Teen Stars
see more on Brittany Murphy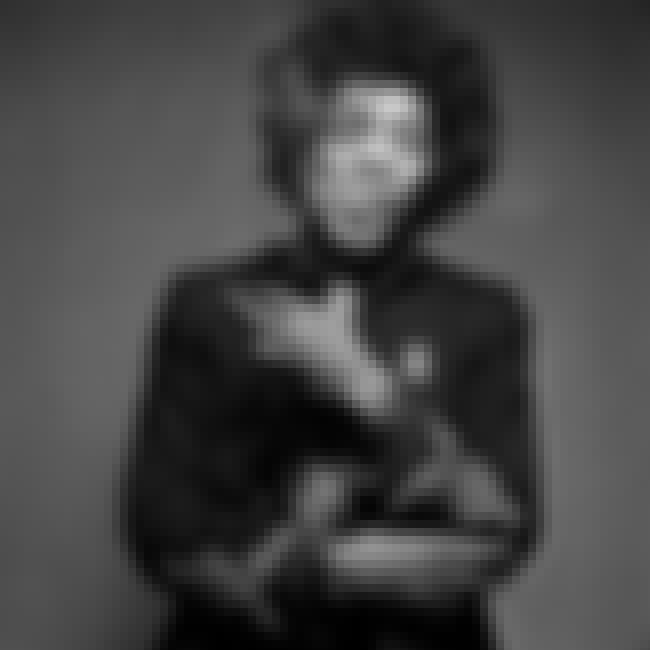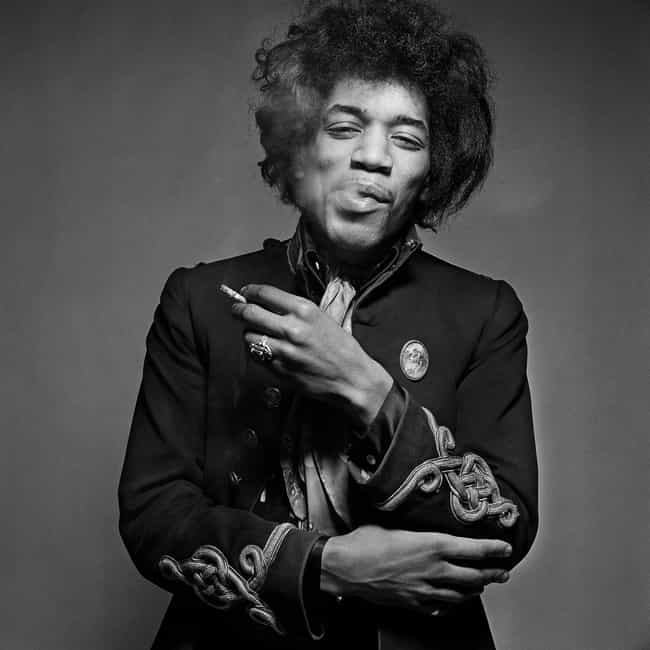 The final day in the life of Jimi Hendrix was so shrouded in mystery and inconsistency that it spawned decades of alternative theories. The autopsy showed that he
died of vomit inhalation
due to an overdose of various drugs, but his companion the day he died in London gave numerous versions of what happened when she found him that morning, several of which directly contradicted each other. Twenty-two years after Hendrix died, a former girlfriend petitioned Scotland Yard to re-open the case.
British detectives made inquiries, but declined to open a new investigation, and the official verdict of the coroner was left open, meaning it can't be determined if the death was an accident or suicide.
More About
Age: Died at 28 (1942-1970)
Birthplace: Seattle, Washington, United States of America
Profession: Record producer, Guitarist, Songwriter, Entrepreneur Musician, + more
Credits: Almost Famous, Wayne's World, Point Break, Minions
Also Ranked
#15 on The Greatest Musical Artists of All Time
#52 on The Best Rock Vocalists
#81 on The Best Singers of All Time
#71 on The Greatest Jazz Guitarists of All Time
see more on Jimi Hendrix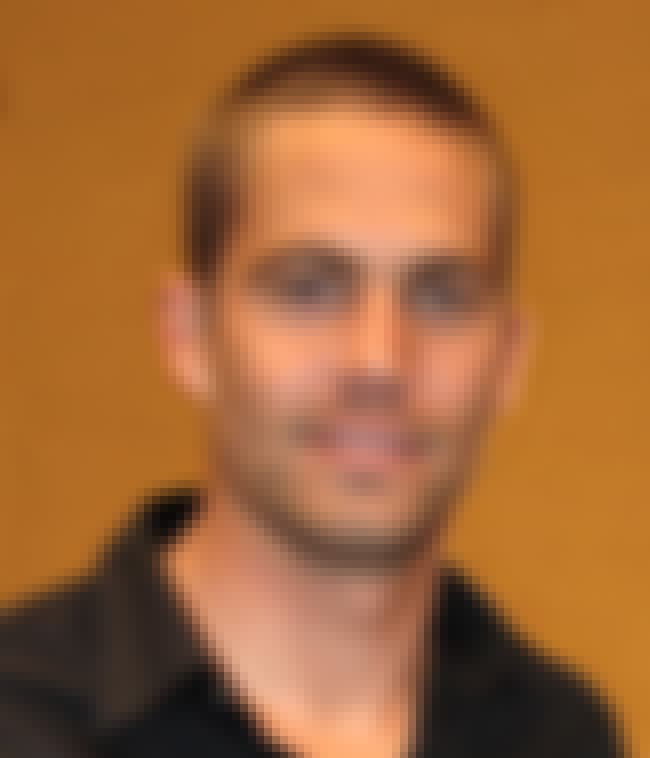 Walker's
death in a one-car crash
in 2013 was immediately determined to be an accident caused by out of control speeding, with no drugs or alcohol involved. But as with many other celebrity deaths, a conspiracy theory that
Walker was murdered
soon arose - an act related to aid money meant to go to the Philippines. This theory wasn't taken seriously by police and was never investigated.
More About
Age: Died at 40 (1973-2013)
Birthplace: Glendale, California, United States of America
Profession: Film Producer, Model, Actor
Credits: The Fast and the Furious, Furious 7, Fast & Furious 6, 2 Fast 2 Furious
Also Ranked
#46 on Famous Men You'd Want to Have a Beer With
#72 on People We Wish Were Still Alive
#13 on Which Actor Would You Bring Back for One Final Movie?
#69 on The All-Time Greatest Action Stars
see more on Paul Walker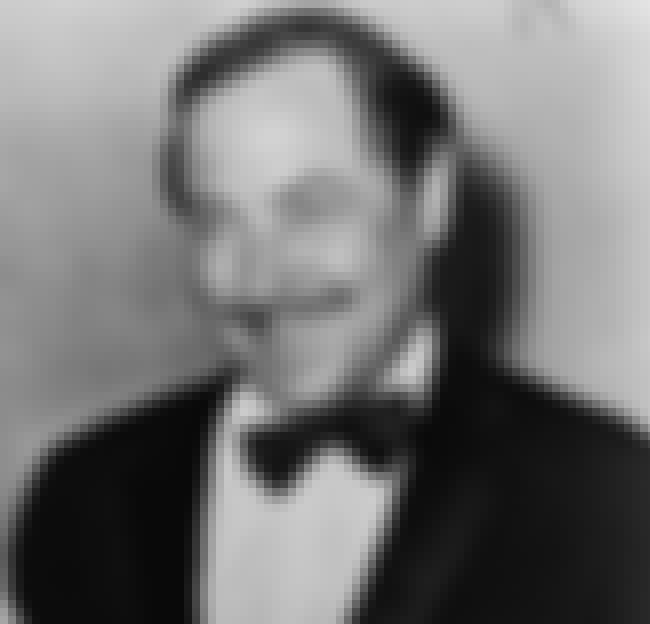 The great playwright died in New York City in 1983 under circumstances so strange it took multiple examinations to figure out what happened - and even now, the sequence of events that led to his death has gaps. Williams died in August of that year, having choked on the plastic cap from a bottle of eye drops that he'd put in his mouth for some reason.
The initial determination for the death was natural causes, but this verdict was changed when the bottle cap was found in his larynx. Chemical testing was done on the body, and it took months for an amended coroner's report to be released;
said report revealed
the presence of barbiturates in Williams's system. Speculation was that the Seconal he was taking suppressed his gag reflex, leading him to choke, but even now, what happened isn't clear.
More About
Age: Died at 72 (1911-1983)
Birthplace: Columbus, Mississippi, United States of America
Profession: Screenwriter, Writer, Playwright
Credits: A Streetcar Named Desire, Suddenly, Last Summer, Cat on a Hot Tin Roof The Rose Tattoo
Also Ranked
#17 on The Greatest American Writers of All Time
#5 on The Best Gay Authors
#11 on The Greatest Playwrights in History
see more on Tennessee Williams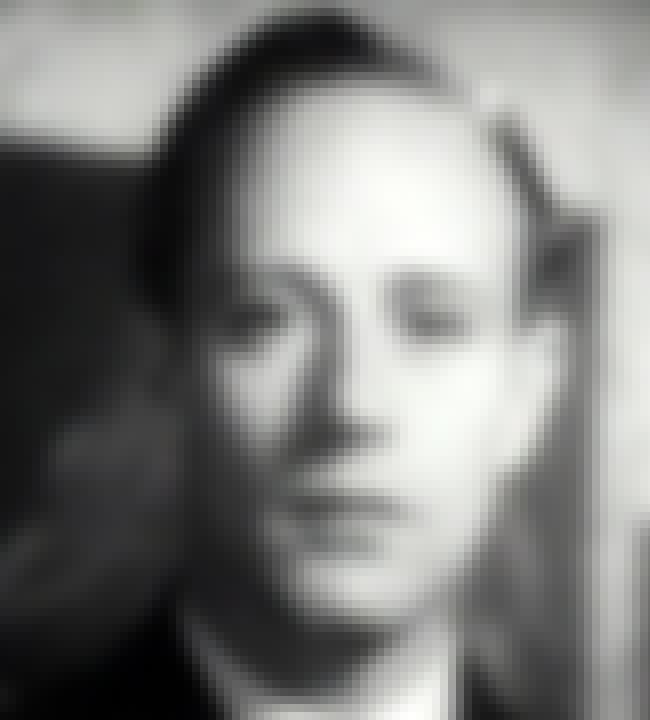 Best known for playing Ashley Wilkes in
Gone with the Wind
, English actor Howard was a two-time Academy Award Nominee for Best Actor. In 1943, Howard was on a flight from Lisbon, Portugal back to the UK that was
shot down
by a flight of German bombers over the Bay of Biscay between Spain and France.
While the flight was a known civilian plane flying over undisputed water, the German planes went out of their normal operating path to shoot it down - leading to theories that Howard was targeted as a high-profile passenger whose death would demoralize England. Another theory held that German intelligence believed Winston Churchill himself was on the flight, because Howard's manager was with Howard and the two men looked similar. Other theories state that British intelligence cracked a German plan to shoot down Howard's plane thinking it was Churchill's, and allowed the flight to go ahead, for fear the Germans would discover their codes had been broken.
With the war raging, it was impossible to conduct a thorough investigation of the attack. As Foreign Office files related to Howard's death are still classified, it's fallen to journalists to try to piece together what happened.
More About
Age: Died at 50 (1893-1943)
Birthplace: Forest Hill, London, England, London
Profession: Soldier, Film Producer, Actor, White-collar worker Film Director
Credits: Gone with the Wind, Of Human Bondage, Romeo and Juliet, Pygmalion In Which We Serve, + more
see more on Leslie Howard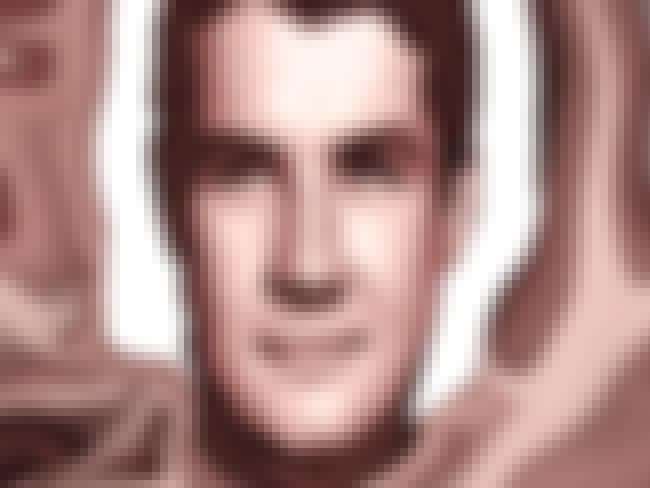 Television's original Superman, Reeves had fallen on hard times after the show ended, and was having financial and career difficulties. In 1959, after a drunken argument with friends, including his fianc
ée
, Reeves went upstairs in his house, and
shot himself
in the head. The death was quickly ruled a suicide, but a number of circumstantial details led to a conspiracy theory: that Reeves was murdered by one of his houseguests.
The LAPD claimed the gun was too thickly oiled to find fingerprints, and gunshot residue testing wasn't typically done then. Beyond that, Reeves's mother refused to believe that her son killed himself, and many of the people in Reeves's orbit believed that he'd been killed by an ex-girlfriend named Toni Mannix, the wife of an MGM big shot. None of these theories were seriously investigated, and Reeves's death has officially remained a suicide.
More About
Age: Died at 45 (1914-1959)
Birthplace: Woolstock, Iowa, United States of America
Profession: Actor
Credits: Gone with the Wind, From Here to Eternity, Adventures of Superman, Samson and Delilah Knute Rockne, + more
Also Ranked
#66 on Which Actor Would You Bring Back for One Final Movie?
#42 on The Best Actors in Live-Action Comic Book TV Shows
see more on George Reeves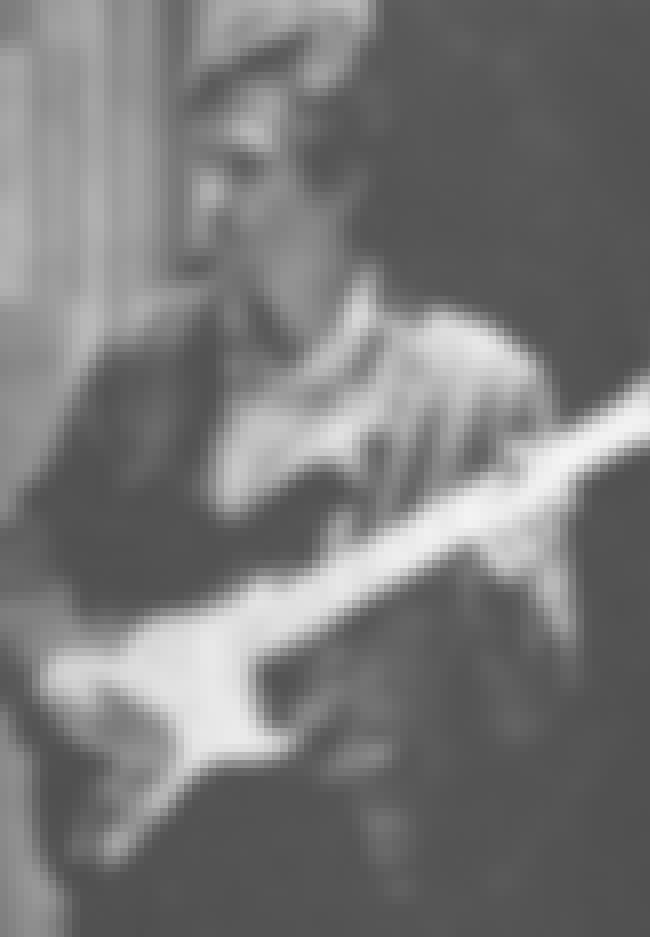 In 1966, rocker Bobby Fuller was riding high from the success of his first Top 10 hit, "I Fought the Law." It would also be his last, as he was found dead in his car in LA on July 18 of that year. A cursory examination was done, and concluded Fuller had killed himself by pouring gasoline on himself and sitting in a hot, sealed car. But the autopsy also showed signs that Fuller was beaten, and the boxes for both "accident" and "suicide" were checked on his intake form.
While some theories have put forth that Fuller was killed by the mob, Charles Manson, or the LAPD, a 2015 book put the blame on a
much more plausible idea
: LA's longtime police chief William Parker had died a few days earlier, and in the chaos that followed, a minor rock musician's death simply wasn't given the thorough investigation it merited. The case has never been re-opened, and likely never will.
More About
Age: Died at 24 (1942-1966)
Birthplace: Baytown, Texas, USA
Profession: Guitarist, Musician, Singer-songwriter, Singer
Credits: Sadie J
Also Ranked
#24 on The Greatest Rock Stars Who Died Before 30
see more on Bobby Fuller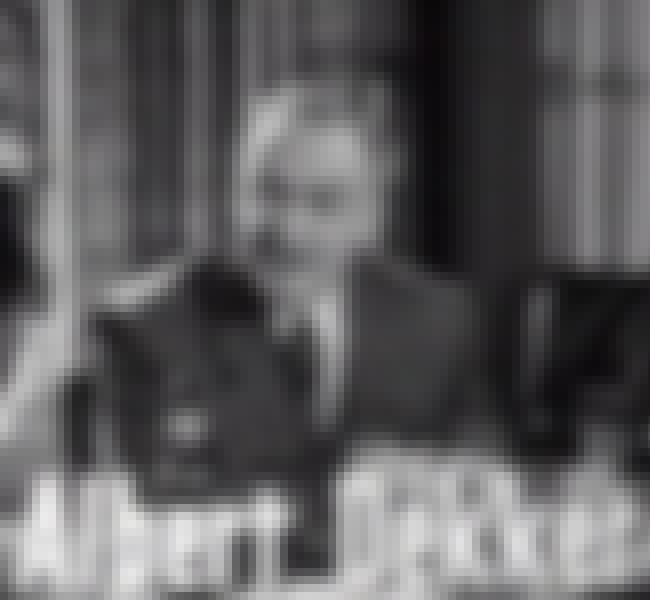 A character actor with over 70 film appearances, Dekker also served a term in the California State Assembly, and was blacklisted for a time due to his denunciation of Joe McCarthy. By 1968, his career was on the decline, and after being missing for a few days, he was
found dead
in his LA apartment by his fianc
ée
.
Dekker was discovered
naked, kneeling in his bathtub, bound by chains and leather thongs, with a noose tightly wrapped around his neck and looped around the curtain rod. He was also blindfolded with a scarf, handcuffed, had a ball gag in his mouth, and hypodermic needles sticking out of each arm. To add insult to the death, his body was defiled by someone who wrote homophobic slurs on it with red lipstick, and there were signs that he'd had money and camera equipment stolen.

Despite the fact that many of these actions would have been impossible to perform alone, Dekker's death was ruled a suicide - a conclusion so absurd both the press and the coroner rejected it. Due to the sordid, possibly homosexual nature of the crime, no further investigation was done, and it was written off as an accidental death from auto-erotic asphyxiation.
More About
Age: Died at 63 (1905-1968)
Birthplace: New York City, New York, USA
Profession: Politician, Actor
Credits: The Wild Bunch, Kiss Me Deadly, Gentleman's Agreement, East of Eden Gamera, + more
see more on Albert Dekker