sports

Famous Male Tennis Players

40k views

1,390 items

Embed
List of famous male tennis players, listed by their level of prominence with photos when available. This greatest male tennis players list contains the most prominent and top males known for being tennis players. There are thousand of males working as tennis players in the world, but this list highlights only the most notable ones. Historic tennis players have worked hard to become the best that they can be, so if you're a male aspiring to be a tennis player then the people below should give you inspiration.

The list you're viewing is made up of a variety of different people, including Roger Federer and Andre Agassi. Featuring famous tennis players from 80s, old tennis players, 70s tennis players, American male tennis pros, former tennis players, and more, this list has it all.

While this isn't a list of all male tennis players, it does answer the questions "Who are the most famous male tennis players?" and "Who are the best male tennis players?"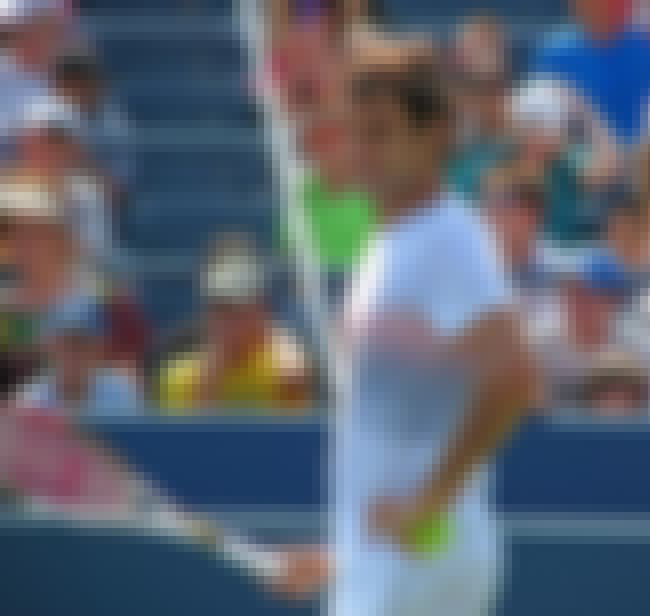 Tennis player Roger Federer (IPA pronunciation: [ˈɹɑ.dʒər ˈfɛ.dər.ər]) (born August 8, 1981) is a Swiss tennis professional, currently ranked World No. 1. Many experts and many of his own tennis peers believe that Federer may be the greatest men's singles player of all time. Federer has won eleven ...more
More About
Age: 35
Birthplace: Basel, Switzerland
Profession: Tennis player, Athlete
Credits: Wimbledon 2007 Final: Federer vs. Nadal, 2008 Wimbledon Official Film, Wimbledon 2007 Official Film, Wimbledon 2009 Men's Final: Roger Federer vs. Andy Roddick Open Access, + more
Also Ranked
#4 on The Greatest Male Tennis Players of the Open Era
#52 on The Best Athletes of All Time
#1 on The Greatest Men's Tennis Players of All Time
#39 on Who Are Millennials' Favorite Athletes?
see more on Roger Federer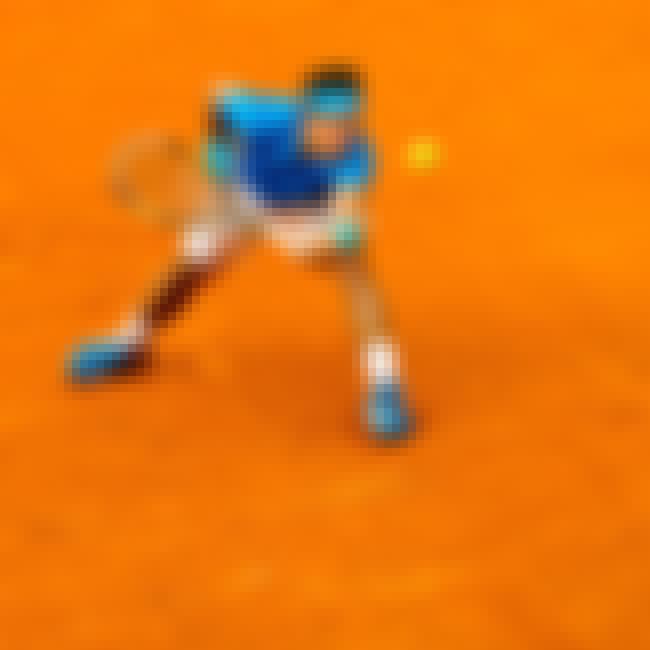 Rafael "Rafa" Nadal Parera is a Spanish professional tennis player currently ranked world No. 5. He is widely regarded as one of the finest clay court players in history and has been nicknamed "The King of Clay." His evolution into an all-court threat has established him as one of the best ever ...more
More About
Age: 30
Birthplace: Manacor, Spain
Profession: Tennis player, Athlete
Also Ranked
#8 on The Greatest Male Tennis Players of the Open Era
#18 on The Greatest Left-Handed Athletes of All Time
#73 on The Athletes That Millennials Love the Most
#18 on The Best Hispanic Athletes
see more on Rafael Nadal
Lars Ulrich is a Danish drummer and one of the founding members of American heavy metal band Metallica. He was born in Gentofte, Denmark to an upper-middle-class family. A tennis player in his youth, Ulrich was originally a drummer in San Francisco. He then moved to Los Angeles at age sixteen in the ...more
More About
Age: 53
Birthplace: Gentofte Municipality, Copenhagen, Denmark
Profession: Record producer, Songwriter, Musician, Actor Drummer, + more
Credits: Zombieland, Metallica Through the Never, Metallica: Some Kind of Monster, Mission: Impossible II
Also Ranked
#39 on The Best Drummers of All Time
#21 on The Best Metal Drummers of All Time
#14 on The Best Short Male Singers
see more on Lars Ulrich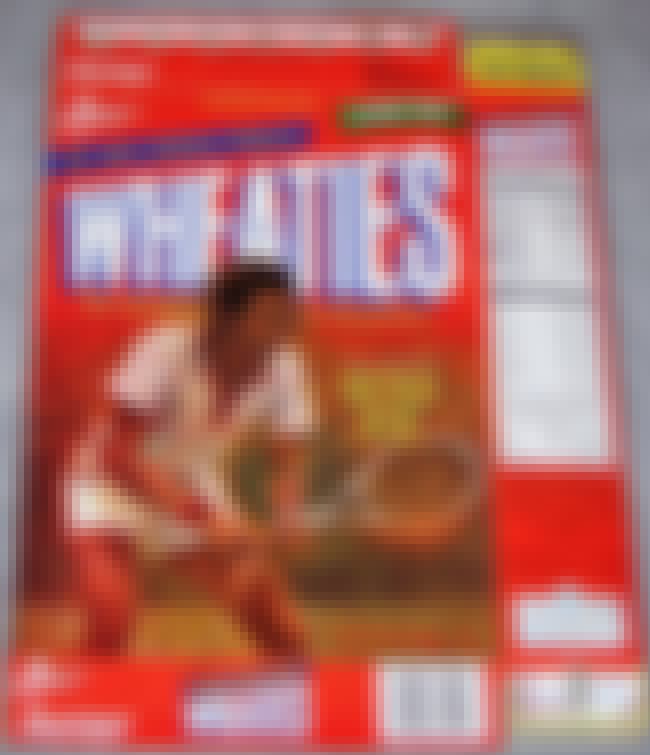 Arthur Robert Ashe, Jr. was an American World No. 1 professional tennis player. He won three Grand Slam titles, ranking him among the best tennis players from the United States. Ashe, an African American, was the first black player selected to the United States Davis Cup team and the only black man ...more
More About
Age: Died at 50 (1943-1993)
Birthplace: Richmond, Virginia, United States of America
Profession: Tennis player
Credits: The Day After, Arthur Ashe: Citizen of the World
Also Ranked
#61 on The Smartest Professional Athletes
#15 on The Greatest Male Tennis Players of the Open Era
#19 on The Greatest Men's Tennis Players of All Time
#2 on The Best Men's Tennis Players of the 1960s
see more on Arthur Ashe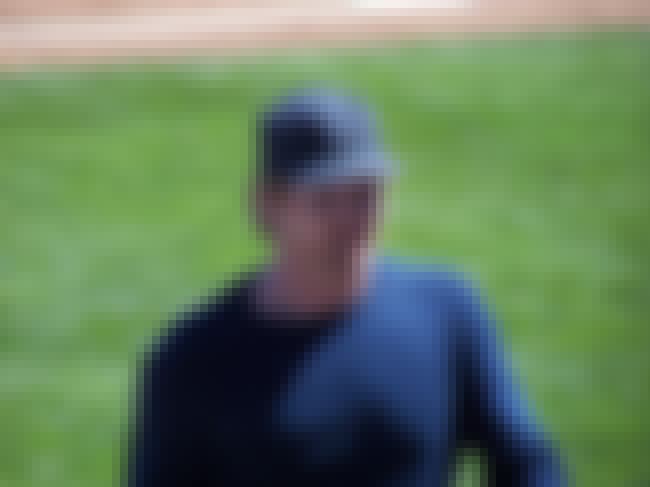 James Spencer "Jim" Courier, Jr. is a former World No. 1 professional tennis player from the United States. During his career, he won four Grand Slam singles titles, two at the French Open and two at the Australian Open. He holds the record for being the youngest man to have reached the finals of ...more
More About
Age: 46
Birthplace: Sanford, Florida, United States of America
Profession: Tennis player, Commentator, Presenter
Also Ranked
#27 on The Greatest Male Tennis Players of the Open Era
#30 on The Greatest Men's Tennis Players of All Time
#9 on The Best Men's Tennis Players of the 1990s
see more on Jim Courier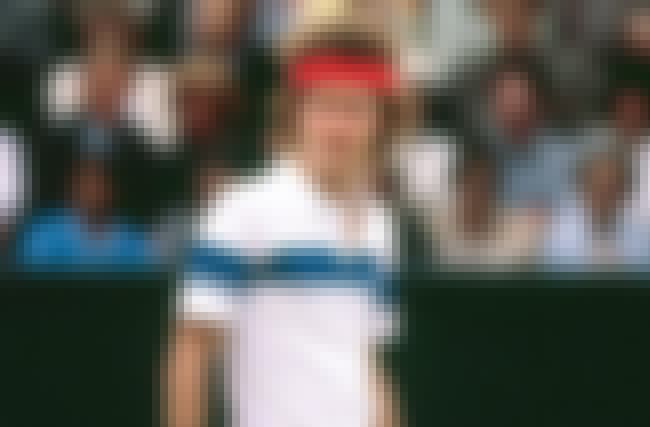 John Patrick McEnroe, Jr. is a former World No. 1 professional tennis player from the United States often rated among the greatest tennis players of all time, especially for his touch on the volley. He won seven Grand Slam singles titles, nine Grand Slam men's doubles titles, and one Grand Slam ...more
More About
Age: 58
Birthplace: Wiesbaden, Germany
Profession: Tennis player, Commentator, Talk show host, Actor
Credits: Mr. Deeds, Anger Management, Wimbledon, Wimbledon
Also Ranked
#37 on Athletes Who Spark the Most Fan Arguments
#83 on The Smartest Professional Athletes
#1 on The Greatest Male Tennis Players of the Open Era
#3 on The Best Athletes of All Time
see more on John McEnroe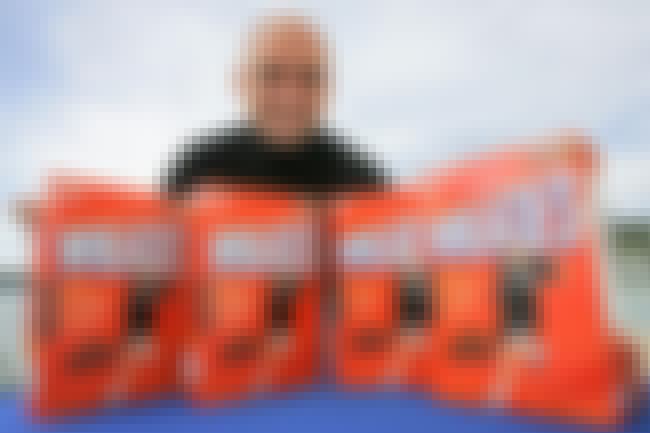 Andre Kirk Agassi is an American retired professional tennis player and former World No. 1, who was one of the game's most dominant players from the early 1990s to the mid-2000s. Generally considered by critics and fellow players to be one of the greatest tennis players of all time, Agassi had been ...more
More About
Age: 46
Birthplace: Las Vegas, Nevada, United States of America
Profession: Tennis player, Athlete
Credits: The Journeymen, Coach: Nick Bollettieri, Wimbledon 2000 Final: Sampras vs. Rafter, Open Access
Also Ranked
#10 on The Greatest Male Tennis Players of the Open Era
#31 on The Funniest Professional Athletes
#12 on The Greatest Men's Tennis Players of All Time
#2 on The Best Men's Tennis Players of the 1990s
see more on Andre Agassi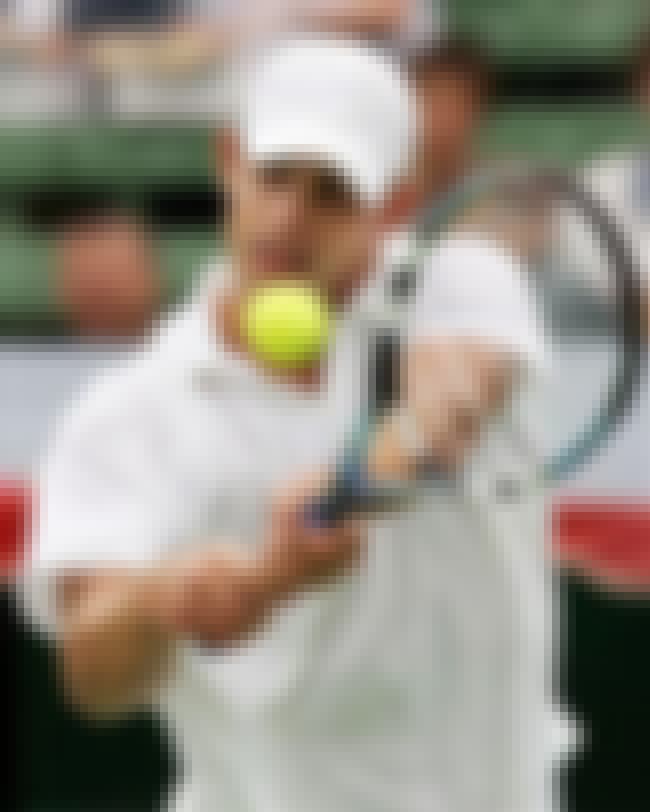 Andrew Stephen "Andy" Roddick is a former American professional tennis player and former World No. 1. He is known for his fast service and powerful forehand. He became a Grand Slam singles champion when he won the title at the 2003 US Open, defeating Juan Carlos Ferrero in the final. He is currently ...more
More About
Age: 34
Birthplace: Omaha, Nebraska, United States of America
Profession: Tennis player, Actor, Athlete
Credits: Just Go With It, Charity Jam, Wimbledon 2009 Official Film, Wimbledon 2009 Men's Final: Roger Federer vs. Andy Roddick Open Access
Also Ranked
#24 on The Greatest Male Tennis Players of the Open Era
#31 on The Greatest Men's Tennis Players of All Time
#66 on Great Athletes Who Waited Too Long To Retire
#26 on The Coolest Celebrities Who Play Fantasy Football
see more on Andy Roddick