Visual Artist

Famous Modernist Artists, Ranked

1k votes

47k views

81 items

Embed
List of famous Modernism artists, with images, bios, and information about their notable works. All the greatest artists associated with the Modernism movement are included here, along with clickable names for more details on that particular painter or sculptor. These notable Modernism period artists are organized by popularity, so the best artists are at the top of the list. If you think the best Modernism artist isn't as high as they should be then be sure to give them an upvote.
List features artists like Georgia O'Keeffe, Robert Rauschenberg and more!
This list answers the questions, "Who are the most famous Modernism artists?" and "Who are the best Modernism artists?"
Almost every well-known or influential figure in this movement is listed below. You may want to copy this factual list to build your own just like it, re-rank it to fit your views, then publish it to share it on Facebook, Twitter or any other social sites you frequent. (81 items)
Collection Photo: vincent van gogh
List Photo: Freebase/Public domain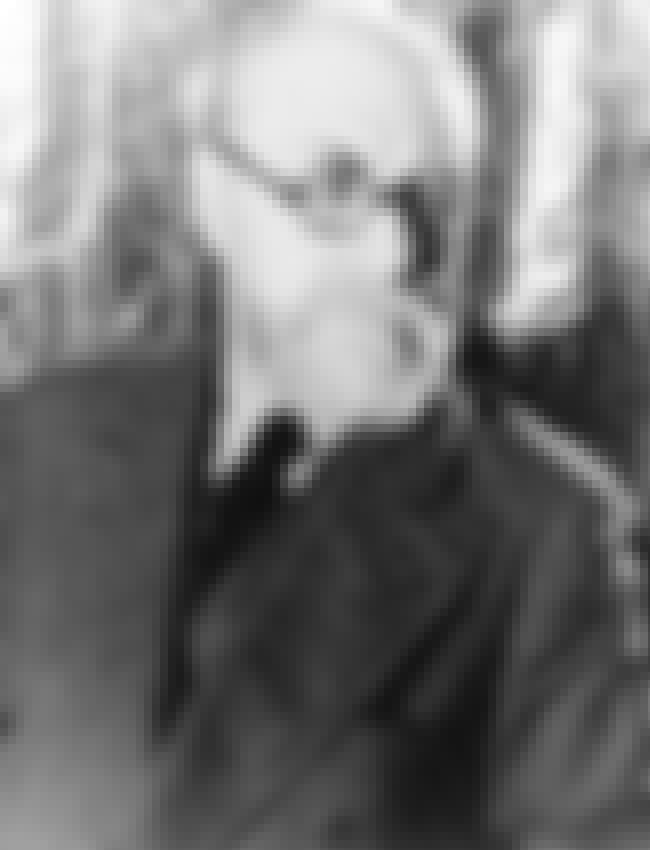 Henri-Émile-Benoît Matisse was a French artist, known for his use of colour and his fluid and original draughtsmanship. He was a draughtsman, printmaker, and sculptor, but is known primarily as a painter. Matisse is commonly regarded, along with Pablo Picasso and Marcel Duchamp, as one of the three ...more
More About
Artworks: Woman with a Hat, Blue Nude II, Les toits de Collioure, Green Stripe Madras Rouge, + more
Birthplace: Le Cateau-Cambrésis, France
Associated periods or movements: Fauvism, Modernism, Impressionism, Neo-impressionism
Nationality: France
Art Forms: Sculpture, Collage, Painting, Printmaking Drawing
Also Ranked
#75 on Famous People Who Have Been Through Depression
see more on Henri Matisse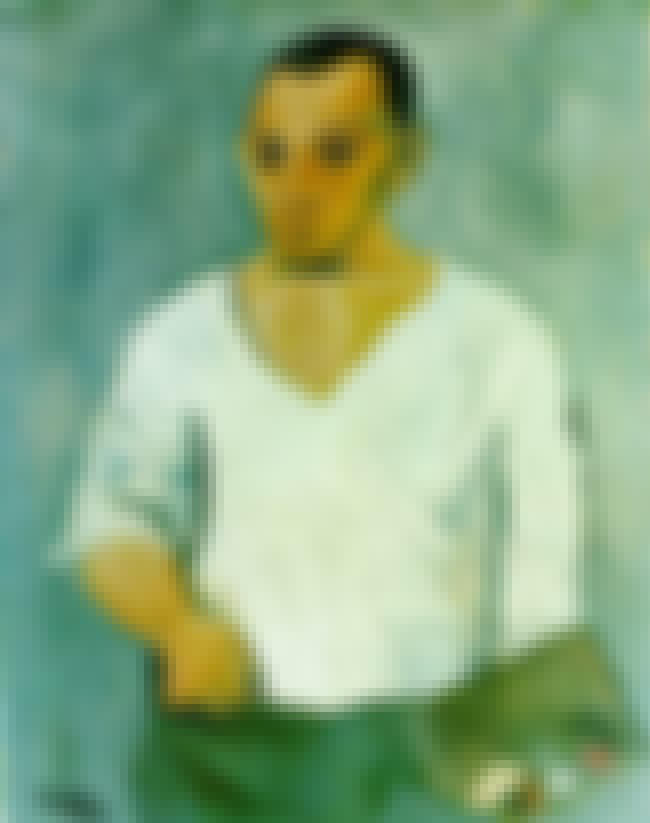 Pablo Ruiz y Picasso, also known as Pablo Picasso, was a Spanish painter, sculptor, printmaker, ceramicist, stage designer, poet and playwright who spent most of his adult life in France. As one of the greatest and most influential artists of the 20th century, he is known for co-founding the Cubist ...more
More About
Artworks: Guernica, The Old Guitarist, Family of Saltimbanques, Les Demoiselles d'Avignon Las Meninas (after Velázquez), + more
Birthplace: Málaga, Spain
Associated periods or movements: Picasso's African Period, Analytic cubism, Cubism, Picasso's Rose Period Picasso's Blue Period, + more
Nationality: Spain
Art Forms: Sculpture, Ceramic art, Painting, Printmaking Drawing
Also Ranked
#110 on The All-Time Greatest People in History
#171 on People We Wish Were Still Alive
#353 on The Greatest Minds of All Time
#372 on Famous Role Models We'd Like to Meet In Person
see more on Pablo Picasso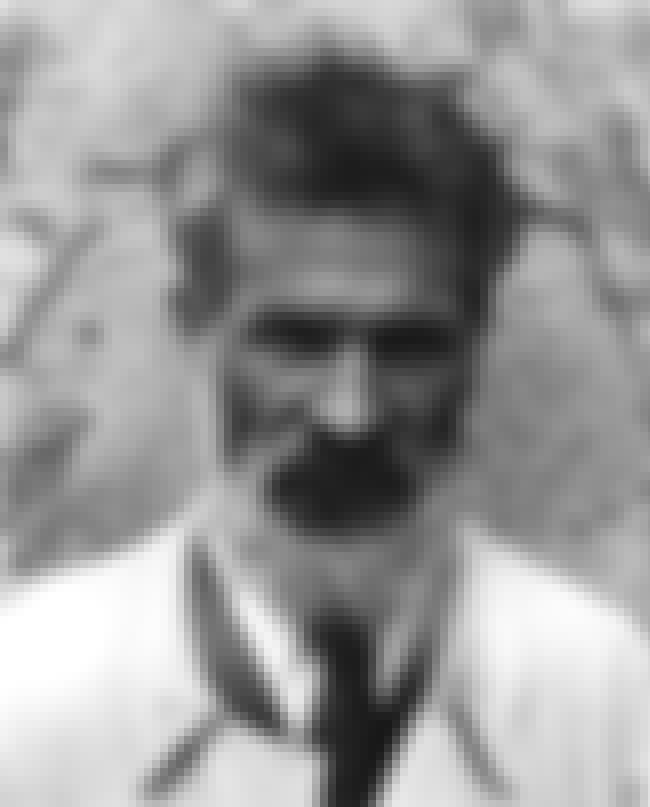 Constantin Brâncuși was a Romanian sculptor, painter and photographer who made his career in France. Considered a pioneer of modernism, one of the most influential sculptors of the 20th-century, Brâncuși is called the patriarch of modern sculpture. As a child he displayed an aptitude for carving ...more
More About
Artworks: Bird in Space, The Endless Column, The Kiss, Madame L.R. The Newborn, + more
Birthplace: Peștișani, Romania
Associated periods or movements: Modernism
Nationality: Romania
Art Forms: Sculpture
see more on Constantin Brâncuși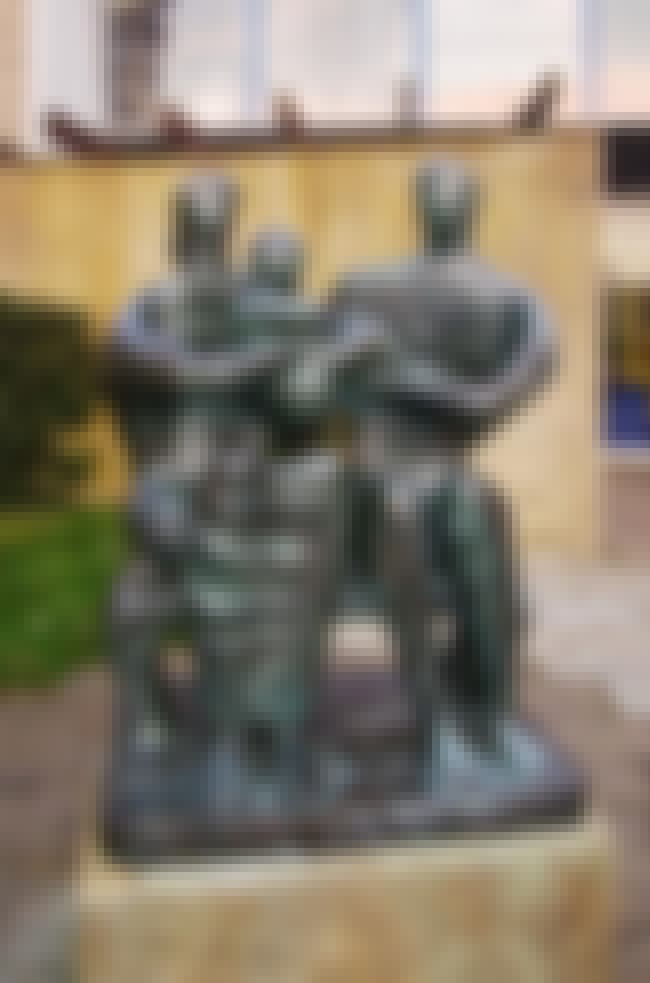 Henry Spencer Moore OM CH FBA RBS was an English sculptor and artist. He was best known for his semi-abstract monumental bronze sculptures which are located around the world as public works of art. His forms are usually abstractions of the human figure, typically depicting mother-and-child or ...more
More About
Artworks: Nuclear Energy, Oval with Points, Three Piece Reclining Figure Draped, Family Group Man Enters the Cosmos, + more
Birthplace: Castleford, United Kingdom
Associated periods or movements: Modernism
Nationality: United Kingdom
Art Forms: Sculpture, Drawing
Also Ranked
#89 on Famous People Named Henry
#85 on Famous People Whose Last Name Is Moore
see more on Henry Moore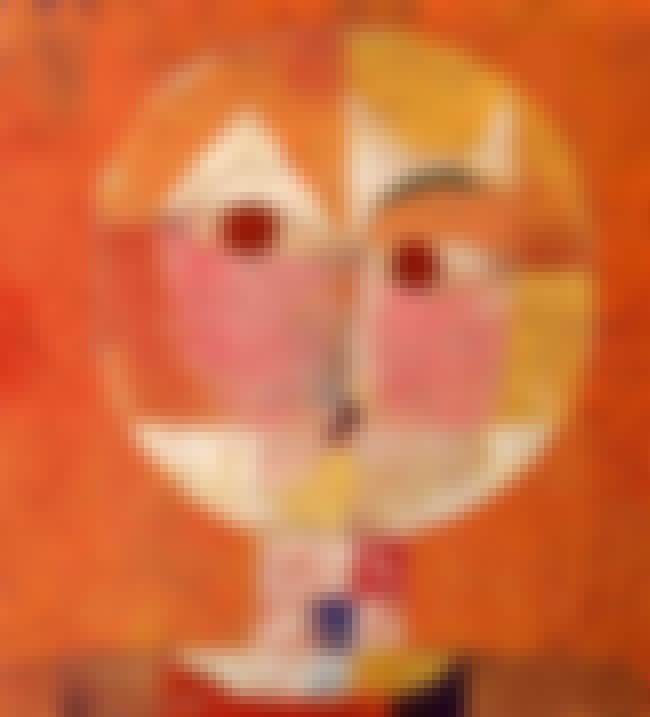 Paul Klee was a Swiss-German painter. His highly individual style was influenced by movements in art that included expressionism, cubism, and surrealism. Klee was a natural draftsman who experimented with and eventually deeply explored color theory, writing about it extensively; his lectures ...more
More About
Artworks: Angelus Novus, Revolution des Viadukts, Der Goldfisch, Garten der Leidenschaft (Garden of Passion) Little Castle in the Air, + more
Birthplace: Münchenbuchsee, Switzerland
Associated periods or movements: German Expressionism, Der Blaue Reiter, Cubism, Surrealism Expressionism, + more
Nationality: Germany
Art Forms: Painting, Drawing
see more on Paul Klee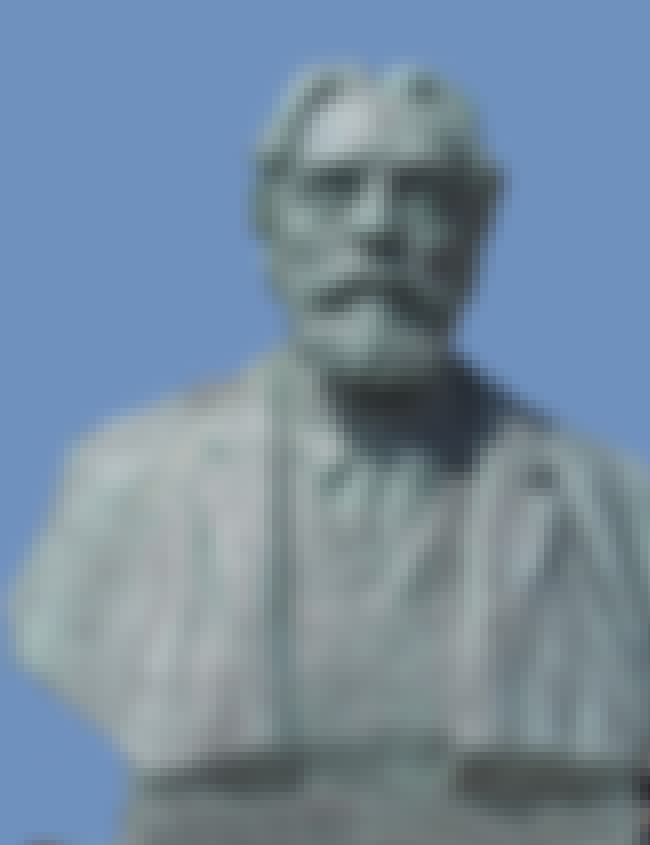 James Sidney Edouard, Baron Ensor was a Belgian painter and printmaker, an important influence on expressionism and surrealism who lived in Ostend for almost his entire life. He was associated with the artistic group Les XX. ...more
More About
Artworks: Skeletons Fighting for the Body of a Hanged Man, Tribulations of Saint Anthony, Masks Confronting Death, Portrait of the Artist Surrounded by Masks Christ's Entry Into Brussels in 1889, + more
Birthplace: Ostend, Belgium
Associated periods or movements: Modernism, Surrealism, Expressionism, Symbolist literature
Nationality: Belgium
Art Forms: Painting
see more on James Ensor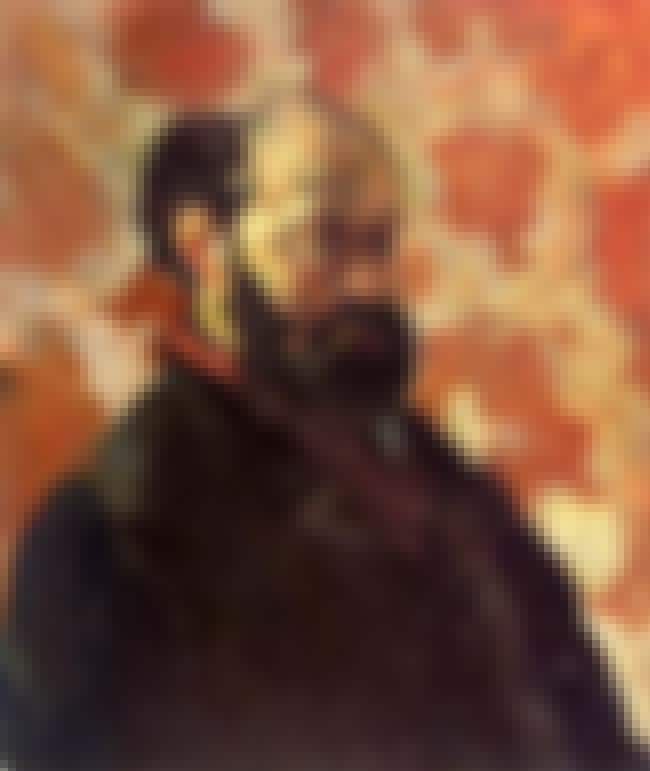 Paul Cézanne was a French artist and Post-Impressionist painter whose work laid the foundations of the transition from the 19th-century conception of artistic endeavour to a new and radically different world of art in the 20th century. Cézanne's often repetitive, exploratory brushstrokes are highly ...more
More About
Artworks: The Basket of Apples, The Large Bathers, Still Life with Apples, Madame Cézanne in a Yellow Chair Mont Sainte-Victoire seen from Bellevue, + more
Birthplace: Aix-en-Provence, France
Associated periods or movements: Post-Impressionism, Cubism, Impressionism
Nationality: France
Art Forms: Painting, Drawing
Also Ranked
#422 on The Greatest Minds of All Time
#86 on 103 Celebrities Who Have Entire Species Named After Them
#67 on Famous People Named Paul
see more on Paul Cézanne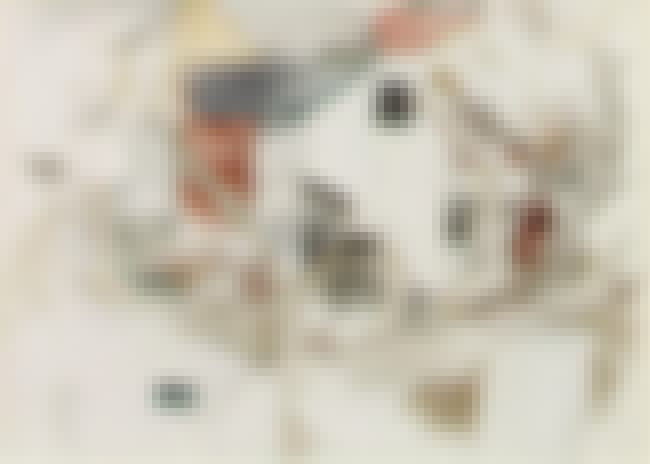 Charles Demuth was an American watercolorist who turned to oils late in his career, developing a style of painting known as Precisionism. "Search the history of American art," wrote Ken Johnson in The New York Times, "and you will discover few watercolors more beautiful than those of Charles Demuth. ...more
More About
Artworks: Eggplant and Green Pepper, Sail: In Two Movements, Trees and Barns: Bermuda, I Saw the Figure 5 in Gold Eggplant, + more
Birthplace: Lancaster, Pennsylvania, United States of America
Associated periods or movements: Modernism, American modernism
Nationality: United States of America
Art Forms: Painting
see more on Charles Demuth