books

Fantasy Novels That Would Be Great Movies

264 votes

120 voters

3.9k views

10 items

Follow

Embed

List Rules Vote up the fantasy books you think would make the best films or movie franchises.
Why aren't there more film adaptations of fantasy novels? The Lord of the Rings and Harry Potter series proved that fantasy novel adaptations could not only succeed, but break box office records. Given the success of those films, you'd think there would be more fantasy movies hitting the big screen, right? But by and large, there haven't been. And it's not like studios are wanting for material; there is a plethora of overlooked fantasy series that could prove fertile soil to cultivate epic movies or even blockbuster franchises.

Are studios afraid that, aside from a handful of huge mainstream literary successes, the genre that birthed generations of socially-awkward teens spending their Friday nights rolling 20-sided dice in their parents' basements could be too geeky to turn a profit? That was once the attitude leveled at another nerdy past-time comprised of reading and collecting thin, pictured books featuring spandex-clad heroes with superpowers. But that narrow outlook has since been cast aside. How'd that change in policy work out for the movie industry?

So, let's dive right into this list of fantasy books that should be adapted, and don't forget to vote up your picks for which ones would make the best adaptations.
Perhaps the most popular fantasy series of recent times besides A Song of Ice and Fire, Robert Jordan's Wheel of Time books incorporate original ideas about creation, spirituality, and the passage of time into an epic saga that spans 12 novels. Fans of the novels have been waiting for a faithful big or small screen adaptation for decades.
Fun fact: in an effort to prolong its television rights to the series, Universal released a god-awful pilot starring Billy Zane on February 8, 2015, at 1:30 a.m. on FXX.
Also Ranked
#5 on The Best Fantasy Book Series
#21 on The Best Fantasy Worlds
#46 on NPR's Top 100 Science Fiction & Fantasy Books
#33 on The Best Books Written Under Pen Names
see more on The Wheel of Time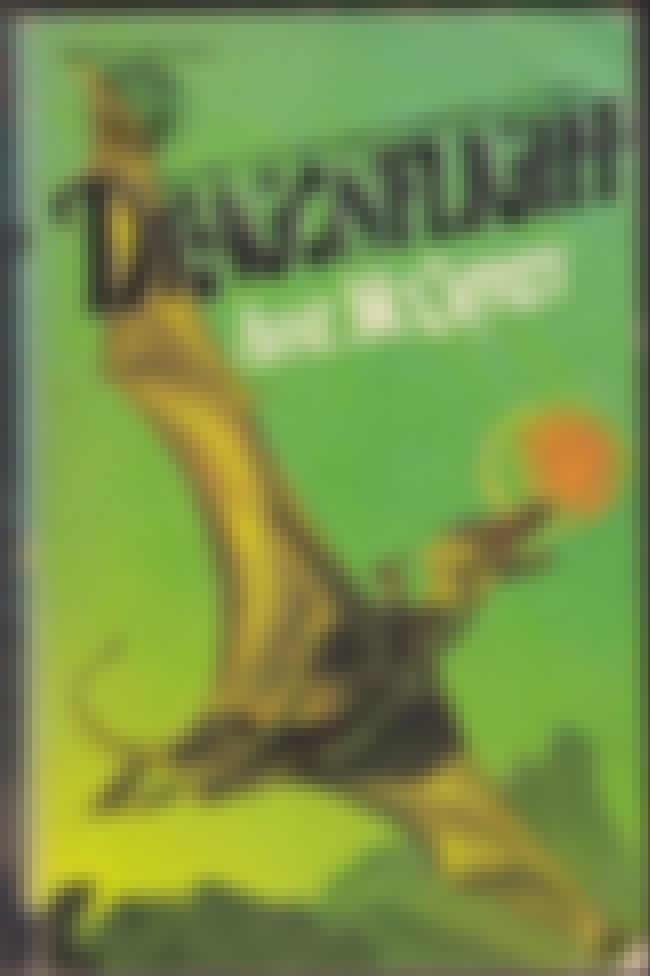 Before Daenerys Targaryen, there was Lessa, a young woman destined to form a lifelong telepathic bond with a newly hatched queen dragon. The sole survivor of a ruling family, Lessa spent most of her life in hiding until the time came for her to take back her birthright. Sound familiar?
Widely lauded as a classic in the fantasy genre, Dragonflight was the first in a series of 20 books published by author Anne McCaffrey, the first woman to win both the Hugo and Nebula Award, the top awards for science fiction and fantasy. The love for dragons and strong female heroines is at a fever pitch, and what better way to capitalize on it than a live-action movie about both?
Also Ranked
#38 on NPR's Top 100 Science Fiction & Fantasy Books
see more on Dragonflight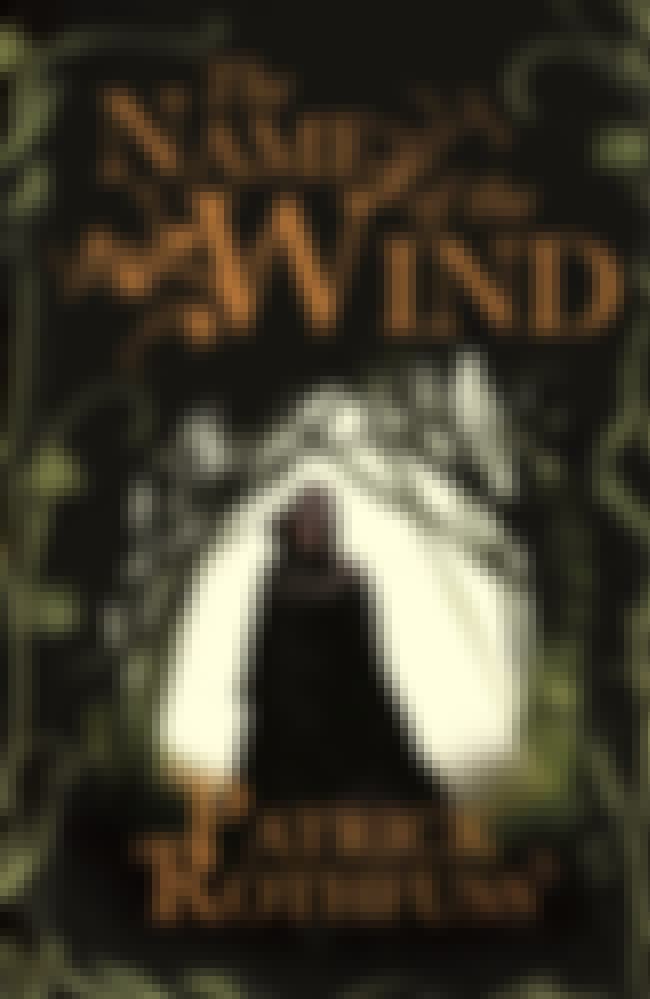 Patrick Rothfuss has garnered a few famous fans with his Kingkiller Chronicle series, among them Orson Scott Card, George R.R. Martin, and Ursula K. Le Guin. It tells the very personal story of a man named Kvothe and his long journey from stage performer to legendary practitioner of sympathy (magic).

Every good movie needs a strong, emotionally complex protagonist the audience can relate to and cheer for. None fit that bill better than Kvothe. A good portion of the first two books takes place at The University, a school of magic that will surely satisfy moviegoers in need of a Hogwarts fix.
Also Ranked
#7 on The Best Fantasy Book Series
#23 on Books Similar To Harry Potter
#18 on NPR's Top 100 Science Fiction & Fantasy Books
#5 on Other Books Game of Thrones (ASOIAF) Fans Will Love
see more on The Name of the Wind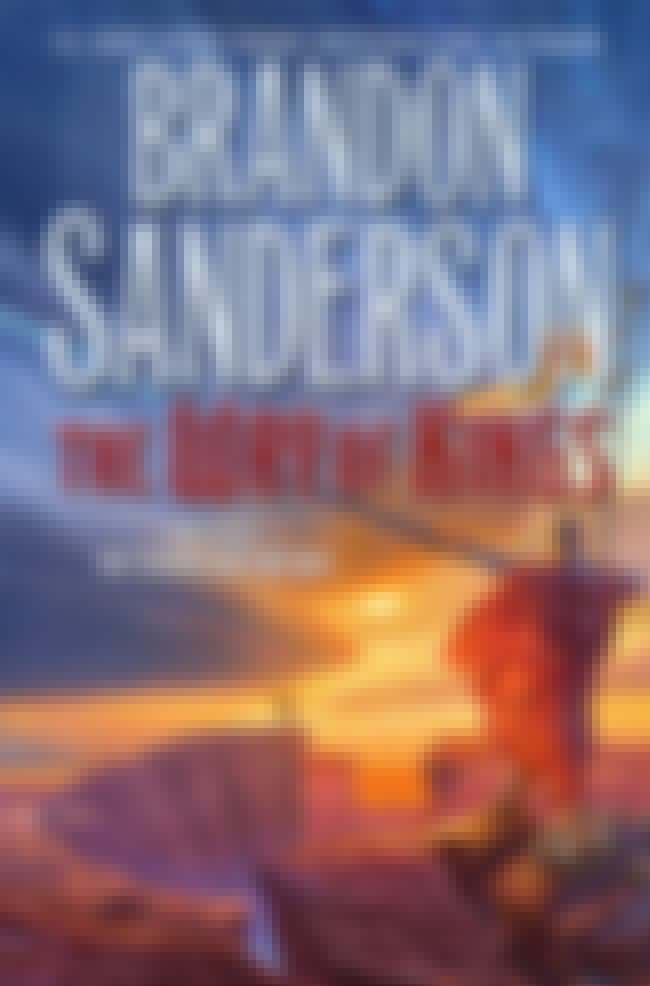 The first book in a relatively new series by Brandon Sanderson, The Way of Kings is hugely popular among fantasy aficionados. Some claim this series is Sanderson's finest work yet.

Its story takes place in a world where men have been cast out of paradise and beaten into submission by evil. The characters are strong, the magic system interesting, and the setting more perilous than most in the genre.
Also Ranked
#40 on NPR's Top 100 Science Fiction & Fantasy Books
#3 on Other Books Game of Thrones (ASOIAF) Fans Will Love
see more on The Way of Kings