music

17 Ways To Make Your Music Festival Experience Legendary

423 votes

103 voters

22k views

17 items

Embed

List Rules Vote: Based on what you think would be the most useful
Preparing for a camping music festival can oftentimes be like preparing for summer camp; though you don't want to overpack and get stuck lugging around your belongings like you just got kicked out of your girlfriend's apartment, you also don't want to be unprepared. Camping music festivals can oftentimes be unpredictable, what with the unreliable weather conditions, crazy crowds, and the loads of drunk people who could easily mistake your tent for theirs. To make your camping festival experience all the more enjoyable, we've compiled this list of hacks that will make your three-day weekend of partying and nonstop music one of the best of the summer.

Of course, it's understandable to ask yourself before embarking on such a crazy journey: how the hell does one make it through the weekend without a bed? How do you not lose all of your friends immediately? How do you avoid getting stuck in mud like a truck at a monster truck rally? While the idea of a camping music festival can be intimidating, the solutions to many of the problems that crop up over the weekend are not. Whether it's employing a buddy system, making friends with your neighbors, or making your campsite as homey as possible, any one of these suggestions will make you want to keep returning year after year. Now go ahead and get down with your bad self, because these camping music festival hacks will pretty much guarantee a safe and fun weekend.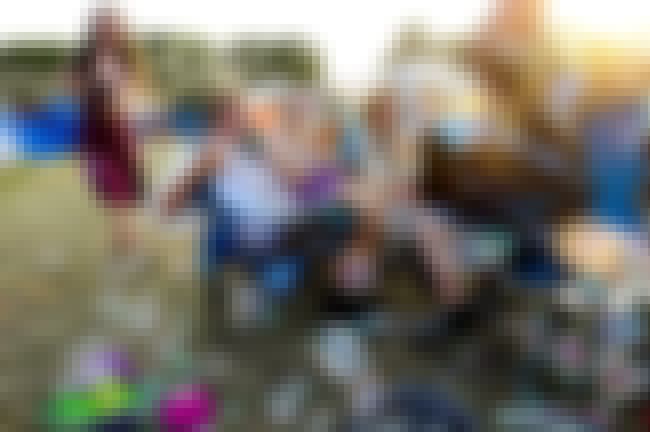 Make Friends with Your Neighbors
Nine times out of 10, the people camping next to you will be some of the coolest people you will meet throughout the whole fest. Not only does befriending the people in the next camp establish a sense of community, you'll have more people to look after you (and your stuff) no matter where the festival takes you. Plus, if you run out of supplies (i.e. booze) at any point during the weekend, a friendly neighbor will usually be there when you need them.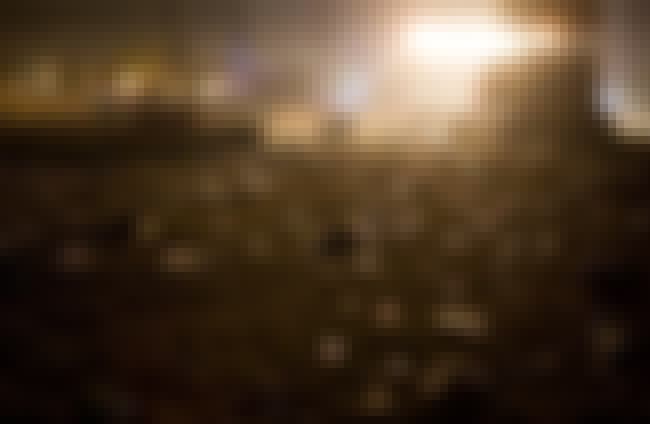 Pick Up Trash and Others Will Follow Suit
Leave the festival space better than it was before. While keeping the grounds clean is pretty difficult, it's important to pick up after yourself so that others will do the same. Try picking up a couple pieces of trash per day; all it takes is one other person to see you being a good festival-goer, and soon enough, others will be keeping it clean, too.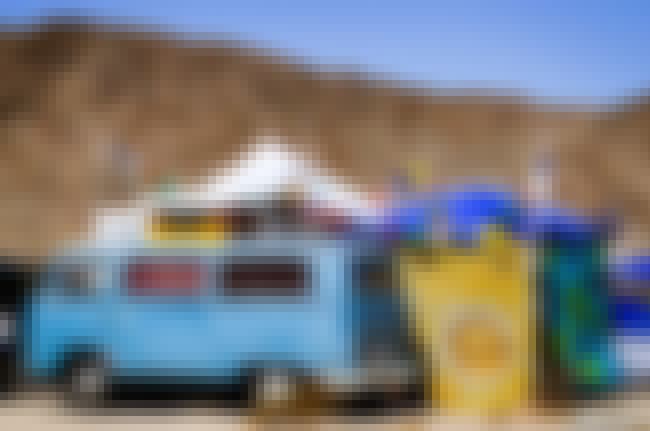 Make Your Campsite Stand Out
There's nothing worse than stumbling home drunkenly after a crazy night and not having a clue where the hell your campsite is. Make your site stand out amongst the sea of tents, whether it's decorating your easy up with distinctive tapestries, or stringing a pair of solar or battery-powered lights to make it easier to find late at night.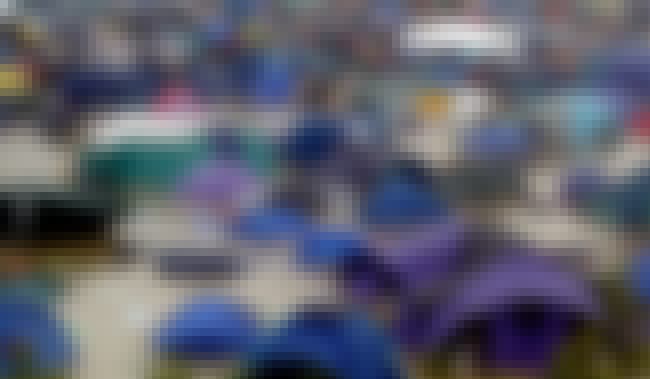 Placement of Your Tent Is Everything
Avoid camping downhill or on a slant; if the weather goes south over the course of the weekend, the last thing you want to deal with is being woken up by a flash flood destroying all of your belongings. Stay away from walkways as well in order to avoid having people trample through your campground. And most importantly, camp away from the stage! Though it's more convenient to camp closer to the music, when you do eventually try to catch some zzz's, the last thing you want to hear is blaring music and rowdy crowds.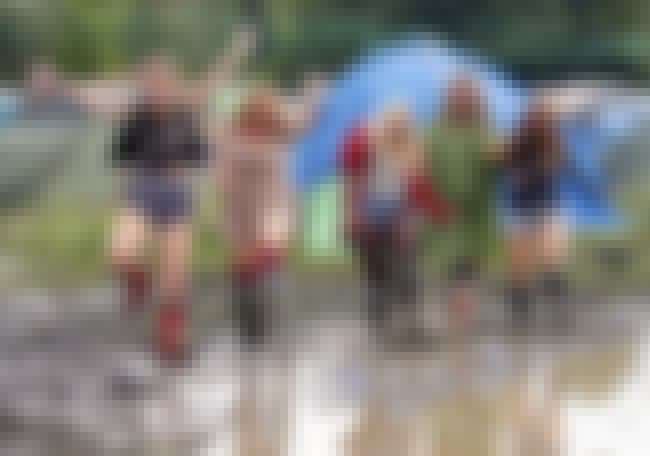 Prepare for Any Type of Weather
Yeah, we know that the forecast said clear skies, but it's better to be prepared for torrential downpour than not. Be sure to bring a pair of boots you don't mind destroying, a poncho to protect the festi outfit you spent weeks picking out, and a light, down jacket for the chilly nights. And we know that the rain cover on your tent is a hassle to put on, but the extra five minutes setting it up will save your belongings in case of a sudden shower.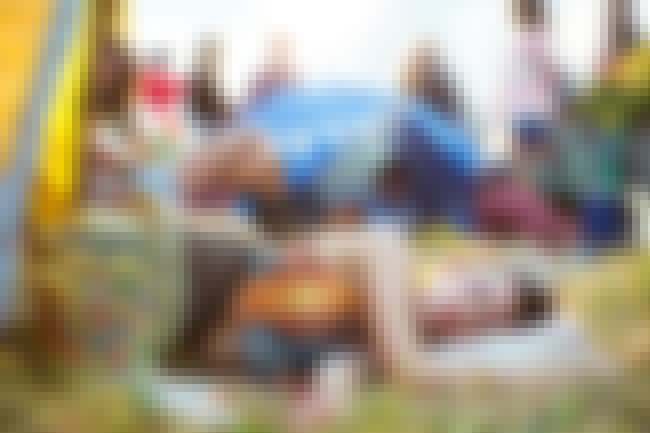 Make Sure the Sleeping Situation Will Be Sweet
Though tents can be a bit of a splurge already, spending a little extra money on a high quality tent will end up being a better investment; not only can you use it for occasions other than the festival, but it will guarantee a better experience. For three days, it's your home away from home, so you'll want to seek out tents that have great ventilation for the sweaty afternoons, large enough so a mess can be designated to a corner, and versatile so your living space can be transformed into a social one. We recommend bringing a blow up mattress over a sleeping pad; it'll be way more comfortable and is optimal for cuddle puddles. Check your air mattress before leaving; a hole in the mattress will be a disaster, and you want to make sure that the air pump is in good condition before you get stuck sleeping on the ground.
Embrace the Fact That Your Phone Will Probably Die
While we do suggest bringing a solar or battery powered charger for the weekend, there's still a high chance that your phone will die within a day of arriving at the festival grounds. Rather than panic about all the missed Instagram opportunities, employ a system that will render your phones useless anyways (meet up spots, flags, buddy systems, etc.). Besides, having a dead phone throughout the weekend will be strangely liberating.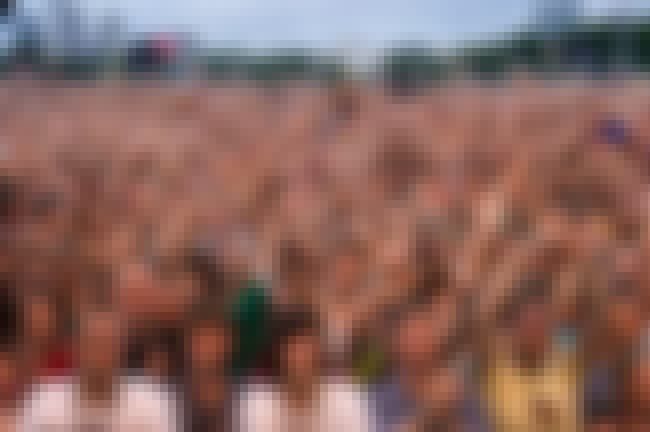 Navigate Through the Crazy Crowds Like a Pro
While the overwhelming crowds of people can definitely be intimidating, it's important to learn how to navigate through the throngs like a seasoned pro. A polite "excuse me" usually works and refraining from getting pushy while keeping patient will win you fans as you scope out a perfect spot. If all else fails, pretend like you're about to throw up and the crowds will be sure to move quickly.