movie quotes

Gangster Squad Movie Quotes

76 votes

35 voters

22k views

12 items
"Gangster Squad" movies quotes follow the action in this 2013 crime movie based on the real life story of mafia gangster Mickey Cohen. Based on "Tales from the Gangster Squad" by Paul Lieberman, "Gangster Squad" was written by Will Beall and directed by Ruben Fleischer. Originally the film was set to open on September 7, 2012, however in the wake of the Aurora, Colorado, theater shooting, the release was pushed back to January 11, 2013, due to "Gangster Squad" featuring a scene where the characters use machine guns to shoot up theatergoers.
In "Gangster Squad," the setting is the 1940s and 1950s in Los Angeles, California. Mickey Cohen (Sean Penn), a New York-born gangster with ties to Al Capone, moves to Los Angeles and soon becomes one of the biggest gangsters on the West Coast. Despite their best attempts, the Los Angeles Police Department simply cannot take down Mickey Cohen, that is at least using traditional, legal methods.
So at the request of Police Chief Bill Parker (Nick Nolte), the officers try a different method, playing by Mickey's rules. Sgt. John O'Mara (Josh Brolin), Sgt. Jerry Wooters (Ryan Gosling) and other officers (portrayed by Anthony Mackie, Giovanni Ribisi, Michael Pena and Robert Patrick, among others), form a gangster squad to take back Los Angeles from Mickey Cohen's control. Emma Stone co-stars in the film.
"Gangster Squad" is one of the most anticipated films for the winter of 2012 but it isn't alone. Other notable releases include
"Django Unchained,"
"Killing Them Softly,"
"Hitchcock,"
"Skyfall,"
"Lincoln,"
"Flight,"
"Playing for Keeps,"
"Silver Linings Playbook,"
"Anna Karenina,"
"This Must Be the Place,"
"Cloud Atlas,"
"Wreck-It Ralph,"
"Nobody Walks,"
"The Sessions,"
"Red Dawn,"
"Chasing Mavericks,"
"Rise of the Guardians,"
"Argo,"
and
"Looper."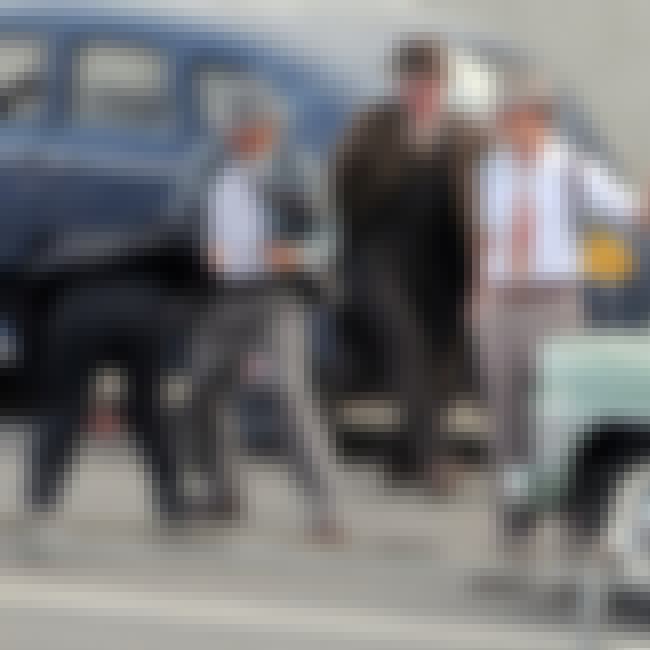 Mickey Cohen: "A cop that's not for sale is like a dog with rabies, you just gotta put 'em down."
According to Mickey Cohen, a cop that cannot be paid off to look the other way is a cop not worth having around. To him those are just like dogs who need to be put down.
Mickey Cohen: "I'm not an educated man, but I've read some history. Every kingdom comes up bloody. Every castle is built on a pile of bones. When I came out here, LA was nothing. Back east I was a gangster, out here I'm god."
The pure arrogance of Mickey Cohen comes out in this clip as he explains that despite not being the sharpest tool in the shed, he does know enough to completely take over the city of Los Angeles and is fully willing to go through whoever stands in his way to do just that.
You Gotta Die of Something
Det. Navidad Ramirez: "Going up against 40?"
Sgt. Jerry Wooters: "Well you gotta die of something"
Detective Navidad Ramirez is hesitant to join the gangster squad to take down Mickey Cohen knowing that it's an uphill battle. Sergeant Wooters however reminds him that dying is inevitable and this way at least you can go out doing something meaningful.
Sgt. John O'Mara: "Leave these at home. Nobody will ever know what we've done. We're not solving a case here, we're going to war."
Referring to their police badges, Sergeant O'Mara explains to his newly formed gangster squad that for this mission, they are no longer cops, they are soldiers fighting a war against evil.
What's Your Racket, Handsome?
Grace Faraday: "What's your racket, handsome?"
Sgt. Jerry Wooters: "I'm a bible salesman."
Grace Faraday: "Want to take me away from all this and make an honest woman out of me?"
Sgt. Jerry Wooters: "No ma'am, I was just hoping to take you to bed."
There's an unmistakable chemistry between Grace Faraday, Mickey Cohen's girl, and Sergeant Jerry Wooters the first time they meet. How close the two will get at that point neither know but it definitely complicates things between the two sides.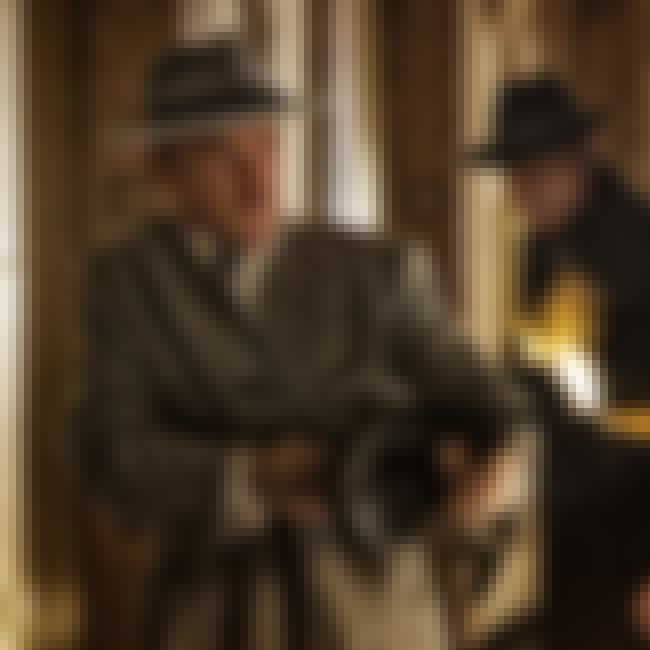 Mitch Racine: "I am so sorry, Mr. Cohen. It won't ever happen again. I swear to god."
Mickey Cohen: "You're talking to god so you might as well swear to me."
If Mickey Cohen seems like he thinks he's better than everyone else, that's because he does. He even goes so far as to make everyone else know how much of a god he is to the city of Los Angeles and everyone in it.
War for the Soul of Los Angeles
Chief Bill Parker: "I want to talk to you about the war for the soul of Los Angeles. We're losing her to an eastern crook. This isn't a crime wave, it's enemy occupation. I want you to wage guerrilla war against Mickey Cohen."
Sgt. John O'Mara: "Yes, sir"
Police Chief Bill Parker knows he's fighting a losing battle having his officers try to take down Mickey Cohen so instead, he enlists Sergeant John O'Mara to try a different tactic, playing by Mickey's rules, to take him down.
Looking to Put a Squad Together
Sgt. John O'Mara: "I'm looking to put a squad together."
Sgt. Jerry Wooters: "I'm listening."
Sgt. John O'Mara: "A small squad, five, maybe six guys."
When Sergeant O'Mara mentions to Sergeant Wooters that he wants to put a "gangster squad" together to fight Mickey Cohen off the books, Sergeant Wooters is instantly intrigued.