quotations

Gimme Shelter Movie Quotes f p @

27 votes

18 voters

9.7k views

8 items

Follow

Embed
"Gimme Shelter" movie quotes tell the based on a true story of one girl who leaves home in order to find her true family. The independent drama film was written and directed by Ron Krauss using the real-life story of Several Sources Shelters founder Kathy DiFiore. "Gimme Shelter" premiered in October 2013 at the Heartland Film Festival before its United States theatrical release on January 24, 2014.
In "Gimme Shelter," Agnes "Apple" Bailey (Vanessa Hudgens) is a teen who has been raised by drug addict single mother June (Rosario Dawson) but has had enough of being nothing more than her mother's ticket to a higher welfare check. Apple leaves home with the hopes that her successful but absent father, Tom (Brendan Fraser), will take her out of the foster system and away from her mother into a much more lavish lifestyle.
Apple stays with father Tom and his family for a while but is back on the streets after he learns of her pregnancy and refusal to terminate the pregnancy. With the help of a hospital chaplain (James Earl Jones), Apple ends up in a shelter for pregnant women, operated by Kathy (Ann Dowd). Despite her mother's pleas for Apple to return home, it's with those women of the shelter where Apple finds her true family.
"Gimme Shelter" joins theaters which are already filled with other great films such as
"Ride Along,"
"Jack Ryan: Shadow Recruit,
"The Wolf of Wall Street,
"The Secret Life of Walter Mitty,
"Anchorman 2: The Legend Continues"
"Her,"
"American Hustle,"
"Saving Mr. Banks,"
August: Osage County,
"The Hobbit: The Desolation of Smaug,"
"Dallas Buyers Club,"
"Philomena,
"Inside Llewyn Davis,"
"Grudge Match,
"Out of the Furnace,"
"12 Years a Slave,"
"Frozen,"
"The Hunger Games: Catching Fire,"
"Captain Phillips,"
"Gravity,"
"Don Jon,"
"Rush,
and
"Prisoners"
.
Apple Bailey: "When I was eight, I was taken away from my mother when she was arrested for drugs. By the time I was 12, I was in my 10th foster home… I was too scared to even open up my own mouth. I ran away. I went to try to find my mother and try to stay with her for a while. Things got real bad and I had to go and all that time, that letter was the only thing I ever got from you. Now I'm just asking you for a little time because I am done being passed off as someone's case number. I want out of the system! So are you going to help me out?"
Upon finding her biological father, Apple explains what he's missed during her life, which isn't a cheery story. Since he wasn't there for the bad parts, she pleads with him for help in making at least her immediate future more promising.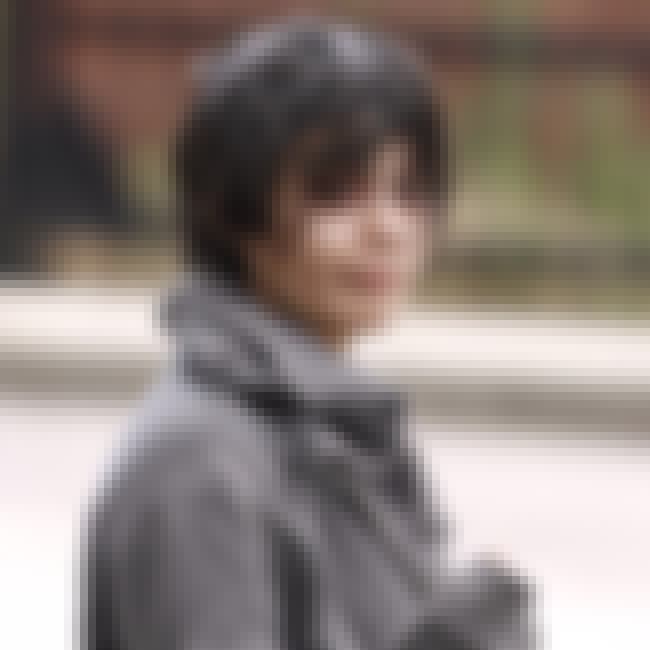 Apple Bailey: "It's crazy how you can go and live with strangers and feel like a family."
Apple reflects on her life and her family. At home she never felt like part of a family but now that she's taken refuge with other women, many of very similar situations as her own, she finally feels at home.
Apple Bailey: "I'm okay. I'm not scared. I'm okay. I can do this. I'm not scared."
…
June Bailey: "You owe me!"
Cab Driver: "Back off the cab, lady! Get away!"
June Bailey: "You aren't going no where. Honey, mommy loves you. You'll be back! You hear me? You need me!"
Tired of being used just so her junkie mom can get the welfare checks, Apple plans her escape. She cuts her hair all off, gives herself a quick pep talk and hops in a cab in search of a better life.
State's Going to Take Care of Us
June Bailey: "You got people asking all types of questions coming around my place, looking around. You crazy? Huh? She said you carrying a baby? And I gotta hear about it from a stranger? That's nice. That's real nice, humiliate me like that. What's wrong with you? No, no, come on. Why you think I'm here, huh? State's going to take care of us. You, me and baby, that makes three. That means when that baby comes out, they're gonna be paying us more money. Yo, we got another chance, all right? We're gonna be a real family now, sweetie. For real. Come on."
June confronts Apple after Apple is involved in a car accident. June learns that Apple is pregnant and can't see anything other than that increase to her welfare check.