film

Girl Most Likely Movie Quotes f p @

15 votes

6 voters

7.4k views

10 items

Follow

Embed
"Girl Most Likely" movie quotes provide the laughs in the comedy movie that follows a girl who is forced to return to her roots after a rough patch. Using a screenplay written by Michelle Morgan, Shari Springer Berman and Robert Pulcini teamed up to direct the film. "Girl Most Likely" was released into United States theaters by Roadside Attractions on July 19, 2013.
In "Girl Most Likely," Imogene (Kristen Wiig) is a playwright whose time in the spotlight is weaning, as her personal life. She stages a suicide with the hopes of getting her ex-boyfriend back but instead awakens to news that she's being held in a psychiatric ward and will soon be released into the custody of her inattentive at best mother, Zelda (Annette Bening).
When Imogene returns to her mother's house, she learns that things have changed considerably. Her brother, Ralph (Christopher Fitzgerald), is still there but a young man named Lee (Darren Criss) is now renting her old bedroom and what appears to be a compulsive liar named George Bush (Matt Dillon) is sleeping with her mother. Through all the chaos and with little support from her mother, Imogene is forced to start a new chapter of her life and move forward. Luckily, she meets some new allies who help her through the process.
"Girl Most Likely" hit theaters during the peak summer movie season already packed with hits like
"Red 2,"
"R.I.P.D.,"
"Pacific Rim,"
"Grown Ups 2,"
"The Lone Ranger,"
"Despicable Me 2,"
"The Heat,"
"White House Down,"
"World War Z,"
"Man of Steel,"
"This Is the End,"
"After Earth,"
"Fast and Furious 6,"
"The Hangover Part III,"
"The Great Gatsby,"
"Oblivion,"
"G.I. Joe: Retaliation,"
"Olympus Has Fallen,"
and
"The Incredible Burt Wonderstone."
Dr. Chalmers: "Imogene, you've had a meltdown."
Imogene: "Really?!"
…
Dr. Chalmers: "Mrs. Duncan, would you be willing to assume responsibility for your daughter?"
Zelda: "Well, I have to be somewhere later."
Dr. Chalmers: "The best thing for your daughter would be to be in the care of a loved one."
Zelda: "She said she loved me?"
Dr. Chalmers: "No, but we have more critical patients that need her bed."
Following her suicide attempt, Imogene finds herself in a hospital where the doctors have arranged for her to be released to her mother, Zelda. Neither Imogene or Zelda are excited about this and it shows.
You Left Me in the Backseat of Your Car
Imogene: [Yells in the middle of a casino] "Mom!"
Zelda: "Bring me a joker!"
Imogene: "You left me in the backseat of your car!"
Zelda: "I locked the doors."
Imogene: "In a casino parking lot?"
After taking custody of Imogene, Zelda shows little interest in actually caring for her, as evidenced by her choice to leave her locked in the backseat of her car while she gambles. Imogene is not impressed, especially after she's forced to wander a casino in her hospital gown in search of her mother.
Imogene: "Ralph!"
Ralph: "Imogene, you're back!"
Imogene: "Why did mom rent out my room to some random guy?"
…
Zelda: "This is my boyfriend." [whispers] "He's in the CIA."
George: "Hi, George Bush"
Imogene: "Your name is George Bush?"
Upon returning home to her mother's house in New Jersey, Imogene is greeted by her brother, Ralph, a stranger now living in what was formerly her bedroom and what appears to be an even stranger fellow sleeping with her mother.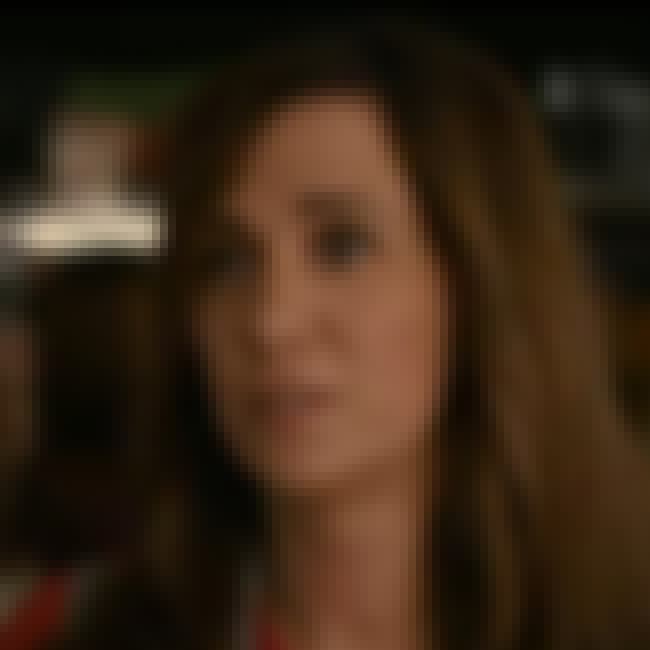 George: "You shouldn't be mad at your mother."
Imogene: "And what exactly qualifies you to say that to me?"
George: "In a Samurai tradition, when a man loves a woman he becomes a spiritual guardian for her offspring… I'm getting resistance."
Imogene: "Yeah, a little bit. That's accurate."
George confronts Imogene about her ill will towards mother Zelda, citing some obscure Samurai tradition. Imogene is not buying any of it, especially since she thinks George is a compulsive liar, and does not welcome his advice.