List Photo: Summit Entertainment
film

Hacksaw Ridge Movie Quotes

209 votes

137 voters

8.7k views

11 items

Embed

List Rules Vote for your favorite Hacksaw Ridge movie quotes!
Hacksaw Ridge movie quotes provide the dialogue to the World War II film about the true story of Army medic Desmond T. Doss. Andrew Knight and Robert Schenkkan adapted the screenplay from the book The Unlikeliest Hero by Booton Herndon. Directed by Mel Gibson, Hacksaw Ridge opened in theaters on November 4, 2016.
In these Hacksaw Ridge movie quotes, viewers are introduced to Desmond T. Doss (Andrew Garfield), a pacifist with a strong urge to serve his country in World War II. Always wanting to be a doctor, but without the education required, Doss decides to enlist in the Army as a medic. But things don't go well once Doss finds himself in the military as his objection to carry a weapon as a conscientious objector and Seventh-day Adventist turns his company (including Sam Worthington, Luke Bracey and Vince Vaughn) against him. Furthermore, Doss is court-martialed for his objection to kill and must convince a judge to allow him to continue to serve, which he does.
So when the company goes to battle at Hacksaw Ridge, all are surprised when Doss becomes an extraordinary hero in rescuing upwards of 75 men from the battlefield. He goes on to earn the respect of his fellow soldiers and earn numerous awards, including the Meal of Honor.
Hacksaw Ridge is just one of several highly praised movies released in fall 2016 along with Trolls, Doctor Strange, Inferno, and Keeping Up with the Joneses.

Desmond T. Doss: Please lord, help me get one more. Help me get one more.
Doss prays to god asking him to help him save just one more soldier. He's already saved numerous soldiers from the battlefield but he strives to do more.
Stay True to What I Believe
Dorothy Schutte: I fell in love with you because you weren't like anyone else. They're saying you could go to prison.
Desmond T. Doss: I don't know how I'm going to live with myself if I don't stay true to what I believe.
Facing a potential prison sentence, Doss and love interest Dorothy talk about his options. Doss doesn't want to break his values to serve, and hopes that those judging him can see his point of view.
Free to Run Into the Hellfire of Battle
Desmond T. Doss: With the world so set on tearing itself apart, it don't seem like such a bad thing to me to want to put a little bit of it back together.
Judge: Private Doss, you are free to run into the hellfire of battle without a single weapon to protect yourself.
Doss explains to a judge why he does not want to carry a weapon in these Hacksaw Ridge movie quotes. Thankfully, the judge grants his motion to proceed on the battlefield without arms.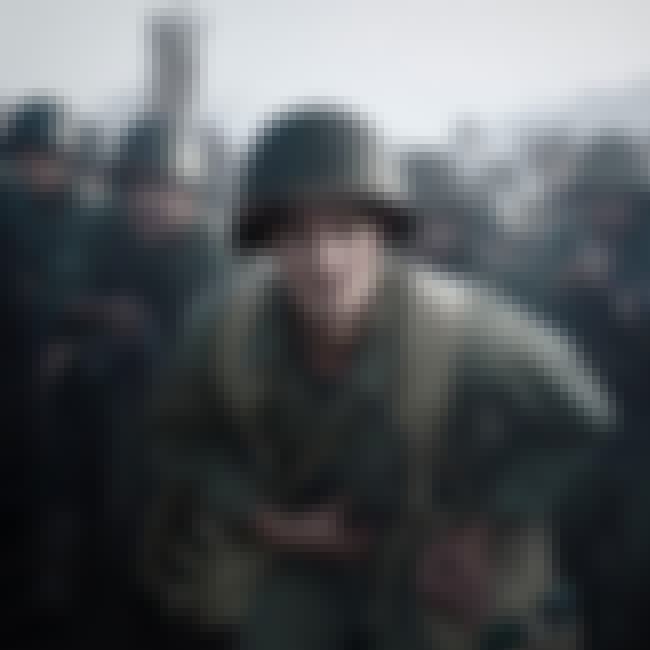 Not Going to Go Up There Without You
Captain Glover: We have to go back up tomorrow and they're not going to go up there without you.
Captain Glover informs Doss that the company finally has his back in this Hacksaw Ridge movie quote. The company is heading back up Hacksaw Ridge and they want Doss marching along with them.
Private Doss Does Not Believe in Violence
Sergeant Howell: This is a personal gift from the United States Government designed to bring death to the enemy.
Desmond T. Doss: Well I'm sorry, sergeant, I can't touch a gun.
Sergeant Howell: Private Doss does not believe in violence. Do not look to him to save you on the battlefield.
When the company receives their rifles, Sergeant Howell and others are shocked that Desmond Doss is refusing his. They instantly deem him a coward and start treating him an as outsider as a result.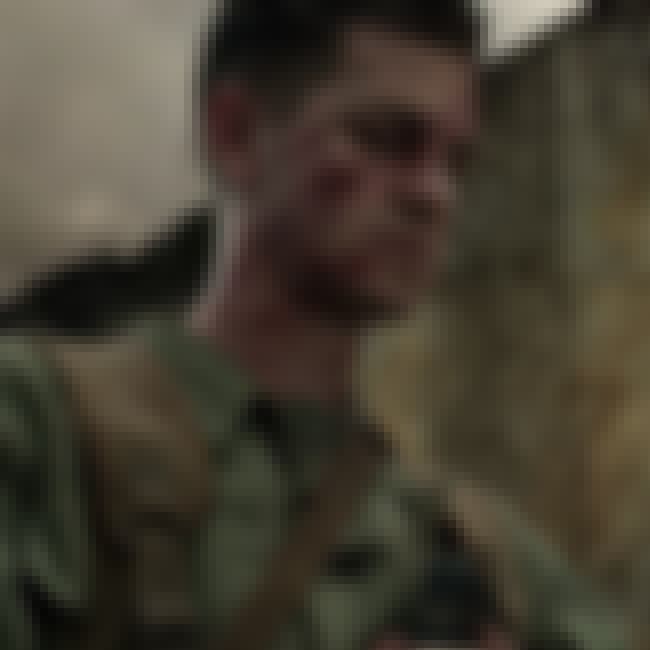 Captain Glover: Who did this?
Soldier: Doss, the coward
When Captain Glover finds a tent full of injured and rescued soldiers, he is curious who rescued them all. He's even more surprised to learn that Doss, who everyone thought was a coward, had the bravery to rescue them all.
A Bit Late for Target Practice
Sergeant Howell: You're like gum on a shoe, ain't you?
Desmond T. Doss: Give me this.
Sergeant Howell: It's a bit late for target practice now, don't you think?
Desmond T. Doss: Jump on it.
Sergeant Howell: You're kidding
Desmond T. Doss: No, I'm going to drag you.
Sergeant Howell: Let's do it!
Desmond T. Doss: Ready?
Sergeant Howell: Yeah
Desmond T. Doss: Let's go.
Sergeant Howell: We got company!
Desmond T. Doss: Come on!
Sergeant Howell is confused when Doss asks for his rifle, knowing Doss abhors violence. But Doss has another use for the gun, as a tool to help evacuate the injured Howell.
Desmond T. Doss: I always dreamed about being a doctor but I didn't get much school.
...
Desmond T. Doss: I can't stay here while all them go fight for me.
Tom Doss: Did you figure this war is going to fit in with your ideas?
Desmond T. Doss: While everybody else is taking life, I'm going to be saving it. That's going to be my way to serve.
Desmond explains to his loved ones back home why he feels he wants to serve in the military in these Hacksaw Ridge movie quotes. Though he's a pacifist, he feels the need to serve his country as a medic.