history

Famous Historical Men You Didn't Know Were Into Prostitutes

Behind every famous man in the history books is a secret. As it turns out, for many of them, the secret is that they really like having sex with prostitutes. Whether the men happen to be presidents of the United States of America or world famous philosophers, if they're on this list they're among the men who use prostitutes - or allegedly did - throughout history. As time goes on, social mores change and some of the famous fellas on this list weren't subject to the same scrutiny that your Charlie Sheens or Hugh Grants are when they get caught with ladies of the night. Heck, there's even a pope on this list that bought all his buddies prostitutes and watched them have sex on a pile of chestnuts. Get ready to have some knowledge dropped on you with this list of famous historical men you didn't know where into prostitutes.

The history of prostitution goes back as far as history itself. In fact, there have been so many types of prostitutes in history that it seems weird that there's such a stigma attached to their profession. Whether or not we think there should be a negative connotation attached to the sex industry doesn't matter, because the guys on this list who visited brothels in history were so worried about their clandestine affairs that they tried as hard as they could to keep them hidden.

Learn more about these famous men who went to brothels, and then take to the comments to trade conspiracy theories about how their prostitutes shaped the way the world as we know it.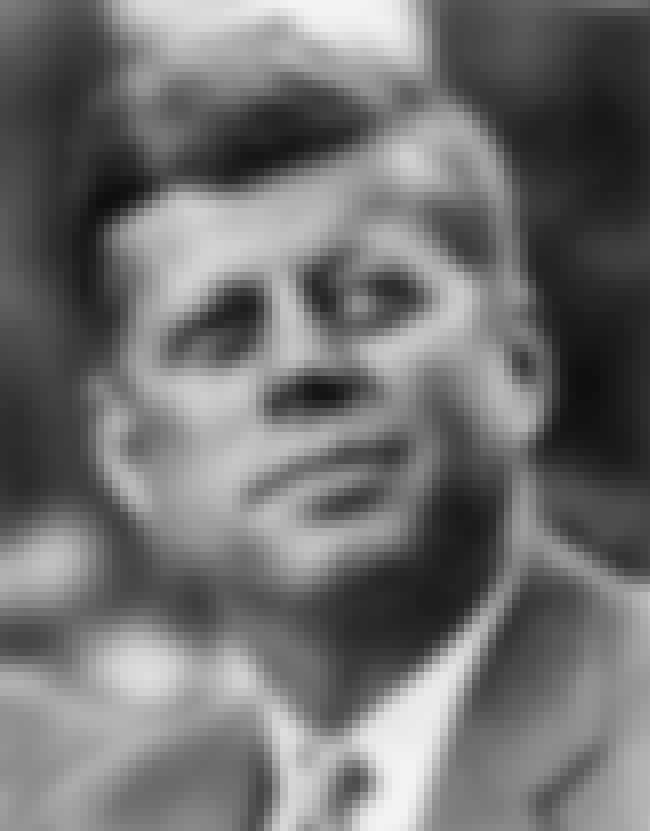 JFK's sexual prowess is stuff of historical legend, so it's not really shocking to find out that one of his many sexual partners was Ellen Rometsch, a German prostitute who attended nude pool parties at the White House and had a killer beehive hairdo. Bobby Kennedy supposedly tried to have her deported in 1963 because he felt that she could be a real headache in Kennedy's re-election campaign.

More About
Age: Died at 46 (1917-1963)
Birthplace: Brookline, Massachusetts, United States of America
Profession: Politician, Soldier, Screenwriter, Military Officer Author, + more
Also Ranked
#46 on The Most Enlightened Leaders in World History
#4 on People We Wish Were Still Alive
#13 on The Most Important Leaders in U.S. History
#95 on The Greatest Minds of All Time
see more on John F. Kennedy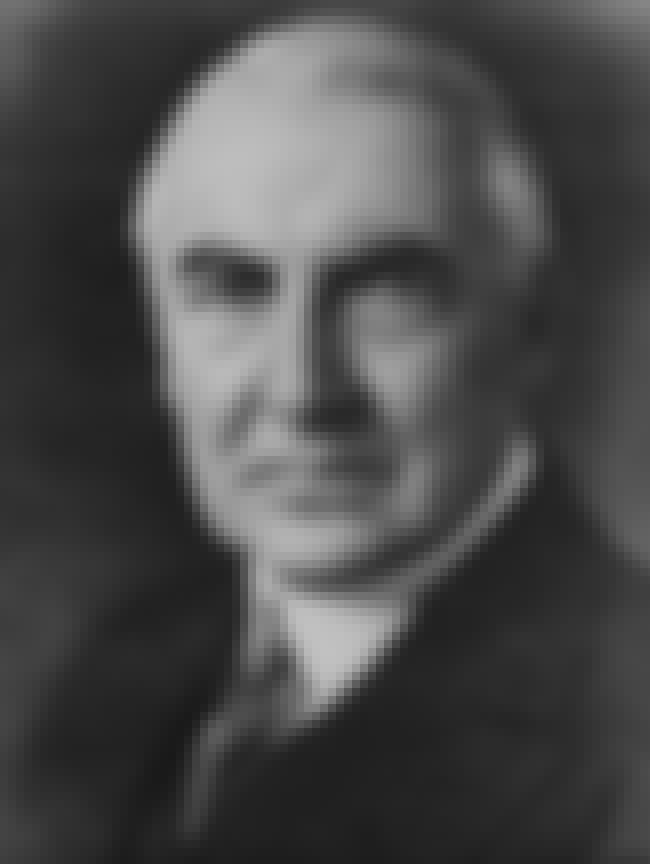 Warren Harding was not the best president, unless by "best president" you mean someone whose life could be a prequel to the
Hangover
films. One story goes that at one of Harding's secret White House parties,
a prostitute slipped off a table
while she was dancing and smashed her head open. Naturally Harding was rushed away from the party.
More About
Age: Died at 58 (1865-1923)
Birthplace: Ohio, Morrow County, United States, with Territories Blooming Grove
Profession: Businessperson, Politician, Journalist, Newspaper
Also Ranked
#73 on The Most Important Leaders in U.S. History
#40 on The Greatest U.S. Presidents of All Time
see more on Warren G. Harding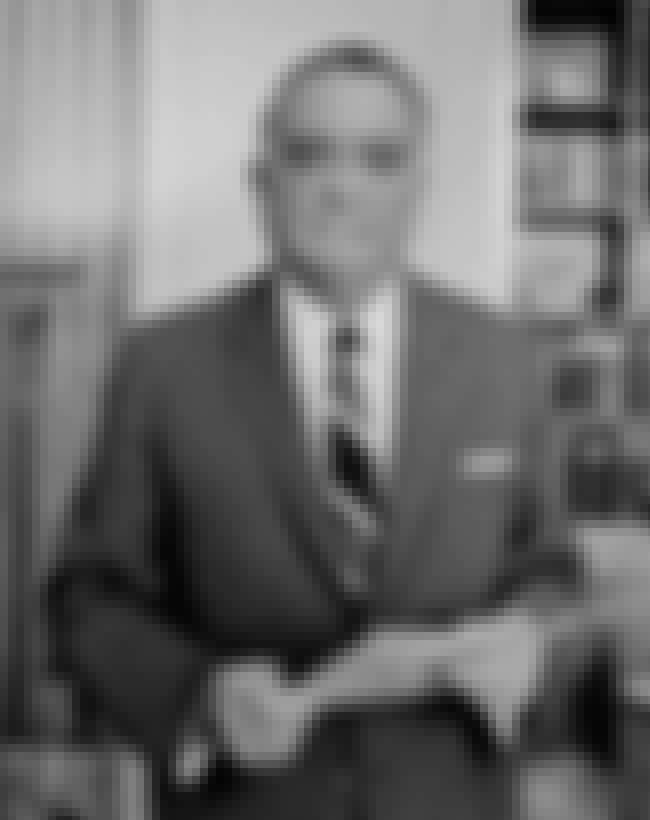 Allegedly, J. Edgar Hoover, first director of the FBI, was a weird guy. There are rumors about Hoover dressing in drag while he filed federal paperwork, and he was also rumored to have
visited Cuba in disguise
so he could spend time with a legion of male prostitutes. Sometimes you just have to unwind.
More About
Age: Died at 77 (1895-1972)
Birthplace: Washington, D.C., United States of America
Profession: Police officer, Writer
Also Ranked
#92 on The Most Important Leaders in U.S. History
#68 on The Most Influential Politicians in American History
#41 on The Most Influential People of the Cold War
see more on J. Edgar Hoover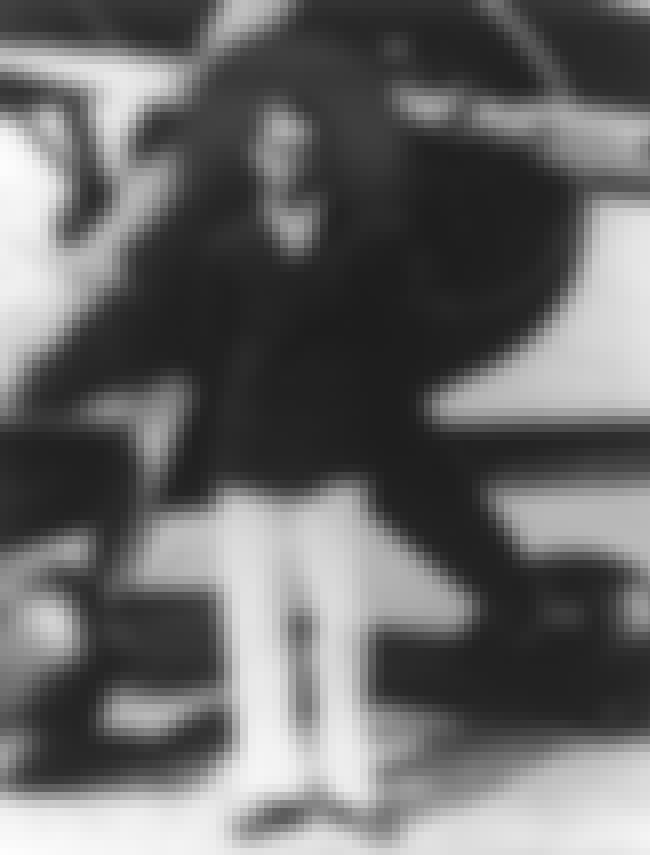 Howard Hughes is a controversial figure among historians because although he was a tycoon who influenced generations of industrious figures to rise up and take the capitalism by the horns, he was also kind of a crazy person by the end of his life. Also,
he LOVED a prostitute named Sunny
, who he allegedly made secret overnight flights to visit at her bunny ranch in Nevada.
More About
Age: Died at 71 (1905-1976)
Birthplace: Texas, USA, Humble
Profession: Pilot, Investor, Entrepreneur, Film Producer Philanthropist, + more
see more on Howard Hughes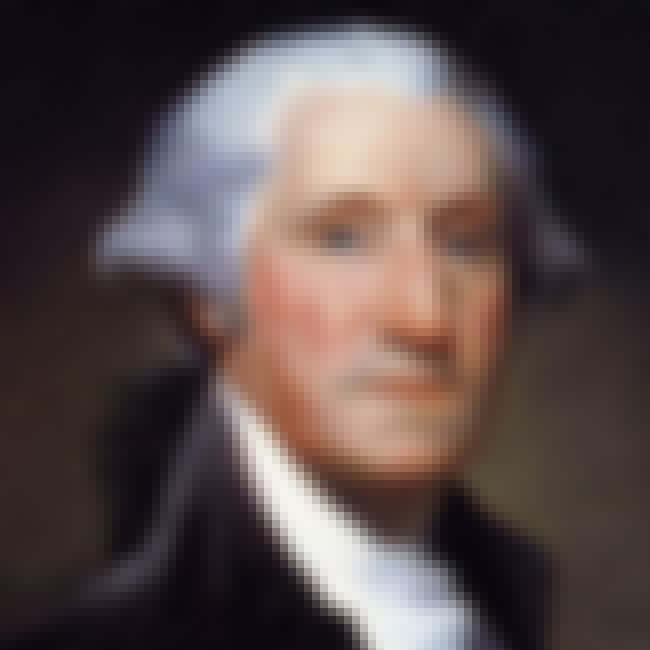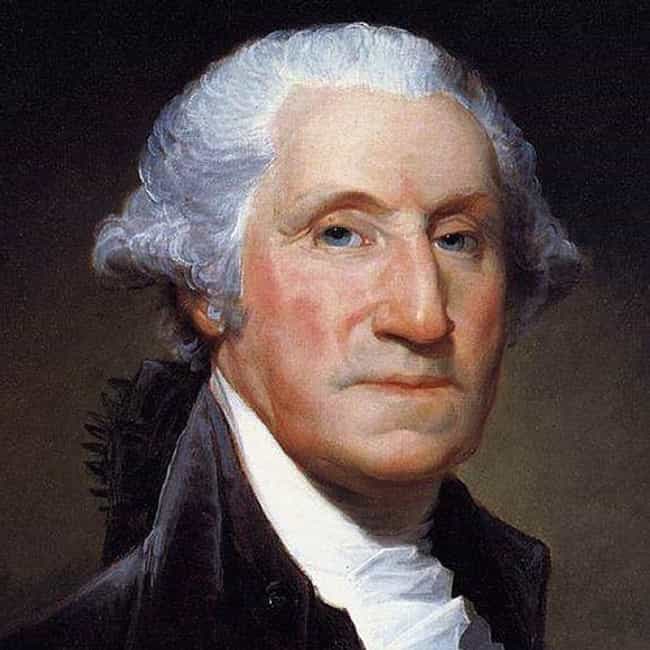 George Washington, the first president of the United States, is revered by pretty much everyone who attended an American elementary school. We all know about Washington's wooden teeth, and his crossing of the Delaware, but what no one talks about is how much the great general
loved gambling and "wenching"
in his youth.
More About
Age: Died at 67 (1732-1799)
Birthplace: Virginia, USA
Profession: Surveyor, Politician, Soldier, Military Officer Farmer, + more
Also Ranked
#1 on The Most Important Military Leaders In US History
#20 on The All-Time Greatest People in History
#3 on The Most Enlightened Leaders in World History
#30 on People We Wish Were Still Alive
see more on George Washington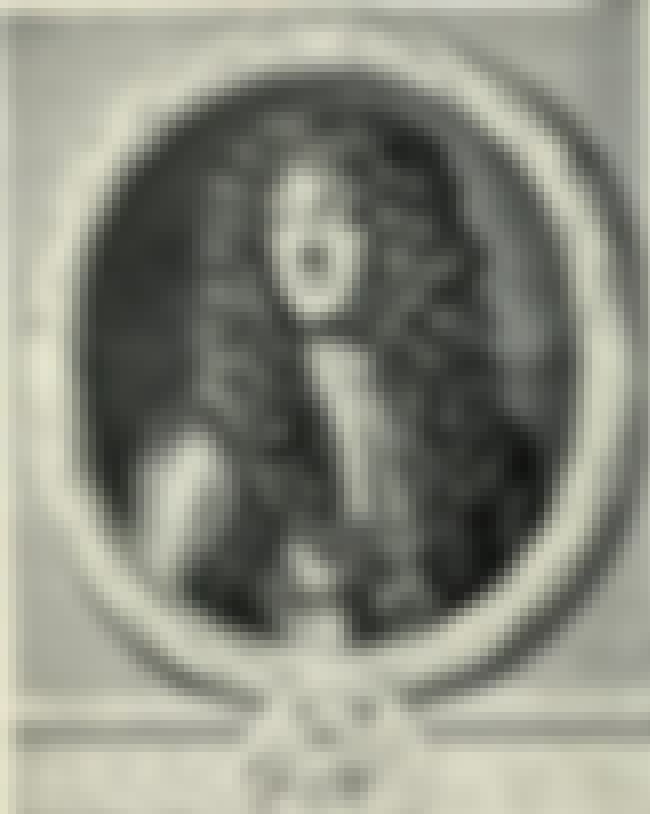 Kings have always had mistresses, so it's not a huge shocker that King Charles II would have a concubine or two. But Charles went through so many trials and tribulations that you'd think he wouldn't have had time to keep a bunch of extra ladies around. But if you're thinking that then you're on the wrong list. King Charles II was a big fan of high class prostitutes, specifically Nell Gwyn - who was one of thirteen women he kept in his lifetime.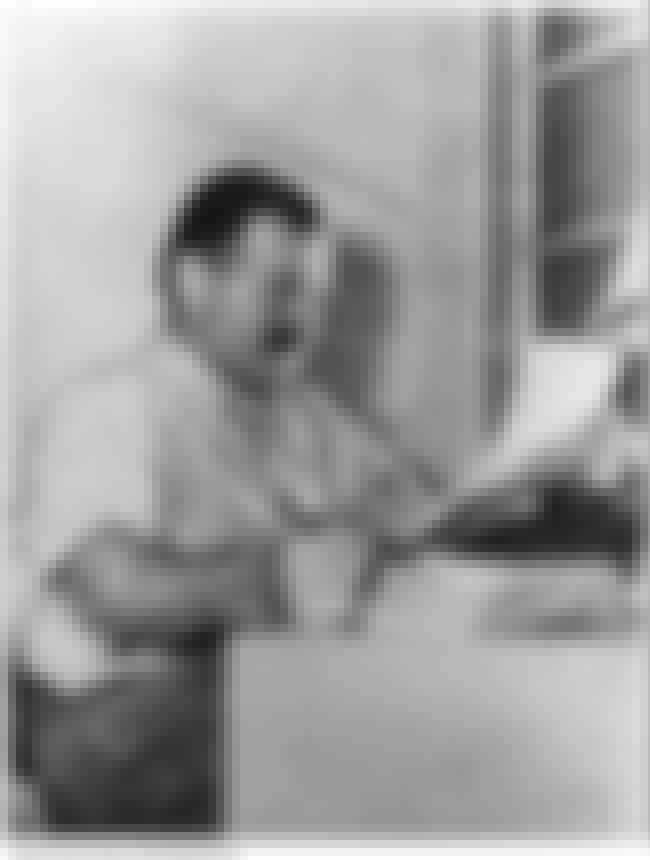 Ernest Hemingway was the author of such classics as

The Sun Also Rises

,

The Old Man

and the Sea

, and

A Moveable Feas

t. But near the end of his life he was far more interested in getting drunk in Cuba and hanging out with a prostitute named Leopoldina Rodriguez
than writing.
More About
Age: Died at 62 (1899-1961)
Birthplace: Oak Park, USA, Illinois
Profession: Journalist, Novelist, Author
Also Ranked
#4 on The Greatest American Writers of All Time
#14 on The Best Writers of All Time
#6 on The Best Short Story Writers of All Time
#12 on The Best Novelists of All Time
see more on Ernest Hemingway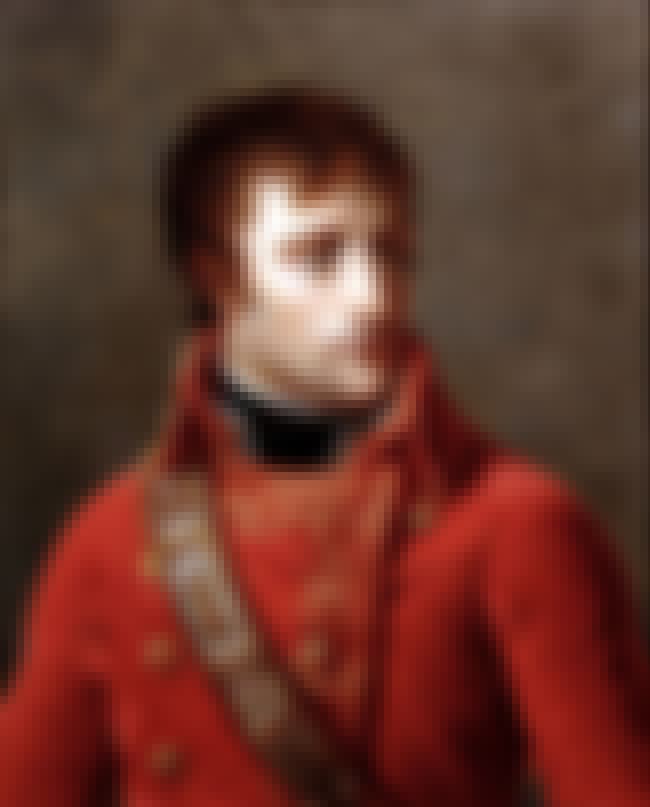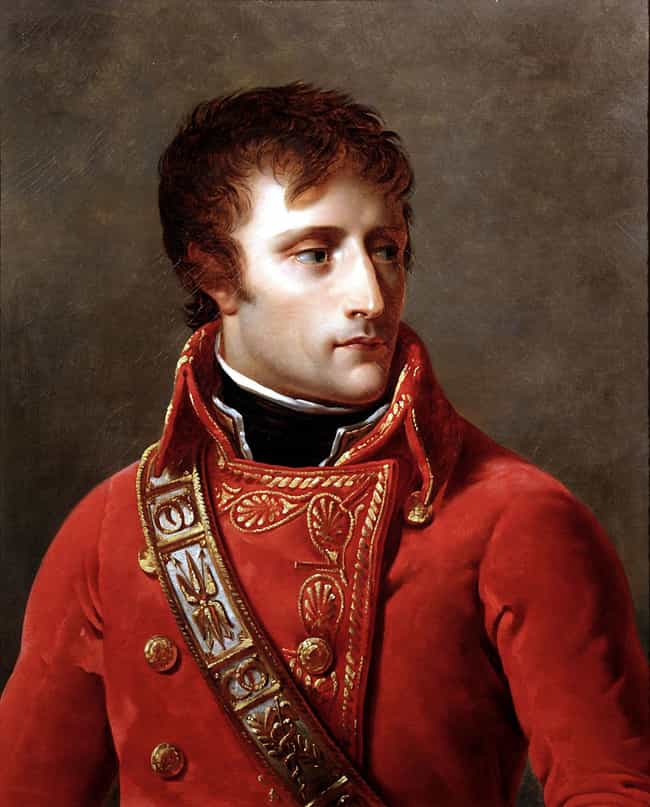 Napoleon had a kind of weird relationship with sex. Even though most people know him as the French commander who almost conquered Europe, almost as many people know him as the guy with the tiny penis. Allegedly, he lost his virginity to a prostitute, and went so far as to say something along the lines of "men would attack regular women on the streets if it weren't for prostitutes."
More About
Age: Died at 52 (1769-1821)
Birthplace: Ajaccio, France
Profession: Politician, Military Officer
Also Ranked
#13 on The Most Enlightened Leaders in World History
#3 on The Most Important Military Leaders in World History
#24 on The Most Influential People of All Time
#8 on The Most Important Leaders in World History
see more on Napoleon Bonaparte