True crime

13 Photos And Videos Of Creepy Home Intruders Caught On Camera f p @

2.1k views
13 items
Follow
Embed
One of the most frightening things about living in a big city is the possibility of a break-in. Even if you aren't home when the invasion occurs, the thought of someone going through your things is incredibly unnerving. In order to give themselves peace of mind, many homeowners outfit their domiciles with security cameras, but that does little to deter thieves. Instead, those cameras only serve to create terrifying surveillance footage of home break-ins. While some of the following home intruders caught on camera were apprehended after their videos made it to air, many of the criminals who starred in a straight-to-evening-news breaking and entering security video remained free, even after their faces were burned across regional reports.
Are you worried that people may be breaking into your home at night and eating your food or trying on your clothes? If so, set up a home camera to capture those home invaders and see if your suspicions are correct. As you'll soon find out, it's not all that crazy to believe someone might be watching you sleep. And even if this list doesn't inspire you to set up a web of security cameras to monitor unintended guests, you should at least be motivated to start locking your doors and checking under your bed at night for rogue clowns and general creeps.
Home Invader Watches Couple Sleep In Their Living Room
This story is definitely the kind of thing you don't want to read before you fall asleep, so sorry if you're already in your jammies. In 2016, a Chicago couple fell asleep (like all long-term couples do) on the couch in front of their TV. Sometime after they were both conked out, a man broke into their home and watched them sleep before stealing the woman's purse. Jack Mackercher and his girlfriend, Jordan Buranskas, got into an argument about the purse the next morning. "We actually got into a little bit of an argument about it. He thought I left it at the restaurant the night before," Buranskas said. When they decided to settle the argument by watching the surveillance footage of the previous day, what they saw sent a shiver up their collective spine.
Mackercher said, "I'm like, 'Why are you at the top of the stairs wearing a white hoodie before we went to bed?' She's like, 'I wasn't at the top of the stairs.' So that's when you go flush and start to freak out a little bit." Well said. After the intruder made his way through their unlocked door, he stood above them and watched as they slept before making his way back into the night.
Nanny Cam Catches Every Moment Of A Brutal Assault
In 2013, one of the most horrible crimes to be captured on a CCTV occurred in New Jersey, when a burglar entered a house in the middle of the day while a mother and her daughter were watching cartoons on their couch. In the above video (which is very intense) the burglar throws the woman down before punching her in the face and throwing her around the room. Keep in mind, all of this happens in front of her three-year-old daughter, while her 18-month-old was asleep upstairs. After the brutal assault, the man goes upstairs, pillages the house, and comes back downstairs to kick the woman in the face and throw her down the basement steps.
The woman described the living nightmare to a local New Jersey news station, "I knew that if I started screaming, my daughter would, too, and I was afraid she would get hurt. I took it. I didn't cry the entire time." Thankfully, this story has a positive ending. The criminal who broke into her home was caught and received life in prison.
11-Year-Old Comes Home To A Burglar And The Whole Thing Is On Camera
When an 11-year-old boy from New Jersey returned home from school in 2016, all he wanted to do was get a snack and shake off his pre-teen anxieties before returning to the drudgery of elementary school for yet another day. Instead, he came face-to-face with a creep who was robbing his house. According to NBC New York, the boy, named Allan, went into his home and immediately saw a man peeking out at him from a closet. He said, "My heart immediately started pounding and I didn't know what to do except just run out. The way he looked and the way he shuffled scared me."
He was shuffling? That's terror of a Lynchian degree. The kid took off running and luckily found a neighbor who was more equipped to handle the insane situation. She continued the story, "He was running and I said, 'Allan, are you OK? Is everything OK?' And he said, 'No, there's a stranger in my house and I saw him and he saw me.'" The burglar escaped with nothing more than a cell phone, which he dropped in the woods. He was caught less than 24 hours later.
Intruder Stalks Through Family Home With An Assault Weapon
In the summer of 2016, a burglar made his way through multiple Atlanta-area homes, stealing thousands of dollars worth of valuables, all the while armed with an assault rifle. The above video shows the super creep making his way through a home, his gun ready to fire. According to Barbara Lyles-Anderson, the woman who encountered the assailant in another home, the intruder came through her unlocked door and told her to lie down on the bed and to put her face in the pillow. She told her local news station, "I thought then he was going to rape me and shoot me in the back of the head."
Woman Falls Asleep Watching "A Stranger In My Home," Is Attacked By A Stranger In Her Home
In what might be the most ironic (but still super awful) crime on this list, a woman in Fort Worth, TX, fell asleep while watching Investigation Discovery's A Stranger in My Home when a man broke in through a window and tried to rape and assault her. "I woke up to him putting his hand over my mouth and nose and strangling me with the other hand. At first I was immobile because I thought I was in a dream."
The woman told ABC News that the intruder instructed her to take her pants off before she tried to escape through an open window. As she tried to escape, the man dragged her back in. According to the footage, the intruder then gave up on the assault and fled the home, before anyone in her neighborhood could call the police.
Strange Man Breaks Into A House And Promptly Goes To Bed
A couple in Victoria, Australia, started off 2017 in a terrifying way when they returned to their home with a friend to find that someone (read: a trash person) dragged a bed from their bedroom into the living room and passed out. They filmed the man sleeping for a bit before he woke up, pulled out a knife, and threatened to cut the couple before fleeing on foot. Thankfully, no one was hurt and nothing was stolen. Regardless, the couple is probably going to want to buy a new bed.
Peeping Tom Caught Mid-Peep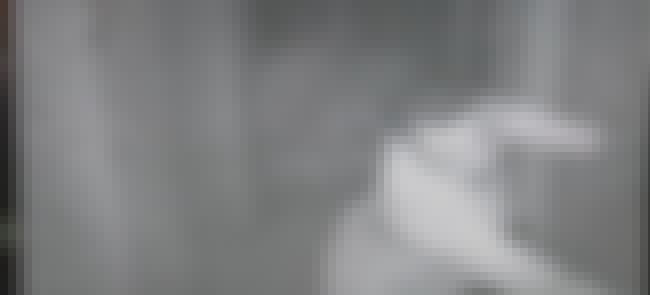 In 2016, a 33-year-old man named Lonnie Jones was arrested after a very busy evening of watching a woman through her window, before breaking into a couple's home to watch them sleep in their bedroom.
One of the people that was being peeped on, Jarred Morris, said his girlfriend sensed somebody was in the room, but she thought it might have been Morris's son, or his cat (cats are the creeps of the animal kingdom). It was Jones, however, who was going for gold in the super creep Olympics by watching the couple. Morris's girlfriend said she saw Jones crouching in corner before Morris chased him away. Morris told ABC 13 that Jones, "made his way through the hallway and bolted to the front door which is kinda odd to me, like he knew the layout of the house already."
Woman Breaks Into A House While The Homeowner Was Passed Out
Did you think Florida wouldn't be represented on a list of people breaking into homes and being weird? In March 2017, CCTV footage recorded in a home showed a very spooky female burglar sneaking into a house and standing over the homeowner, Laura Lucas, as she sleeps on the sofa. It's unsettling, to say the least.
The burglar then goes on to rifle through Lucas's stuff, before leaving with cash and jewelry. The woman didn't leave until Lucas's amiable dog began to hop up and down on its hind legs, to say hello to the creepy burglar.