actors

The Hottest Actresses Who Have Played Strippers

13k votes

1.9k voters

235k views

41 items

Embed
List of sexy celebrities and movie stars who have taken it off on film. There is a long, proud history of hot strippers and striptease scenes in movies and television. In fact, some of the most infamous and celebrated nude and erotic scenes in film and TV history are set inside strip clubs. Several series have even made strip clubs a central location, from "
The Sopranos
" famed Bada Bing club to Orlando's from "The Wire." This list collects photos of some of the hottest stripper performances in film and TV history, from some of the
sexiest actresses
of today and yesteryear.
For modern audiences, there are really 3 stripper performances that - good or bad - have been elevated to an iconic level. The first is Demi Moore's turn in "Striptease," an adaptation of Carl Hiassen's novel about a struggling single parent whose temporary stripper job leads her into a web of political corruption. The film became notable mainly because of Moore's record-shattering $12.5 million salary for the role - at that time, the most an actress had ever been paid to make a single film. Elizabeth Berkley also famously starred in "Showgirls" only one year earlier for director Paul Verhoeven. This role in the notorious movie - which had developed a considerable cult following in the ensuing years - totally upended the actress' previous teen starlet image from years starring on "Saved by the Bell," and essentially killed her career. And speaking of dead careers, Lindsay Lohan's turn as a stripper suffering some sort of mysterious split-personality/amnesia disorder in "I Know Who Killed Me" also stopped her career dead in its tracks. These are without a doubt some of the hottest strippers to ever grace the silver screen! Who do you think are the sexiest strippers in movie history?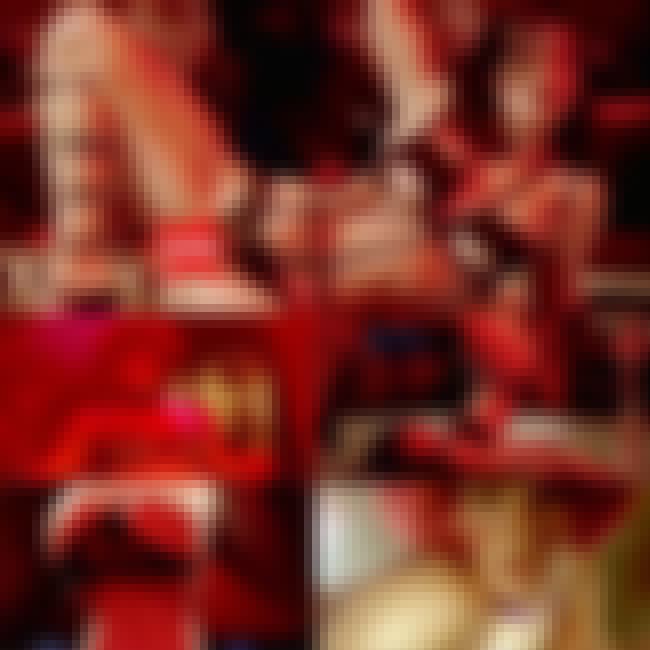 There are two things you need to know about the 2009 film
Powder Blue
: 1) It marks Patrick Swayze's last time on the big screen, 2) It features Jessica Biel working the pole in black lacy lingerie, a white corset, a sassy pink bobbed wig, and all sorts of crazy gravity-defying positions.
Also Ranked
#81 on The Best Actresses in Film History
#75 on The Most Trustworthy Celebrities in the World
#3 on Famous Women You'd Want to Have a Beer With
#10 on The Greatest Former Child Stars
see more on Jessica Biel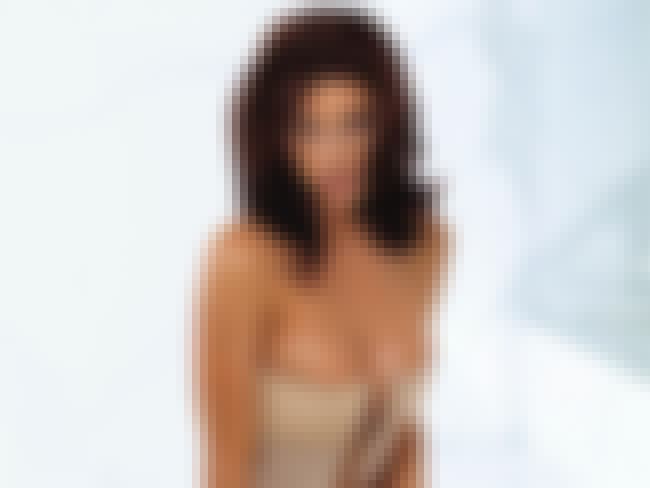 Dish Dogs
(2000) is a direct-to-video rom-com that stars Matthew Lillard. Is that all you need to know about it? Well, yes, except that Shannon Elizabeth is also on the cover of the DVD in a black bikini. She does a James Bond-style striptease in tall boots, and while she doesn't show any more of her naked body than she did in
American Pie
(because there's nothing left), there is something to be said for leaving a little to be desired.
Also Ranked
#41 on The Celebrities You Most Want To See Play Survivor
#9 on The Coolest Celebrities Who Play Fantasy Football
see more on Shannon Elizabeth
Ever since she skated around naked in
Boogie Nights
(1999), the world waited with bated breath for Heather Graham to shed her clothes again. Twelve years later,
The Hangover
delivered... kind of. Though a stripper and escort by trade, Graham's character exposes nary a nipple as she breastfeeds that mysterious baby - but a few hot shots of her in her work attire make up for it at the end up the film.
Also Ranked
#87 on Who Is America's Girlfriend in 2016?
see more on Heather Graham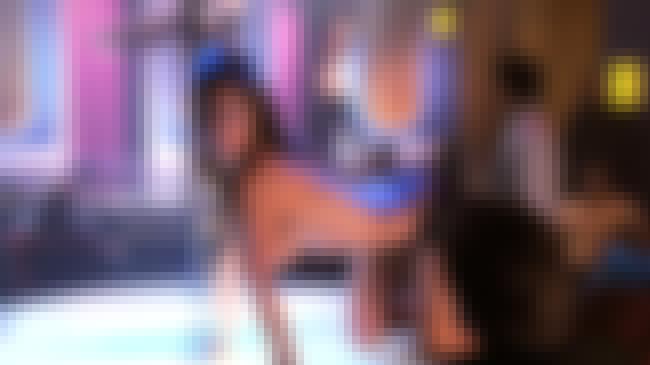 In 2009, Eva Amurri appeared in "Californication" as a young sexy stripper named Jackie. Despite the pleas of Hank Moody (David Duchovny), Amurri gets topless on screen as she works the stage, and for that, I am grateful.
Did you know that Eva Amurri is Susan Sarandon's daughter?
see more on Eva Amurri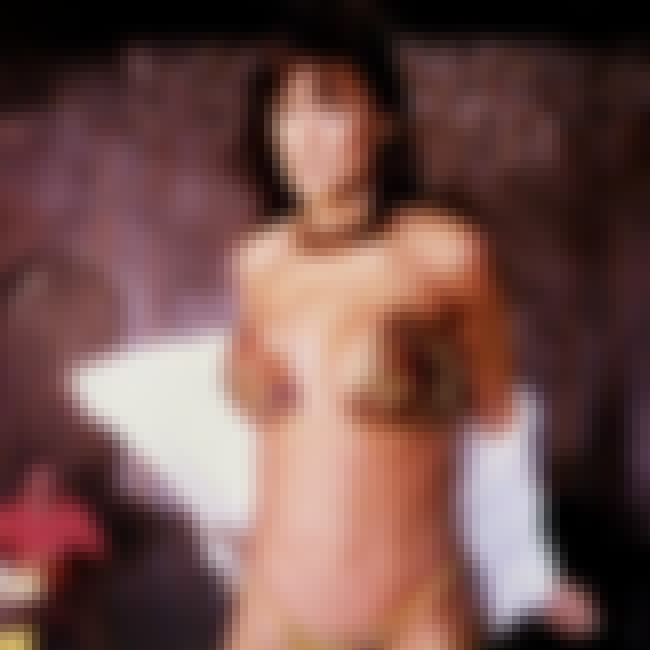 Long before she posed for Ashton Kutcher's Twitpics / divorced him, Demi Moore shocked critics and won the Golden Raspberry for the 1996 "sex comedy"
Striptease
. Wait, who cares about her acting? She was HOT. A former FBI secretary (lol), Moore's character's best act involves stripping from a full business suit down to just about nothin but sequins.
The more you know: This was the sixth time Moore was topless on film.
Also Ranked
#101 on The Best American Actresses Working Today
#30 on The Best Actors to Start Their Careers on Soaps
#70 on Celebrities Who Just Seem Crazy to You
#97 on The Best Actresses Who Have Never Won an Oscar (for Acting)
see more on Demi Moore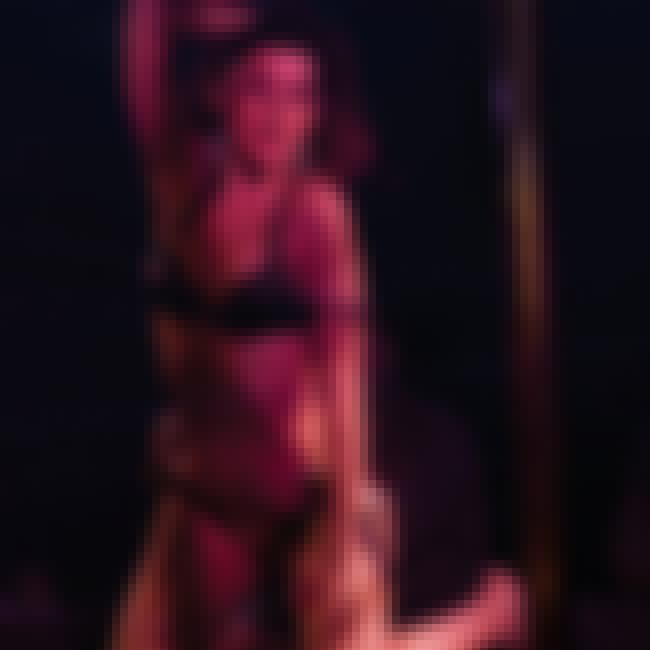 In one of the highlights of her career - no, seriously - Marisa Tomei stars in
The Wrestler
(2008) as Pam by day, Cassidy by night. She appears basically nude in many scenes, wearing an open-weave mesh top, a silver thong, fishnet tights, red sequined panties, or basically nothing at all except nipple rings and massive back tattoos. It's a seriously great movie, and congratulations to Marisa Tomei for being that hot well into her forties.
Also Ranked
#23 on The Best American Actresses Working Today
#19 on The Best Actors to Start Their Careers on Soaps
#85 on The Best Actresses in Film History
#54 on The Best Female Broadway Stars of the 21st Century
see more on Marisa Tomei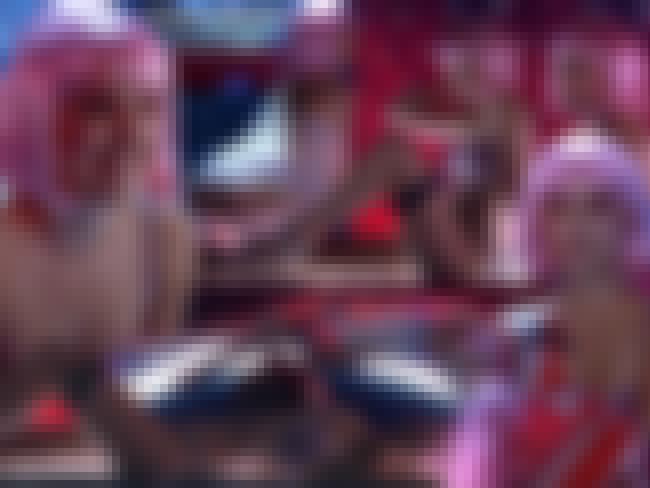 Closer
(2004): In one of the most uncomfortable movies you could ever watch with your parents, Natalie Portman, in only a metallic thong and fringey bra thing, squats all spread-legged in front of luckiest-man-alive Clive Owen. Oh, to be the dollar bill in that garter belt. This is exactly what I imagine the little girl in
The Professional
grew up to be.
Also Ranked
#7 on The Best American Actresses Working Today
#66 on The Best Actresses in Film History
#19 on The Best Living American Actresses
#47 on Famous Women You'd Want to Have a Beer With
see more on Natalie Portman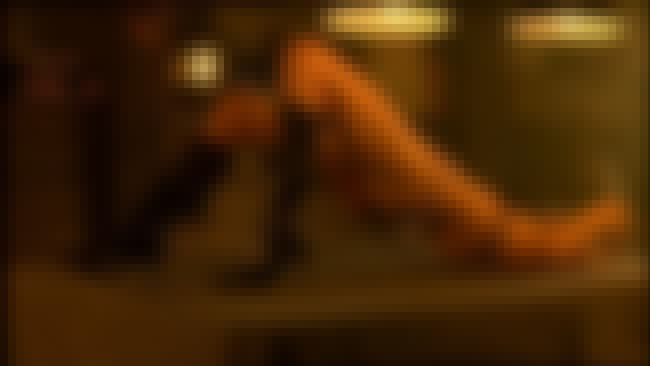 see more on Rebecca Romijn