violence

The Most Horrifically Cruel and Insane Things Uday Hussein Ever Did f p @

145k views

11 items

Follow

Embed
As the son of Saddam Hussein, Uday Hussein couldn't wait to rule - so he didn't. He ruled with fear, using what power he had as royalty to get away with torture, murder, kidnapping, and raping any woman that turned down his sexual advances. He was a serial killer and an all-around evil psycho. As impossible as it may seem, Uday far surpassed his father's cruelty - so much so that Saddam himself feared his original heir apparent and decided he was too nuts to ever take the reins.
"Just wait until I become president," Uday promised, "I'll be crueler than my father ever was. You mark my words. You'll yearn for the days of Saddam Hussein."
Thankfully, no one had to see that dark day come to pass. Just after the United States took the lead in an invasion of Iraq in 2003, Uday was killed alongside his brother Qusay and his nephew Mustapha after a three-hour gunfight.
He Was a Kidnapper and Rapist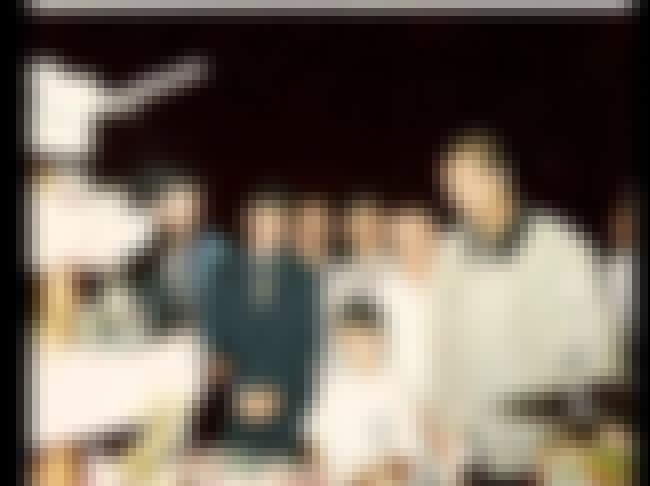 If Uday Hussein laid eyes on a woman he desired, he'd order his henchmen to kidnap her right off the streets and take her to his private sex/torture chamber. He and his guards would literally cruise the streets and scope out colleges looking for women to have sex with. It didn't matter if the woman consented or if she was even of the age of consent, he'd brutally rape her in his lair with its stash of millions of dollars' worth of liquor, Cuban cigars, heroin, and HIV testing kits.
Uday Would Crash Weddings, Then Rape and Kill the Bride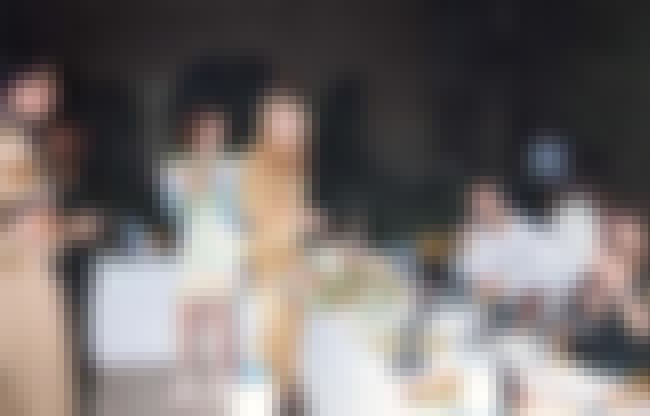 Uday crashed a wedding being held at Baghdad's Hunting Club back in the late 1990s. Apparently, right after Uday left the hall, the bride vanished. The groom knew exactly what had happened to his wife and he pulled out his pistol and shot himself.
Uday abducted another bride back in 2003. He had the 18-year-old dragged off and brought to a guardhouse on one of his properties. She was kicking and screaming the whole way and still in her wedding dress. A maid witnessed a guard rip the woman's dress off and lock her up.
After Uday arrived, the woman's cries became screams and after it was over the maid was summoned to clean up the mess. The mattress was stained with blood and there were clumps of flesh and hair scattered around. The maid saw acid burns on the woman's body as guards carried it out. One of them said to her, "Don't say anything about what you see, or you and your family will be finished."
Uday Would Torture Athletes Who Didn't Meet His Standards
When Uday served as the head of the Iraqi Olympic Committee, he had athletes who didn't meet his performance standards locked up and tortured. Football players were caned on the soles of their feet, and after failing to reach the 1994 FIFA World Cup finals, players were forced to kick a concrete ball.
Uday apparently made a sport out of punishment, and kept scorecards detailing the number of beatings inflicted on each poorly performing player. The Iraqi national football team had their heads shaved as punishment; some athletes were flogged or dragged through freshly poured asphalt or gravel pits and thrown in a sewage tank in an attempt to cause infections in their wounds
He Drilled Through a Man's Head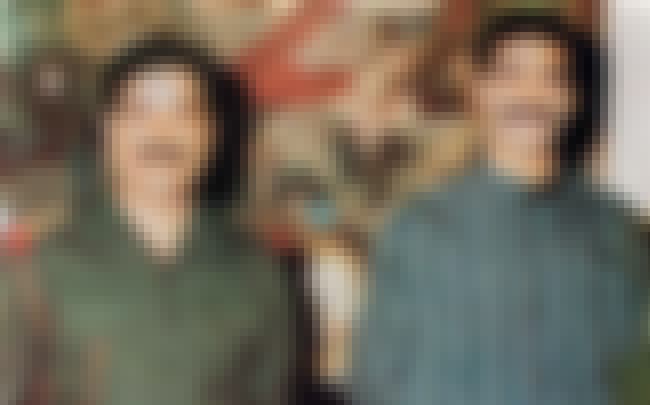 The uprising against Saddam after the first Gulf War was not without consequences. Uday paid a visit to the Shia prisoners and had half of them slaughtered. One, in particular, was told he wouldn't be killed quickly with a gun; then Uday pulled out a drill and plunged it into the man's skull. The remaining prisoners were left in their cells with the corpses of the dead as a form of psychological torture. Those who survived were released only to spread the word of what hells they witnessed to scare other Iraqis and prevent future uprisings.
Not Even Friends or Family Were Safe from His Brutality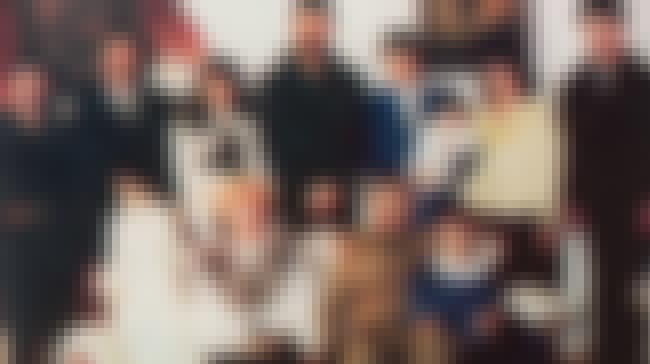 Words like "erratic" and "violent" don't even begin to accurately describe Uday's consistently horrifying behavior. Uday had a habit of snapping: he would beat, shoot, and even murder people on a whim. He once beat and stabbed his father's bodyguard to death with a carving knife at a party in front of a bunch of people; another time, he shot one of his uncles in the leg. Even his own father thought he was too nuts to ever be given any power and Saddam sent him to be exiled to Switzerland for a while as a sort of timeout. When Saddam Hussein thinks you've got a few screws loose, it's safe to say you're bat-shit crazy.
He Killed a Man Over a Dance
In 1983, Uday wanted to dance with the wife of an Army officer, but he said no - because honestly, who would let their wife dance with a known kidnapper and rapist?
This was a fatal mistake. Uday beat the man so badly he fell unconscious and later died of his injuries. He literally murdered this man over a dance with his wife.
In another incident, an army officer failed to salute Uday, so he pulled out his gun and shot him without hesitation.
He Drove a Woman to Commit Suicide on Her Honeymoon
A couple honeymooning at the Habbaniya resort in Iraq's western desert had their celebration cut short when Uday spotted the new bride and decided he had to have her. He saw his moment, snatched the woman, and dragged her up six flights of stairs to his room, where he brutalized her. Uday beat her, raped her, and then sauntered out of the bedroom, poured himself a brandy, and began chatting up his body guards like it was just an ordinary day. The men then heard a shrill scream. They burst into the bedroom and found the woman had thrown herself off the balcony and plunged six stories to her death rather than live after the attack.
He Threatened to Kill a Former Governor and Raped His Daughters
In 1998, at the Jadriyah Equestrian Club, Uday (who was 33 years old at the time) had his bodyguards abduct the 14-year-old daughter of a former provincial governor. After raping her for three days, he dropped her off to her parents in a new dress with a watch and a sizable sum of cash. Naturally, her parents took her to a doctor for a rape test which came back positive. Uday threatened the doctors and scared them out of reporting the rape. Her father demanded to see Saddam about it and went on public tirades about what Uday had done.
This went on for three months until Uday threatened to have the former governor killed if he didn't shut up about the rape. He then went on to say he'd be taking his daughter again, this time with her 12-year-old sister, as well. Both girls would attend his next party: "your daughters will be my girlfriends, or I'll wipe you off the face of the earth," he said. The man complied and Uday had his way with both girls.