film

Inspiring Movie Speeches

677 votes

89k views

29 items

Embed
Inspiring movie speeches can be found in so many films, it's really hard to narrow down the top ones. These, however, are some of the absolute best, most inspiring, most motivational speeches in movie history. From principals trying to inspire students to reach their potential, to coaches attempting to get their teams fired up, to great leaders (both fictional and non-fictional) striving to prepare their troops for epic battles, these speeches are worth remembering and recognizing here.
What are the most inspiring monologues from movies? Do you prefer inspirational sports monologues to great Disney movie speeches? Would you be ready to go into battle after hearing that iconic
Braveheart
monologue? This inspirational movie speeches list is an OpenList, so that means you can add your own favorites. See any glaring omissions? Add them. And be sure to vote on your favorites.
Sons of Scotland! I am William Wallace....Yes, I've heard. Kills men by the hundreds. And if he were here, he'd consume the English with fireballs from his eyes, and bolts of lightning from his arse. I am William Wallace! And I see a whole army of my country men, here, in defiance of tyranny. You've come to fight as free men, and free men you are. What will you do with that freedom? Will you fight? ...Aye, fight and you may die, run and you'll live, at least a while. And dying in your beds many years from now, would you be willing to trade all the days from this day to that for one chance, just one chance to come back here and tell our enemies that they may take our lives, but they'll never take our freedom! Alba gu bra! (Scotland forever!)
Mel Gibson's speech as Scottish fighter William Wallace in 1995's "Braveheart" defines inspirational. This is how you motivate your troops!
Also Ranked
#2 on The Best Movies "Loosely" Based on True Stories
#12 on The Very Best Oscar-Winning Movies
#3 on The Best War Movies Ever
#21 on The Greatest Film Scores of All Time
see more on Braveheart
'O Captain, my Captain.' Who knows where that comes from? Anybody? Not a clue? It's from a poem by Walt Whitman about Mr. Abraham Lincoln. Now in this class, you can either call me Mr. Keating, or if you're slightly more daring, O Captain, my Captain. Now let me dispel a few rumors so they don't fester into facts. Yes, I too attended Hell-ton and survived. And no, at that time I was not the mental giant you see before you. I was the intellectual equivalent of a ninety-eight pound weakling. I would go to the beach and people would kick copies of Byron in my face...

'Gather ye rosebuds while ye may.' The Latin term for that sentiment is Carpe Diem. Now who knows what that means?...Seize the day. Gather ye rosebuds while ye may. Why does the writer use these lines?...Because we are food for worms, lads. Because, believe it or not, each and every one of us in this room is one day gonna stop breathing, turn cold, and die.

Now I would like you to step forward over here and peruse some of the faces from the past. You've walked past them many times. I don't think you've really looked at them. They're not that different from you, are they? Same haircuts. Full of hormones, just like you. Invincible, just like you feel. The world is their oyster. They believe they're destined for great things, just like many of you. Their eyes are full of hope, just like you. Did they wait until it was too late to make from their lives even one iota of what they were capable? Because you see gentlemen, these boys are now fertilizing daffodils. But if you listen real close, you can hear them whisper their legacy to you. Go on, lean in. Listen. Do you hear it? Carpe. Hear it? Carpe. Carpe Diem. Seize the day boys. Make your lives extraordinary.
Robin Williams delivers this incredible monologue in 1989's inspirational (and horribly sad) "Dead Poets Society." Just watch. Enough said. It's beautiful.
Also Ranked
#72 on The Most Rewatchable Movies
#11 on The Best Inspirational Movies
#4 on The Best Movies About Writers
#22 on The Greatest Movies of the 1980s, Ranked
see more on Dead Poets Society
I want you to remember that no bastard ever won a war by dying for his country. He won it by making the other poor dumb bastard die for his country. Men, all this stuff you've heard about America not wanting to fight - wanting to stay out of the war, is a lot of horse dung. Americans traditionally love to fight. All real Americans love the sting of battle. When you were kids, you all admired the champion marble shooter, the fastest runner, big league ball players, the toughest boxers. Americans love a winner and will not tolerate a loser. Americans play to win all the time. I wouldn't give a hoot in hell for a man who lost and laughed. That's why Americans have never lost and will never lose a war, because the very thought of losing is hateful to Americans.

Now, an army is a team - it lives, eats, sleeps, fights as a team. This individuality stuff is a bunch of crap. The bilious bastards who wrote that stuff about individuality for the Saturday Evening Post don't know anything more about real battle than they do about fornicating. Now, we have the finest food and equipment, the best spirit, and the best men in the world. You know, by God, I actually pity those poor bastards we're goin' up against. By God, I do. We're not just gonna shoot the bastard, we're going to cut out their living guts and use them to grease the treads of our tanks. We're going to murder those lousy Hun bastards by the bushel.

Now, some of you boys, I know, are wondering whether or not you'll chicken out under fire. Don't worry about it. I can assure you that you will all do your duty. The Nazis are the enemy. Wade into them, spill their blood, shoot them in the belly. When you put your hand into a bunch of goo that a moment before was your best friend's face, you'll know what to do.

Now there's another thing I want you to remember. I don't want to get any messages saying that we are holding our position. We're not holding anything. Let the Hun do that. We are advancing constantly and we're not interested in holding onto anything except the enemy. We're going to hold onto him by the nose and we're gonna kick him in the ass. We're gonna kick the hell out of him all the time and we're gonna go through him like crap through a goose.

Now, there's one thing that you men will be able to say when you get back home, and you may thank God for it. Thirty years from now when you're sitting around your fireside with your grandson on your knee, and he asks you: 'What did you do in the Great World War II?', you won't have to say: 'Well, I shoveled s--t in Louisiana.'

All right now, you sons-of-bitches, you know how I feel - and I will be proud to lead you wonderful guys into battle anytime, anywhere. That's all.
George C. Scott delivers quite possibly THE most inspirational opening movie speech in film history in 1970's "Patton," offering up motivation to his troops (who aren't seen). This movie speech does include some of the real General Patton's words, by the way).
Also Ranked
#32 on The Very Best Oscar-Winning Movies
#11 on The Best War Movies Ever
#34 on The Best Movies Based on True Stories
#38 on The Best Inspirational Movies
see more on Patton
Gentlemen, I shall be brief, but I would like to use my remaining time with you to remind you that the case of Mayella Ewell vs. Tom Robinson is not a difficult one. To begin with, this case should have never come to trial. The State has not produced one iota of medical evidence that shows that the crime Tom Robinson is charged with ever took place. This case is as simple as black and white. It requires no minute sifting of complicated facts, but it does require you to be sure beyond all reasonable doubt as to the guilt of the defendant.

Miss Ewell did something that in our society is unspeakable: she is white, and she tempted a Negro. The defendant is not guilty, but someone in this courtroom is. I have nothing but pity in my heart for the chief witness for the state, but my pity does not extend so far as to her putting a man's life at stake. She knew full well the enormity of her offense, but because her desires were stronger than the code she was breaking, she persisted. The state of Alabama has relied solely upon the testimony of two witnesses who's evidence has not only been called into serious question, but has been flatly contradicted by the defendant.

I need not remind you of their appearance and conduct on the stand. They have presented themselves in the cynical confidence that their testimony would not be doubted. They were confident that you, the jury, would go along with the evil assumption that all Negro's lie, and are immoral. Mr. Robinson is accused of rape, when it was she who made the advances on him. He put his word against two white people's, and now he is on trial for no apparent reason- except that he is black.

Thomas Jefferson once said that all men are created equal, a phrase that the government is fond of hurling at us. There is a tendency in this year of grace, 1935, for certain people to use that phrase out of context, to satisfy all conditions. We know that all men are not created equal in the sense that some people would have us believe. Some people are smarter than others, some people have more opportunity because they are born with it, some men have more money than others, and some people are more gifted than others.

But there is one way in this country in which all men are created equal. An institution that makes a pauper the equal of a Rockefeller, the ignorant man the equal of any president, and the stupid man the equal of Einstein. That institution is the court. But a court is only as sound as its jury, and the jury is only as sound as the men who make it up.

I am confident that you gentlemen will review without passion the evidence you have heard, come to a decision, and restore the defendant to his family. In the name of God, do your duty. In the name of God, gentlemen, believe Tom Robinson.
No list of inspirational speeches would be complete without Gregory Peck's awe-inspiring turn as Atticus Finch in 1962's "To Kill a Mockingbird."
Also Ranked
#2 on The Greatest Legal Dramas Ever Made
#3 on The Best Black and White Movies Ever Made
#1 on The Best Movies of the '60s
#67 on The Best Film Adaptations of Young Adult Novels
see more on To Kill a Mockingbird
Good morning. In less than an hour, aircraft from here will join others from around the world. And you will be launching the largest aerial battle in the history of mankind. Mankind - that word should have new meaning for all of us today. We can't be consumed by our petty differences anymore. We will be united in our common interests. Perhaps it's fate that today is the 4th of July, and you will once again be fighting for our freedom. Not from tyranny, oppression, or persecution, but from annihilation. We're fighting for our right to live, to exist. And should we win the day, the 4th of July will no longer be known as an American holiday, but as the day when the world declared in one voice: 'We will not go quietly into the night! We will not vanish without a fight! We're going to live on!' We're going to survive!' Today we celebrate our Independence Day!
Okay, so you're surprised this speech from 1996's "Independence Day" made the cut, right? Don't be. Watch it again and really listen as President Thomas J. Whitmore (Bill Pullman) rallies his fighter pilot troops before their final showdown. Great stuff.
Also Ranked
#23 on The Greatest Sci-Fi Movies of All Time
#77 on The Best Fantasy Movies
#51 on The Greatest Movie Themes
#27 on The Most Rewatchable Movies
see more on Independence Day
Just get up off the ground, that's all I ask. Get up there with that lady that's up on top of this Capitol dome, that lady that stands for liberty. Take a look at this country through her eyes if you really want to see something. And you won't just see scenery; you'll see the whole parade of what Man's carved out for himself, after centuries of fighting. Fighting for something better than just jungle law, fighting so as he can stand on his own two feet, free and decent, like he was created, no matter what his race, color, or creed. That's what you'd see. There's no place out there for graft, or greed, or lies, or compromise with human liberties. And, uh, if that's what the grownups have done with this world that was given to them, then we'd better get those boys' camps started fast and see what the kids can do. And it's not too late, because this country is bigger than the Taylors, or you, or me, or anything else. Great principles don't get lost once they come to light. They're right here; you just have to see them again...
James Stewart's character, Senator Jefferson Smith, gives the inspirational speech of his life in 1939's classic "Mr. Smith Goes to Washington." Smith delivers this incredible speech on the Senate floor after 23 hours and 16 minutes of filibustering. Democracy. It's all about fighting for Democracy. And fighting corruption. And more than 70 years later, it still seems extremely timely.
Also Ranked
#61 on The Best Inspirational Movies
#58 on The Best Black and White Movies Ever Made
#6 on The Best Political Films Ever Made
#5 on The Most Patriotic Movies of All Time
see more on Mr. Smith Goes to Washington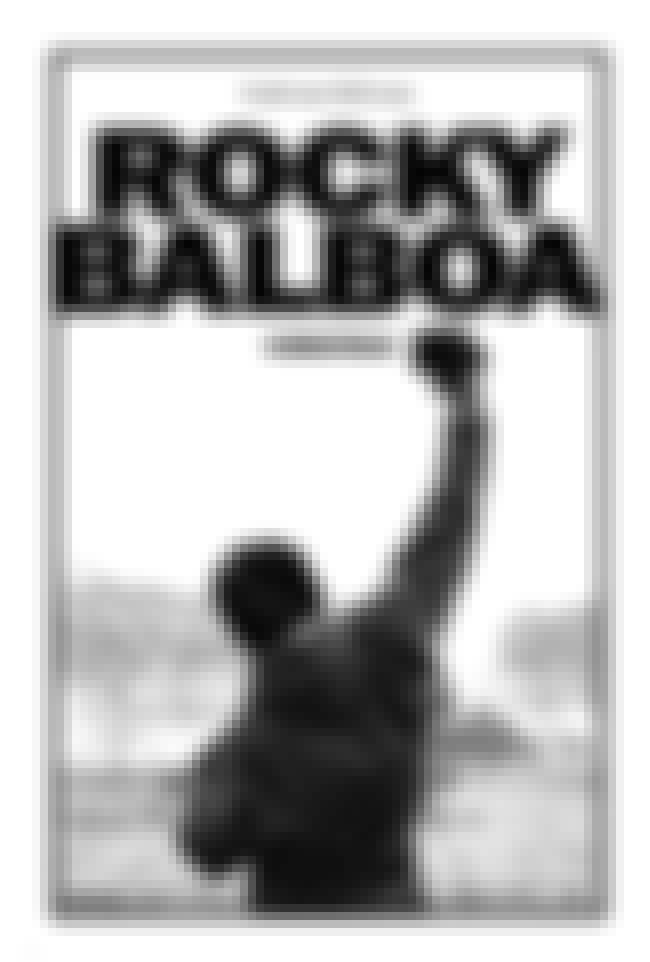 Also Ranked
#61 on The Best Sports Movies
#28 on The Best Movies Directed by the Star
#30 on The Best Films Directed by Famous Actors
#38 on The Most Inspirational Sports Movies
see more on Rocky Balboa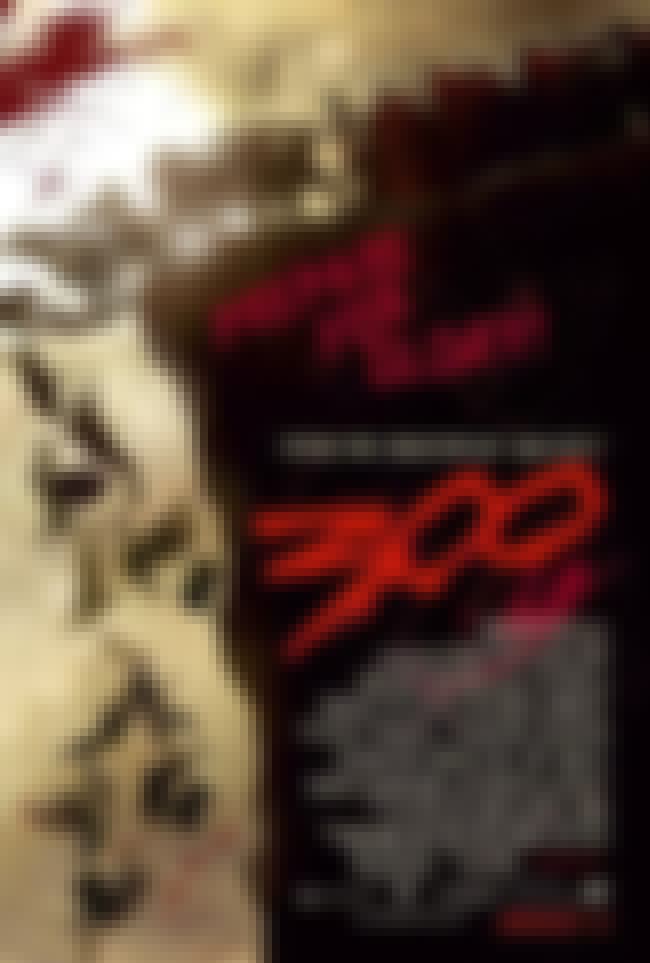 Also Ranked
#8 on The Best War Movies Ever
#26 on The Greatest Action Movies of All Time
#32 on List of Movies Like Inception
#27 on The Best Epic Movies
see more on 300