romantic comedy

Love, Rosie Movie Quotes

67 votes

58 voters

21k views

8 items

Embed
"Love, Rosie" movie quotes tell the tale of two best friends who, after making bad love life decisions, must decide if they are meant for one another. The British romantic comedy movie was directed by Christian Ditter using a screenplay Juliette Towhidi adapted from the novel "Where Rainbows End" by Cecelia Ahern. "Love, Rosie" opened in the United States on February 6, 2015.
In "Love, Rosie," Alex (Sam Claflin) and Rosie (Lily Collins) have been best friends since they were small children. The boy-girl friendship isn't the most conventional, but it worked for them and they were inseparable growing up. But an unplanned pregnancy for Rosie combined with a scholarship to Harvard for Alex separated them.
Alex went on to study in Boston and, after Rosie's urging to look him up to his high school fling Bethany (Suki Waterhouse), he married Bethany. Meanwhile, Rosie raised her daughter, Katie (Lily Laight) in the United Kingdom while pursuing her dream of hotel management. Despite everything, the two remained in touch and later found themselves unattached leading to an ultimate decision. Can the two best friends be romantic partners or were they always destined to just be best friends?
"Love, Rosie" brings the romance to theaters already packed with other films such as
"Jupiter Ascending,"
"Seventh Son,"
"The SpongeBob Movie Sponge Out of Water Movie,"
"The Voices,"
"Black or White,"
"Project Almanac,"
"The Loft,"
"Wild Card,"
"Mortdecai,"
"The Boy Next Door,"
"Black Sea,"
"Strange Magic,"
"Still Alice,"
"The Wedding Ringer,"
"Blackhat,"
and
"Taken 3."
Rosie: "It was no ordinary friendship. We were inseparable, constantly being separated. I've realized that no matter where you are or who you're with, I will always truly, completely love you."
Rosie writes to Alex professing her love. Though they've always been best friends, inseparable yet geographically incompatible, there's always been something more between them that they've never fully explored.
Alex: "I know boy-girl friendships can be quite complicated sometimes but I'm always here if you need to talk."
Rosie: "What do you think boobs au naturel or pushed up?"
Alex: "Is it for dancing or is it um, for, um, hmm."
Alex reminds Rosie that despite being different genders, he's there for her if she needs to talk. She immediately takes him up on that offer, asking for his opinion about her boobs, a query that leaves him speechless.
Rosie: "I've got news."
Alex: "Me too"
Rosie: "A scholarship to Harvard"
Alex: "What? Come on. You're coming too? Right? What's your news?"
With both eager to move on and start new lives elsewhere, Rosie and Alex each share big news. Alex's news allows him to reach this dream, Rosie's not so much.
He Invited Me to the School Dance
Rosie: "He invited me to the school dance."
Alex: "What a bimbo!"
Rosie: "Seriously hot though"
Rosie informs Alex that she's been asked to the dance by a seriously hot, but perhaps a little air headed guy named Greg. Neither know at that time how that simple act with change all of their lives forever.
It's Great Having You as a Friend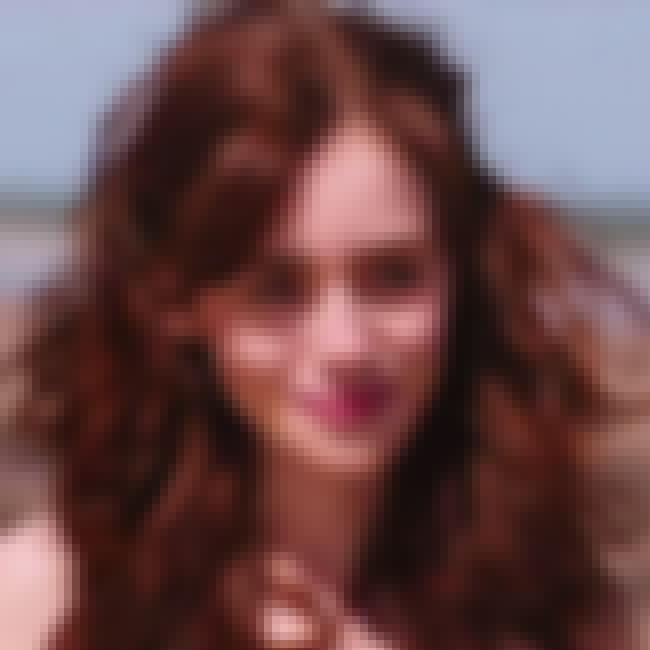 Ruby: "It is so great having you as a friend. Whenever something goes wrong in my life, all I've got to do it look at yours and it puts everything into perspective."
Ruby means well but has an interesting way with words when she tries to make Rosie feel better. Rosie's life isn't especially that messed up and that's the joke.
Rosie: "I mean seriously, could you find further proof of how f***ed up my life is right now? Bethany!"
Bethany: "Rosie Dunne, you work here now?"
Rosie: "I just got promoted to reception."
Bethany: Congratulations!"
Rosie: "But you, with your success, it's amazing!"
Bethany: "I've just flown in from Morocco. Tomorrow I fly out again, New York, Boston, Chicago, a nightmare."
Ruby: "My heart bleeds"
Bethany: "Yeah"
Rosie: "Boston, you should look up Alex."
Bethany: "Really? Alex Stewart, you guys still keep in touch?"
Rosie: "Of course! He could do with a friendly face."
Bethany: "Great, I'll get his details from you later… Um, can I get some Evian sent up to my room? It's the only water that I can drink. Three bottles, uh, maid service, twice a day."
Ruby: "That's how f***ed up your life is!"
Rosie runs into old friend Bethany when Bethany stays at Rosie's hotel. Their catching up, however, is soon ruined when Bethany's model ways begin instructing Rosie on how she'd like her stay.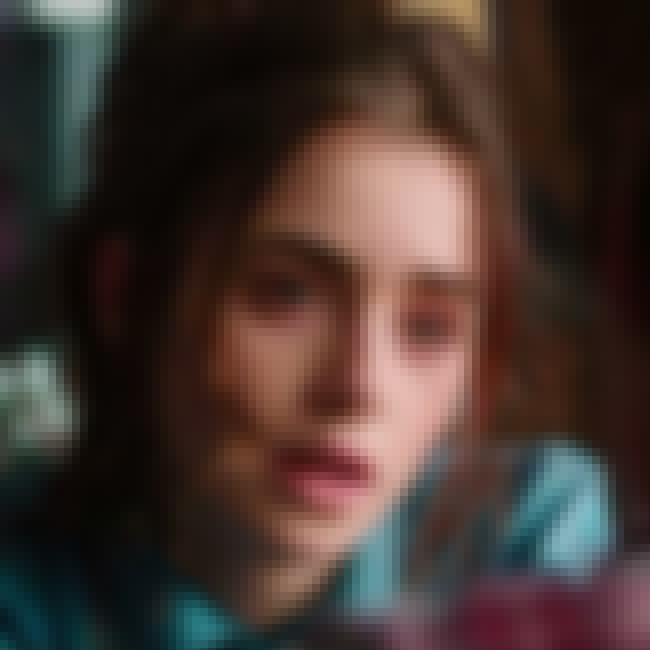 Bethany: "We're getting married."
Rosie: "Congratulations"
Bethany: "You told me to come here. It wouldn't have happened if it wasn't for you. Thank you!"
Rosie fakes her excitement when she hears that Bethany and Alex are getting married. While they never really dated, there is still a bit of jealousy Rosie has over Alex.
Rosie: "Alex, thank god! Where are you?"
Alex: "I'm on my way up."
Rosie: "Wait! Wait! You've got to help me. There's been an accident!"
Alex: "Can we just talk about this later?"
Rosie: "No, there was an accident with the thingy with Greg."
Alex: "You need to be really clear and really precise."
Rosie: "The condom came off inside my vagina and at present I'm unable to locate it."
Alex: "That's way more information than I needed."
Rosie finds herself in trouble after a failed sexual encounter with Greg and calls Alex. Alex wants to help, so he asks for a bit more detail into the situation. He immediately regrets that decision.