films

The Best Meet-Cutes in Film History

773 votes
207 voters
16.0k views
25 items
Follow
List Rules Vote up the cutest movie moments where a couple meets for the first time in a fun and quirky way.
Legendary film critic Roger Ebert described the meet-cute quite simply as "when boy meets girl in a cute way." A meet-cute is a convention, mostly used in movies, that sets up a situation where two potential lovers have a memorable first meeting. The situation is usually awkward, funny, ironic, and/or embarrassing. They are often the most romantic moments in movies. The first scene in which the couple meets always puts the romance in motion. These are the best meet-cutes in film history.
The meet-cute appears in many different genres, however, it's mostly found in romantic comedies. Often times, the future lovebirds in question are polar opposites. Vivian (Julia Roberts) is a hooker with a heart of gold in
Pretty Woman
. Edward (Richard Gere) is a wealthy and uptight businessman who basically chops-up companies in the name of the mighty dollar.
Of course, in most circumstances, Edward would not consort with the likes of Vivian. But he's lost in Los Angeles, in a car he doesn't know how to drive. The pair meet-cute on the streets of Hollywood, and Vivian is able to safely bring the big-time businessman back to his hotel. It's an awkward and uncomfortable situation, but it successfully launches the pair's unforgettable relationship.
There are many different ways for a couple to meet-cute in movies. Maybe the pair doesn't instantly connect. Maybe they start out hating each other. Maybe there's some sort of accident. Maybe someone needs to be saved. The meet-cute is a Hollywood standard and many of the best relationships in film have featured the trope.
Be sure to vote up the meet-cute scenes - that kicked off some of the cutest movie romances - you think are the best below!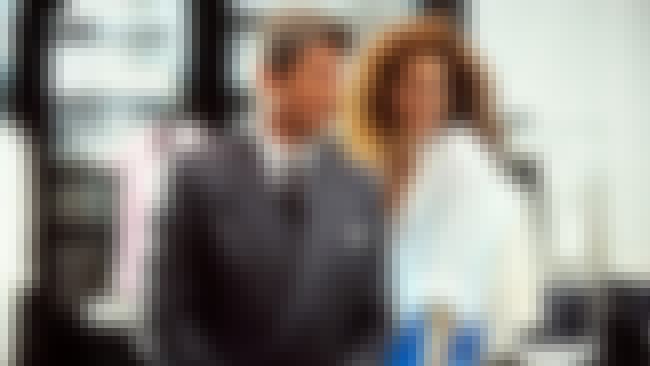 Ruthless millionaire businessman Edward (Richard Gere) escapes a Hollywood party in a Lotus he has no idea how to drive. He gets lost and asks a hooker with a heart of gold named Vivian (Julia Roberts) for directions. She drives him back to his hotel, for a small fee, and the pair decide to engage in a few more business transactions that ultimately lead to ever after.
More About
Actors: Julia Roberts, Richard Gere, Hank Azaria, Jason Alexander, Amy Yasbeck, + more
Initial Release: 1990
Directed by: Garry Marshall
Tagline: She walked off the street, into his life and stole his heart.
Sequel: Runaway Bride
Netflix Format: DVD and Blu-ray
Also Ranked
#75 on The Greatest Soundtracks of All Time
#99 on The Most Rewatchable Movies
#73 on The Greatest Movie Themes
#5 on The Greatest Date Movies of All Time
see more on Pretty Woman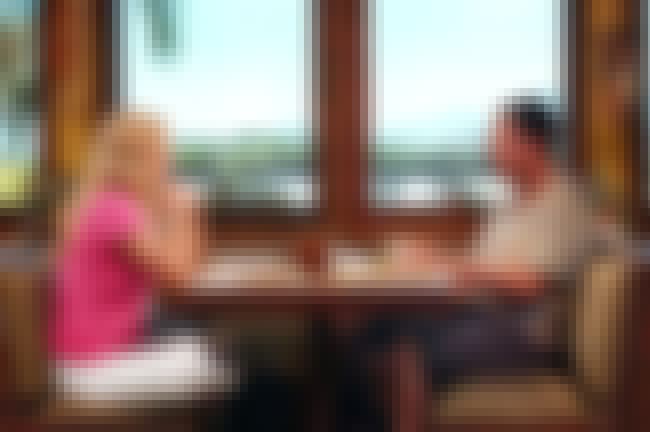 Henry (Adam Sandler) spots Lucy (Drew Barrymore) at a diner, as she builds a house out of waffles. Henry asks if he can fix the door of the house (it's a great line). Unfortunately for them, Lucy has short term memory loss and will totally forget meeting Henry by the next morning. So, in a lot of ways,
50 First Dates
is a collection of meet-cutes.
More About
Actors: Drew Barrymore, Adam Sandler, Dan Aykroyd, Rob Schneider, Maya Rudolph, + more
Initial Release: 2004
Directed by: Peter Segal
Tagline: Imagina tener que ganarte a la chica de tus sueños cada maldito dia@es, Imagine having to win over the girl of your dreams... every friggin' day.
Netflix Format: DVD and Blu-ray
Also Ranked
#18 on The Greatest Date Movies of All Time
#30 on The Greatest Chick Flicks
#15 on The Best Movies for Women
#5 on The Best and Worst of Adam Sandler
see more on 50 First Dates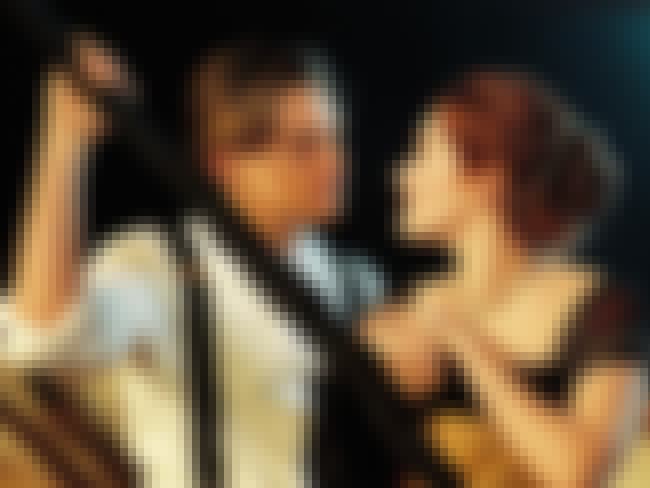 Rose (Kate Winslet) is a wealthy first-class passenger aboard the Titanic. Her family insists that she marry Cal (Billy Zane) in order to get them out of financial ruin. Rose is distraught; she doesn't love Cal. She climbs to the ship's stern with the idea of jumping off and committing suicide. She is saved when Jack
(Leonardo DiCaprio)
, a penniless dreamer, talks her from the ledge. Saving someone's life is not a bad way to make a good first impression.
More About
Actors: Leonardo DiCaprio, Kate Winslet, Kathy Bates, James Cameron, Bill Paxton, + more
Initial Release: 1997
Directed by: James Cameron
Tagline: Collide With Destiny., Nothing On Earth Could Come Between Them., The most incredible thing that ever happened is about to happen to you.
Netflix Format: DVD and Blu-ray
Also Ranked
#5 on The Best Movies "Loosely" Based on True Stories
#25 on The Very Best Oscar-Winning Movies
#20 on The Greatest Film Scores of All Time
#64 on The Most Rewatchable Movies
see more on Titanic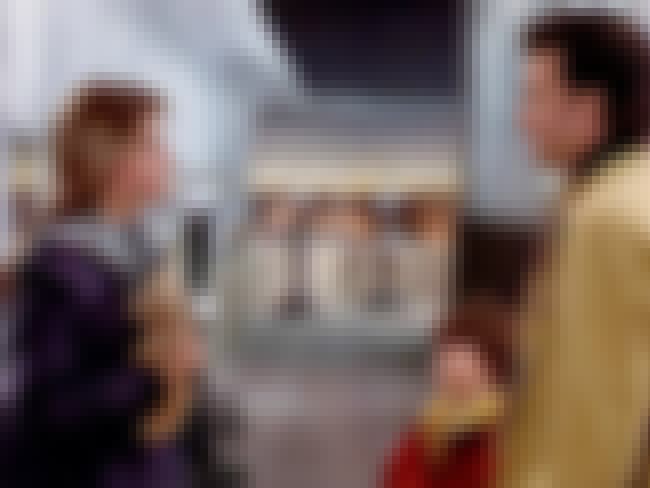 Audiences wait the entire duration of the movie for Sam (Tom Hanks) and Annie (Meg Ryan) to finally meet-cute at the Empire State Building a la
An Affair to Remember
.
More About
Actors: Tom Hanks, Meg Ryan, Rosie O'Donnell, Rob Reiner, Rita Wilson, + more
Initial Release: 1993
Directed by: Nora Ephron
Tagline: What if someone you never met, someone you never saw, someone you never knew was the only someone for you?
Netflix Format: DVD and streaming
Also Ranked
#27 on The Best Movies of 1993
#1 on The Greatest Date Movies of All Time
#27 on The Greatest Chick Flicks
#37 on The Best Movies for Women
see more on Sleepless in Seattle