baseball

Moneyball Movie Quotes f p @

207 votes

99 voters

64k views

25 items

Follow

Embed

List Rules Upvote your favorite quotes from Moneyball
'Moneyball' movie quotes include some of the best lines from Brad Pitt, who plays real-life Oakland Athletics general manager Billy Beane in the film. Beane's unique system of scouting and evaluating players helped to change the game of baseball. If your favorite 'Moneyball' quote isn't on this list, add it!
'Moneyball' is based on the best-selling book 'Moneyball: The Art of Winning an Unfair Game' by Michael Lewis (who also wrote 'The Blind Side'). Love him or hate him, few can deny that Billy Beane's sabermetric approach to baseball did get everyone's attention. How do you take a team of total underdogs and make them winners? Beane's system.
'Moneyball' features an all-star cast, led by Brad Pitt, but also including Jonah Hill (as the Ivy League wiz who helps Beane come up with a formula to get players), Philip Seymour Hoffman (as A's manager, Art Howe) and Robin Wright. In January of 2012, 'Moneyball' received multiple Academy Awards nominations, including Best Picture, Best Actor (Pitt), Best Supporting Actor (Hill) and
Best Adapted Screenplay
.
Looking for more movie quotes? Check out these lists for the best quotes from
'Contagion,'
'Straw Dogs,'
'Rise of the Planet of the Apes'
'Shark Night 3D'
and
'Fright Night.'
back to page 1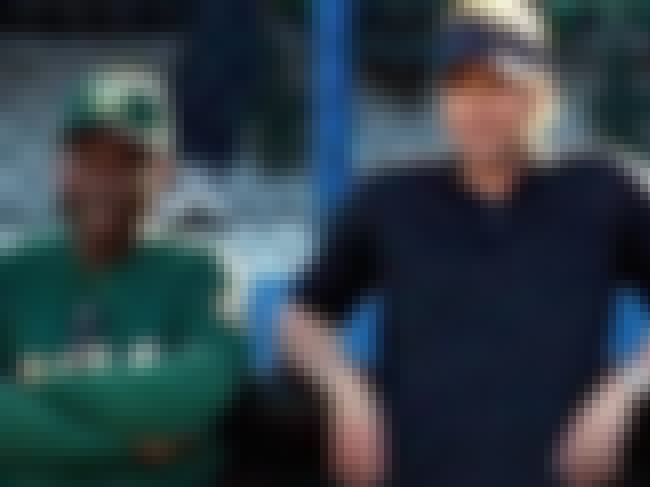 Scott Hatteberg: "I've only ever played catcher."
Billy Beane: "It's not that hard, Scott. Tell him, Wash."
Ron Washington: "It's incredibly hard.
This is a great, funny moment in 'Moneyball,' when Billy is trying to sign Scott Hatteburg (catcher) to play first base for him with the A's. Coach Ron Washington thinks Billy's out of his mind, but he tries to go along anyway - up to a point.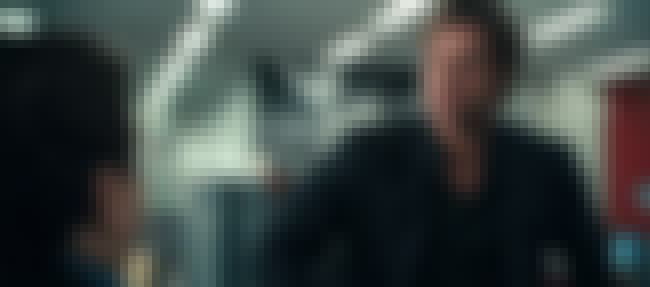 Billy Beane: "Who are you?"
Peter Brand: "I'm Peter Brand."
Billy Beane: "I don't give a rats a** what you're name is. What happened in there? What happened in that room?!"
When Billy's negotiations with Mark Shapiro and Cleveland don't go well, realizes that one reason he didn't get a certain player, Garcia, is because of Peter Brand. He seeks him out to find out what's going on - and wonders why on EARTH Peter would like Garcia. Billy's decision to track Brand down will change the course of the A's and the game of baseball.
see more on Who Are You?
Billy Beane: "I think the question we should be asking is: Do you believe in this thing, or not?"
Peter Brand: "I do."
Billy Beane has everything to lose - his job, his daughter's college fund. He's willing to lay it all on the line to implement Peter's ideas. Now he needs to know that Peter is all in, too.
Also Ranked
#46 on The Best Movies with Christian Themes
#85 on The Best Movies With 'You' in the Title
see more on Do You Believe?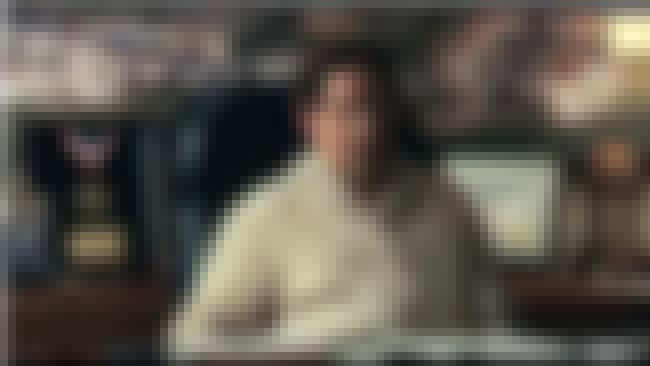 Billy Beane: "I need more money."
Oakland A's Owner: "We're not New York. Find players with the money that we do have."
This particular quote includes the cameo appearance by Activision Blizzard CEO Robert (Bobby) Kotick (playing the owner of the Oakland A's).
And Beane's right - he definitely needs more money to compete with the Boston Red Sox and the New York Yankees of the world. Those teams have seemingly endless supplies of cash to purchase the best players (sometimes from the A's) and put together championship-caliber teams.
Billy Beane: "I'm heading in, text me the play by play."
Peter Brand: "What?!"
Billy Beane: "I don't watch the games."
Critics seem to agree that some of the best scenes (and quotes) in the movie come between Brad Pitt's Billy Beane and Jonah Hill's Peter Brand.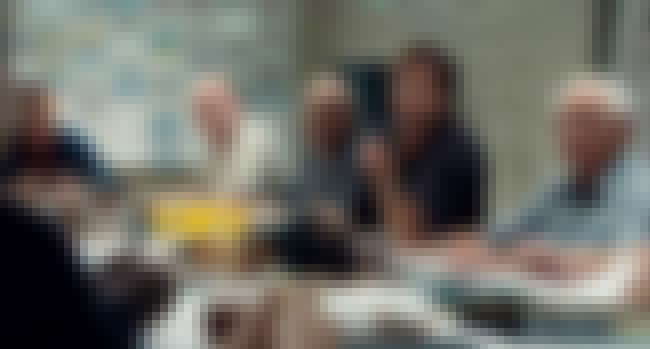 Billy Beane: "I'm not gonna fire you, Grady."
Grady Fuson: "F**k you, Billy."
Billy Beane: "Now I will."
Grady Fuson was the A's head of scouting when Billy Beane presented and implemented his new system (well, Peter's system). Fuson bristled at the idea and eventually, he blew up at Billy over it and got fired. FYI: Grady Fuson was back with the Oakland A's in 2010, working as Beane's adviser.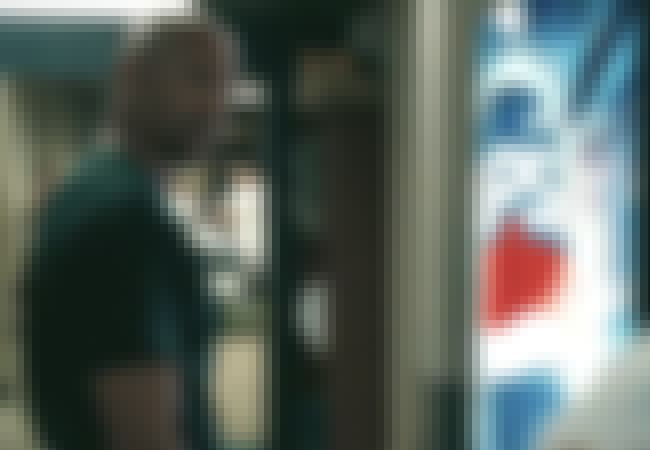 David Justice: "Why doesn't your boss travel with the team?"
Peter Brand: "He doesn't like to mingle with the players."
David Justice: "Is that supposed to make us easier to cut?"
David Justice's direct question to Peter on a flight to a game shows he's a veteran who knows how professional baseball works. And he's absolutely right: Billy doesn't fraternize with the team because he knows he'll have to cut people, and being friendly with them would make that harder to do.
And also? David Justice is really mad about the dollar soda machine....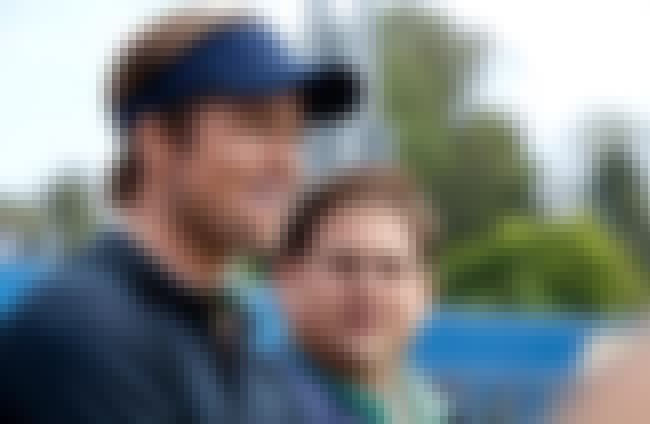 John Henry (to Billy): "I know you are taking it in the teeth, but the first guy through the wall... he always gets bloody, always. This is threatening not just a way of doing business. In their minds, it's threatening the game. Really, what it's threatening is their livelihood, their jobs. It's threatening the way they do things. And every time that happens, whether it's the government, a way of doing business, whatever, the people who are holding the reins - they have their hands on the switch - they go bats**t crazy."
Billy Beane's meeting with Boston Red Sox owner John Henry (at Fenway, no less!) is an important one. Henry gets it. He knows exactly what Billy is doing, and why. He sees him as a pioneer who's willing to stick his neck out and make changes. He knows, because Henry and the Red Sox are doing the same thing. And they'll eventually break that dreaded Bambino curse...