political quotes

The Most Controversial Newt Gingrich Quotes

84 votes

13 voters

8.3k views

12 items

Embed
The most controversial Newt Gingrich quotes are just a sampling of the highly debated and sometimes off-color comments that have come out of the mouth of former speaker of the U.S. House of Representatives and 2012 Republican Presidential nomination hopeful Newt Gingrich. The Republican from Georgia is no stranger to controversial comments on everything from welfare to equal rights to child labor to immigration and much more.
As he made stops around various states around the United States in 2011 and 2012 in advance of the 2012 Republican Presidential primary, Newt Gingrich was criticized repeatedly for controversial comments he made about Americans and current President Barack Obama. After calling Obama the "food stamp President," Gingrich urged African Americans to demand paychecks instead of food stamps, comments that angered the African-American communities.
But that comment was just one of many from Gingrich on the financial problems in America. Among his ideas include teaching poor children the value of a hard day's work by having them work as janitors in schools. Of course his idea would include kids as young as nine but according to him would save schools a ton of money in the process. Needless to say, the insinuation that poor children know nothing about a good work ethic and proposals to scrap all child labor laws didn't go over too well.
While some of the most controversial Newt Gingrich quotes pale in comparison to the unconventional
Ron Paul quotes
and the
highly controversial Rick Perry quotes
, it's some that discuss those closest to him, his three wives, that might be the most damning. Though Gingrich denies the claims, he's been accused of asking second wife Marianne for an open marriage as well as leaving his first wife, Jackie, because she was too ugly to be a first lady, plus she had cancer." Ouch.
Newt Gingrich on Immigration
Though not overly controversial to everyone, Newt Gingrich came under fire for his "soft" stance on immigration, something that is frowned upon by many in his Republican Party. In November 2011, Gingrich stated at a GOP debate, "If you've been here 15 years and you've got three kids and grandkids and you've been paying taxes and obeying the law, you belong to a local church, I don't think we're going to separate you from your family, uproot you forcefully and kick you out."
Newt Gingrich on Bilingual Education
Back in 2007, Gingrich spoke out about how he felt language should be taught in schools, specifically bilingual education efforts. Upsetting Hispanics, Gingrich said that children should be taught "[English], the language of prosperity, not [Spanish], the language of living in a ghetto."
Newt Gingrich on the Proposed Ground Zero Mosque
In 2010, Newt Gingrich weighed in on the proposal to build an Islamic mosque in New York City near the site where the World Trade Center buildings were destroyed by terrorist attacks. Gingrich used a metaphor to compare what he called "radical Islamists" to "Nazis" by stating, "Nazis don't have the right to put up a sign next to the holocaust museum in Washington."
Newt Gingrich on Palestianians
During an interview with The Jewish Channel, Newt Gingrich contended that Palestininans are an invented people with no apparent right to their own state. He defended the statement later at a December 2011 Republican primary debate when he said "Somebody ought to have the courage to tell the truth. [Palestininans] are terrorists. It's fundamentally time for somebody to have the guts to stand up and say, 'Enough lying about the Middle East.'"
Newt Gingrich on his First Wife, Jackie
Newt Gingrich, at least according to former campaign treasurer L.H. Carter, once said of his first wife Jackie, "She's not young enough or pretty enough to be the wife of the President. And besides, she has cancer." Gingrich went on to divorce Jackie and marry twice more.
Newt Gingrich on Women in the Military
Way back in 1995, Newt Gingrich, while speaking to a history class in Reinhardt College in Georgia, made what was perceived as sexist comments when he talked about how women should not go into military combat like men. He noted, "If combat means living in a ditch, females have biological problems staying in a ditch for 30 days because they get infections."
Newt Gingrich on Child Labor
During the same 2011 speech in Iowa in which he discussed how the poor have no work ethic, Newt Gingrich suggested the poor minority children, as young as nine years old, should work as janitors in their schools to save schools money and teach children the value of work. He later attempted to clarify those comments at a South Carolina church by stating, "What I was saying was, in the poorest neighborhoods, if we can find a way to help young people earn some money, we might actually be able to keep the dropout rate down and give people an incentive to come to school."
Newt Gingrich On Obama's Worldview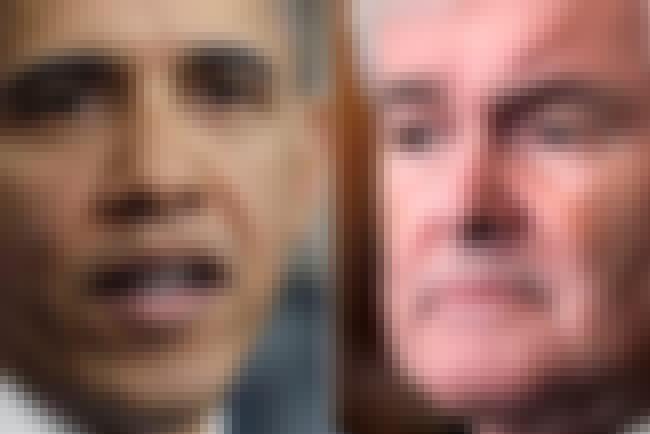 Barack Obama may hold a "Kenyan, anti-colonial worldview " – Forgetting the fact that Barack Obama isn't leading a British colony struggling for independence, and that he himself isn't Kenyan (his father was), Gingrich mused in an interview with the National Review that the president just might be a secret Mau-Mau.